Haysville, Kansas 2019
Oct 23, 2019
Chuck and I went to Haysville, Kansas on October 19, 2019 for the first year of their one day show at Riggs Park. There were approximatley 180 cars. Take a look.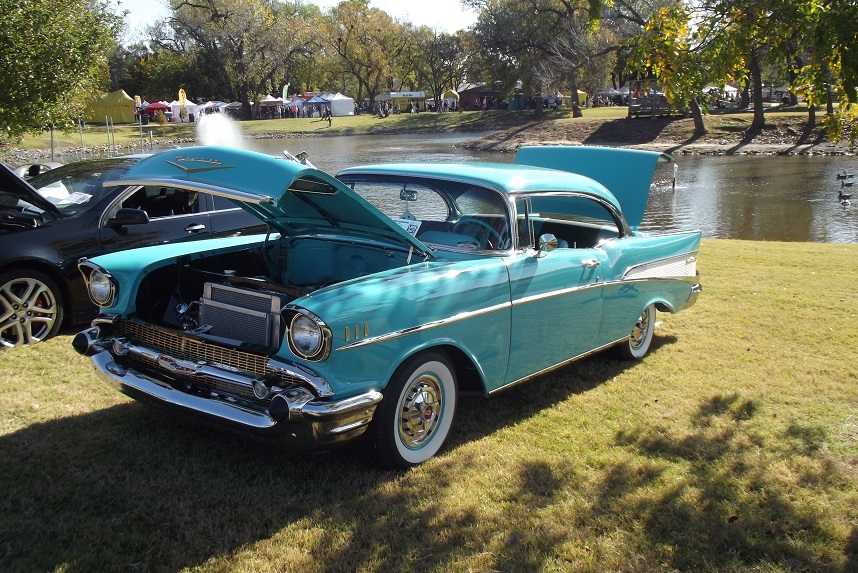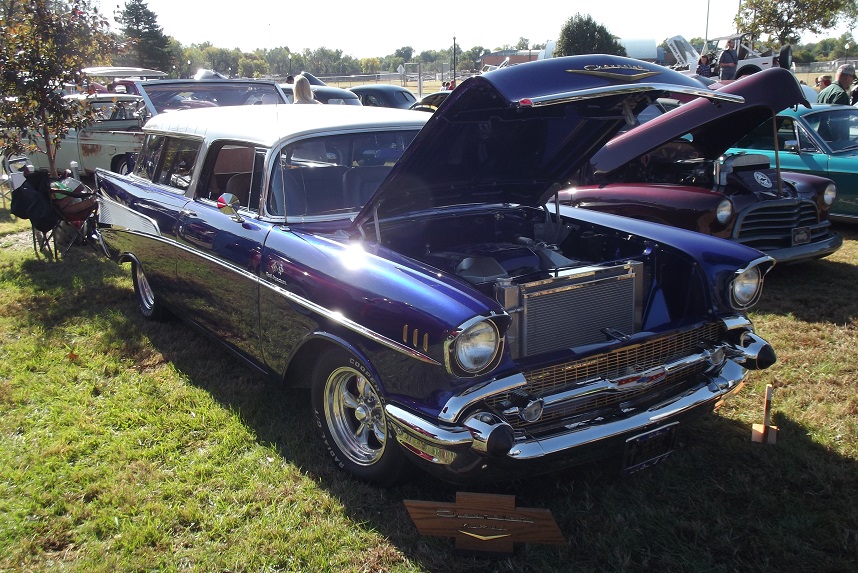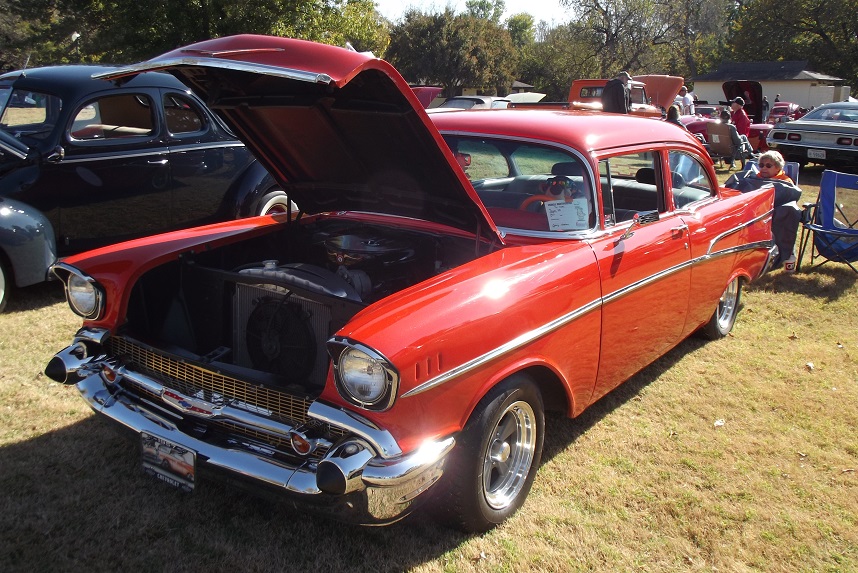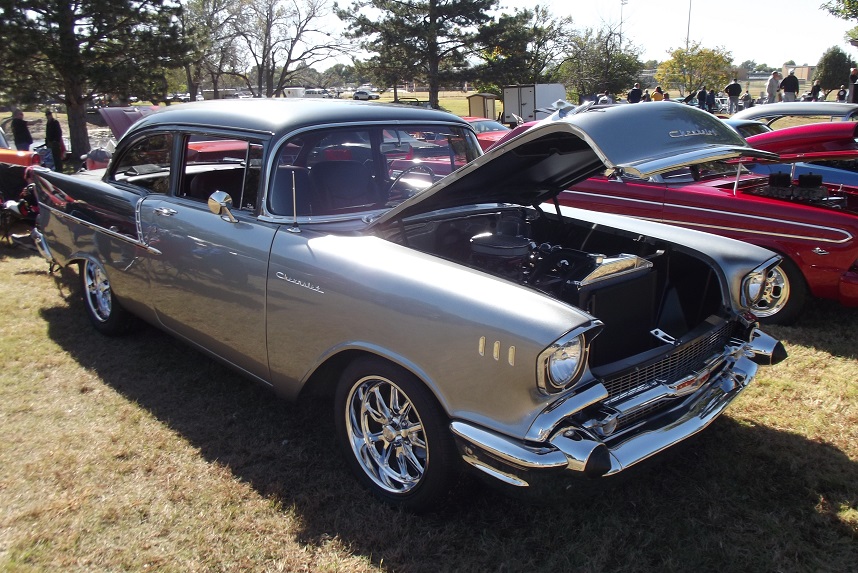 Everybody likes 57 Chevys, but it would have been hard to pick the best there.
I traded eating at El Dos, Scott City, with many Horses Asses (Pelton, Sharp, Arnold, Vonleonrod) for driving 250 miles one way to spend the whole day with two Horses Asses (Dee and Chuck Gill).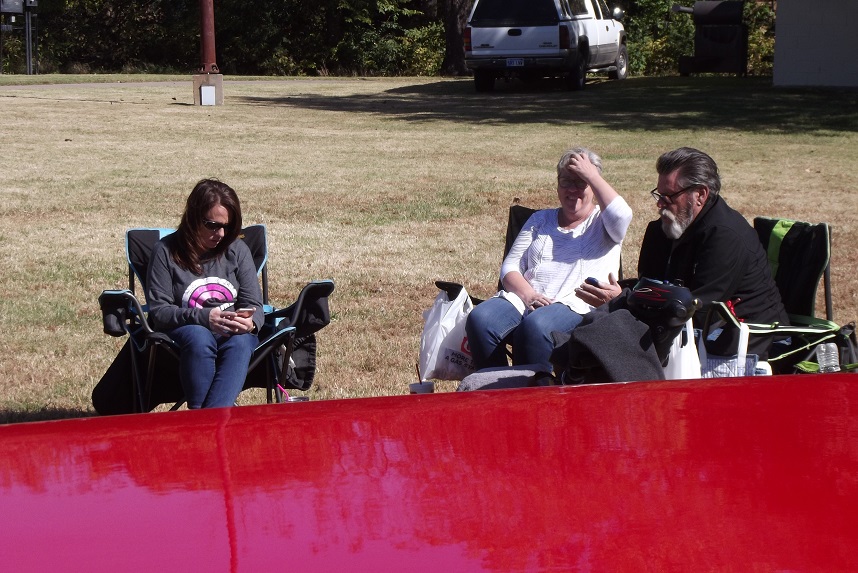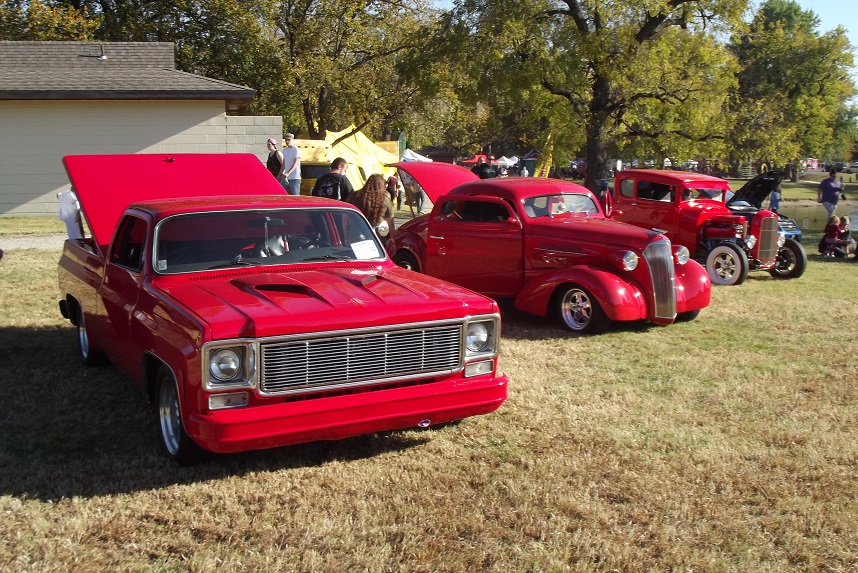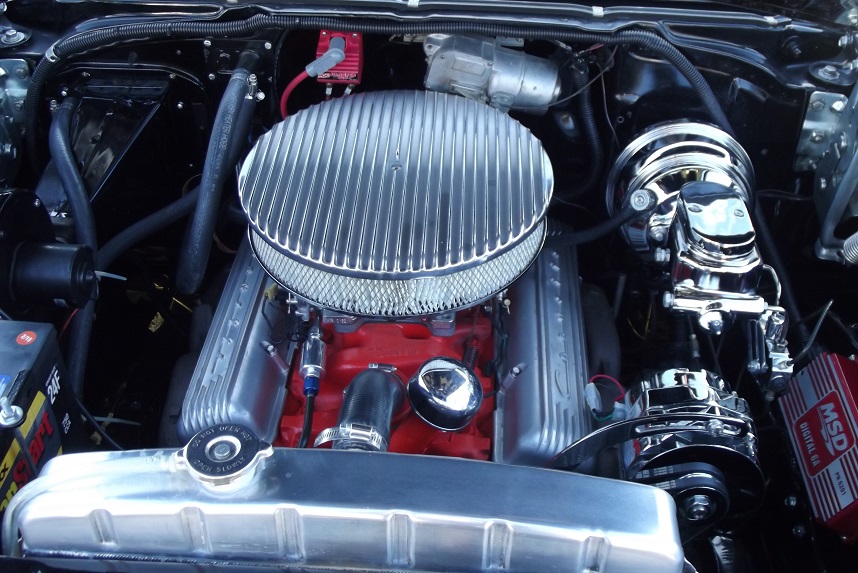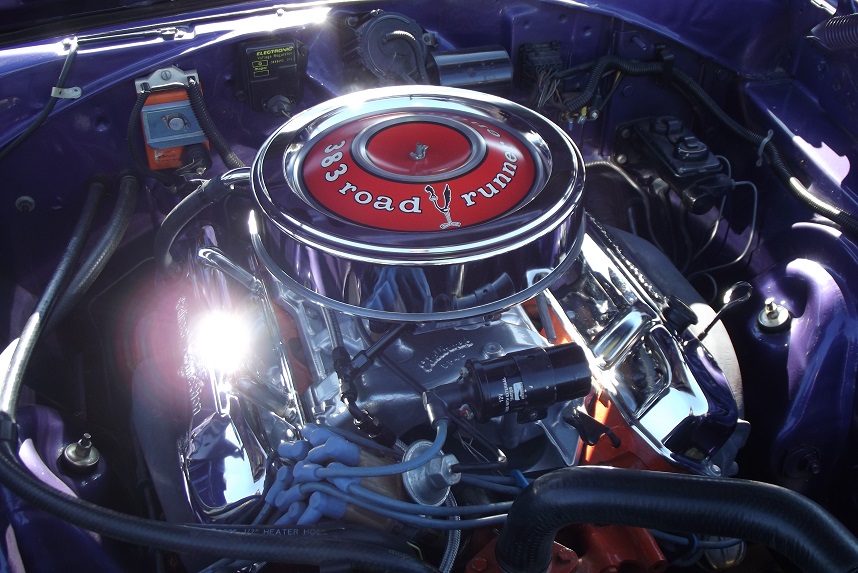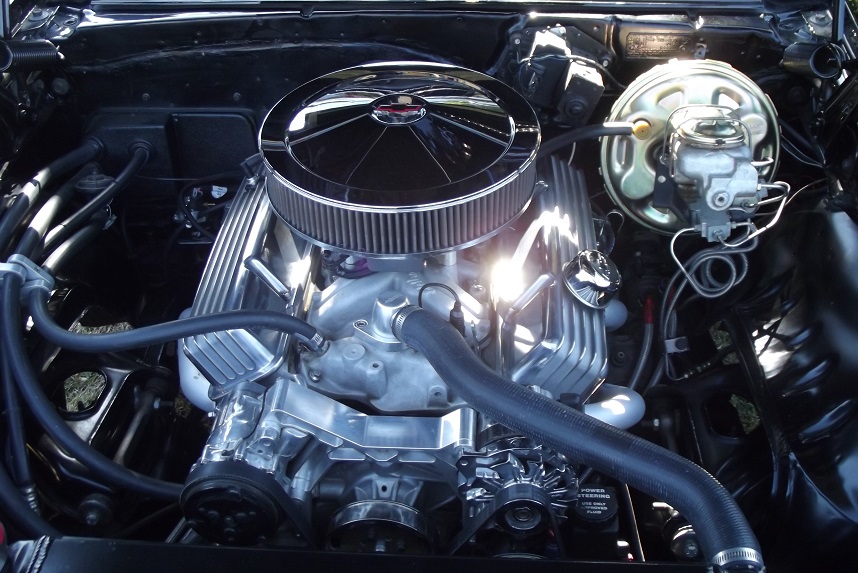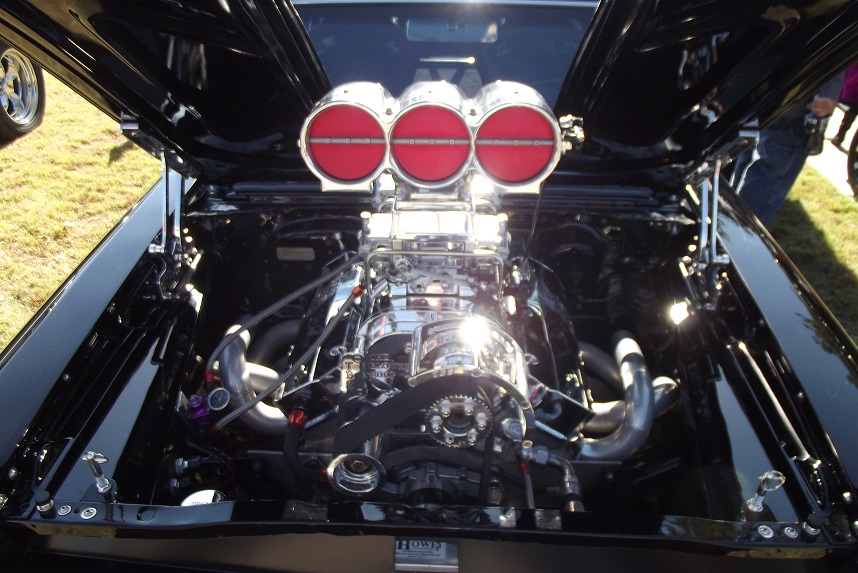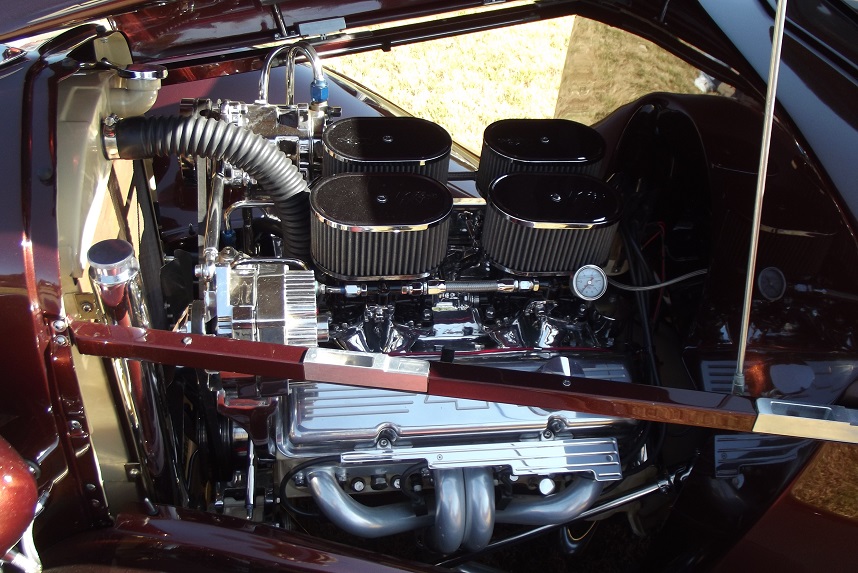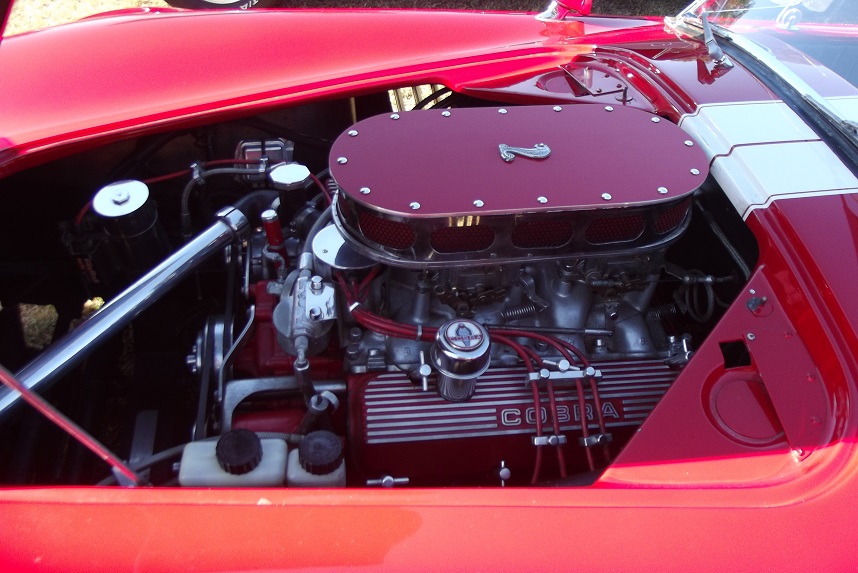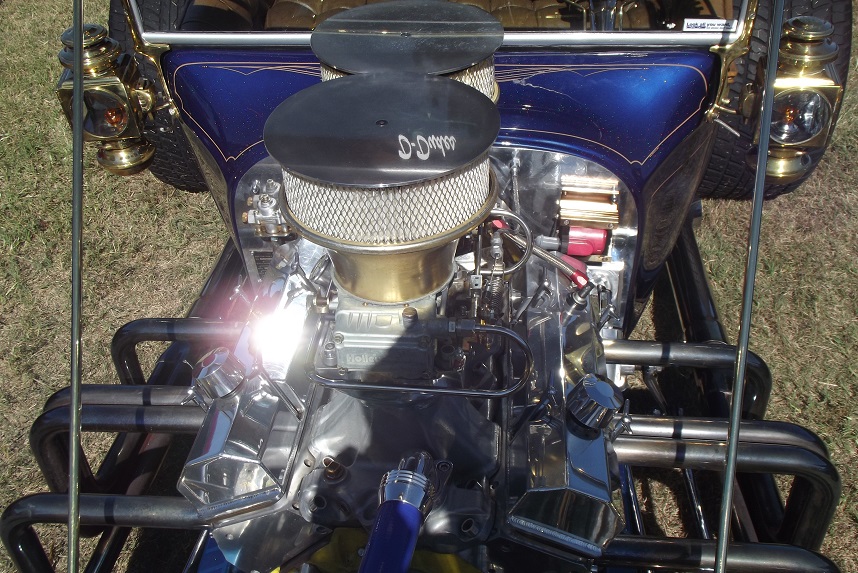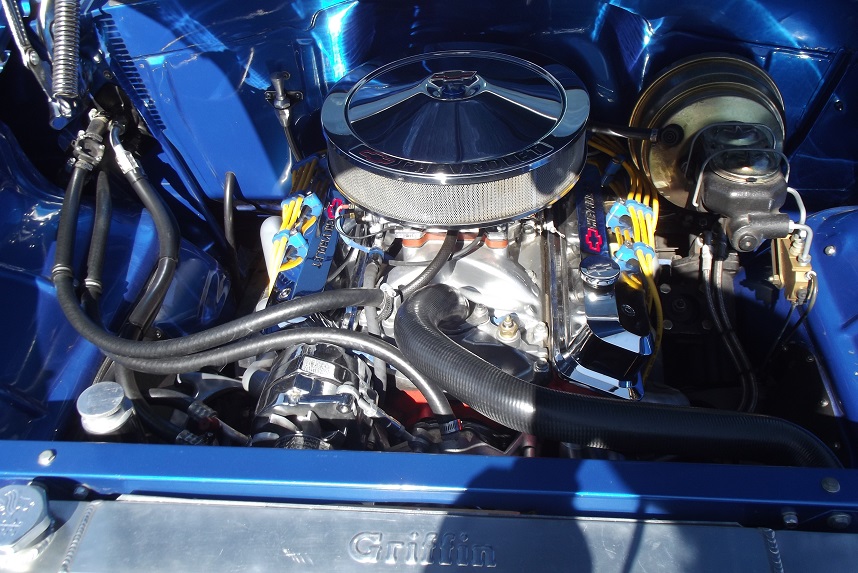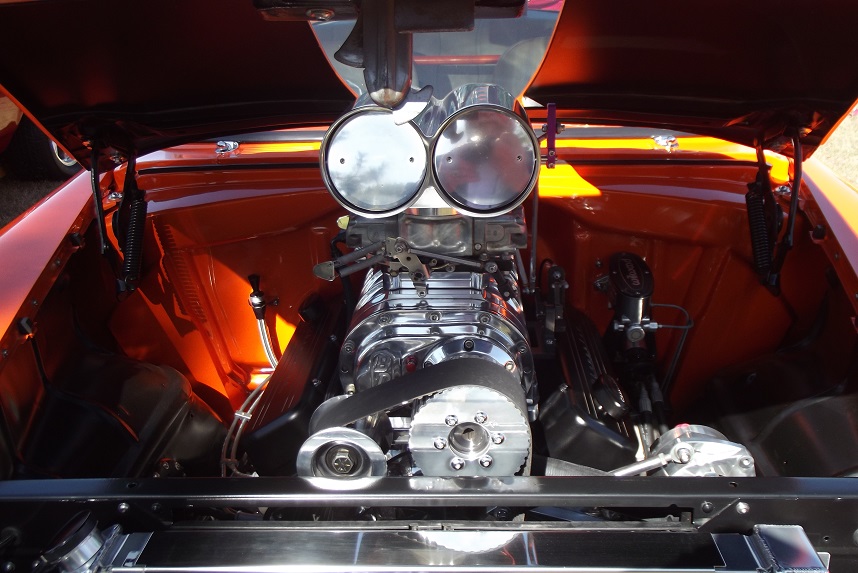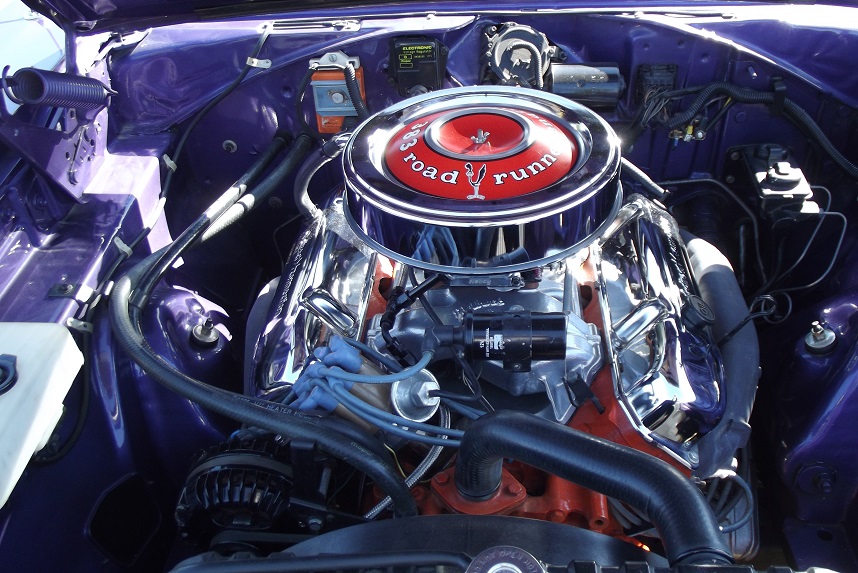 Everybody knows, the engine, motor, muscle, mill, internal combustion, tri-power, dual quad, big block, blown, hopped up, small block, stroked, crate is the heart of all hot rods.
How about the King of Rat Rods?????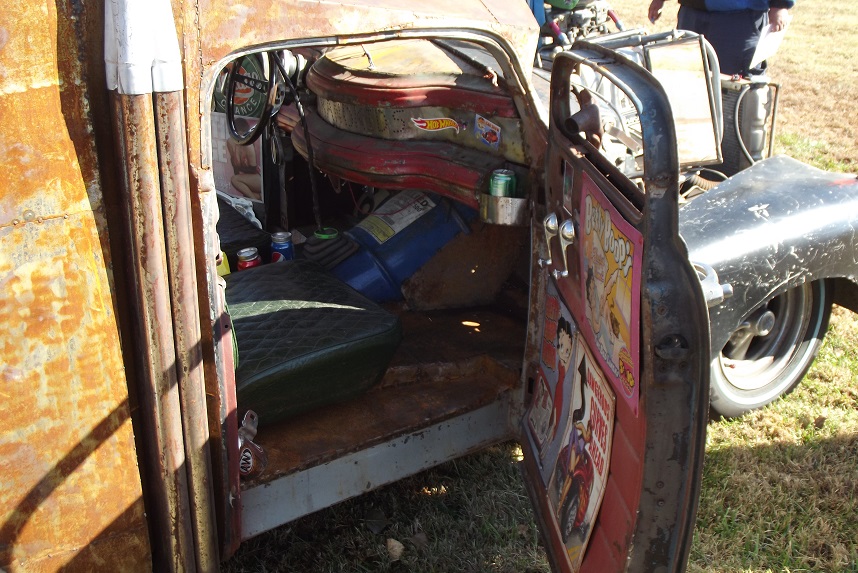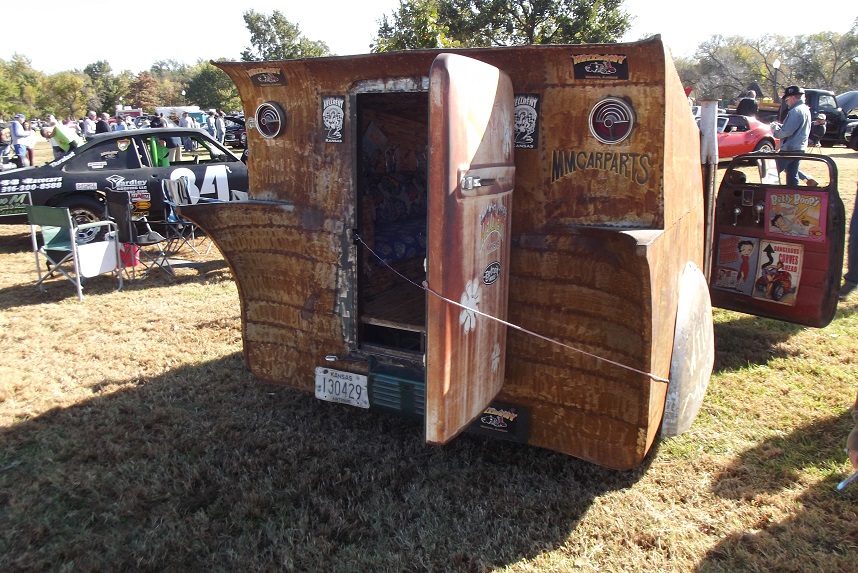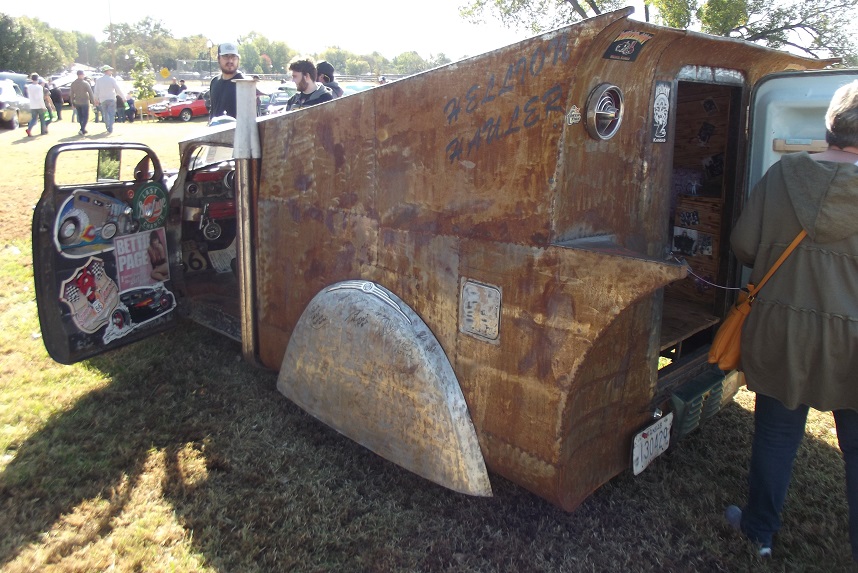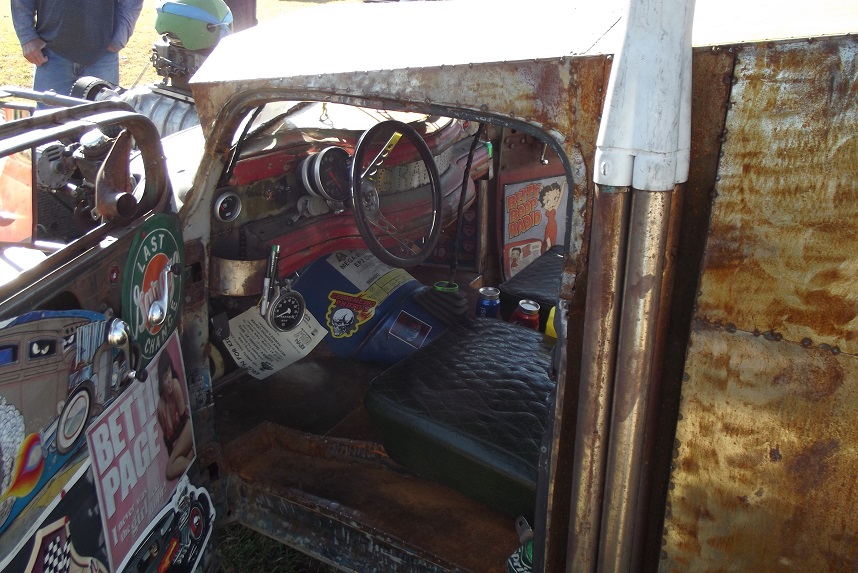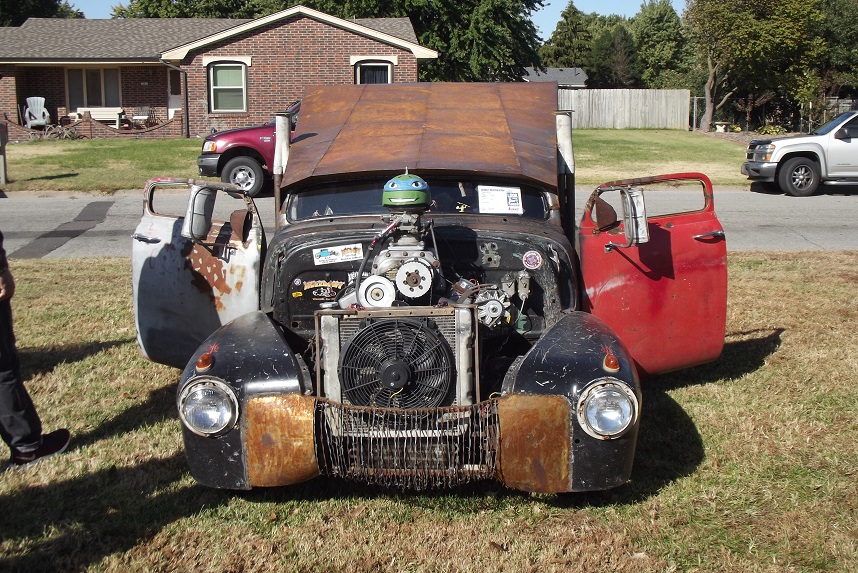 Second in Rat Rod Class was a van that Cheech and Chong brought?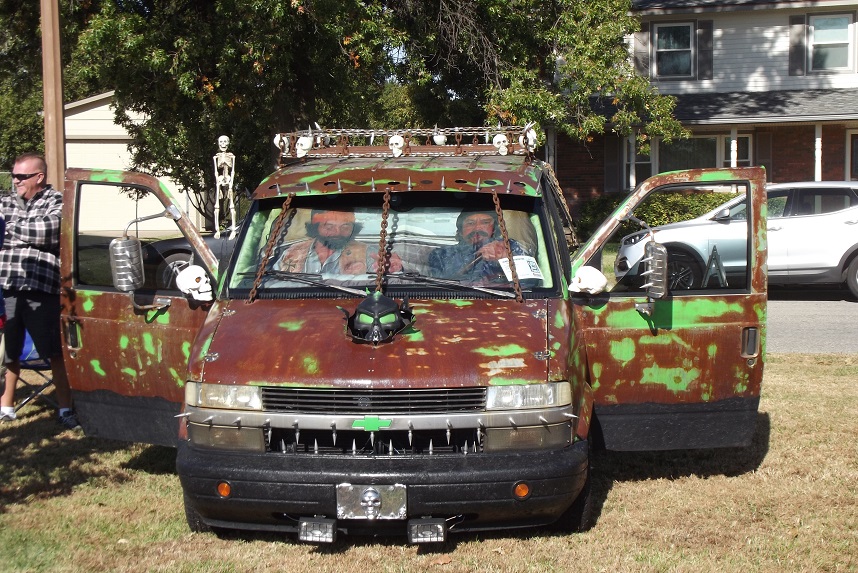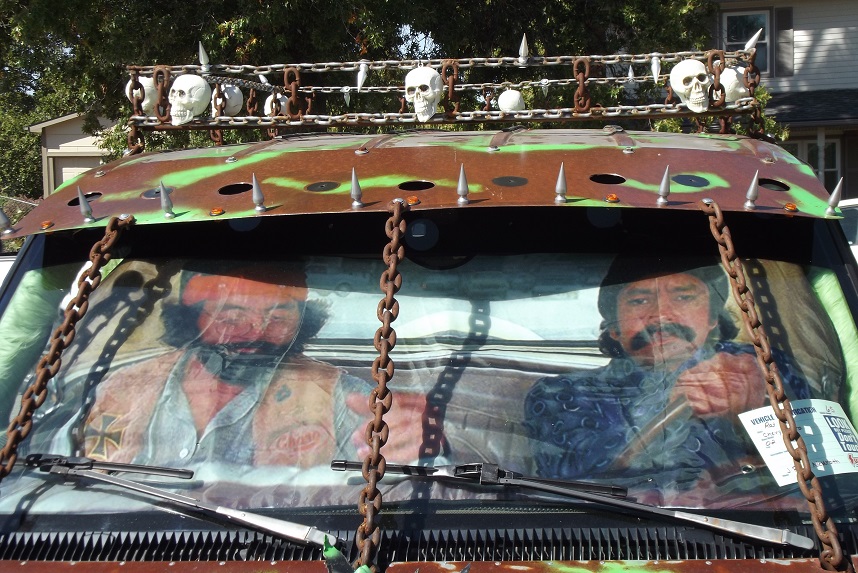 There were not very many street rods but there were a couple of good ones.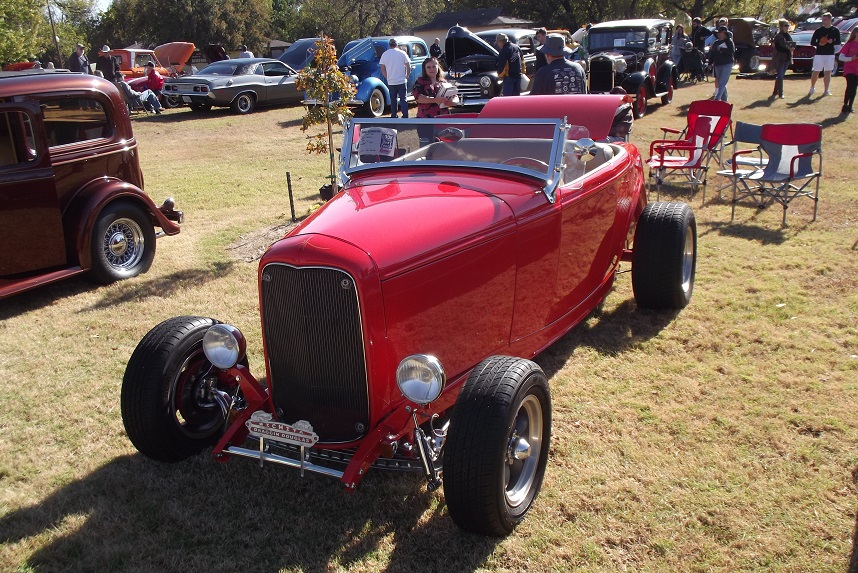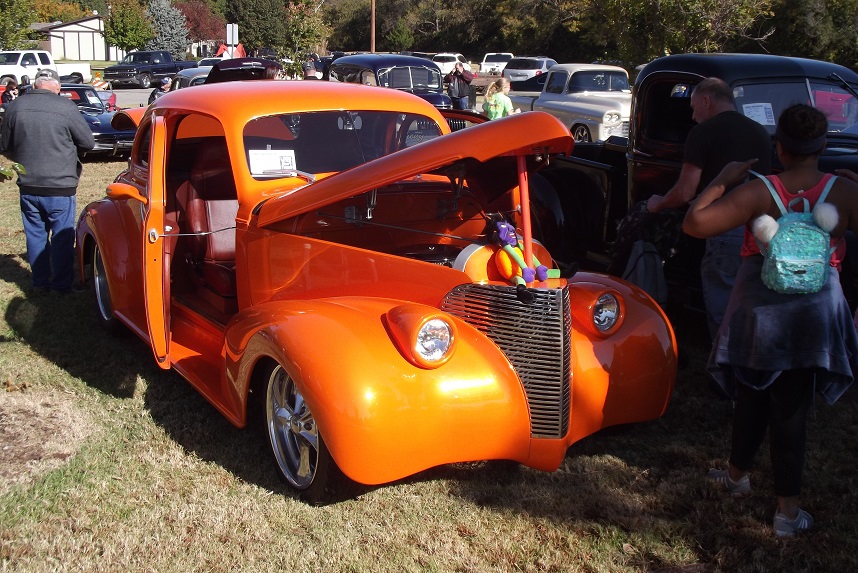 How about a special Oldsmobile?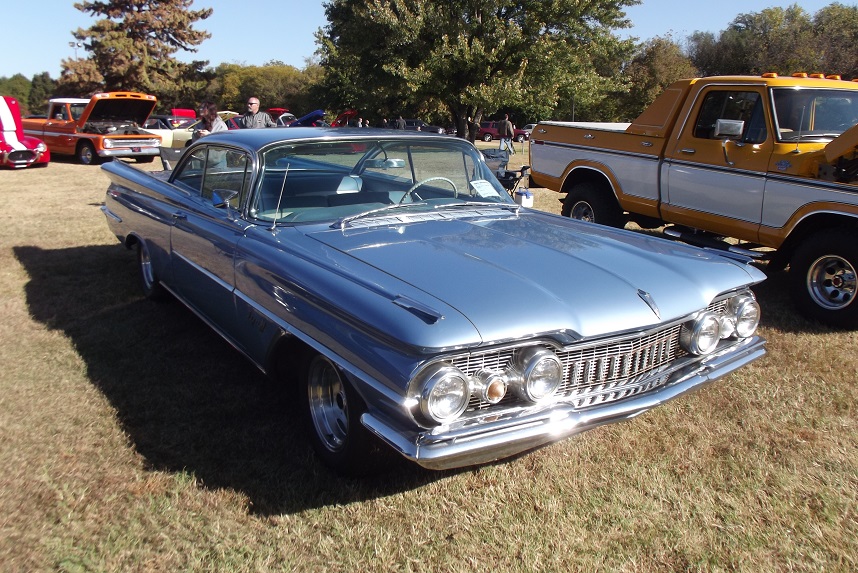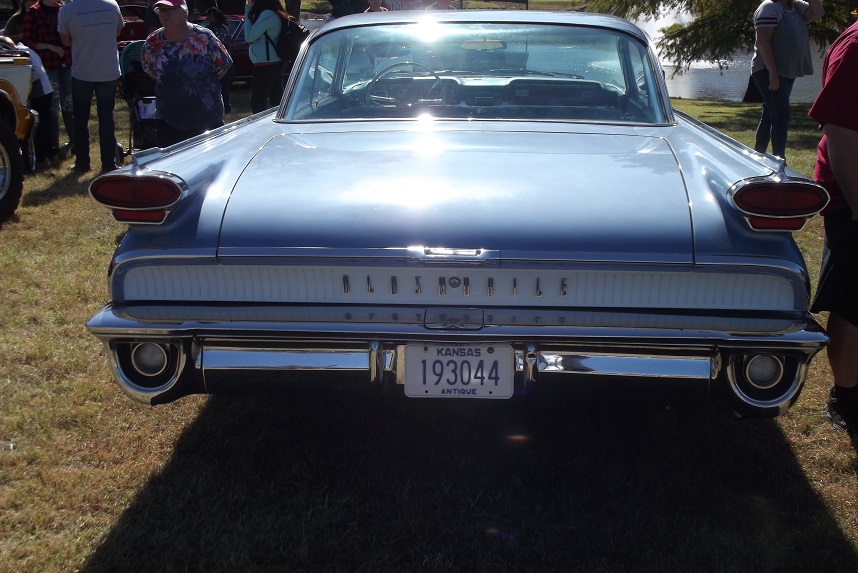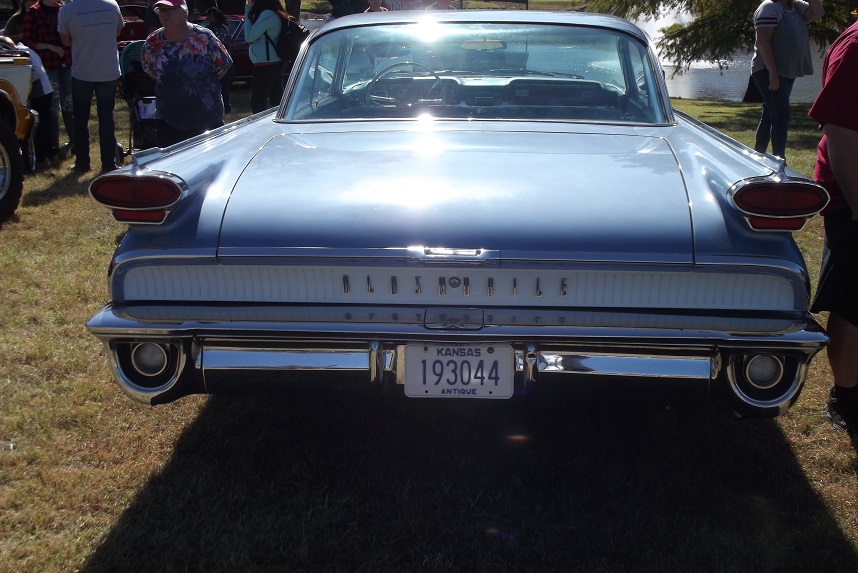 The Haysville show in Riggs Park sports has very special scenery, take a look.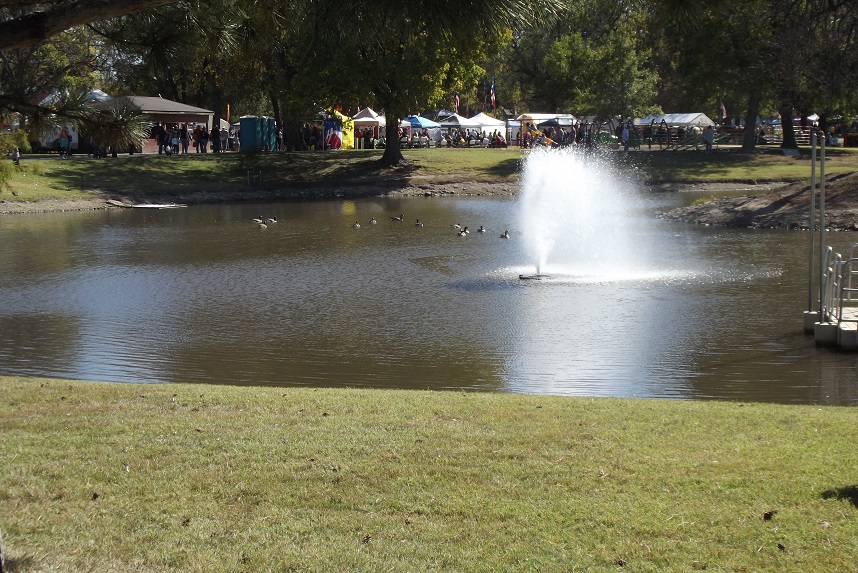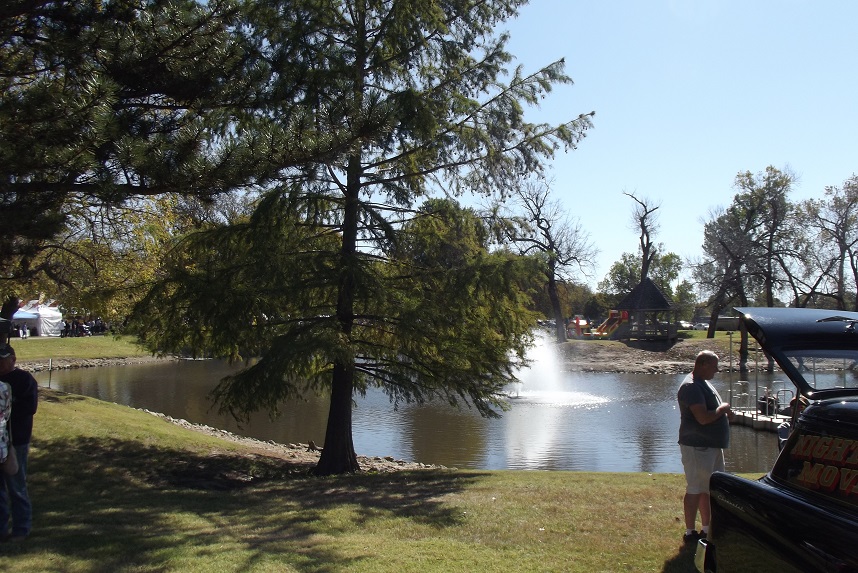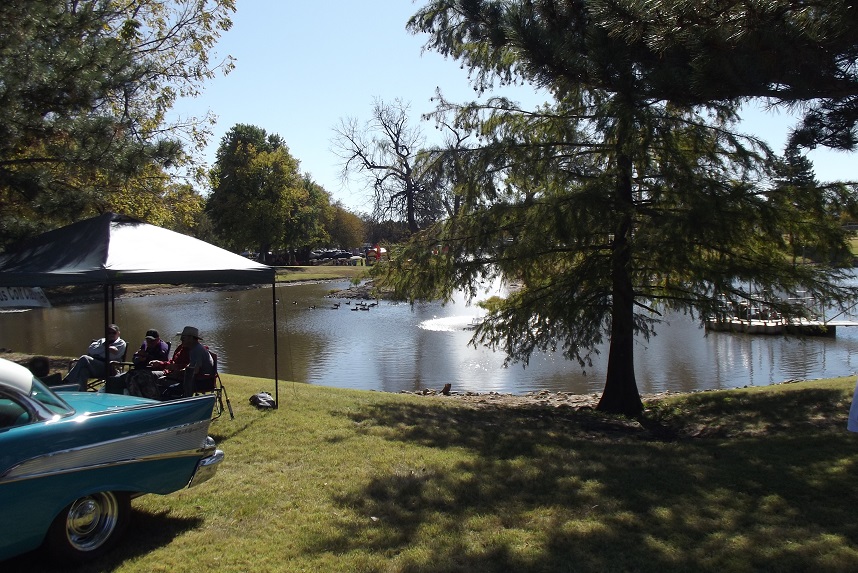 You thought I was talking about a different type of scenery? Did you not??????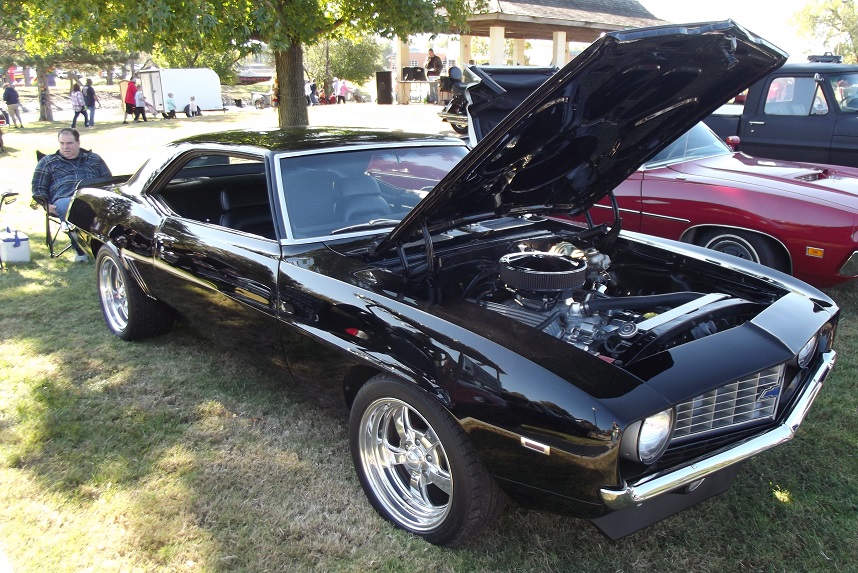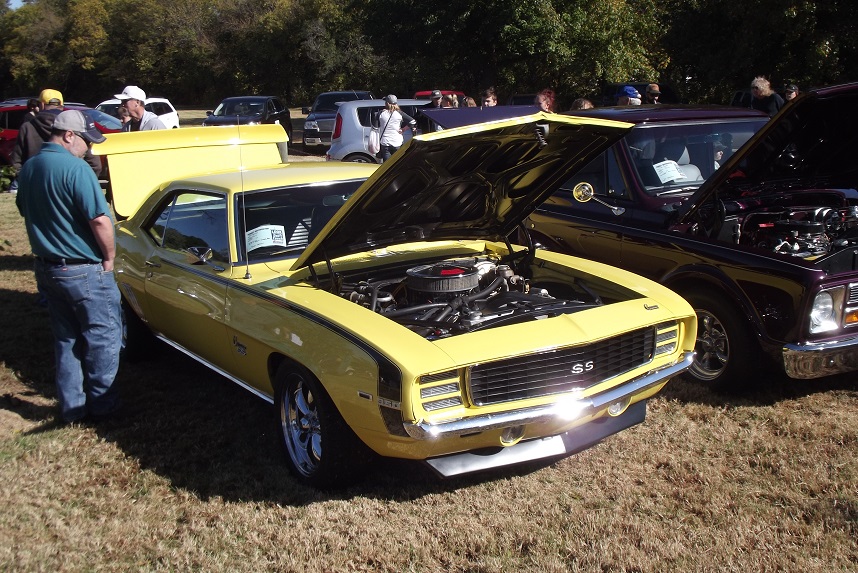 I spotted 2 excellent Camaros.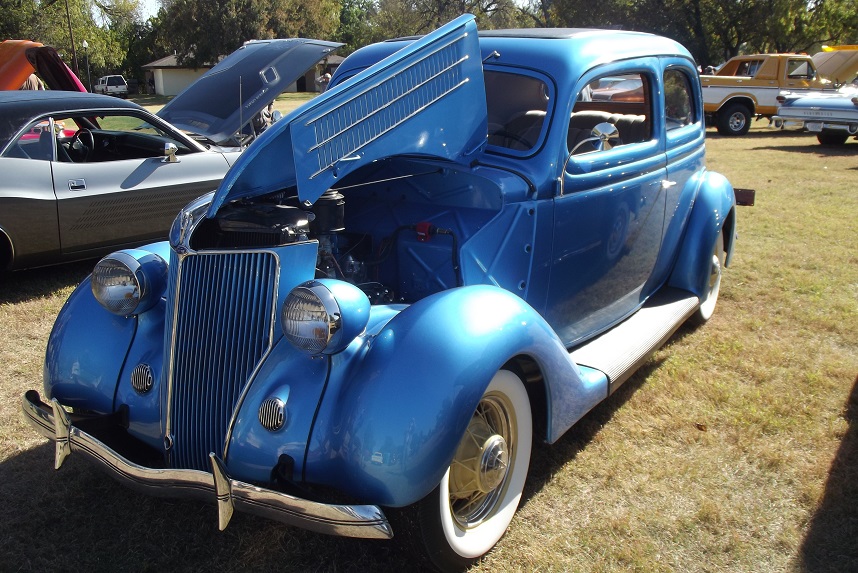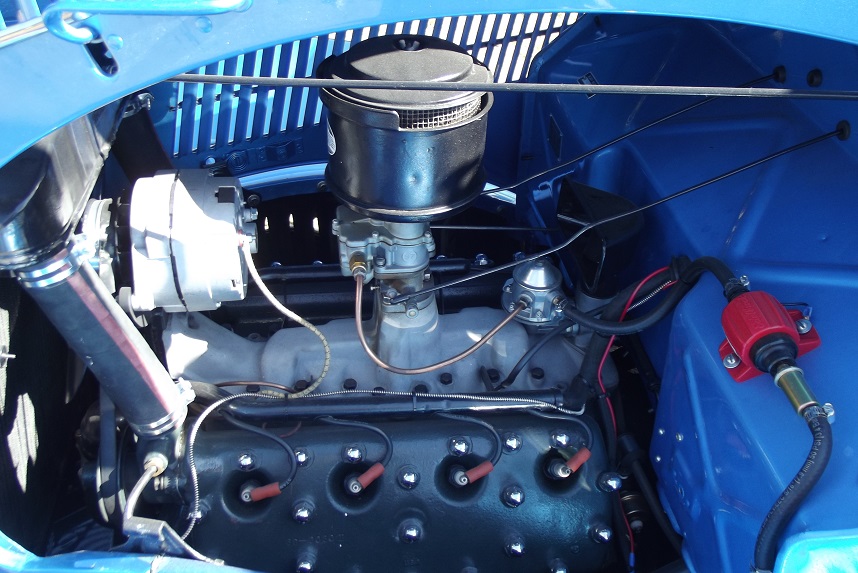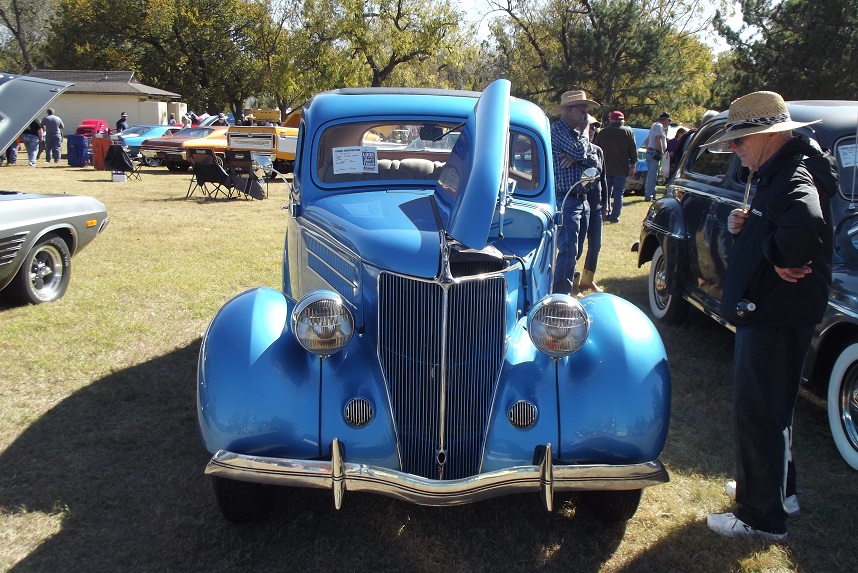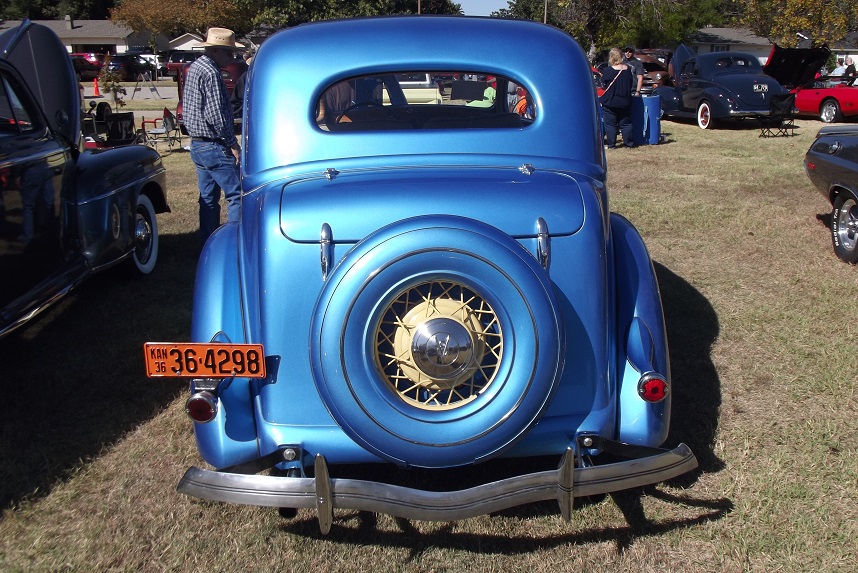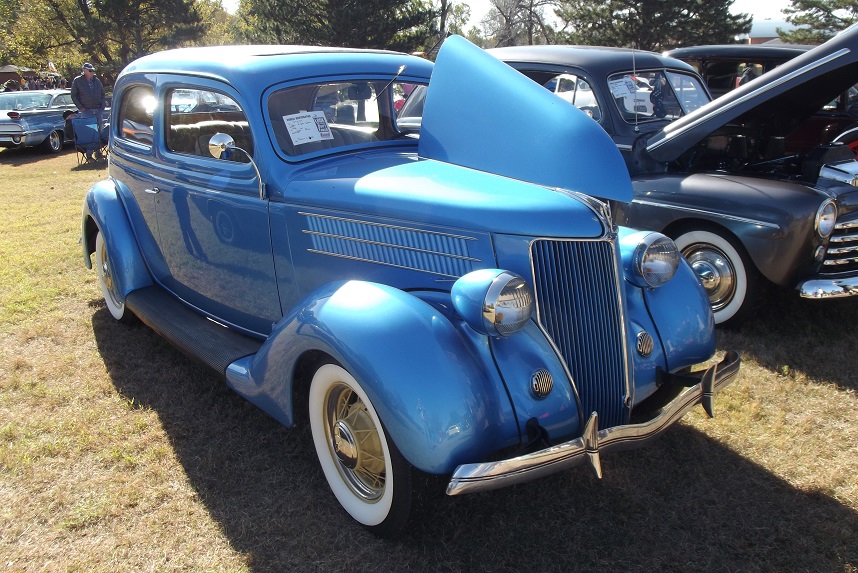 The above 36? Ford is bright in color but I like it a lot.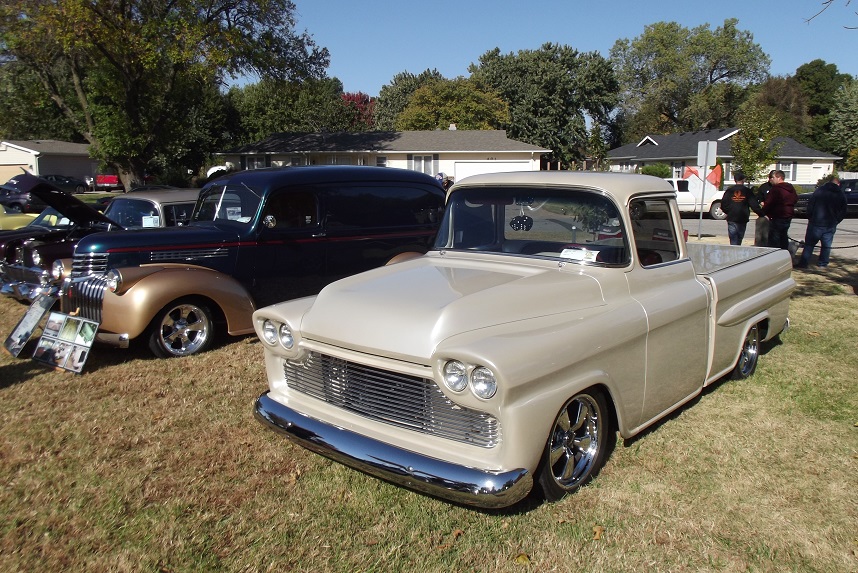 I told you in the Larned Post that the Dotys from Hays, Kansas came to Haysville. This time they brought not only the 58 Pickup but also their 46 Delivery.
Scroll down and you will see muscle from the 60's and at least one 70's represented at Haysville.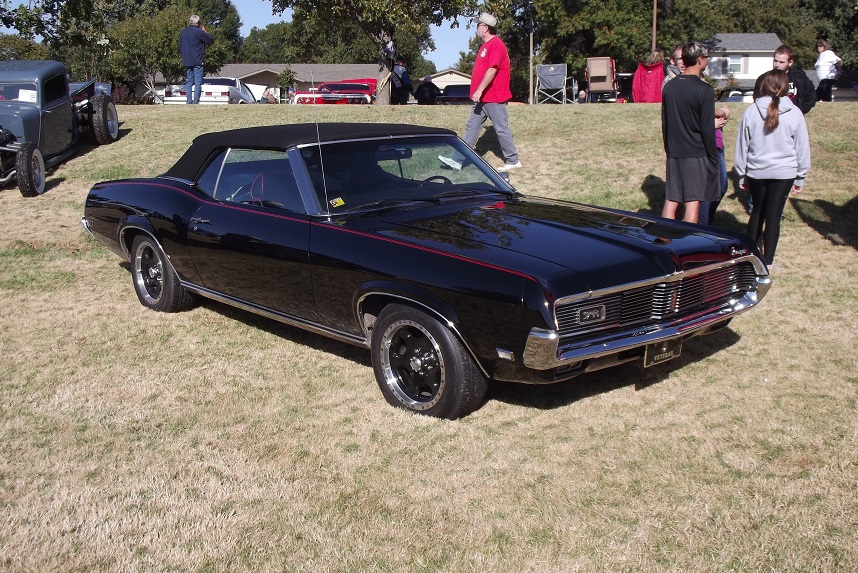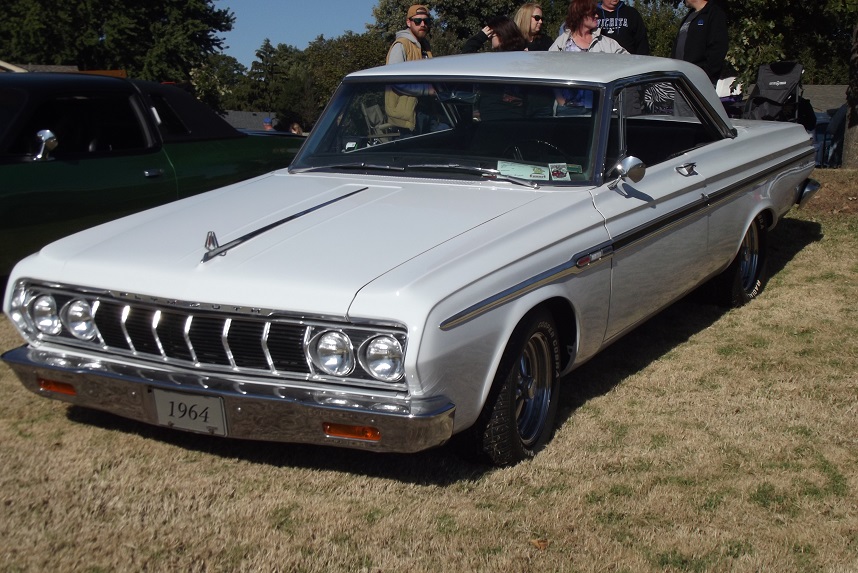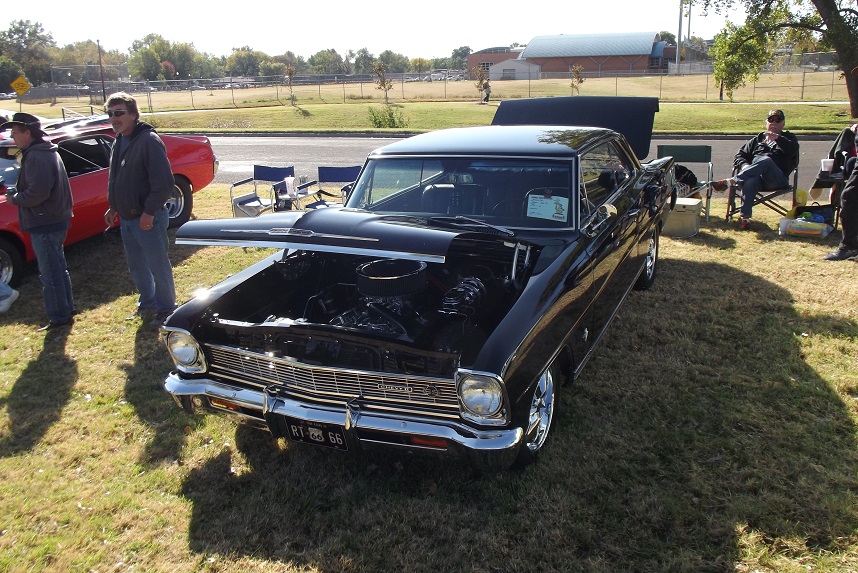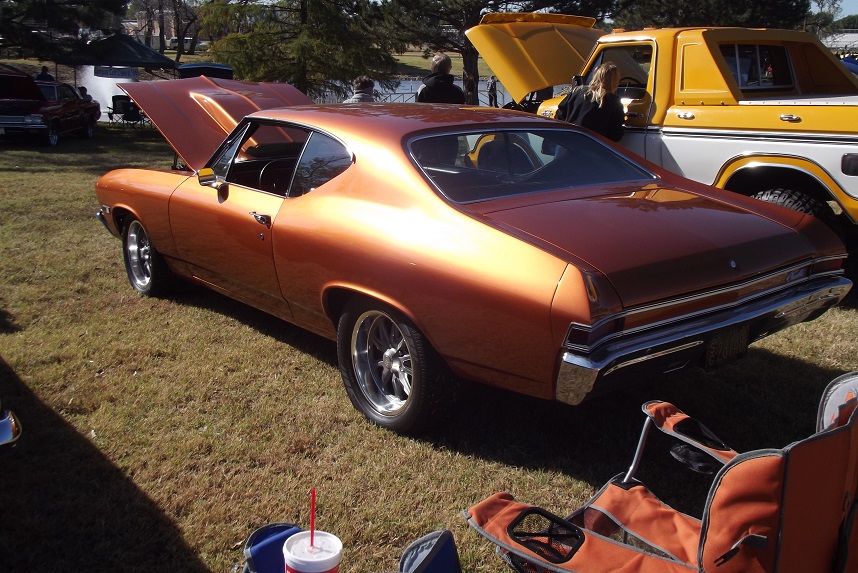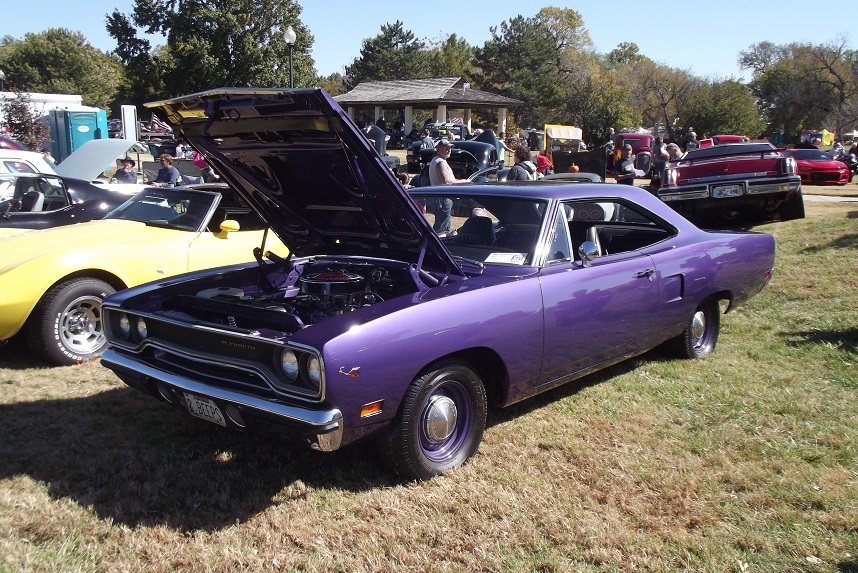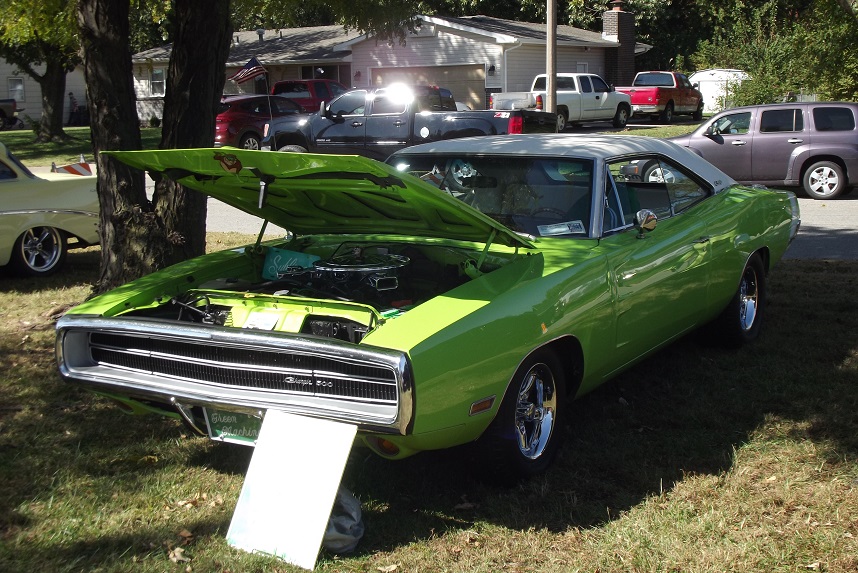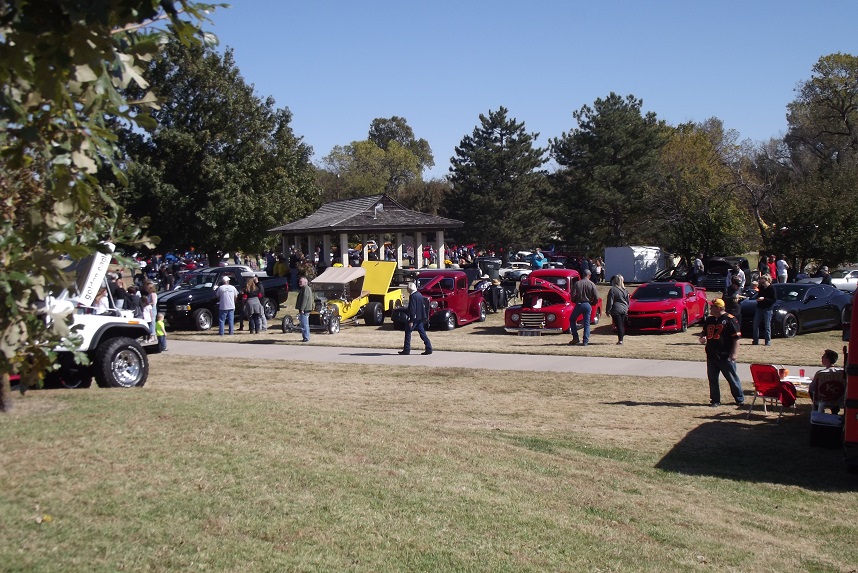 Everything at the Haysville show centers around the Gazebo like in Scott and this is where I had to go to get my door prize. Just telling you what you missed.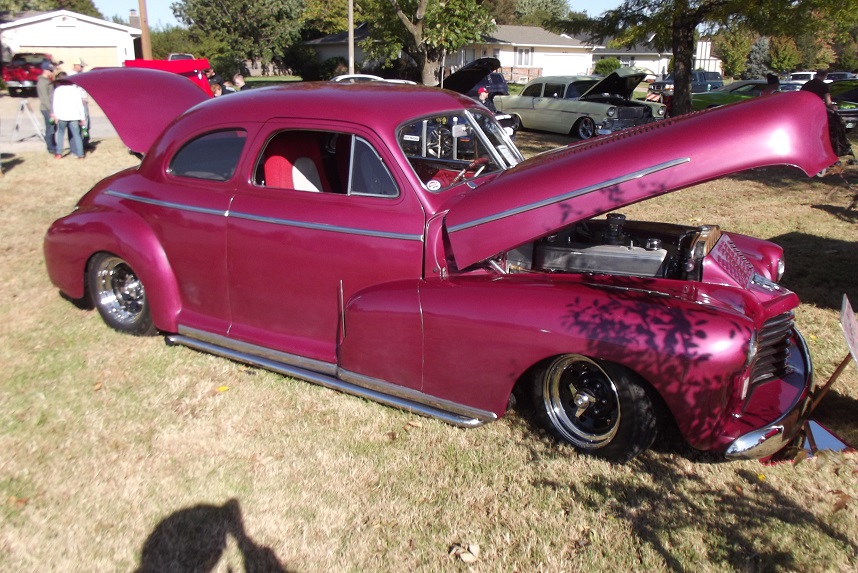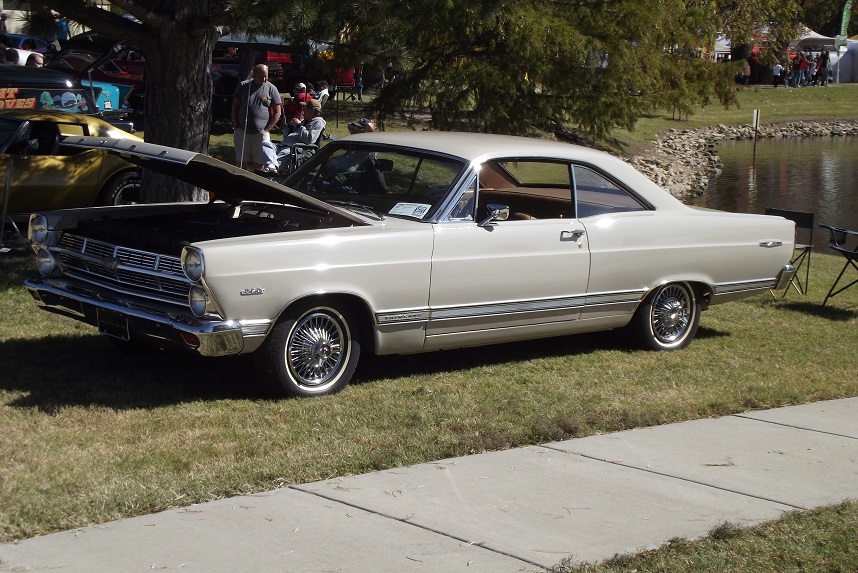 Take a look at the Rat Rod Pickup, the Olds Custom with a Straight 8 and 67 Ford Fairlane XL 500 with a 289.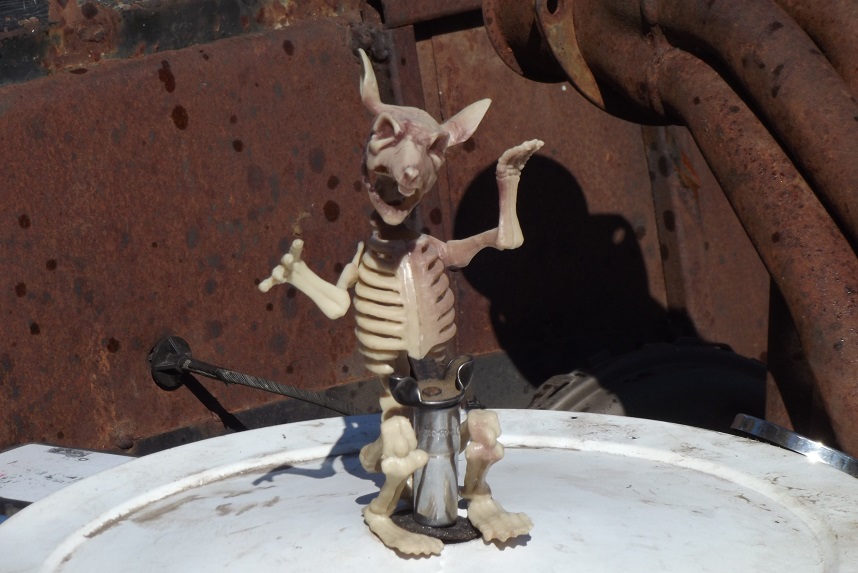 Somebody was already on to Halloween!!!
Here on thehorsesasses.com, by popular demand I have begun ending posts with a woman's back side. This time I found some real fine tails. Have a gander or goose below.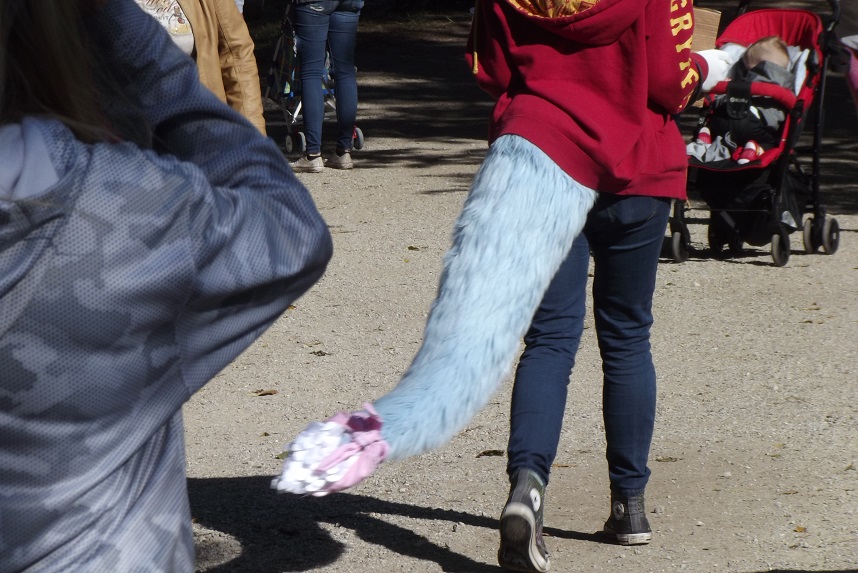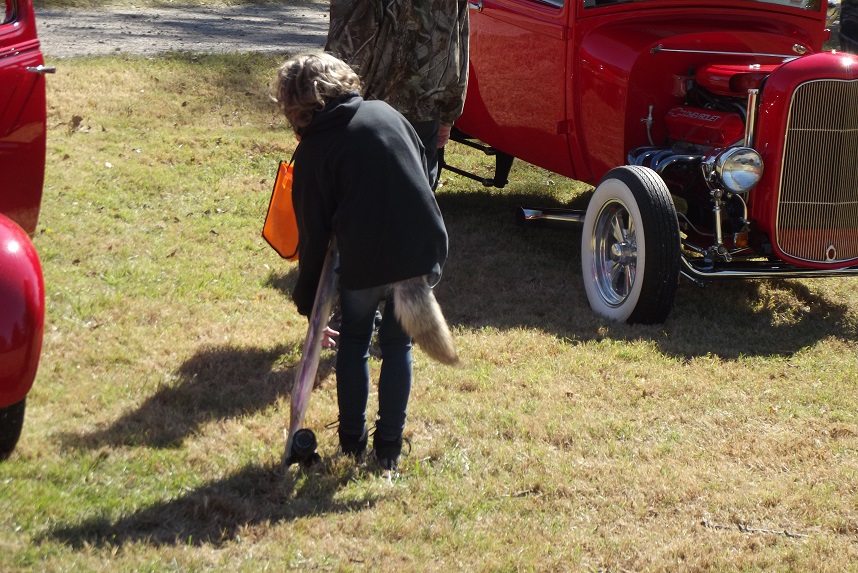 I have heard about a show at Douglass, Kansas on November 23, 2019 but the chance of good weather is sketchy. I expect I will see you in 2020.
FEATURING 21 SHOWS IN ONE YEAR GOTTA BE SOME KIND OF RECORD?