Jakes Trip 2009
IN OCTOBER, 2009,  WHILE TRAVELING TO HUTCHINSON, KANSAS, FOR THE HUTCHINSON HOT ROD SHOW, JAKE STOPPED AT SEVERAL PLACES BETWEEN SCOTT CITY AND HUTCHINSON.   HERE ARE JUST A FEW OF THE SITES ALONG 96 HIGHWAY.
There is an old fashion drive-in in Dighton, Kansas called the Frigid King.  Great Malts.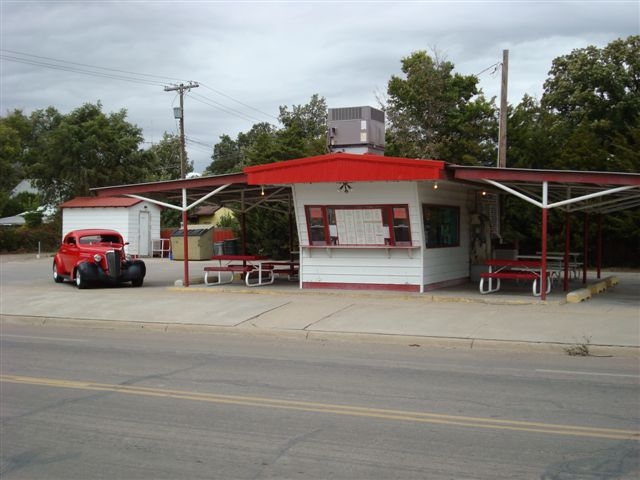 At one time, George Washington Carver had land south of Beeler, Kansas.   Who'd   a thunk it.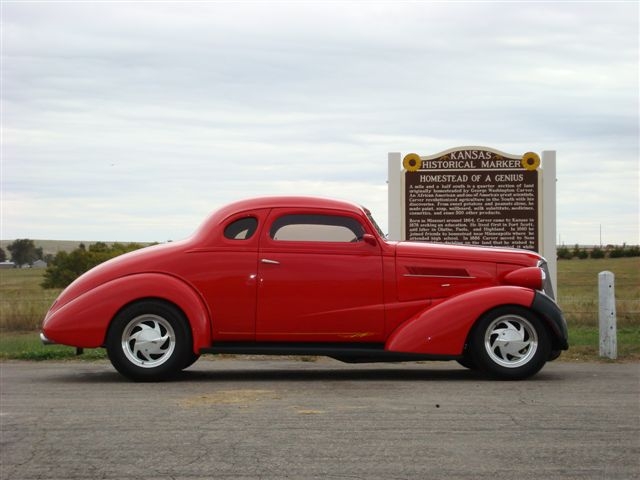 Where law is done in Ness City, Kansas.  The Ness County Courthouse.   Had to stop and make a little money.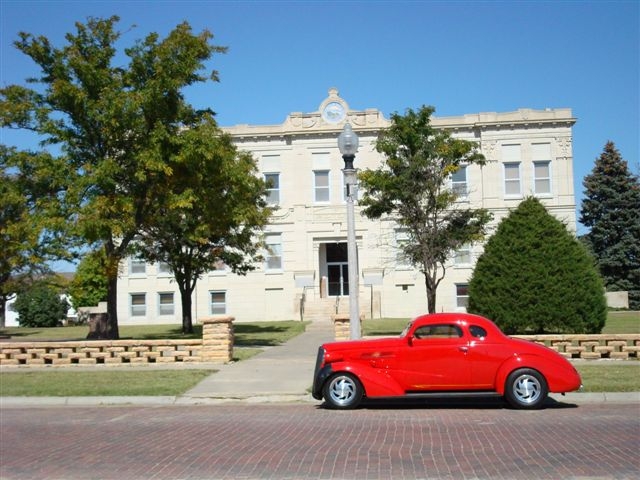 The old Ness County Bank.  No money left here but it is cool.  They call it the Skyscraper Of The Plains.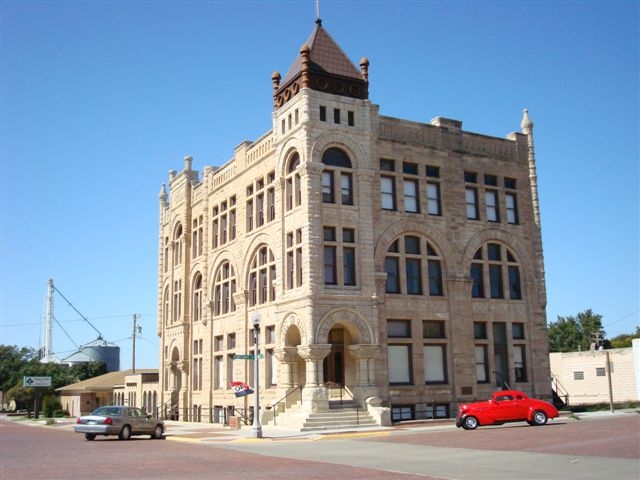 Veterns Monument in Ness City,  Kansas.
 The Accused got thirsty before leaving Ness City, a quick stop at  the Cozy Tavern.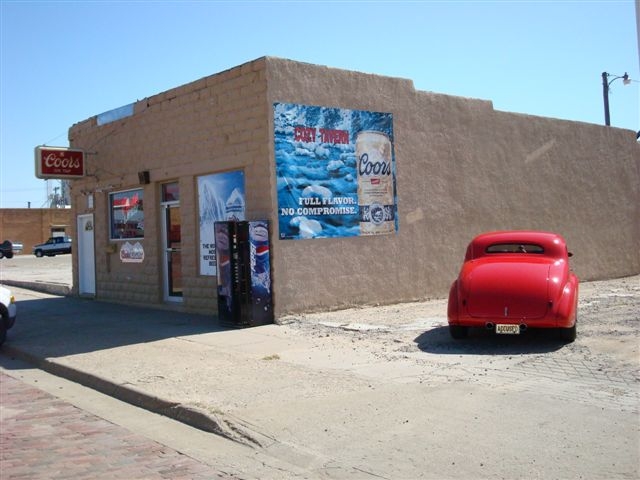 Once you have quenched your thirst, it on to the Frigid Creme, in Ness City, for some good drive-in food.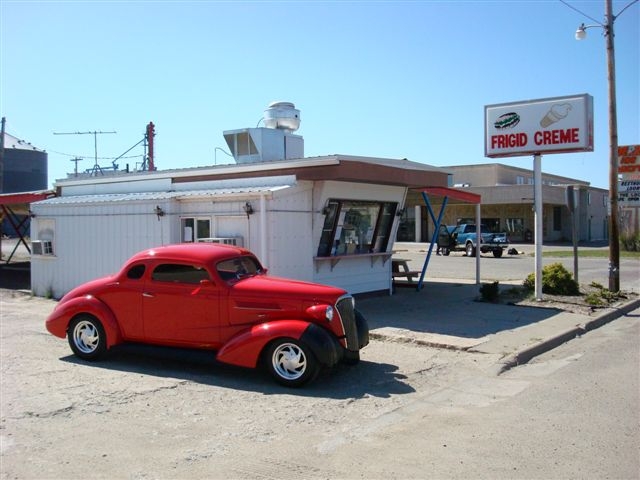 Drive east out of Ness City for about 5 miles and you will find this piece of art.
 Keep going east to Bazine plus another 5 miles and you will find some rail road tracks and around the curve this art on the side of the hill.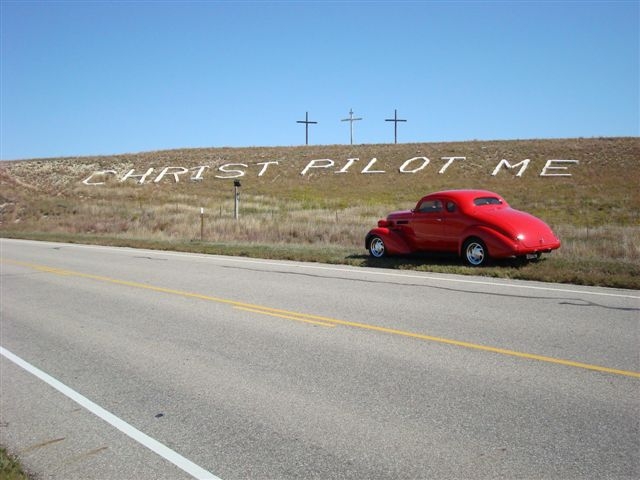 This is an abandoned old house another 10 miles down the road,  but the picture is better of the car than the house.   I like it.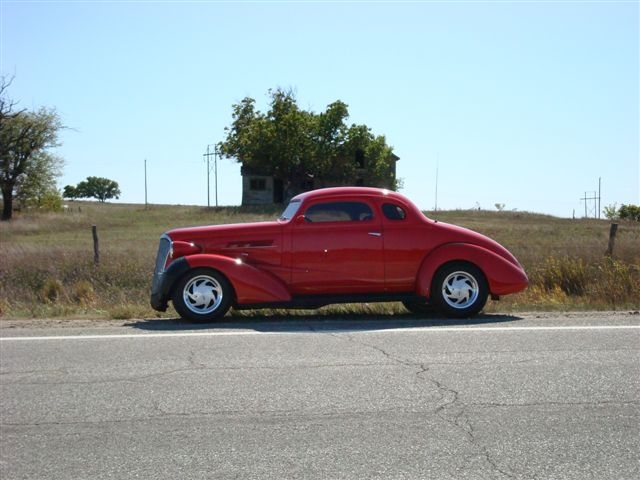 Drive on into Alexander, Kansas.   Not much there except a post office and Granny's which is no longer open but still plum full of stuff.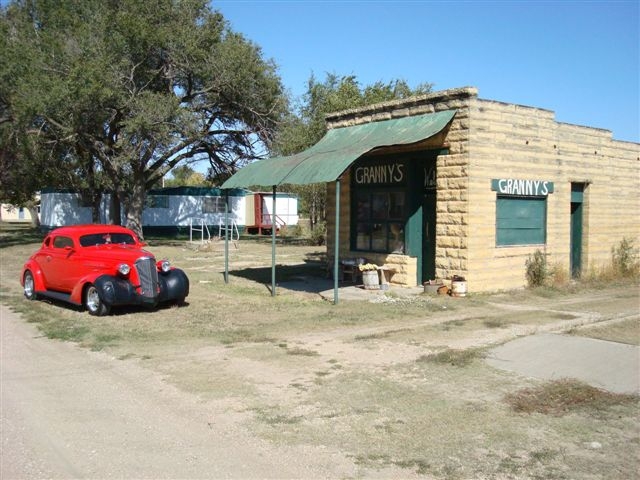 Another ten miles east you find The Timken Bar on the south side of Timken, Kansas along 96 Highway.  It holds special memories for Jessica.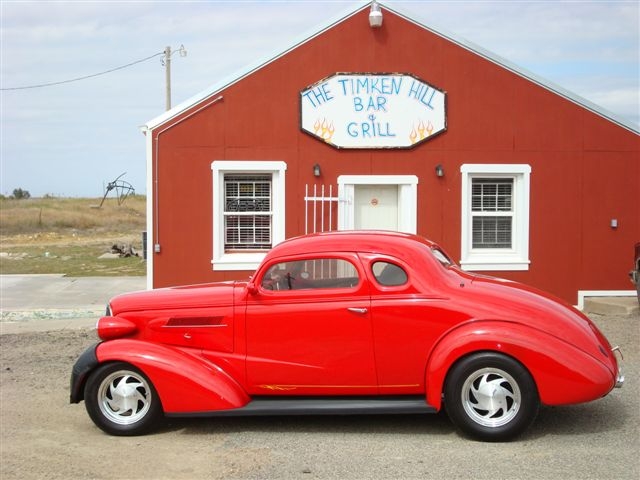 This is an Antique Store in Ellinwood, Kansas.  Interesting stuff and you can buy tickets to the Ellinwood Underground Tour which is worth the $5.00.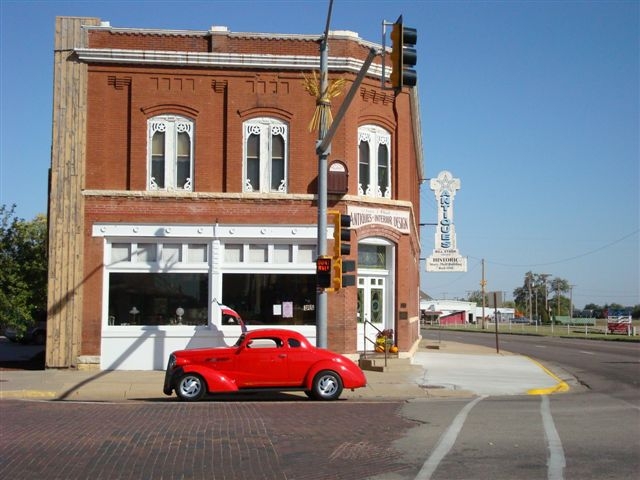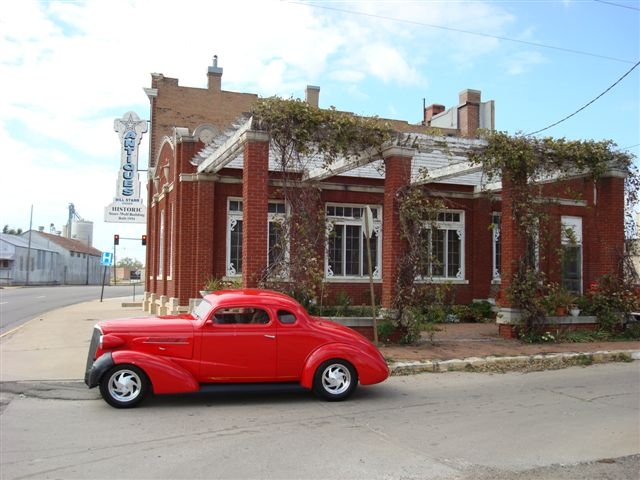 The World's Largest Aloe Vera plant, or atleast the largest one growing in a wagon in Chase, Kansas.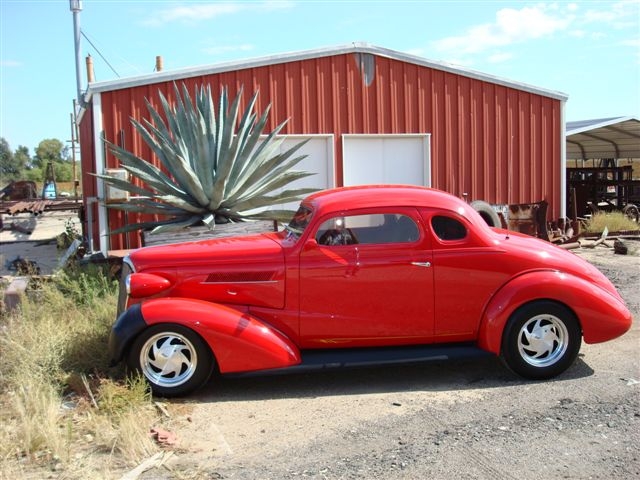 Just west of Lyons, kansas, you will find Coronado Cross.
  The Accused is on the corner of the Rice County Courthouse,  Lyons, Kansas.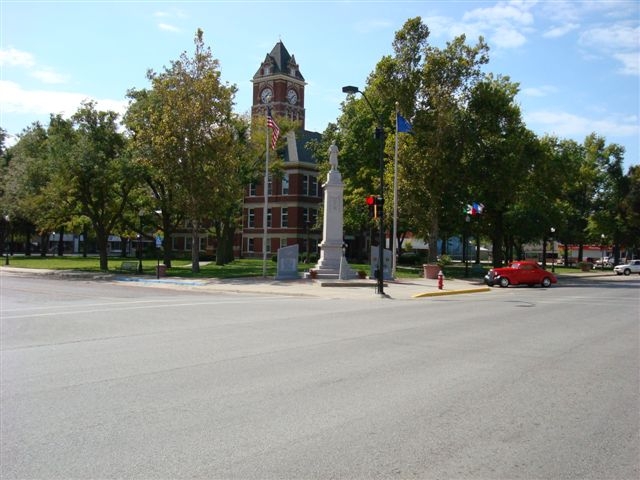 There are still mores sights between Lyons and Hutchinson but I was running out of time.     Yes this all about Jake and his car, after all the web site was my Xmas present.