7 or 8 of us took off for of all places McCracken, Kansas on September 27, 2015. The weather and the trip was worth the drive. They had nearly 30 cars, polka, silent auctions, beer, and more. Take look.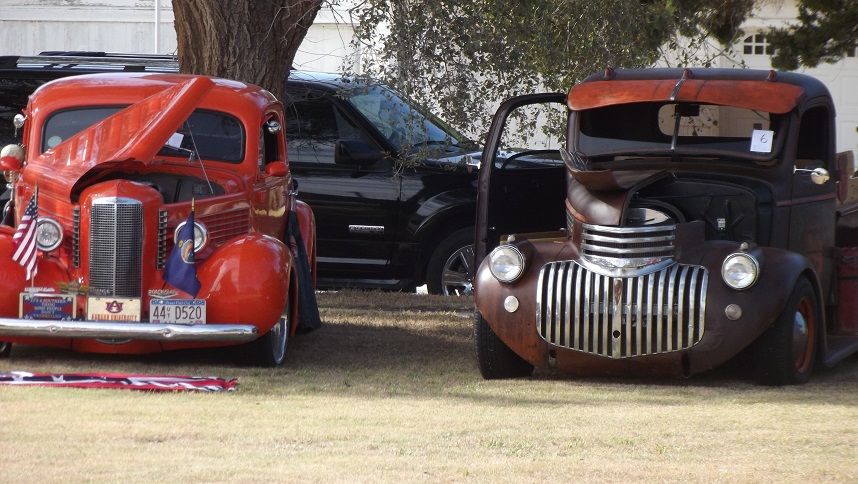 Let start with a LaSalle and a Rat Rod Pickup.
On the left, check that Contenintal Kit on the end of Norman Parker's MERC!!! To the right you kinda see the front of Norman's MERC along with one of Jack Arnold's very lovely tires.
Ok, there is a close up shot. We have got a fill of Norman's Merc, now move on!
Inside the oldtime "pit style" gym, you could play bingo, listen or dance to Polka Music, participate in a silent auction or eat your brat and drink a beer.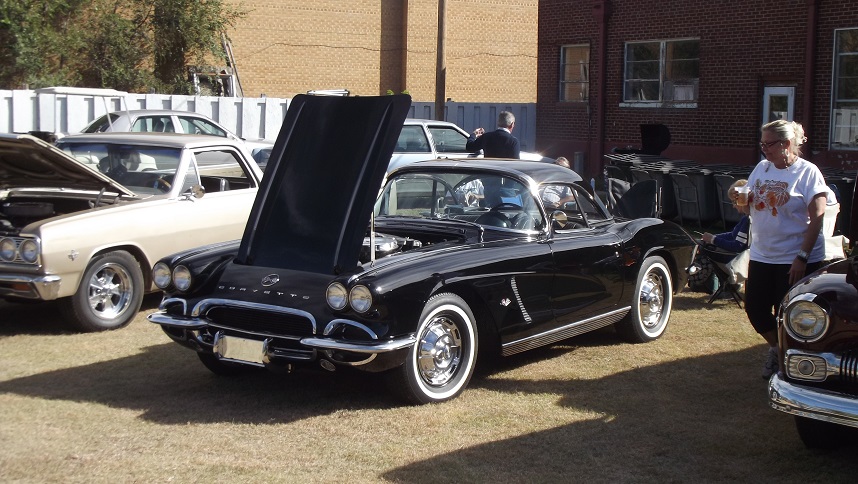 Sheila's 62 Vet, with a good oil pan and Shorty's El Camino.
Some of the crowd we brought to McCracken.
Hell, yes you gonna see 1MPG, I am the one doing the work. There should have been a bunch of cars out of Hays, Great Bend, Dodge and ect to make this a big show. It was a good time.