I have finally the post on the Starliner Show in Wichita, Kansas. Too many picutres to count. They start with a garage crawl all day Friday.
My first stop on the crawl was Chris Calrson Hot Rod Shop, Chaotic Customs in Mulvane.

Should we look in another room?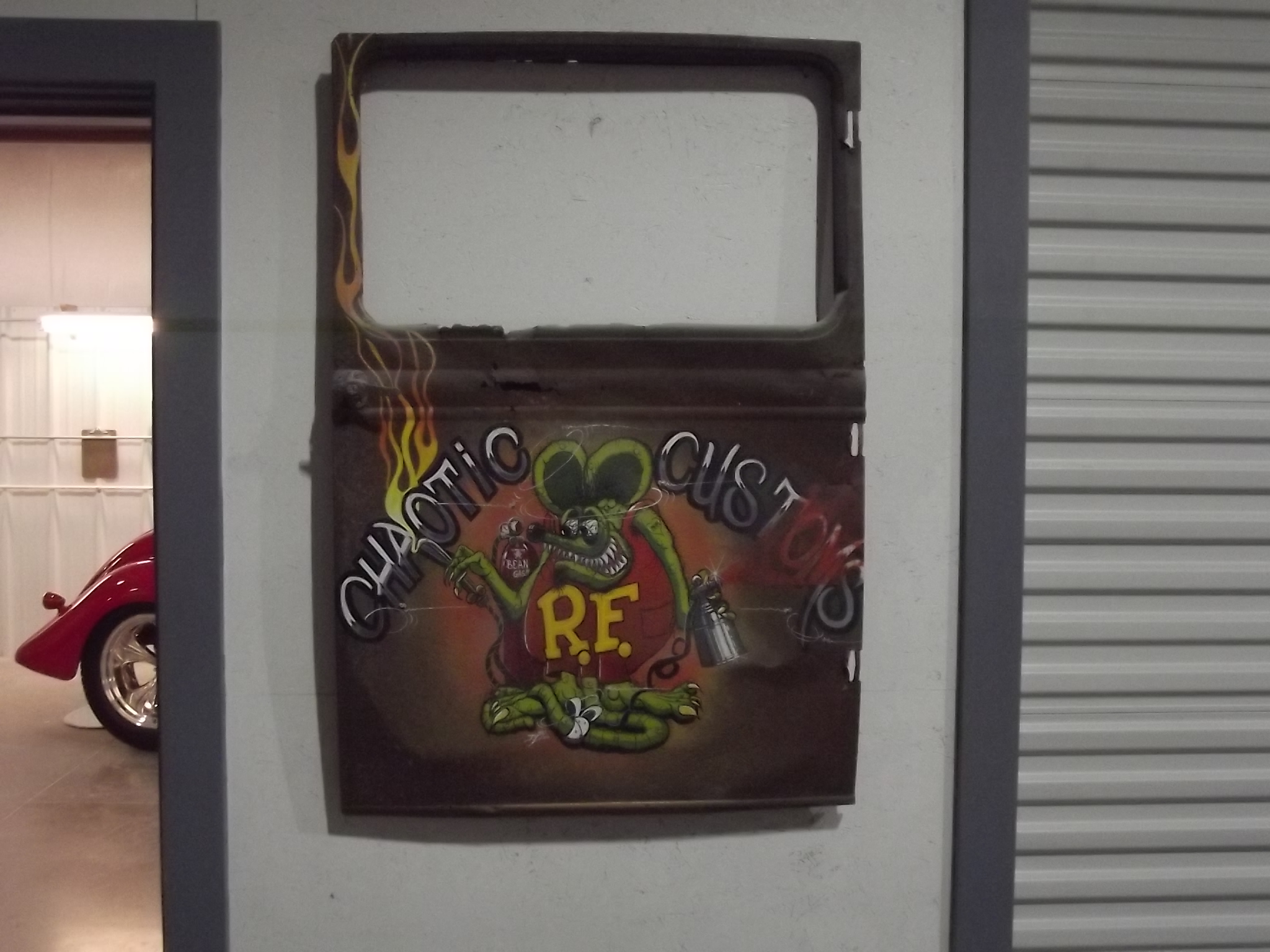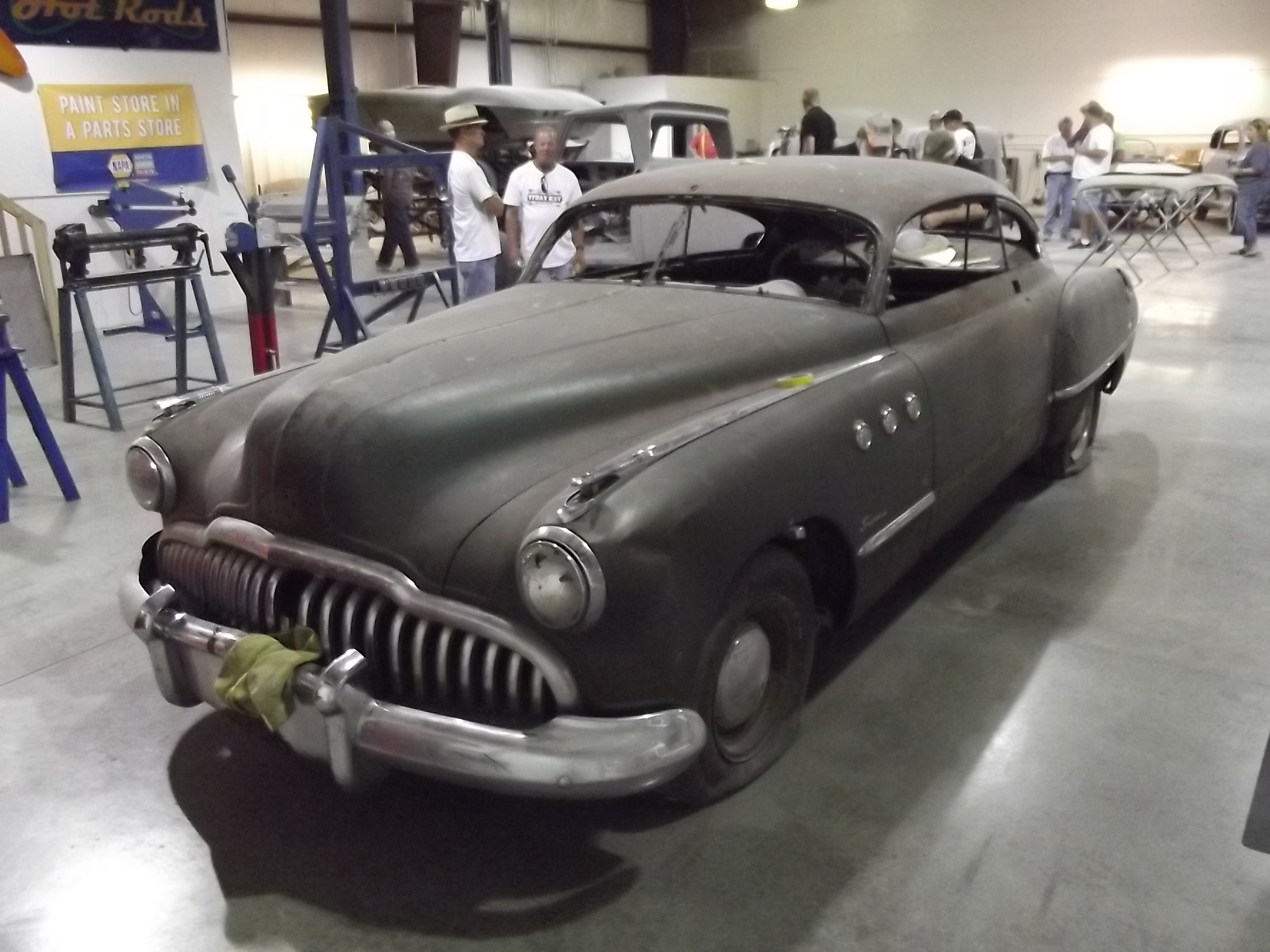 Hell of a start on a 49 Buick, hell the sign is cool. Now I will switch cameras and show you the other side of the same room.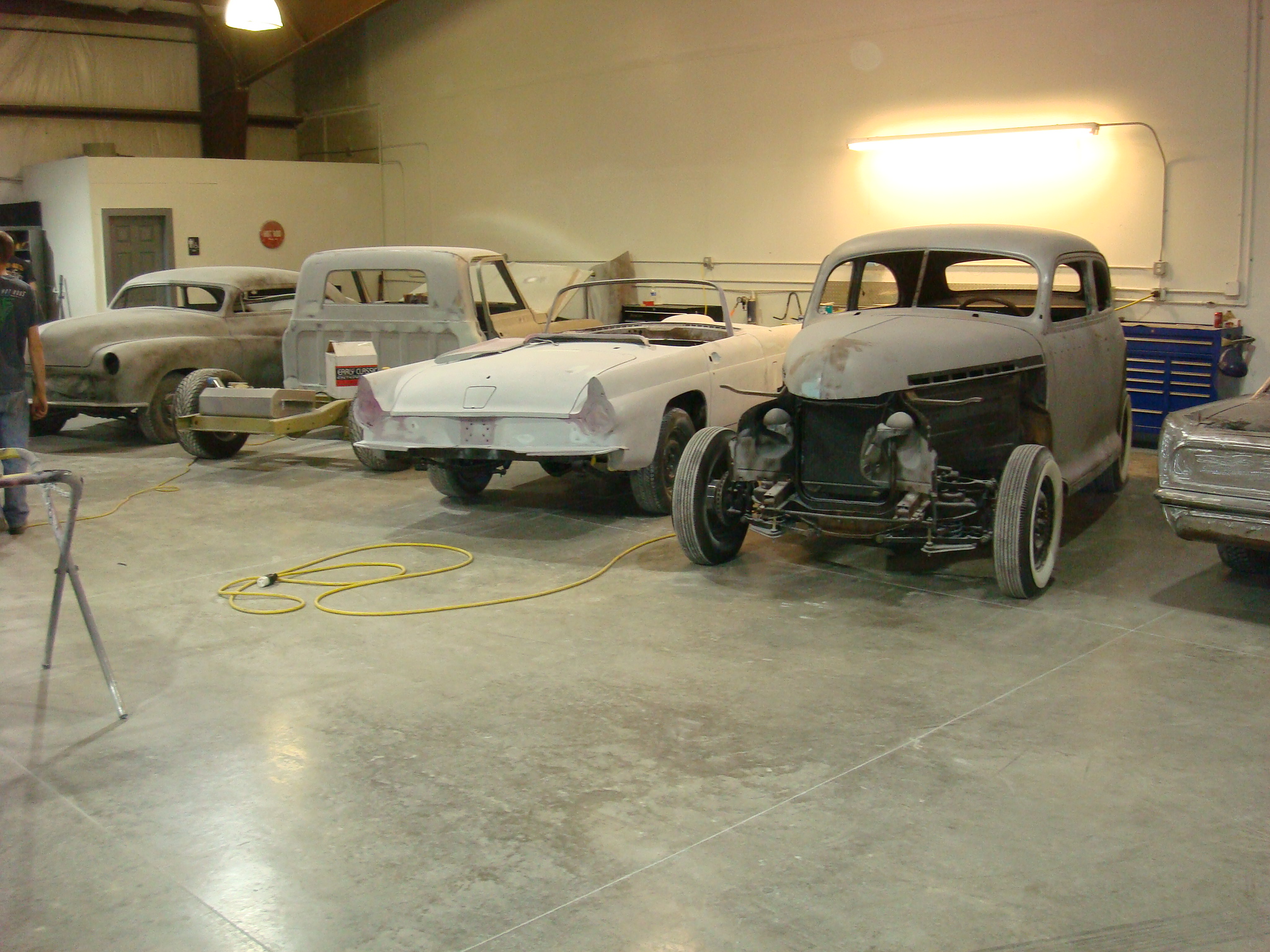 That is about half of what I saw being worked on. Next Room same place?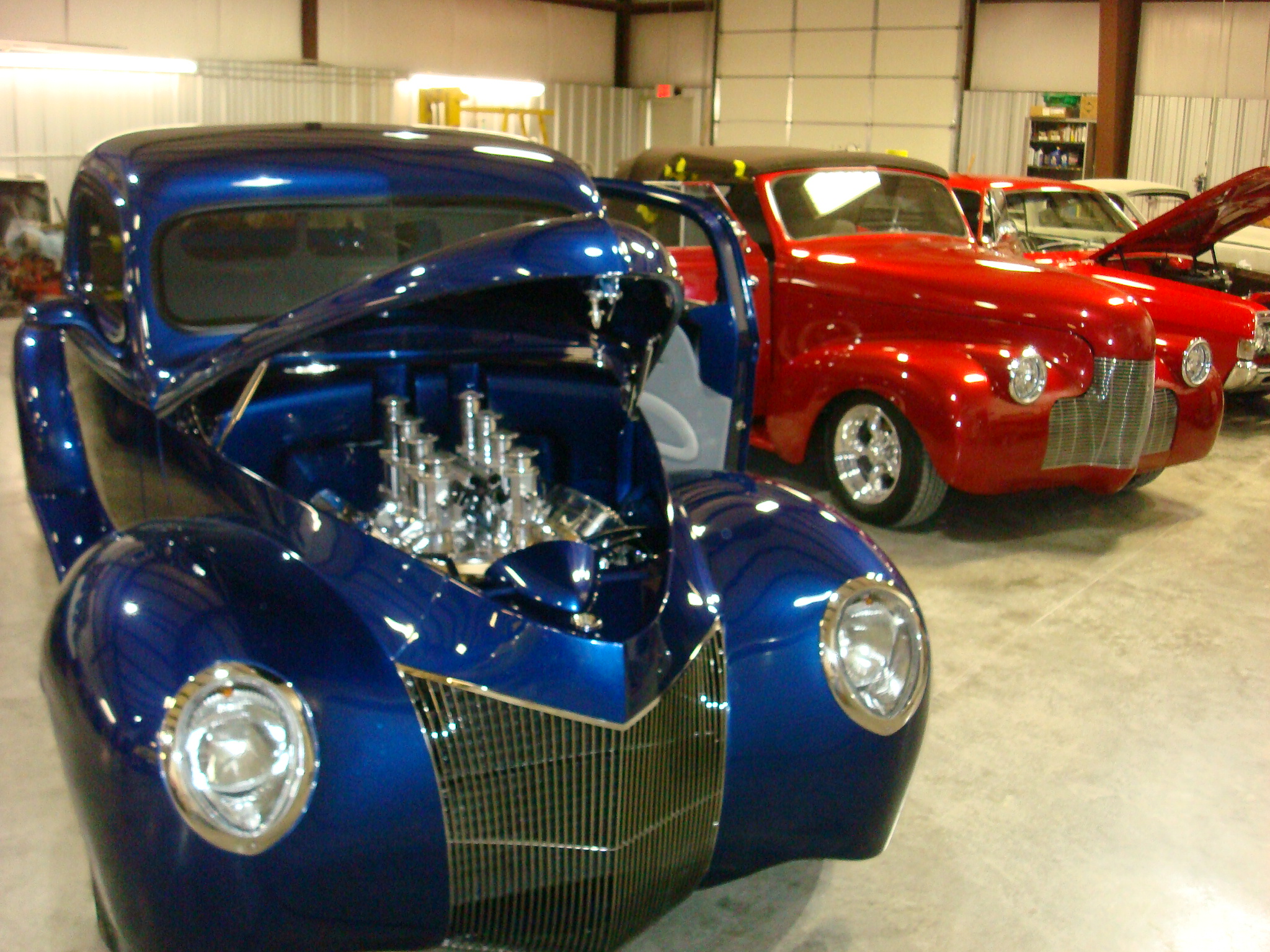 Much closer to done in this Room. Much more there but I gotta move on.
Lets head to Jack Marinelli's place. The first unique feature is the lift that required a hole in the ceiling to clear, take a look.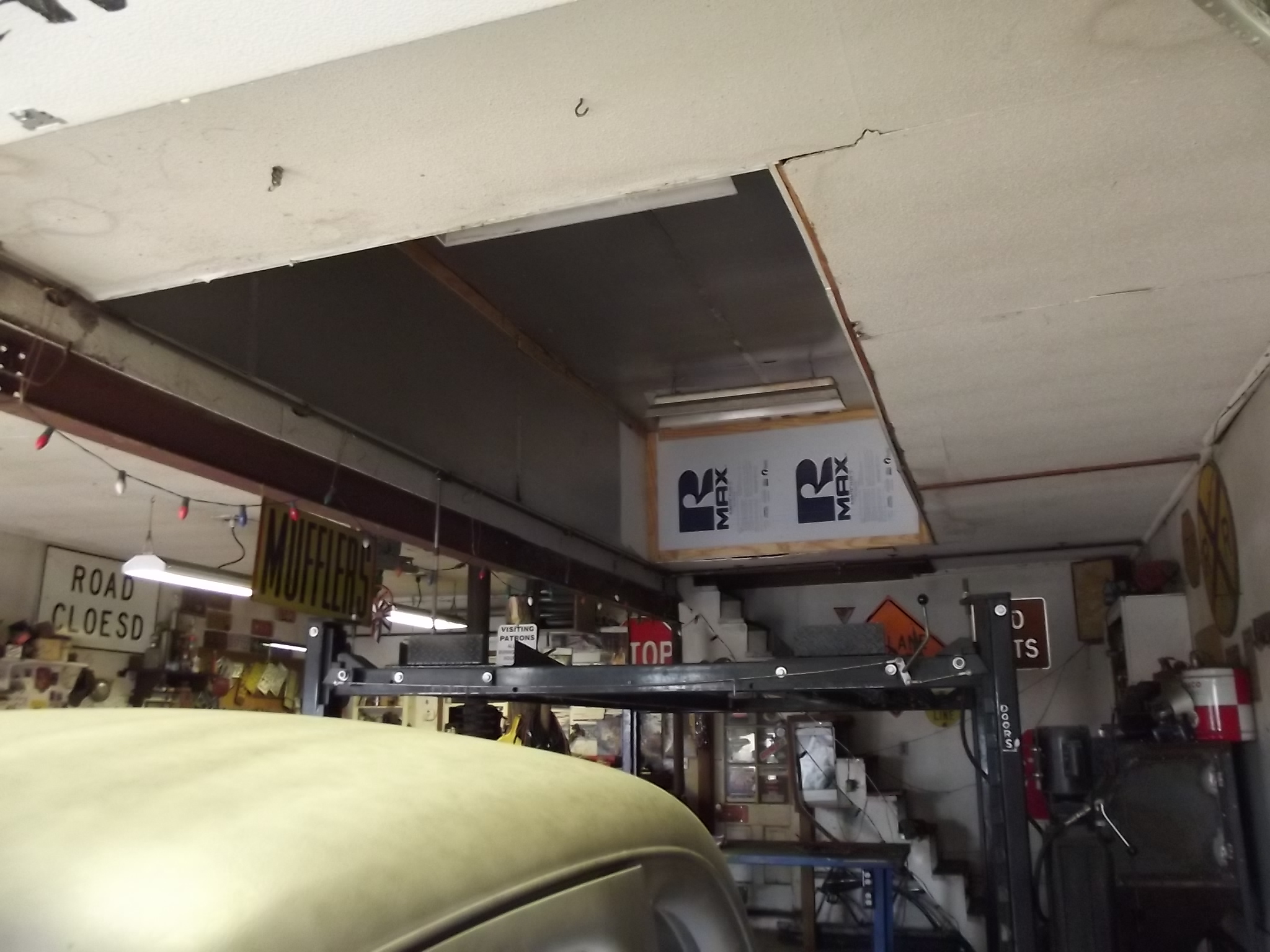 Now some cars. Some belong to Jack some just visiting.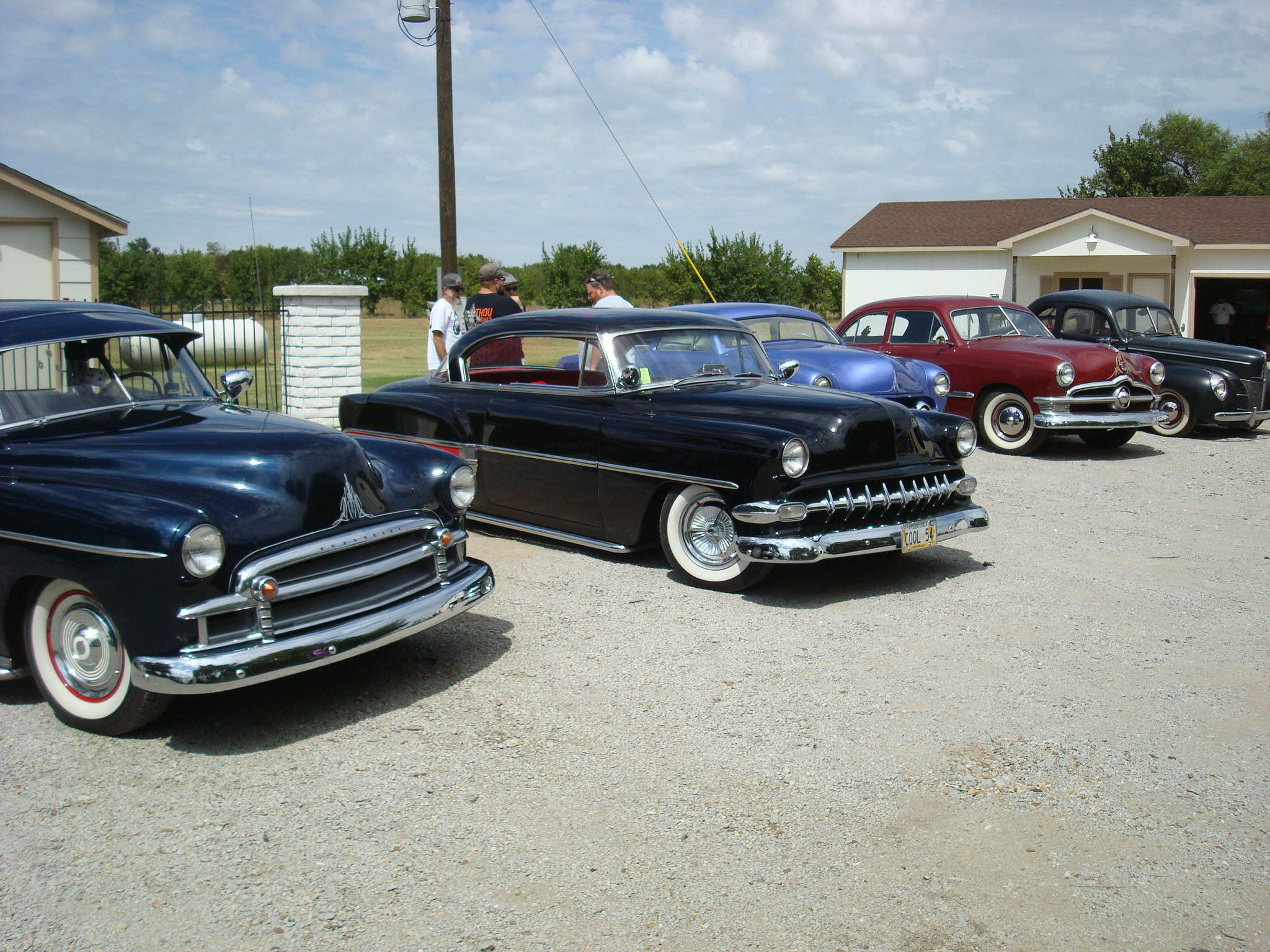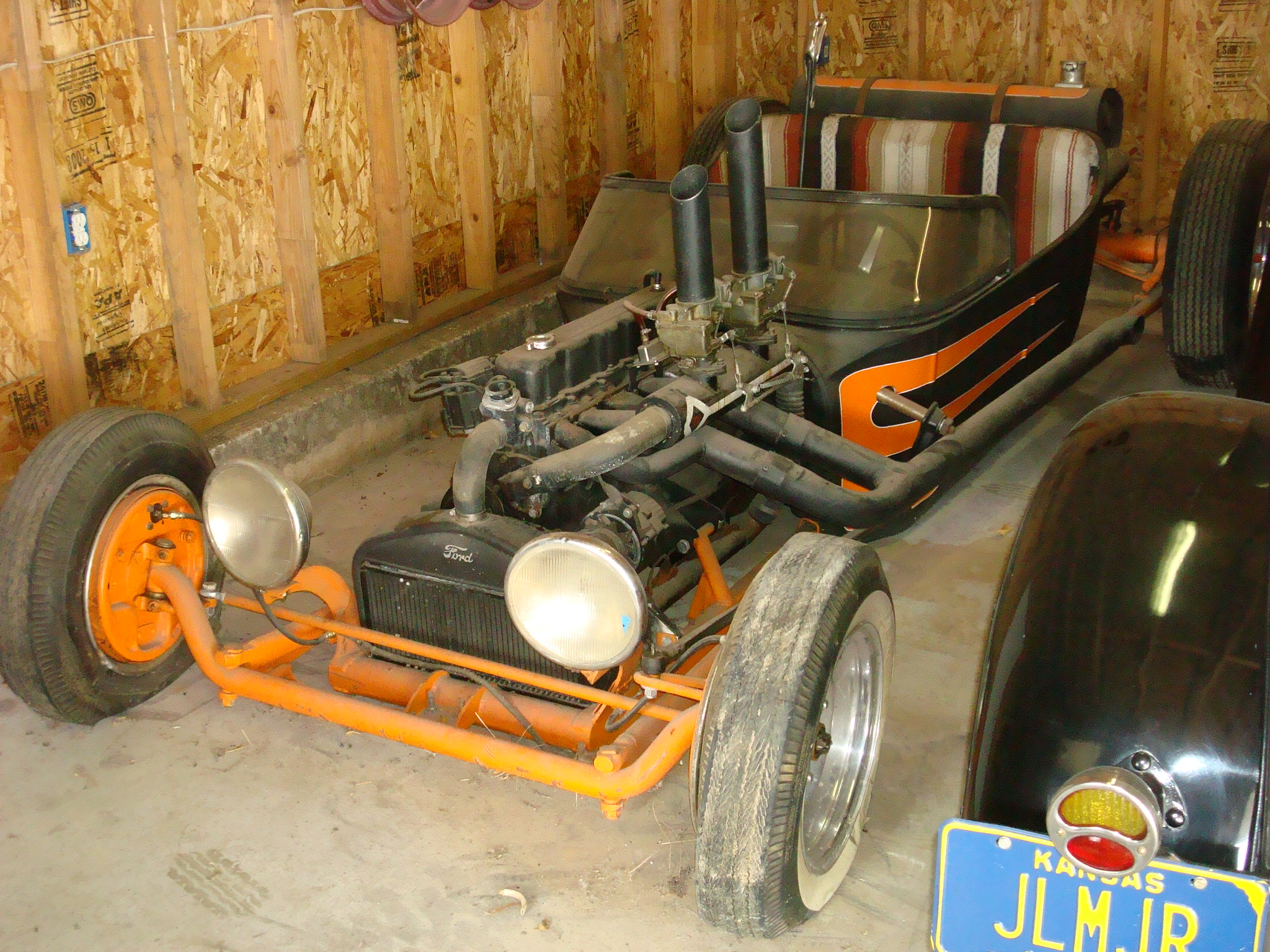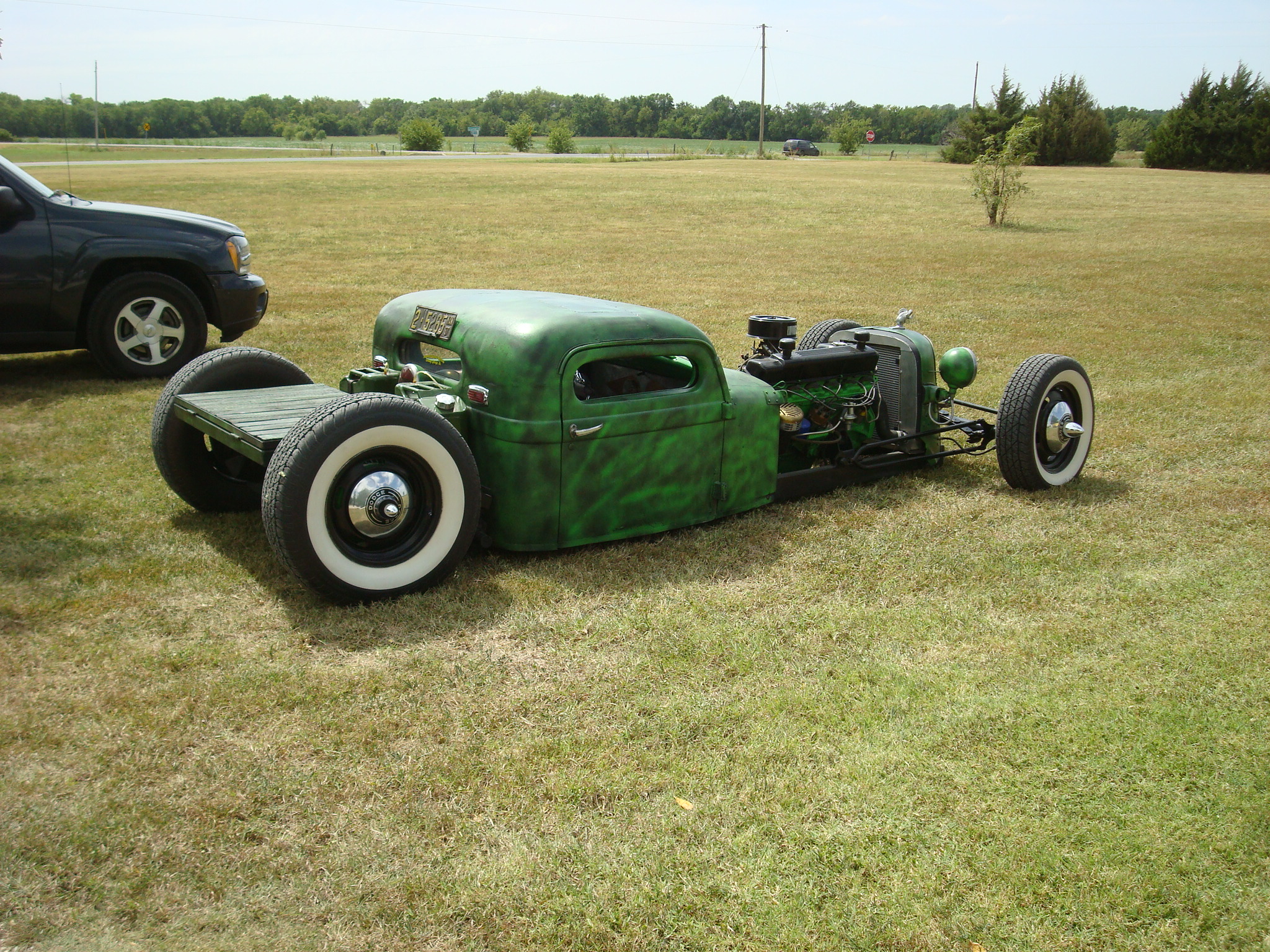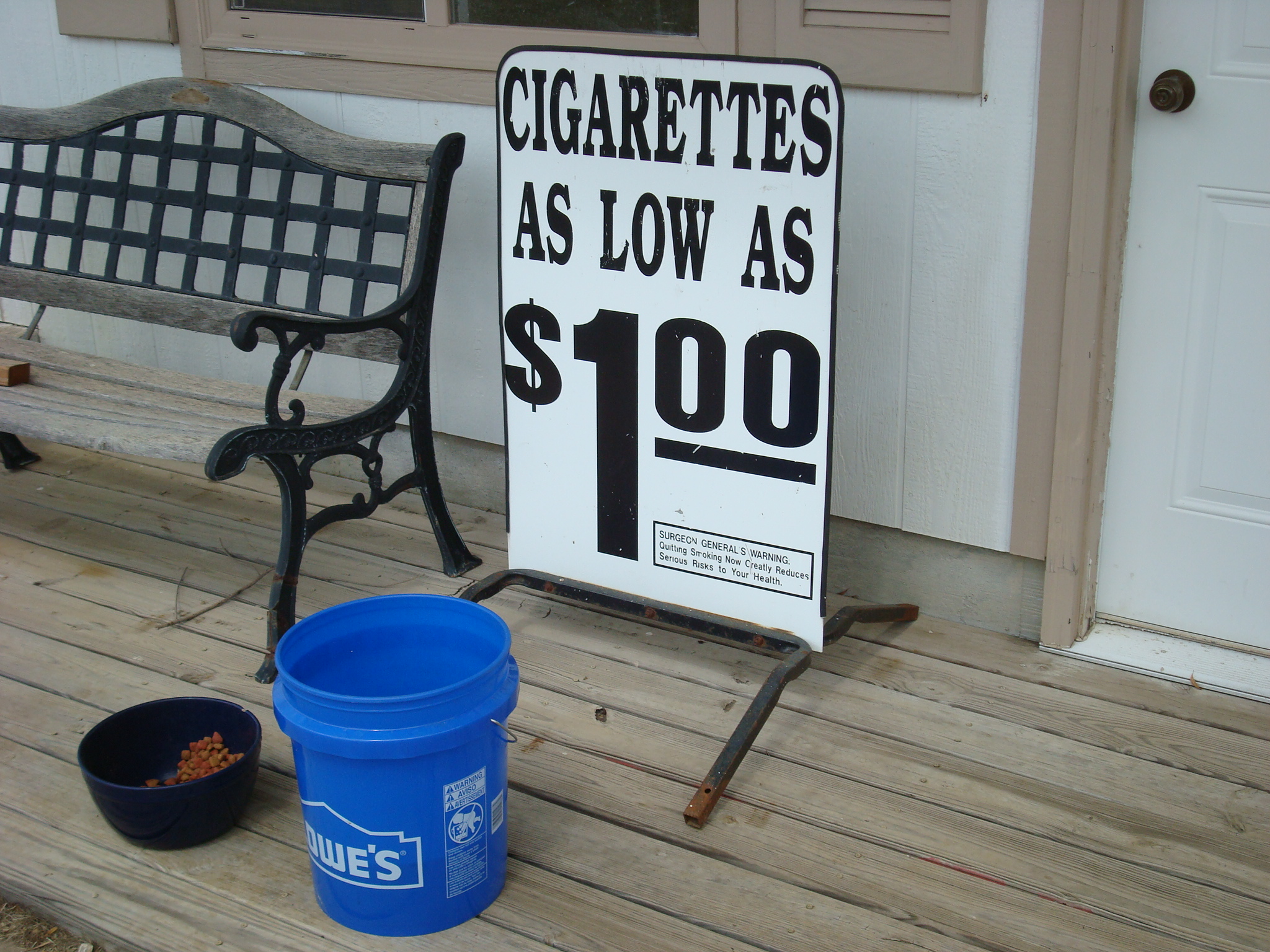 That last one is for you smokers.
My next stop was Joe Robinson's place. He raises Buffalo and has a great place, take a look.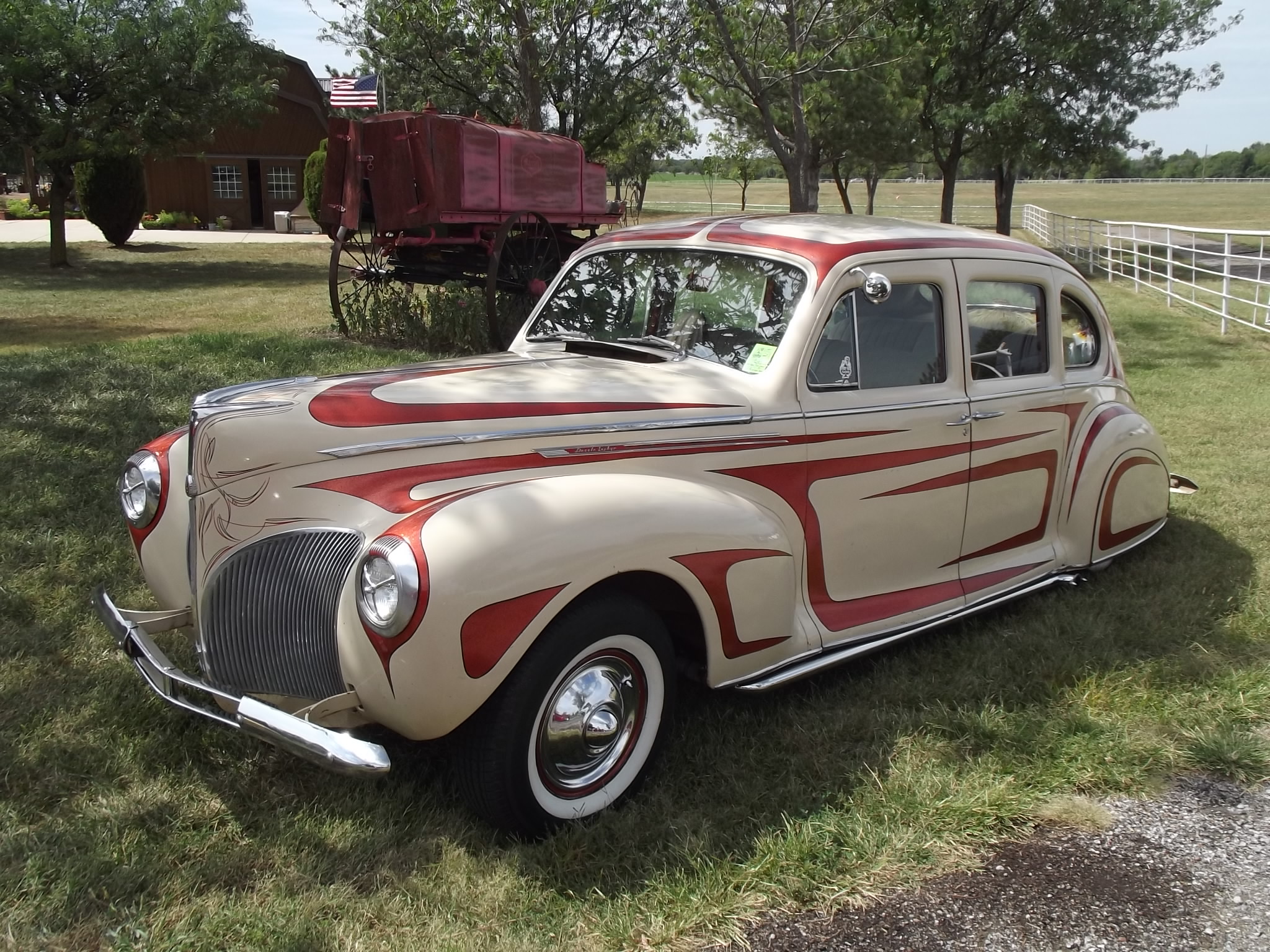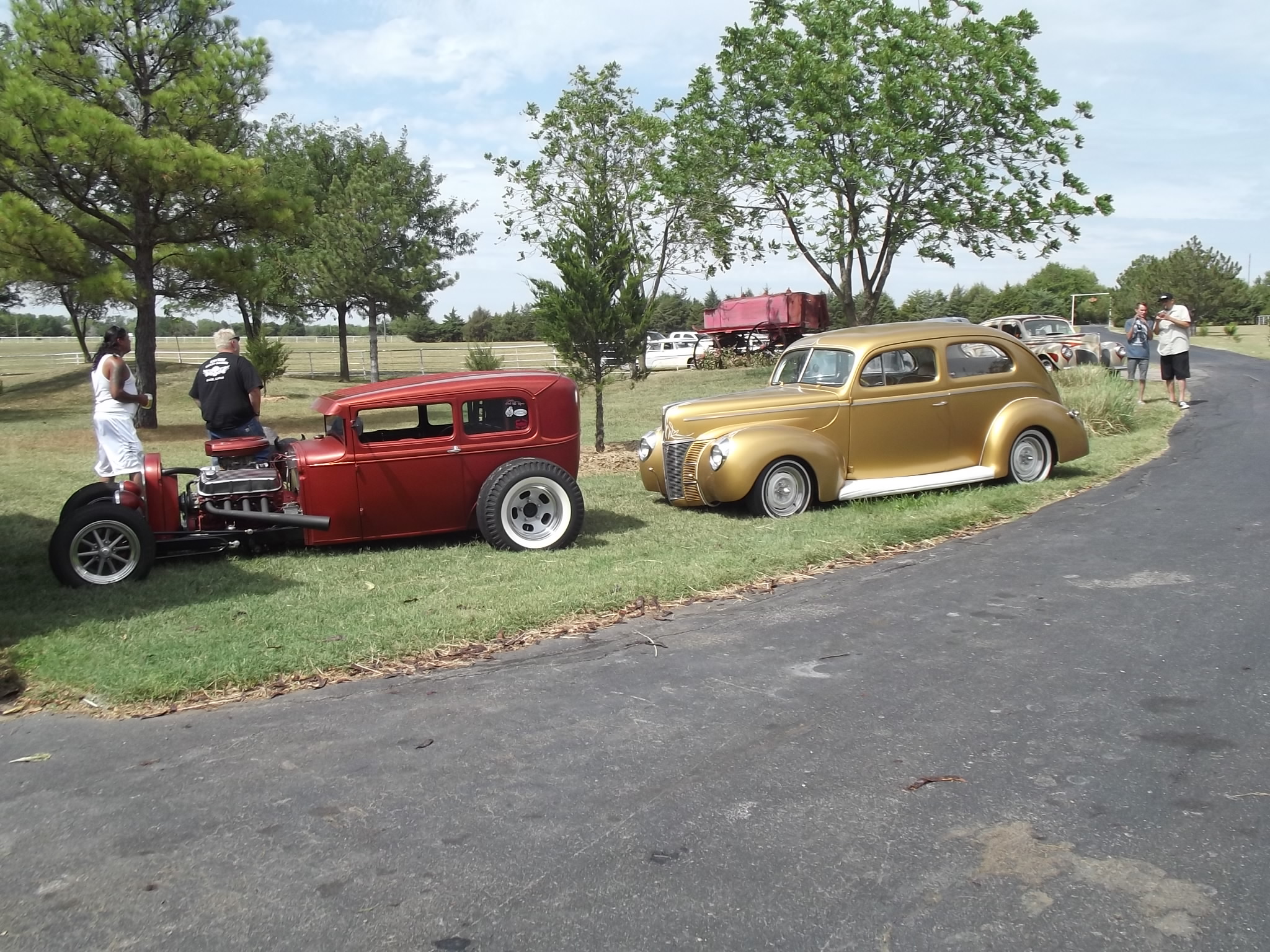 Just a few of the cars I liked there.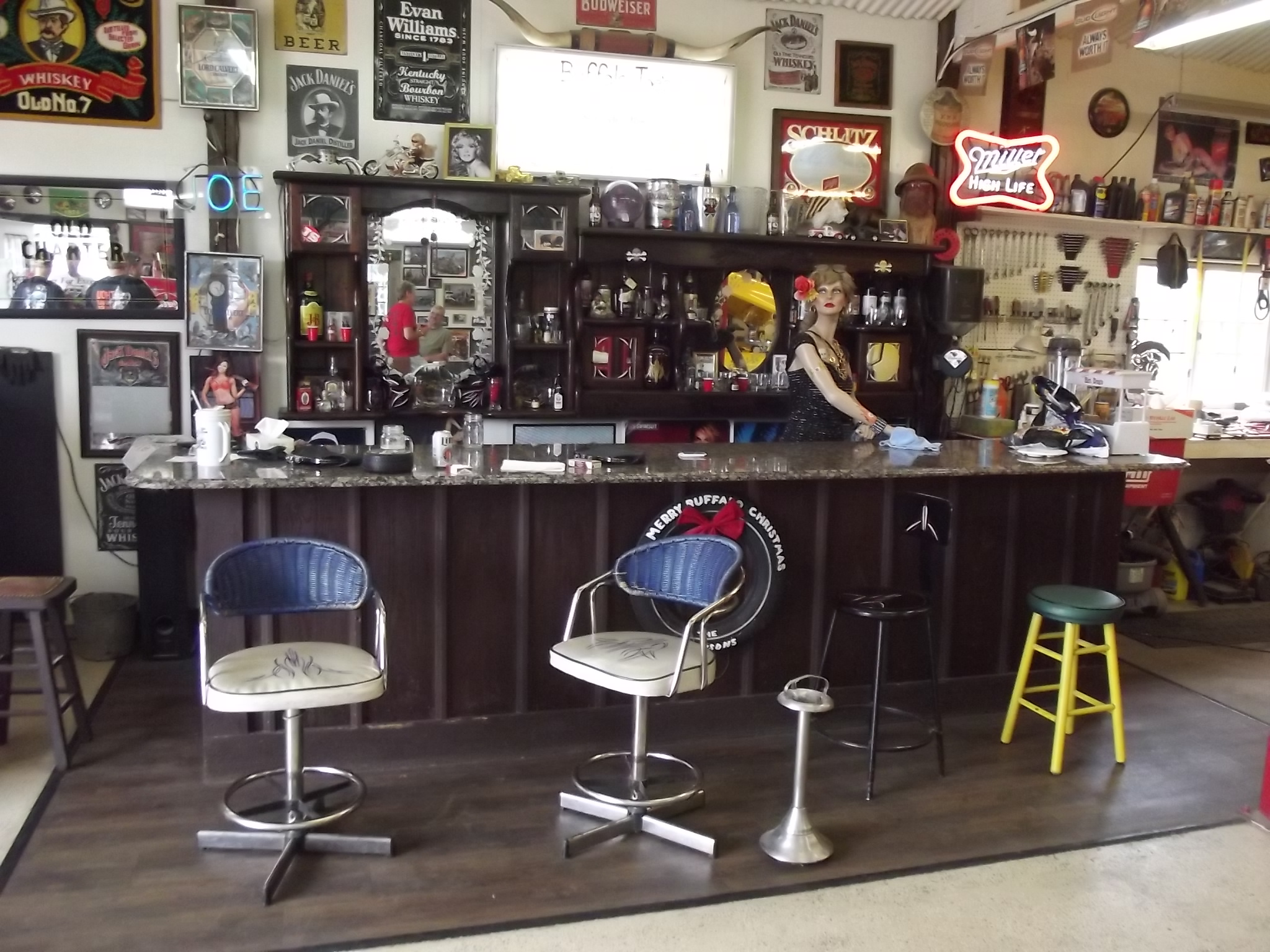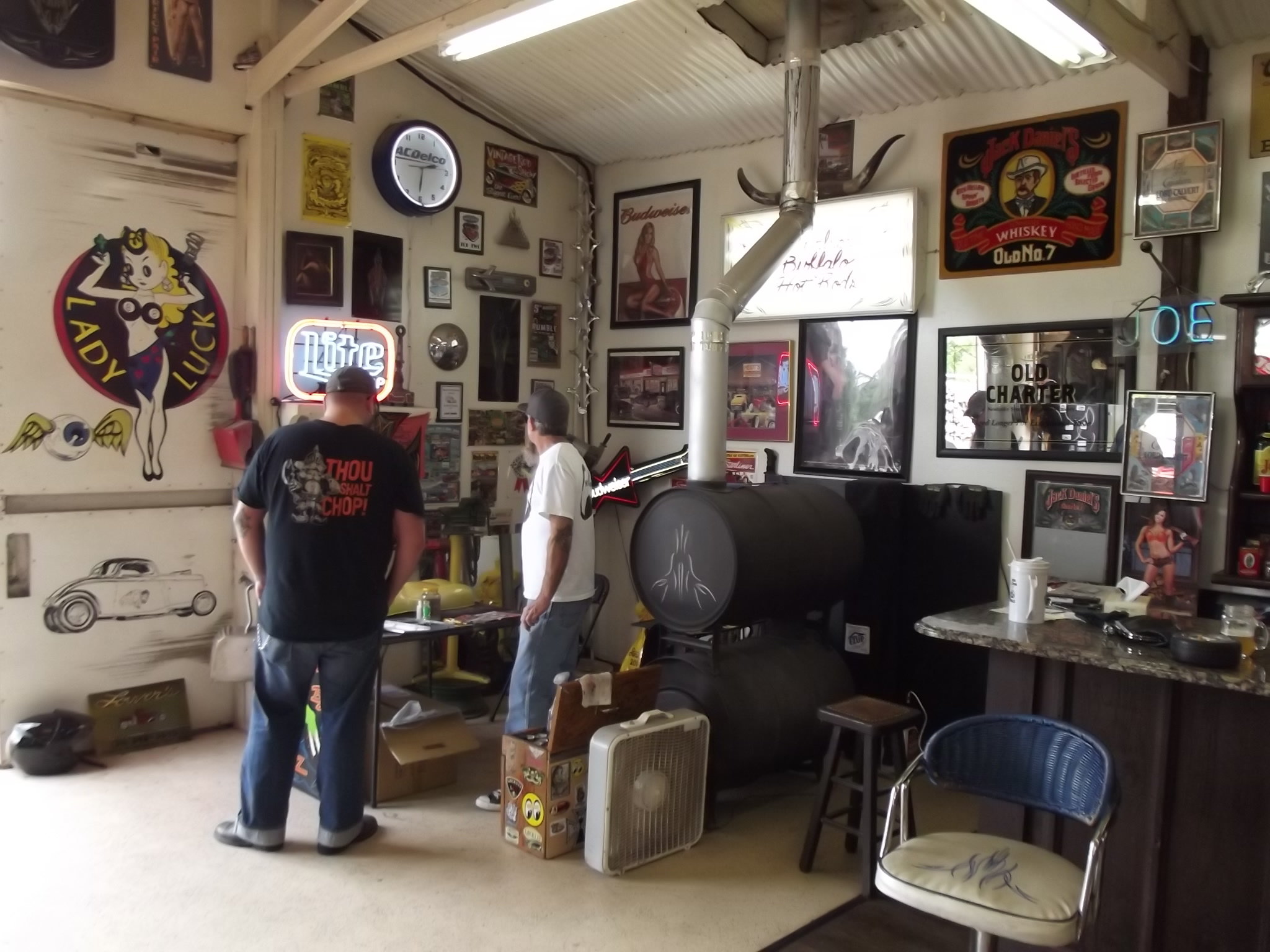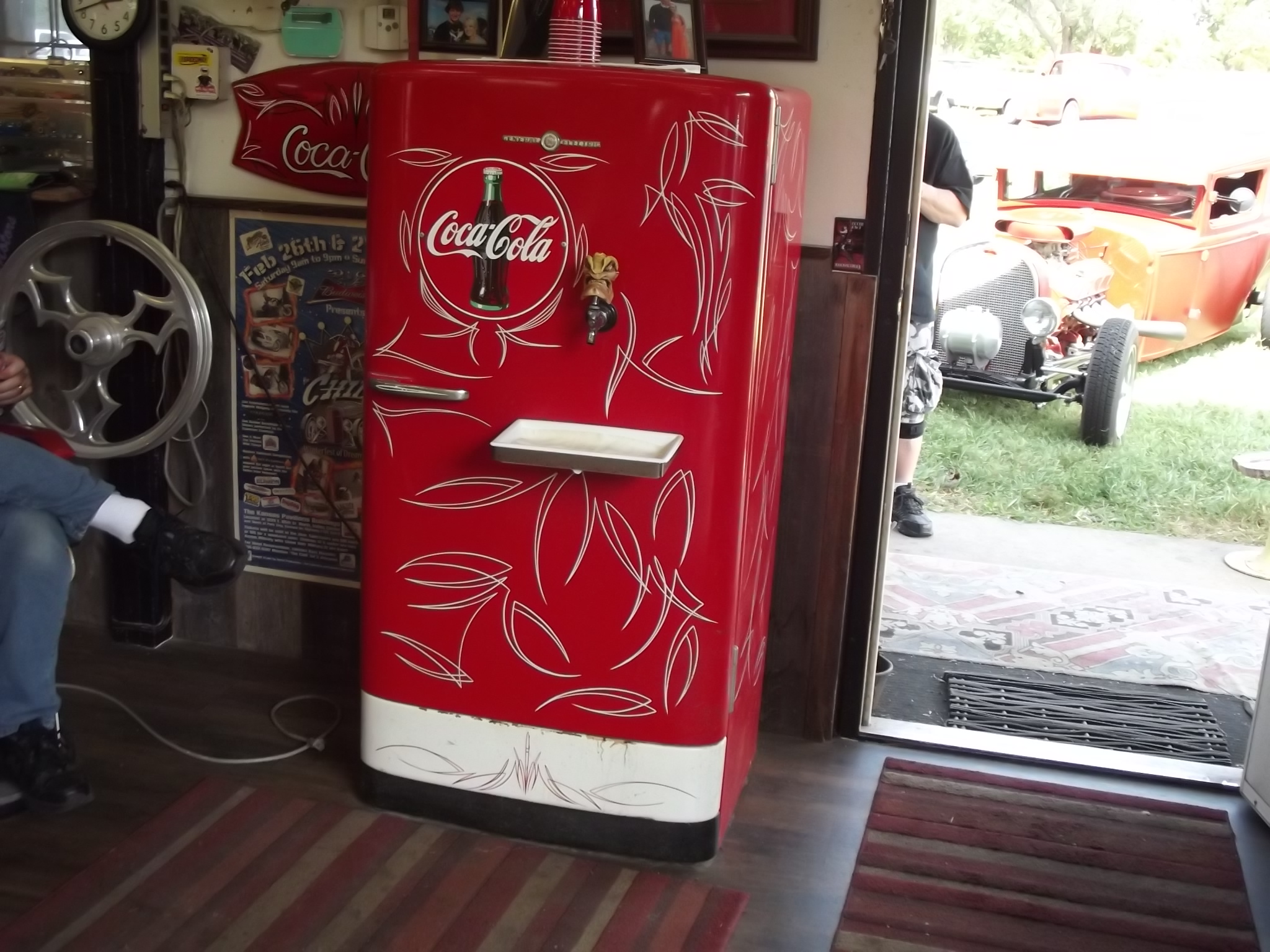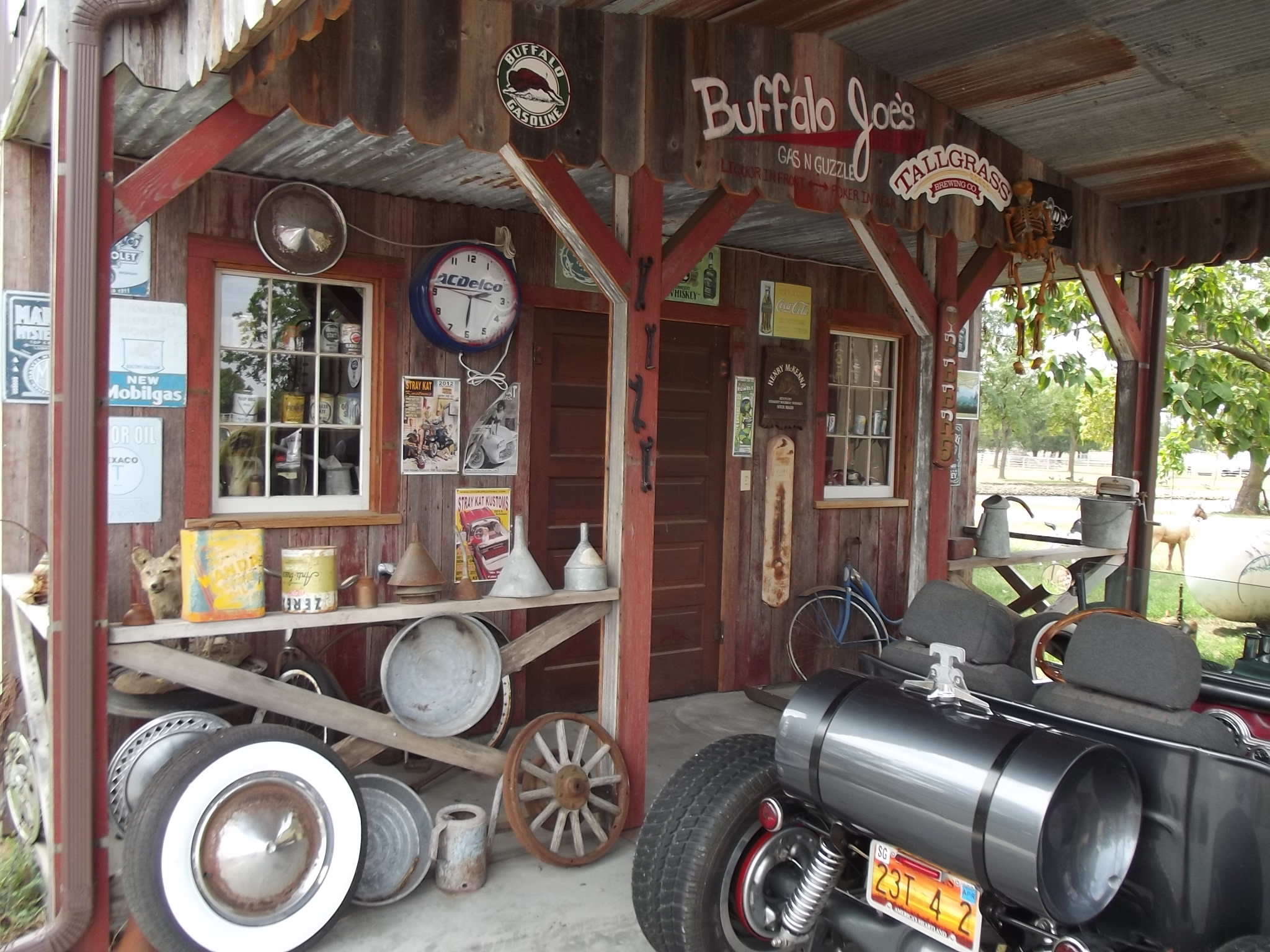 The first 3 pictures are in one building, he recently built a small shed next to that building.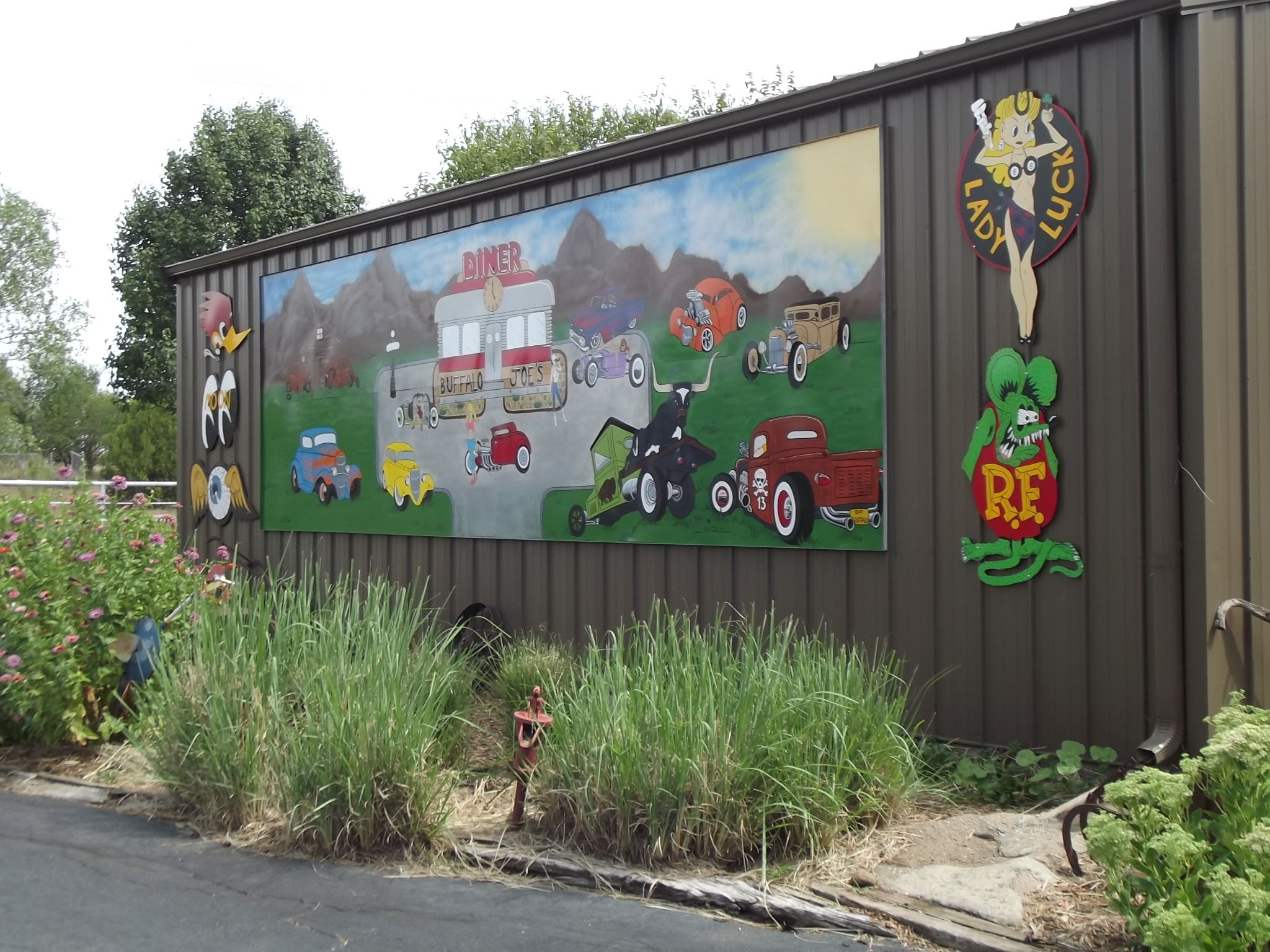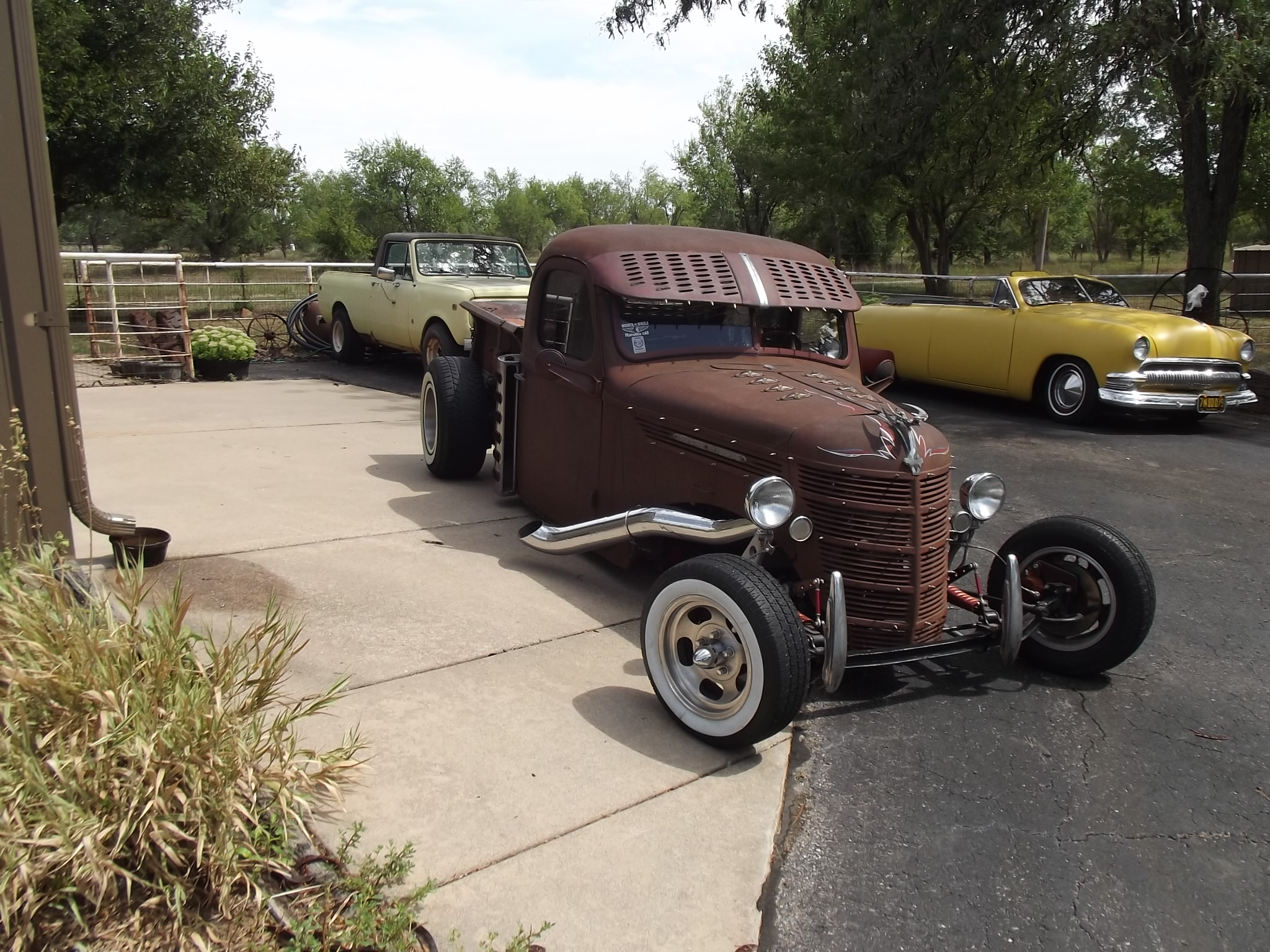 There were more cars and stuff at Joe Robinson's, even some beer but on I went.
Ok, Alternative Chrome Creations, at 8900 S. Broadway, Wichita, Ks. They chrome in every color under the rainbow: pot metal, fiberglass, metals, wood, rocks, bones, ceramics and ect. Some of us would say this new fangled way is no good but you ought to see it before you say no.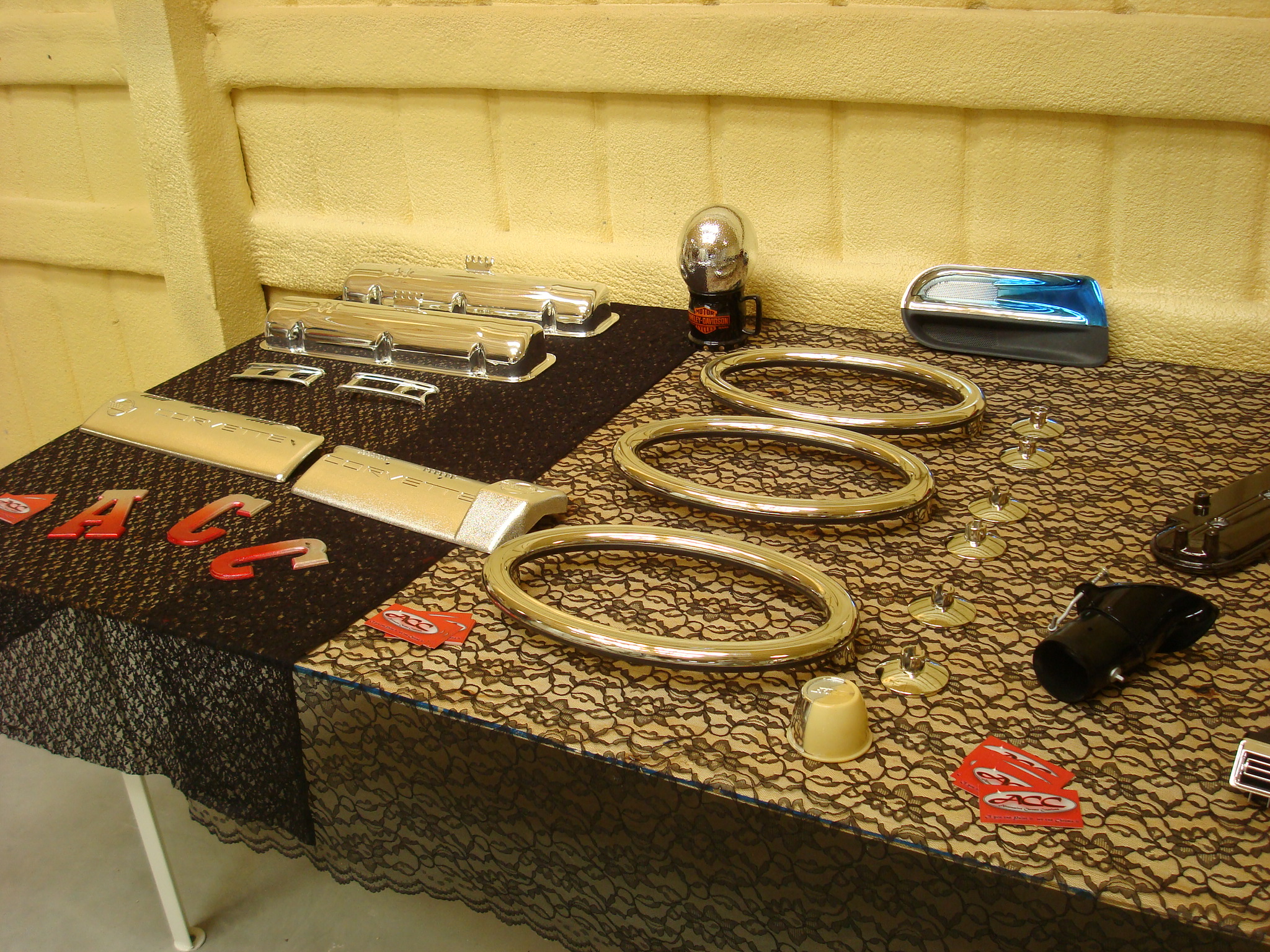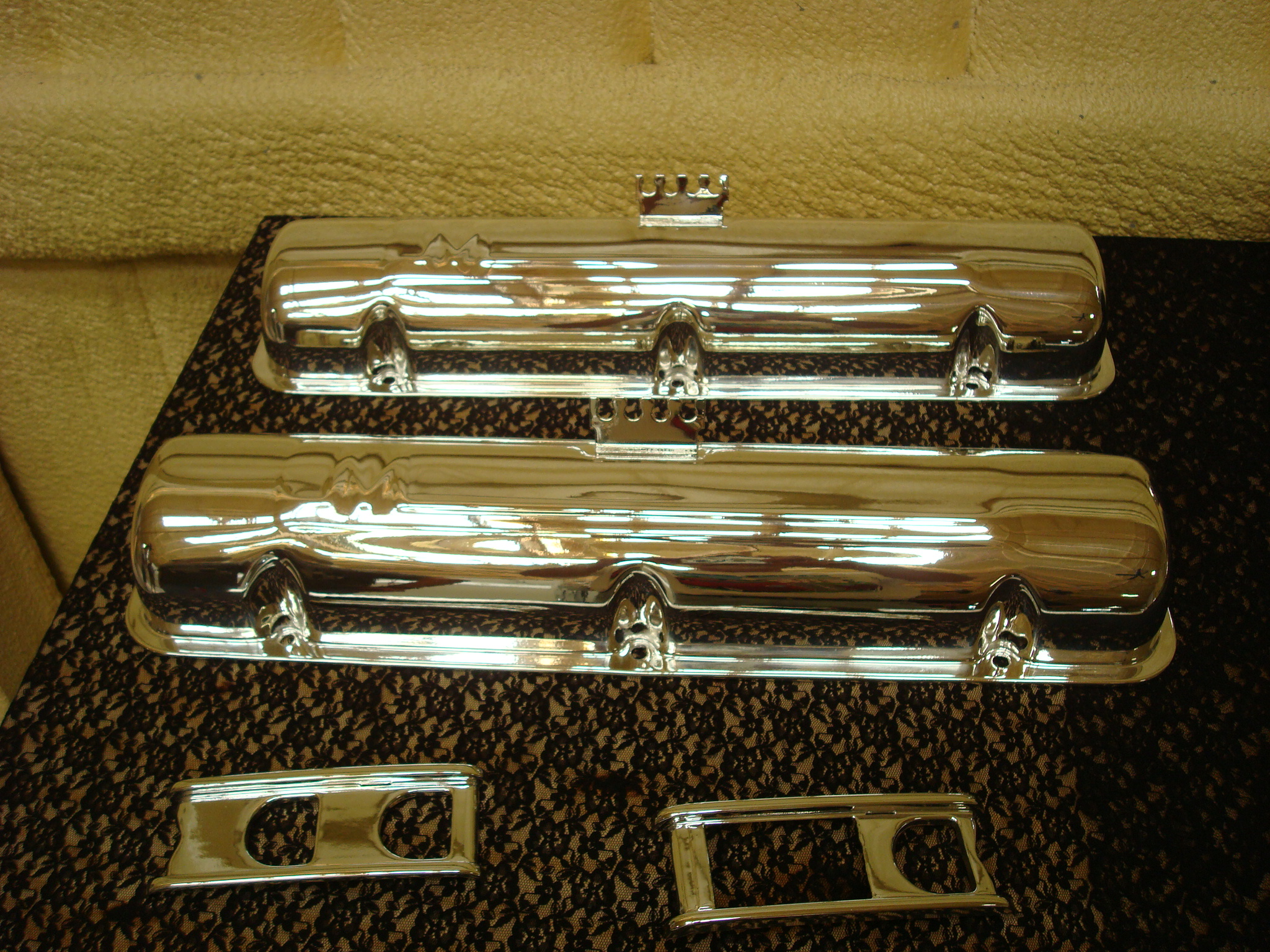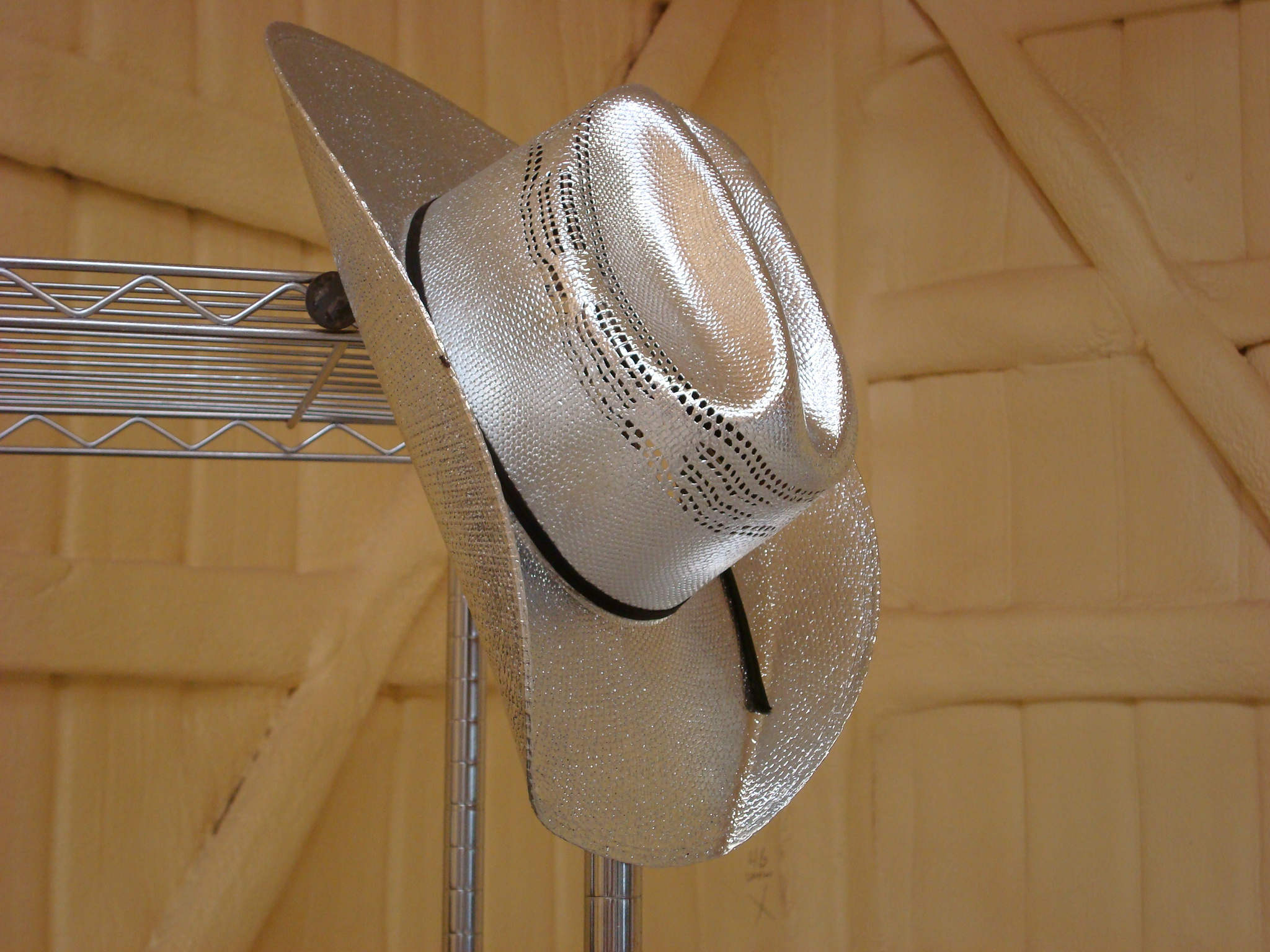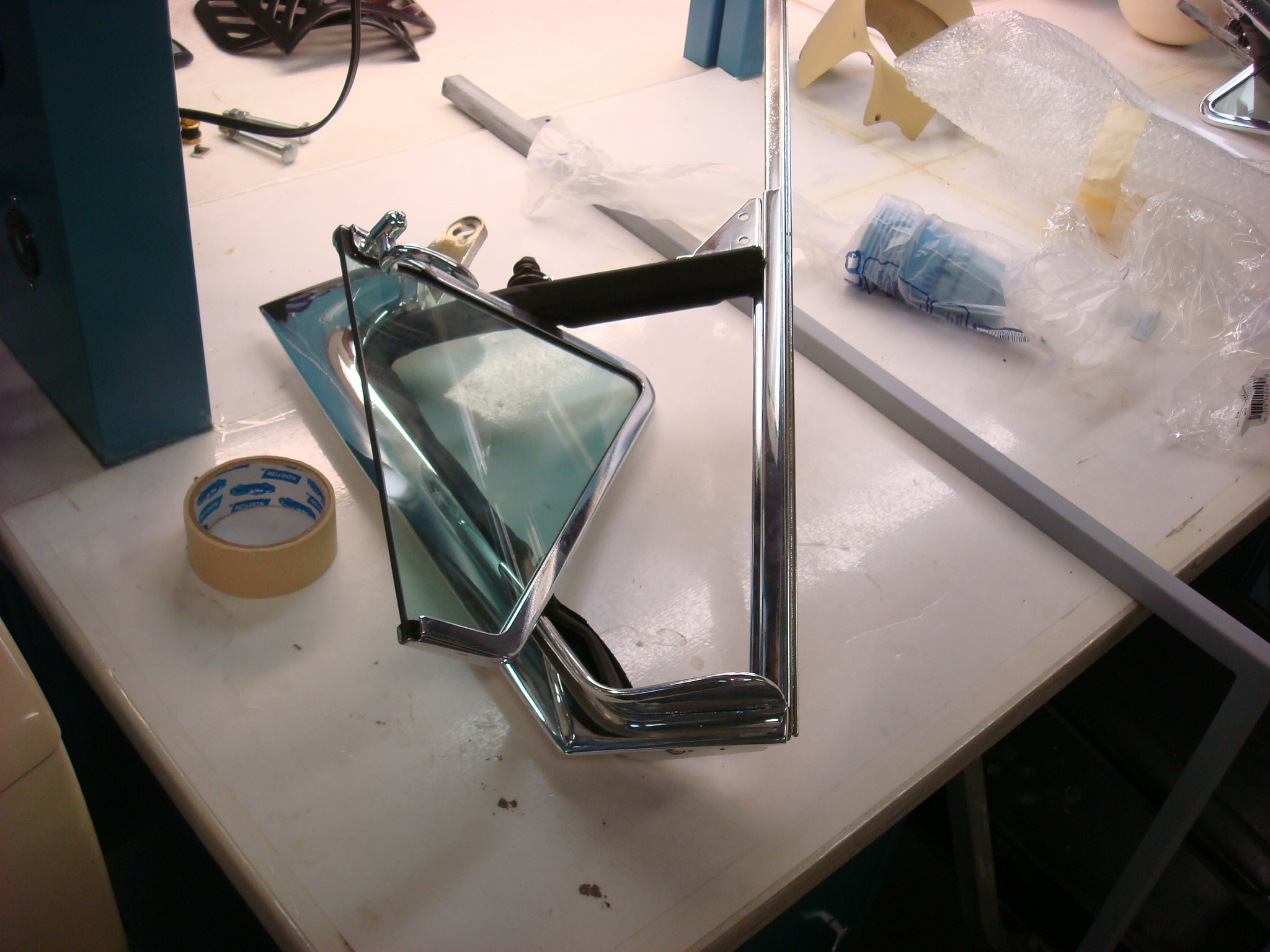 Try putting your hat in a boiling pot of chemicals, I bet it does not come out looking like this one. How many of you have had to weld a vent window frame and then send it to who knows where to get chromed. I have had some of this done on the plastic chrome in my 66 Mercury (survivor) in Dallas and this place does a much better job. They have some serious equipment. End of commmercial, they ain't paying me anyway! Call them at 316-680-1209.
Next, I drove on to Roger Linn's. This man has some amazin stuff. Take a look!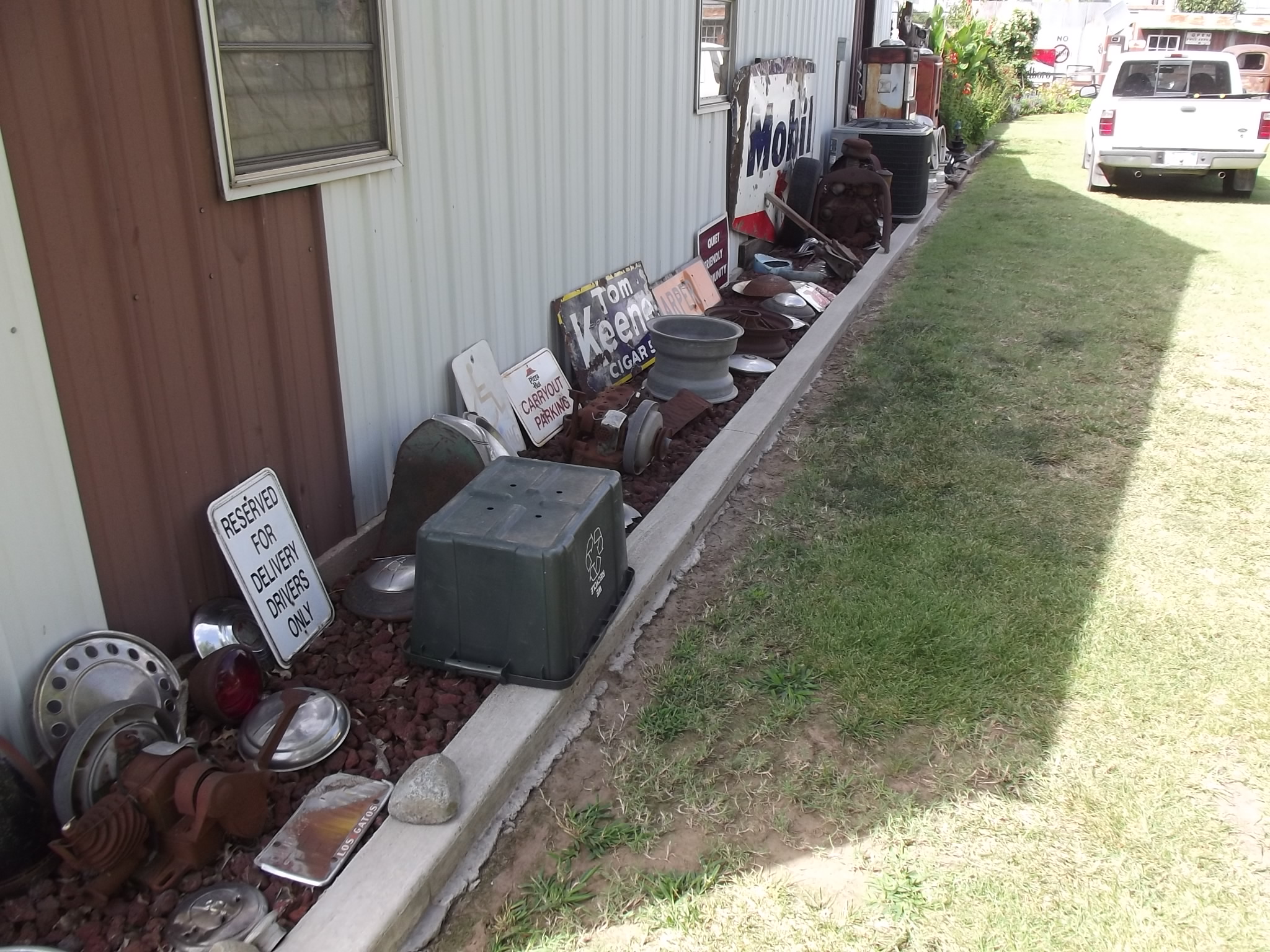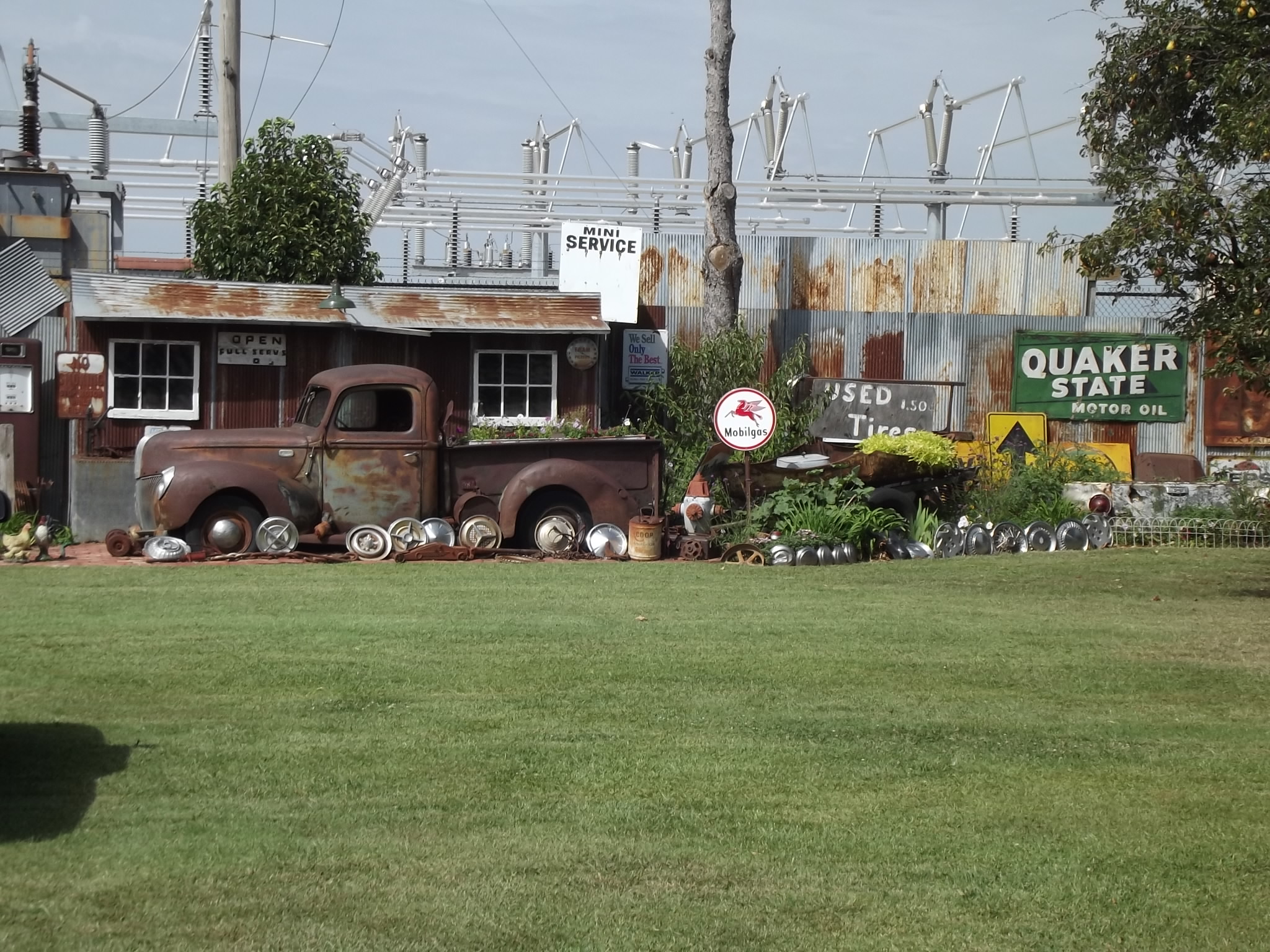 Roger does know how to decorate a yard. Next some visitors then into Roger's garage.

The day was done for me, on to the Motel and supper.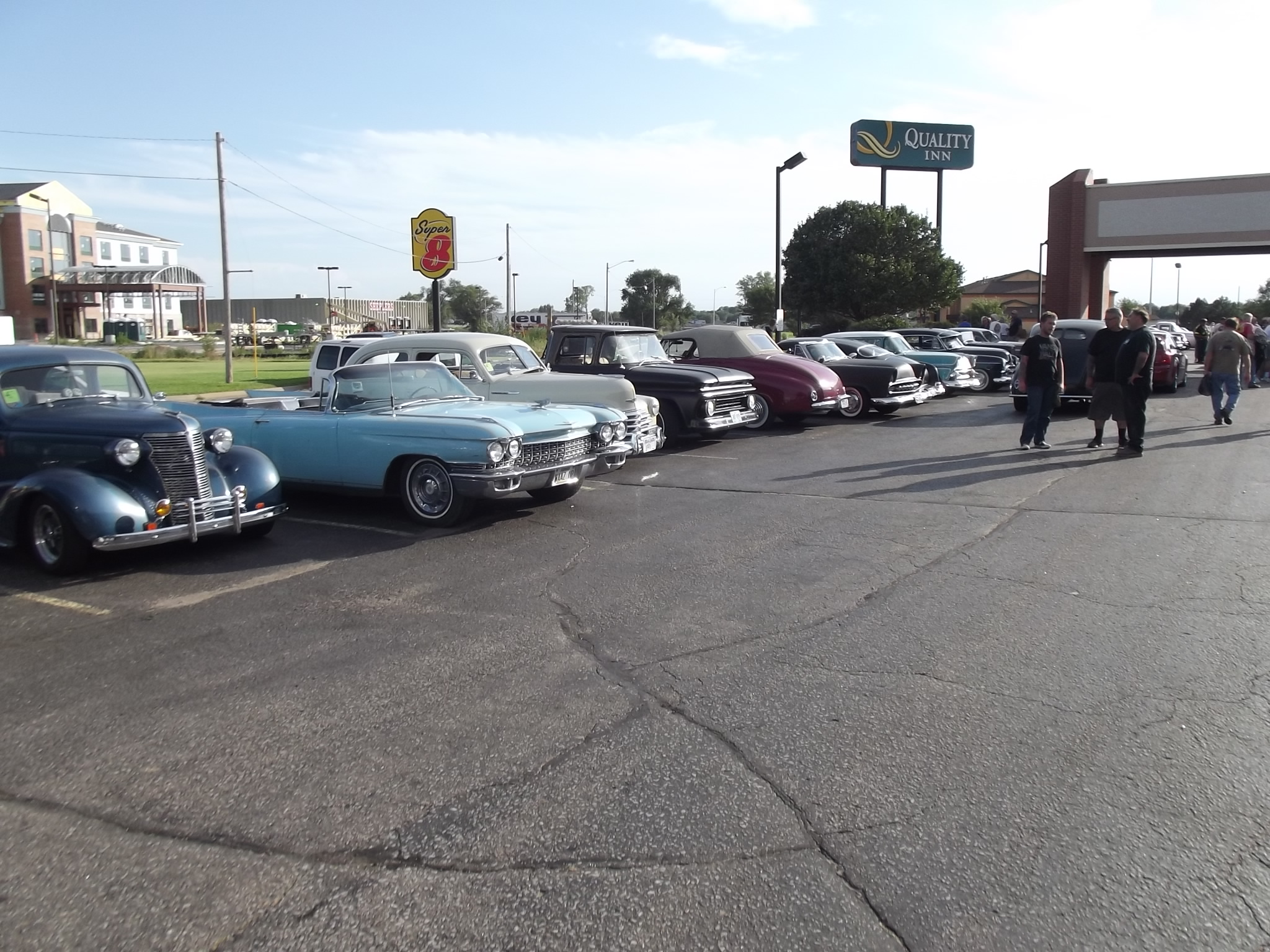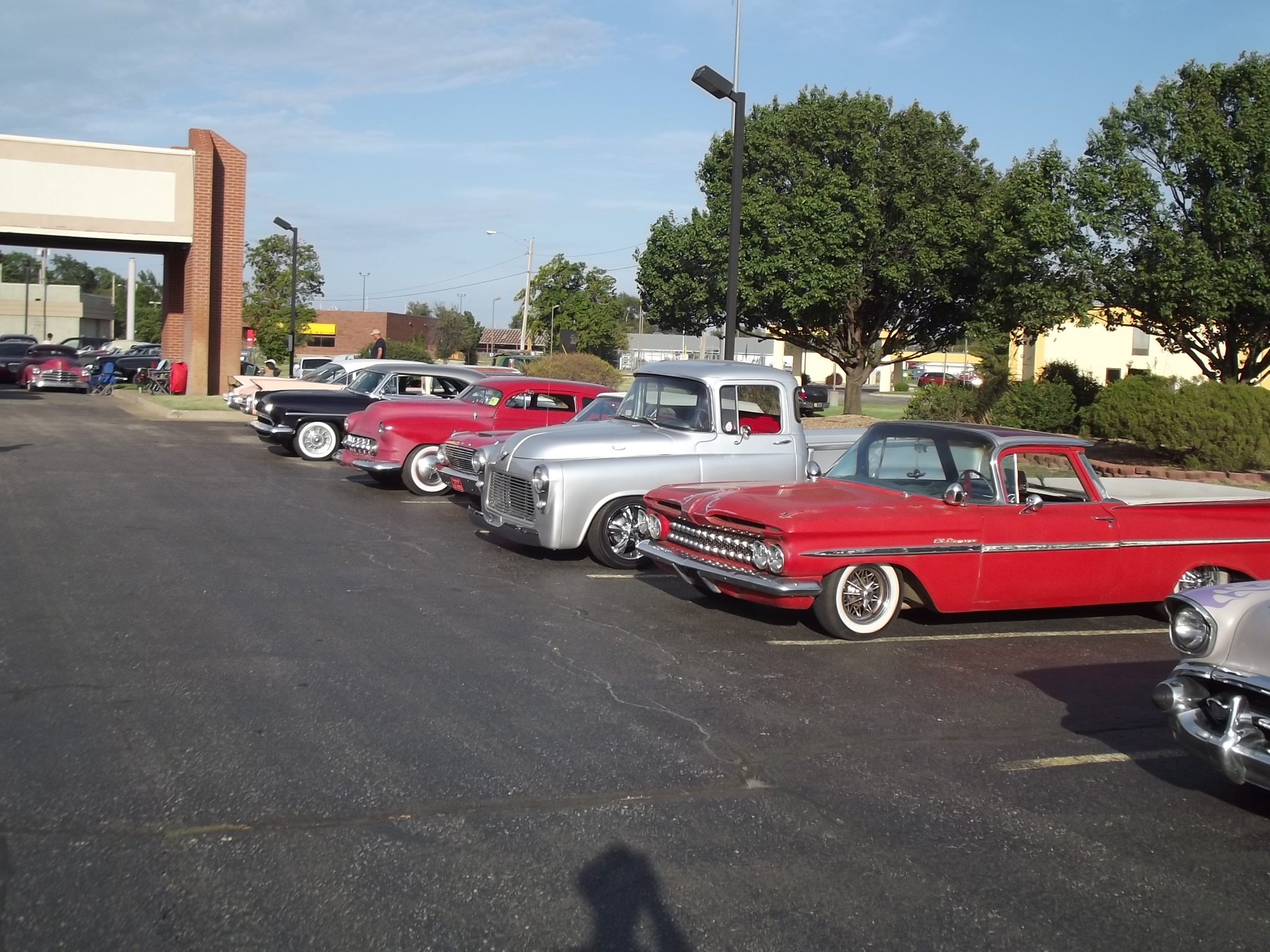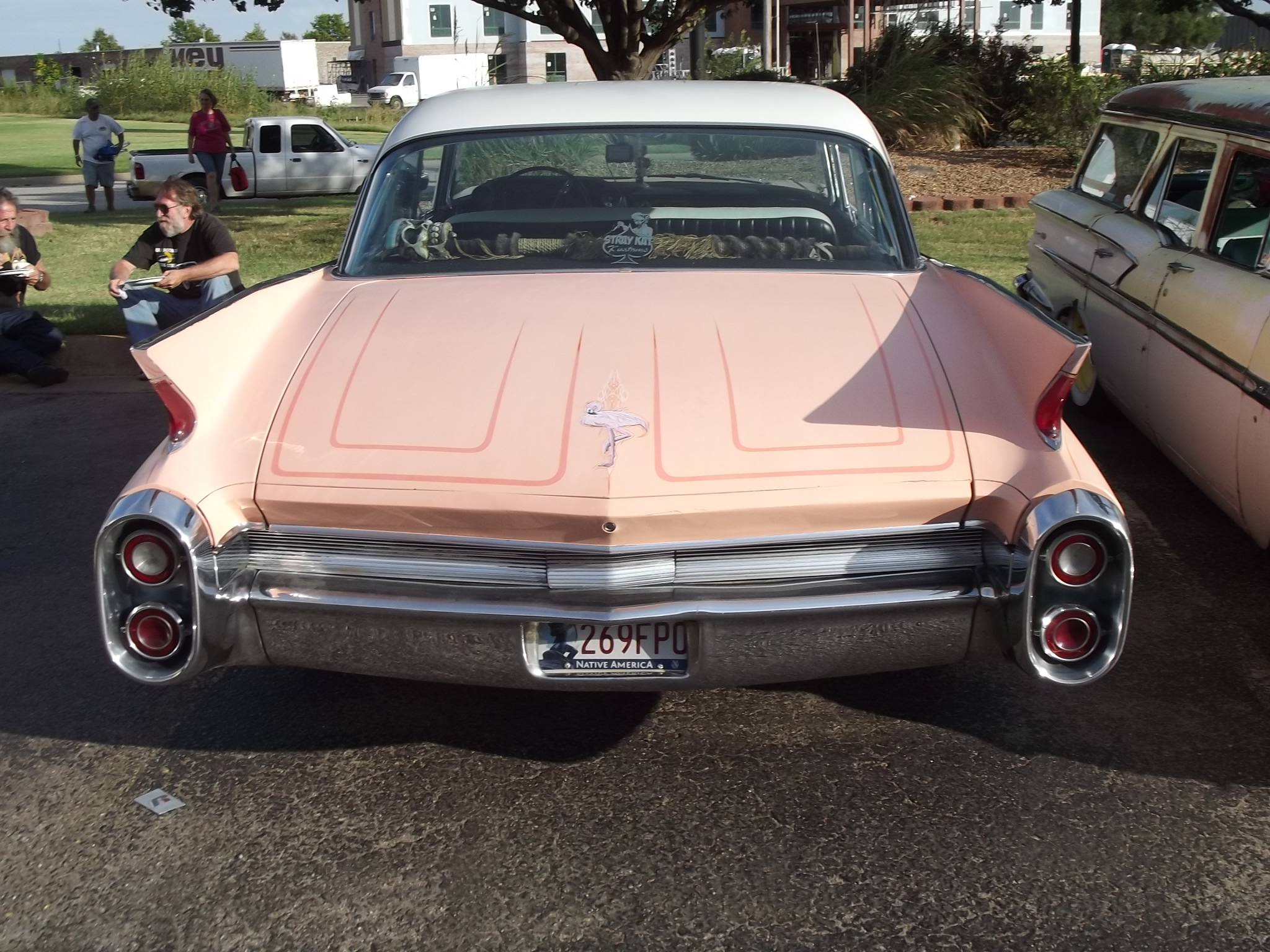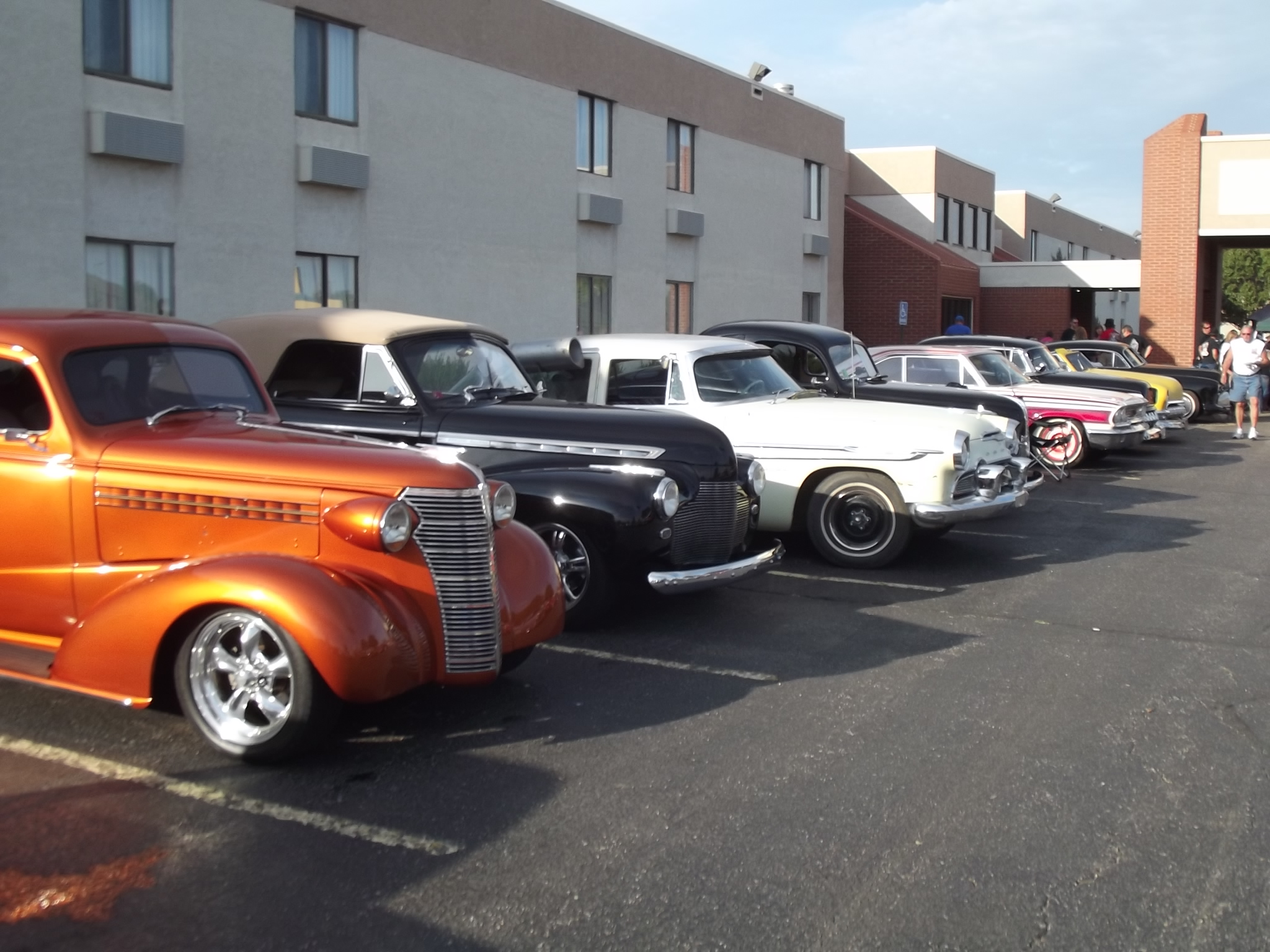 Could not resist a few pictures at the motel. Recognize anybody????
Yes I know I went for the parking under the Airplanes and that is next, but can you tell I had a good time on Friday? ☺☻♥♦♣♠♂♀ Here comes Satruday at the Starliner Show!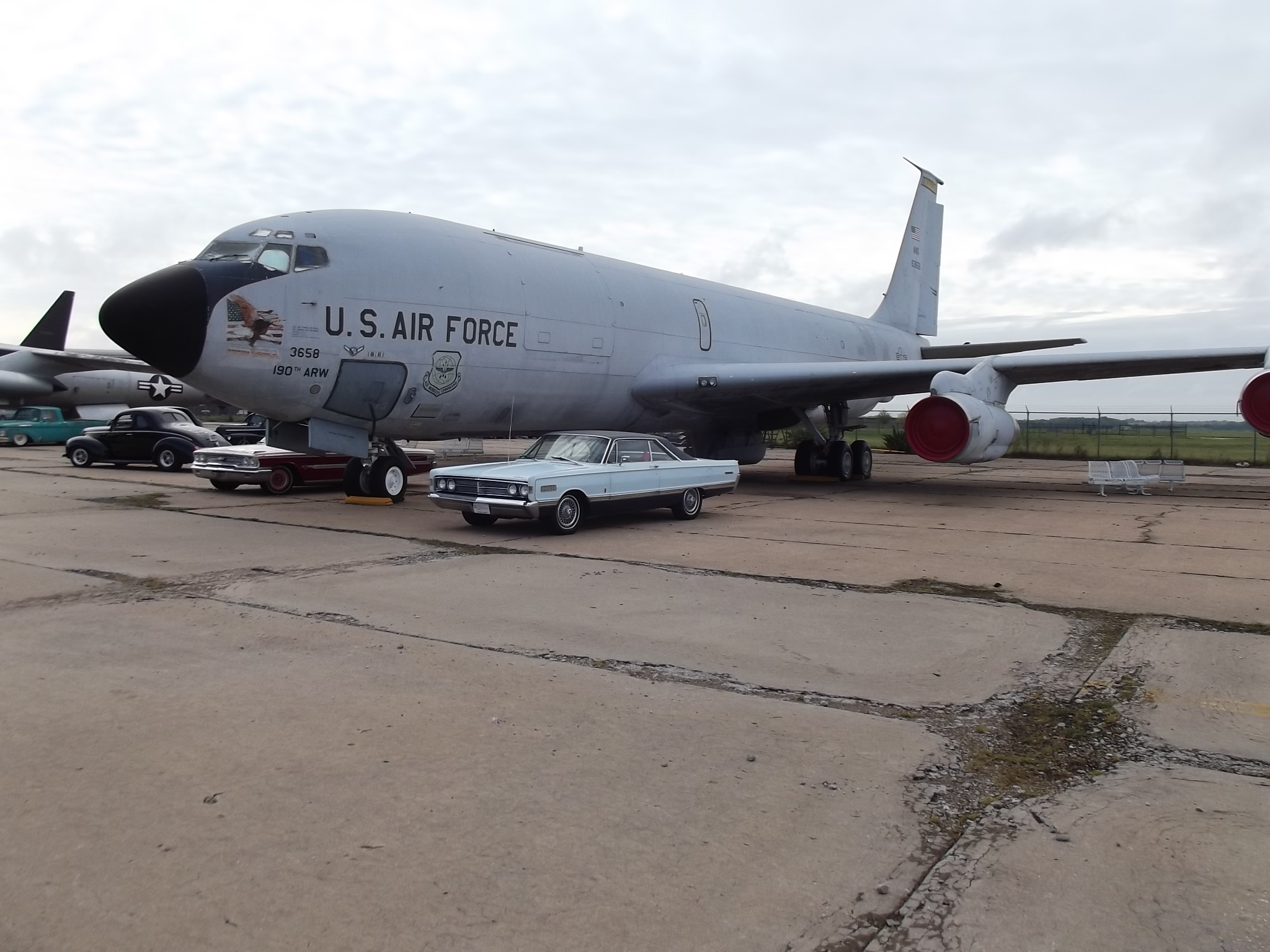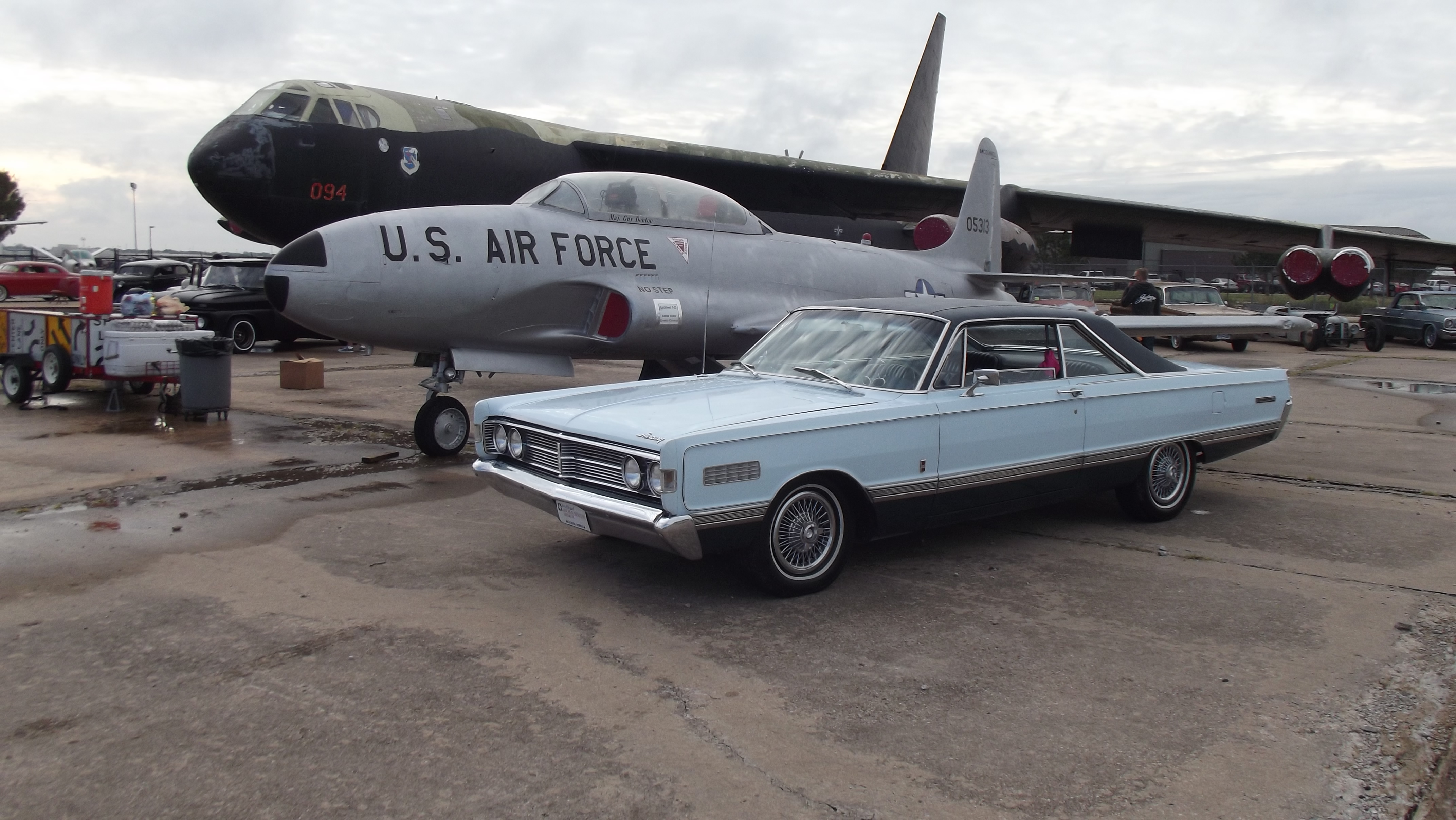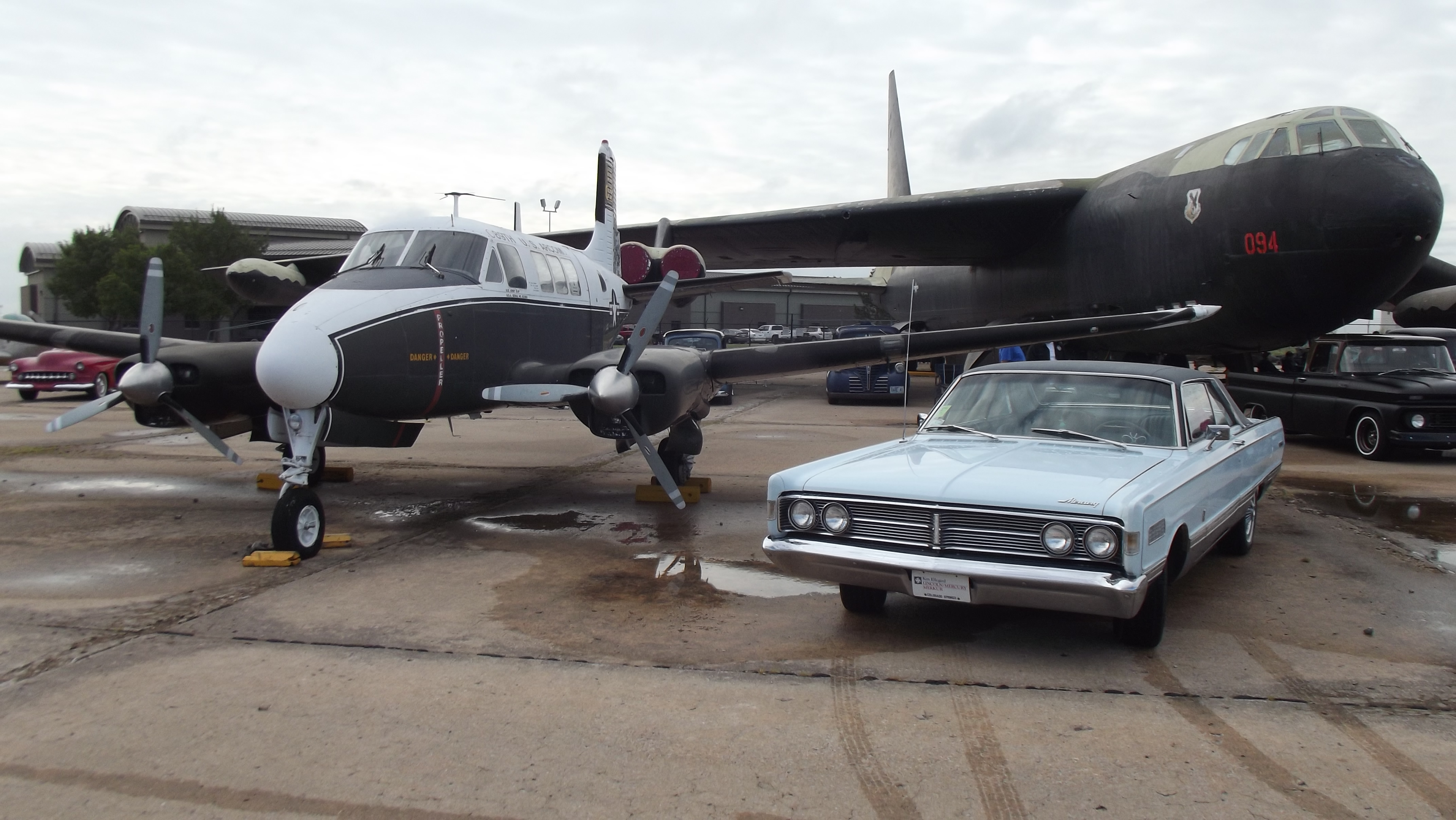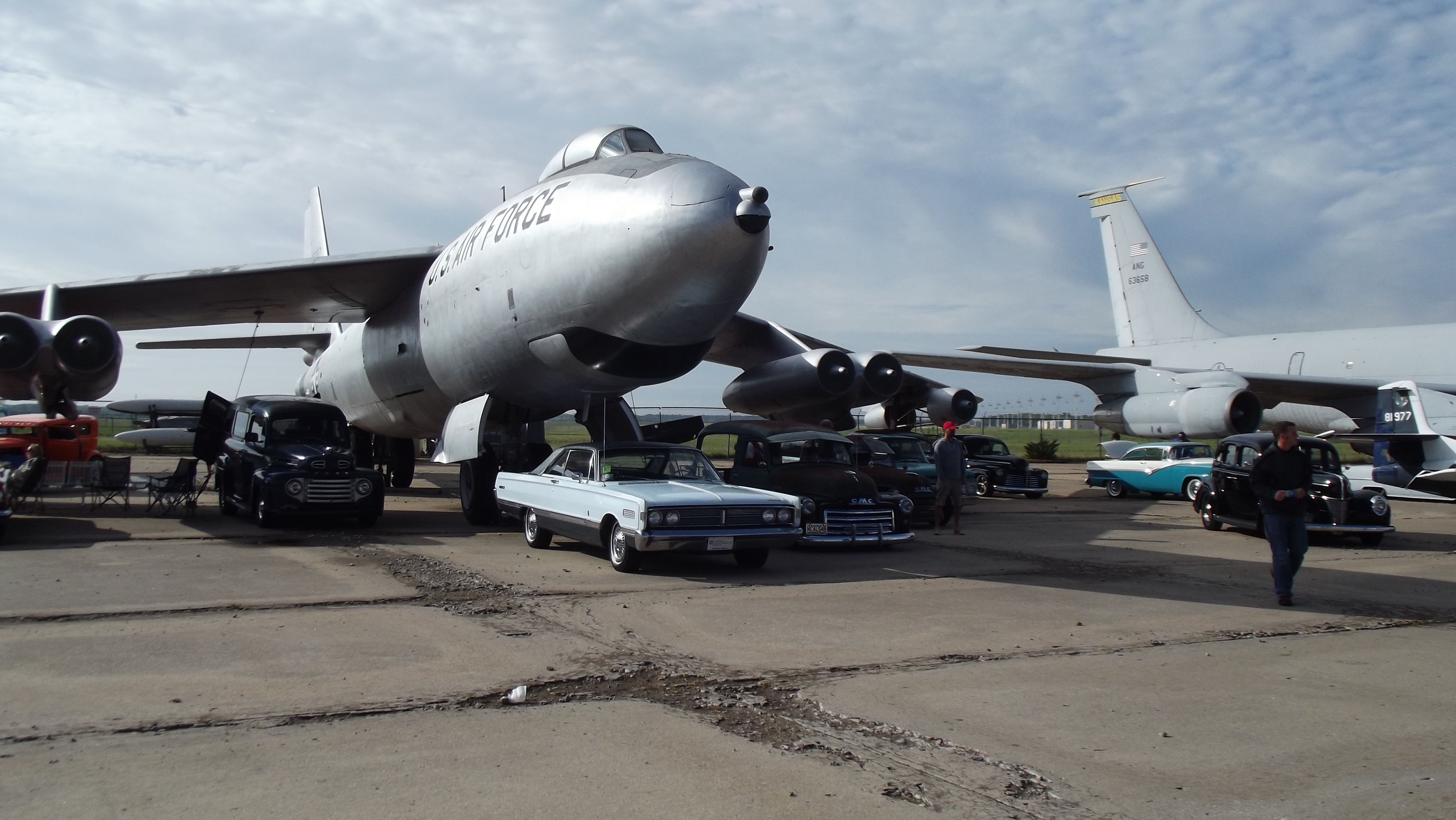 Ok, Ok there were more cars there than my Mercury. I got there early, sure is cool though.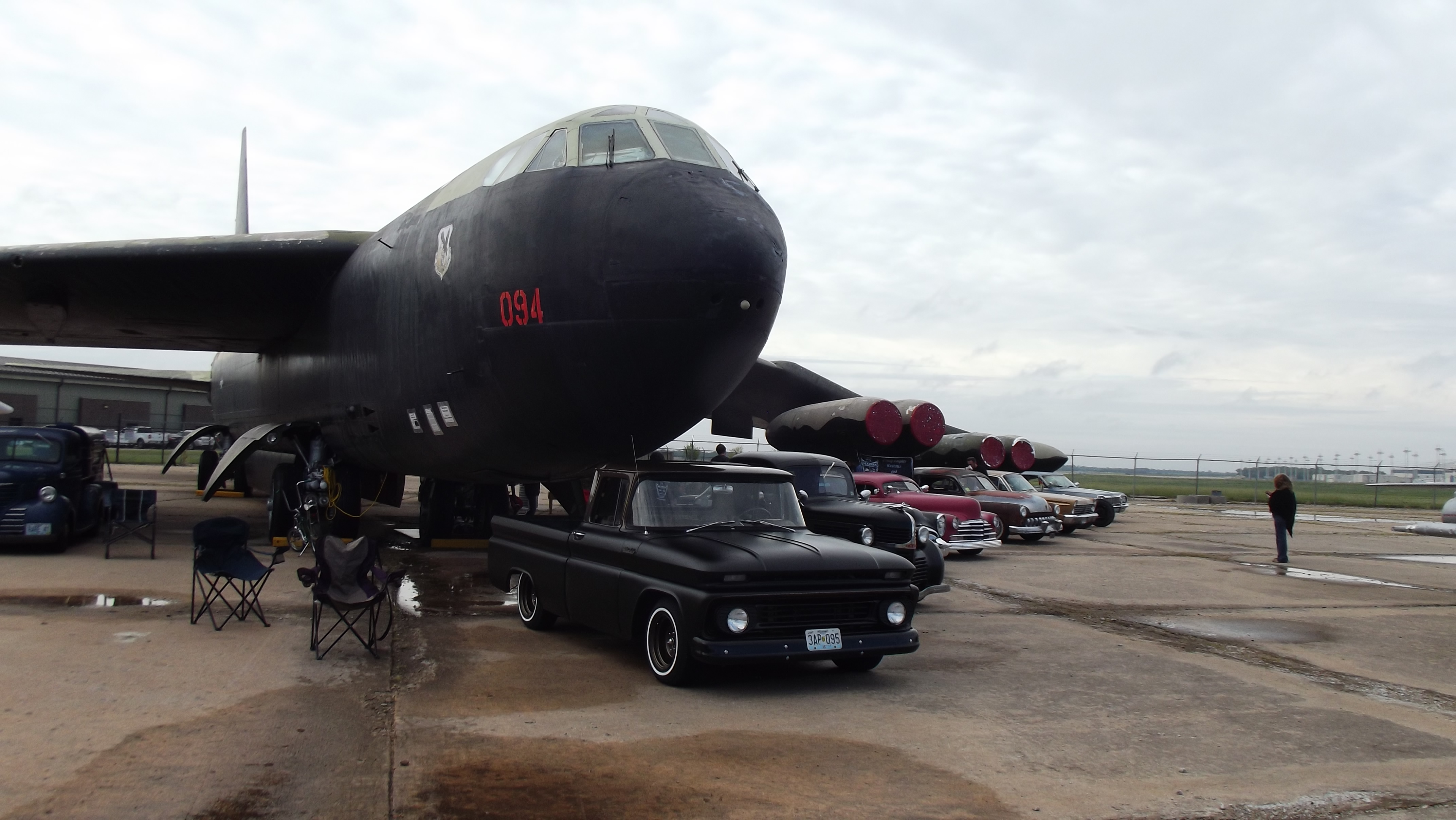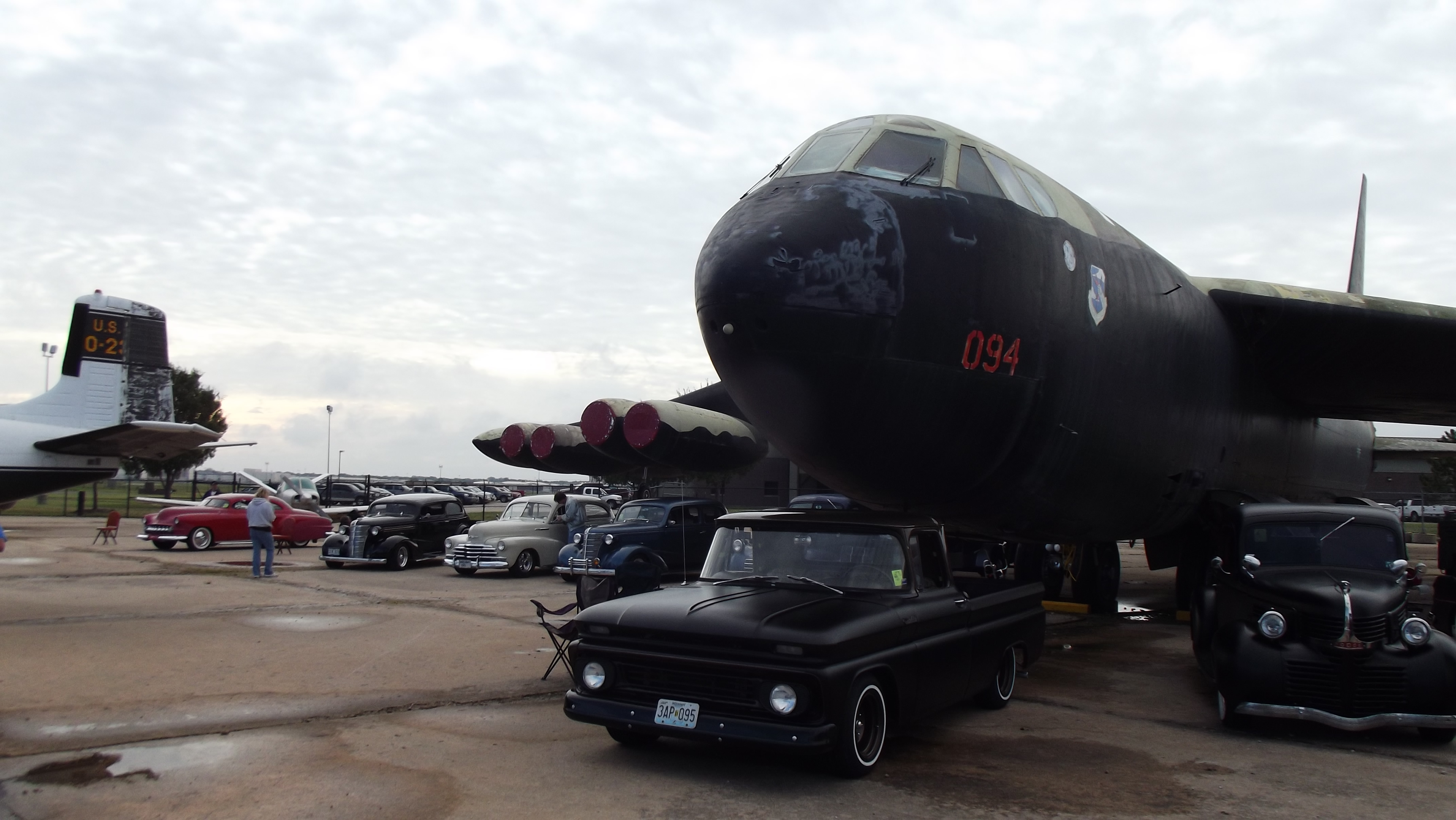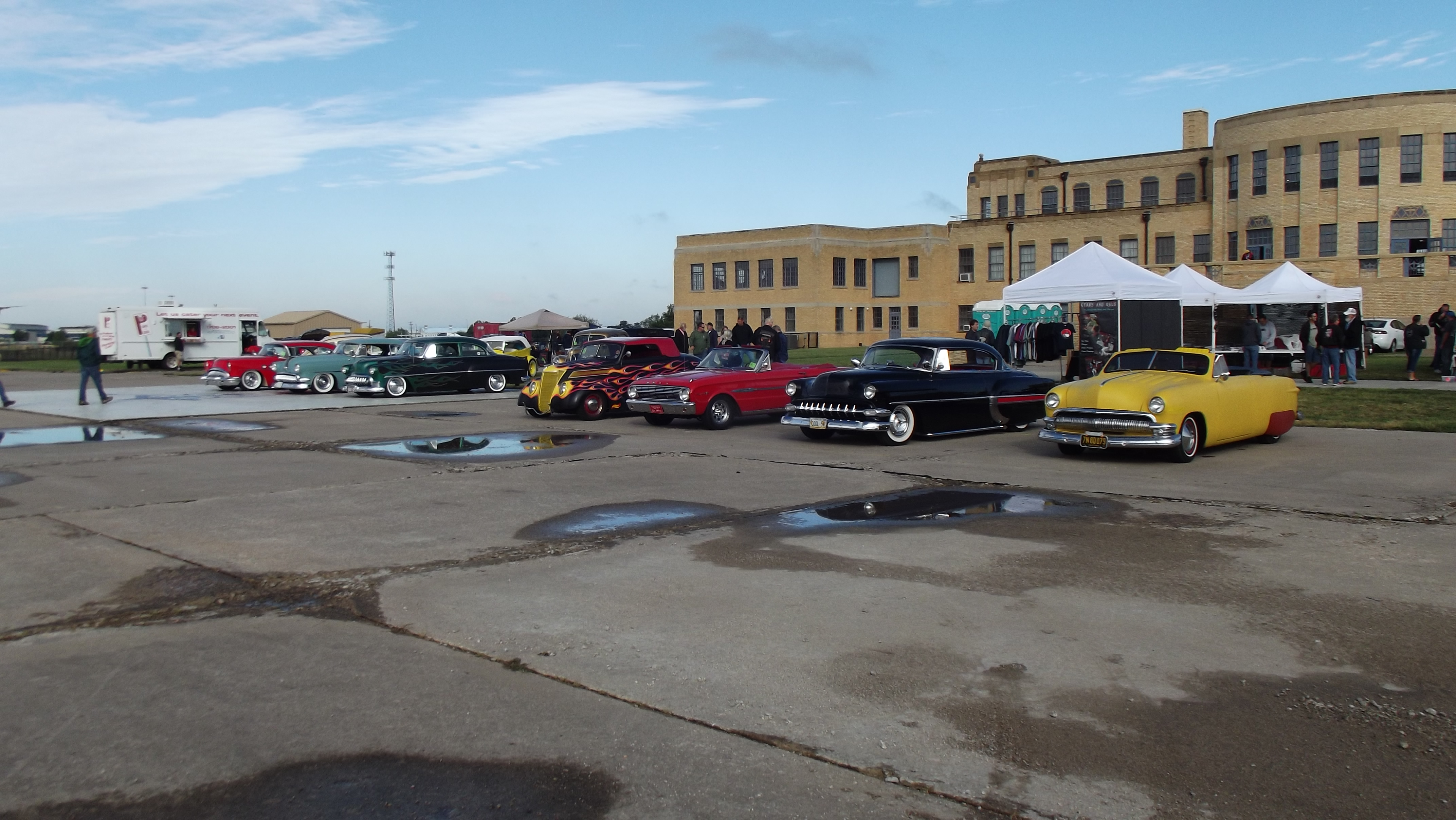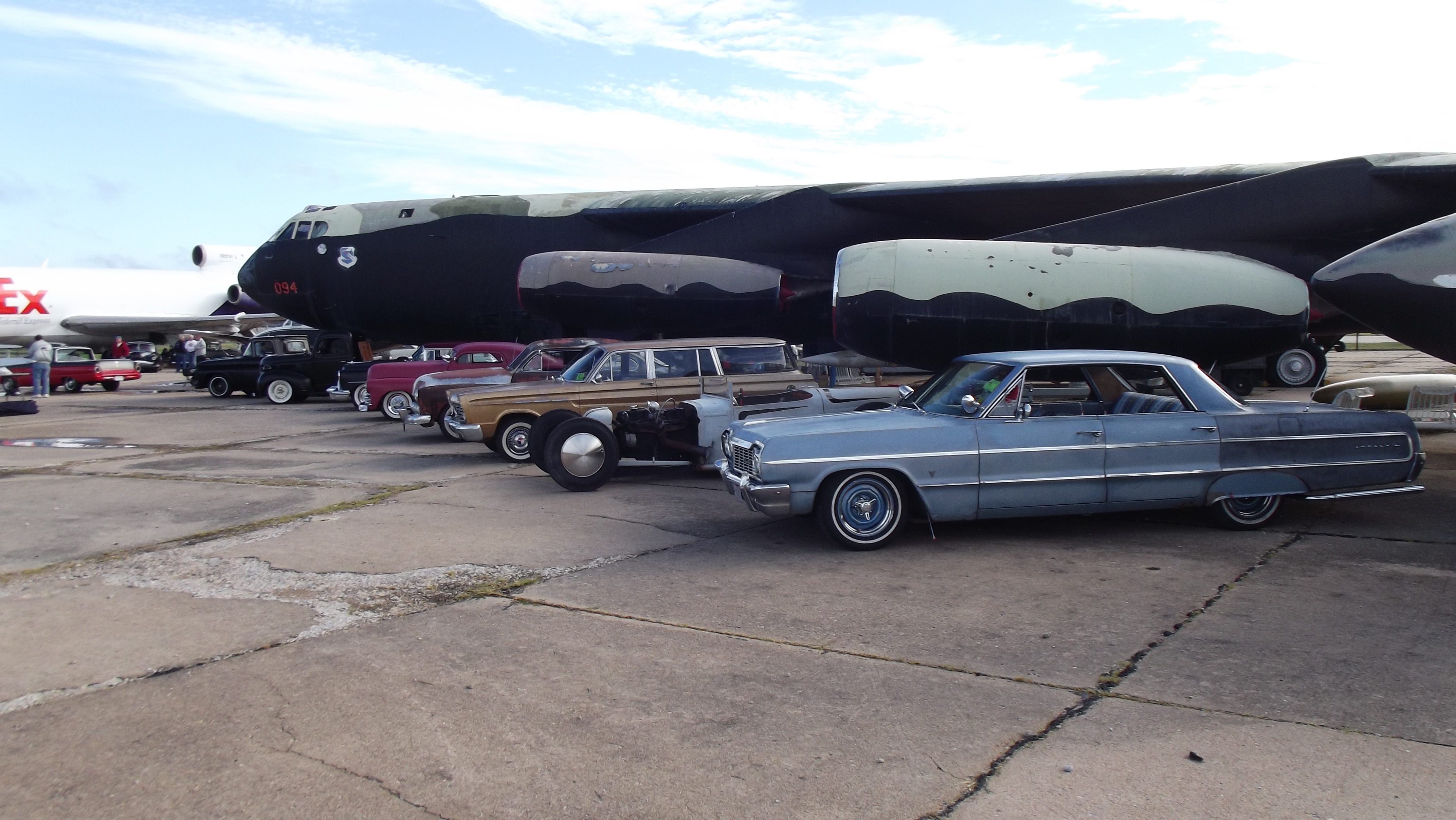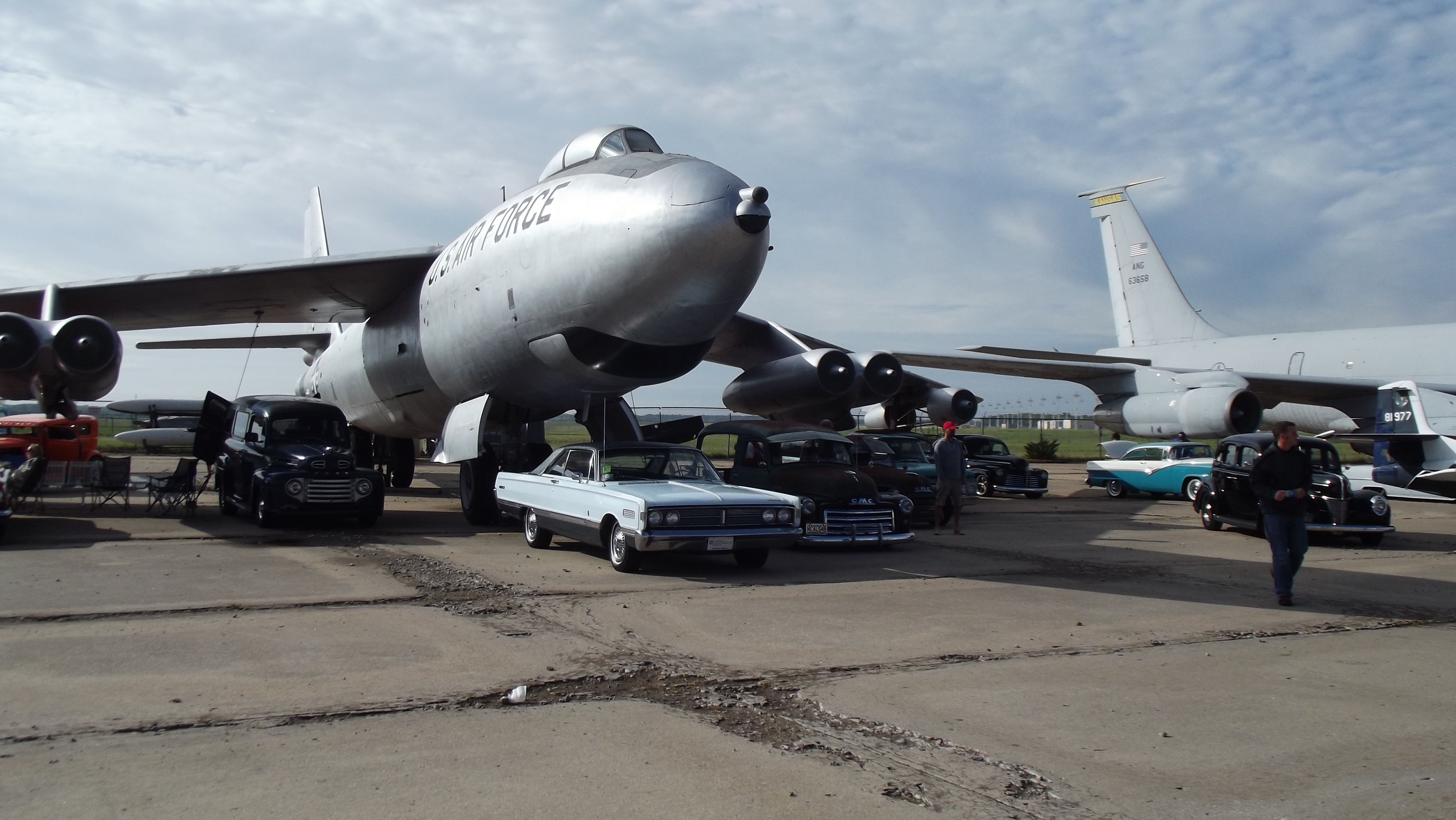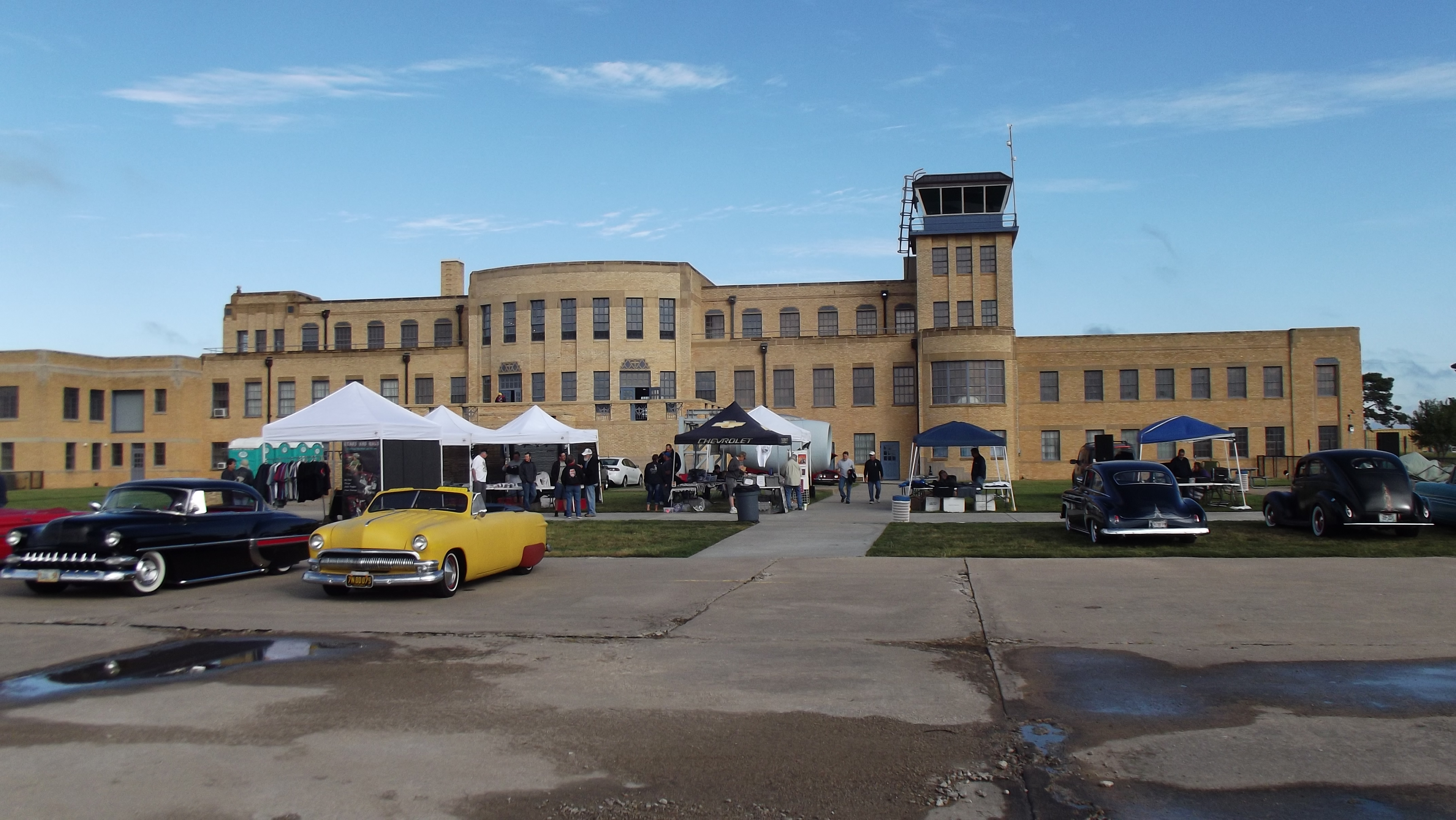 I understand that used to be the original Wichita Airport Terminal. It makes a great museum. Motors, similators, planes and you get to go up in the control tower.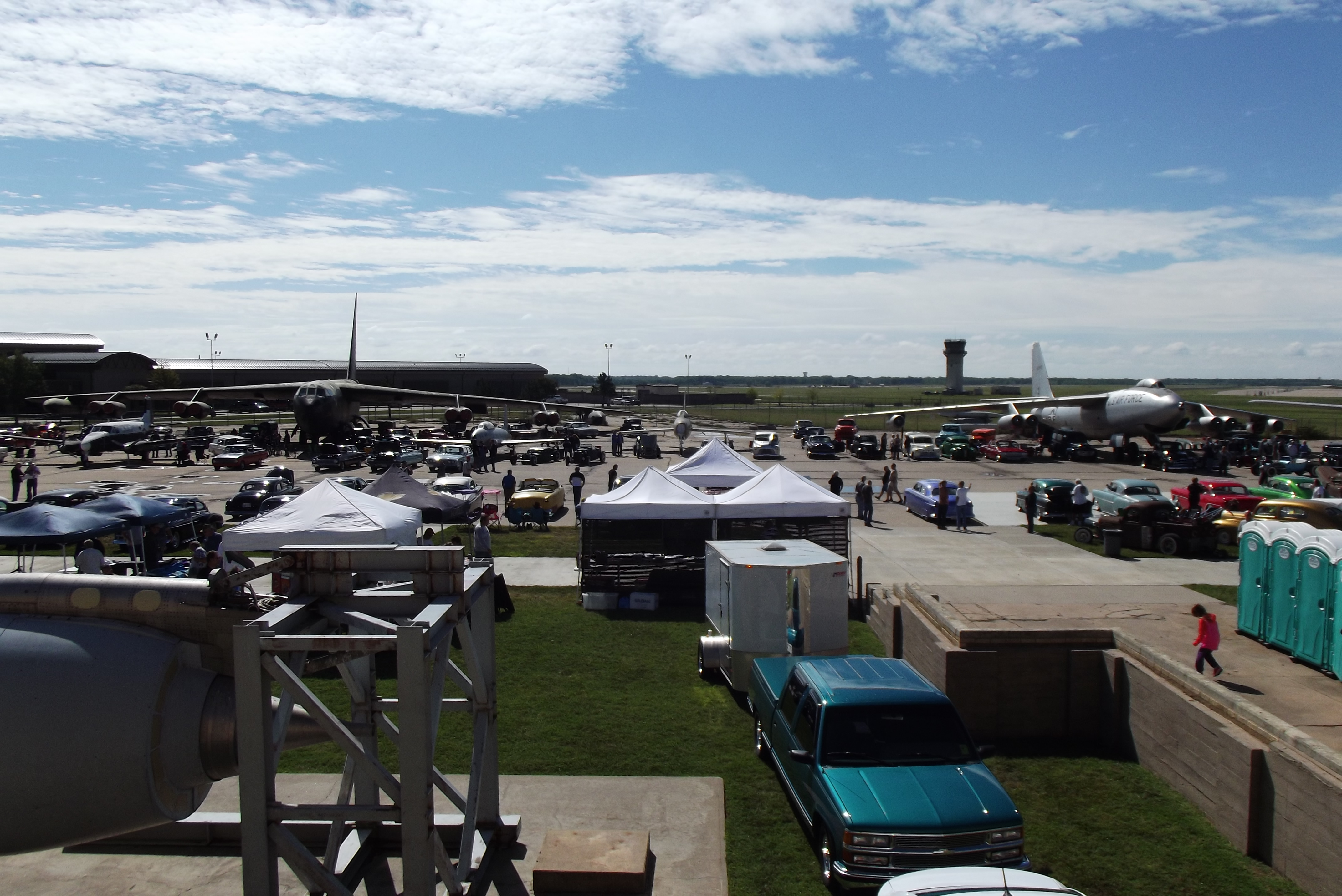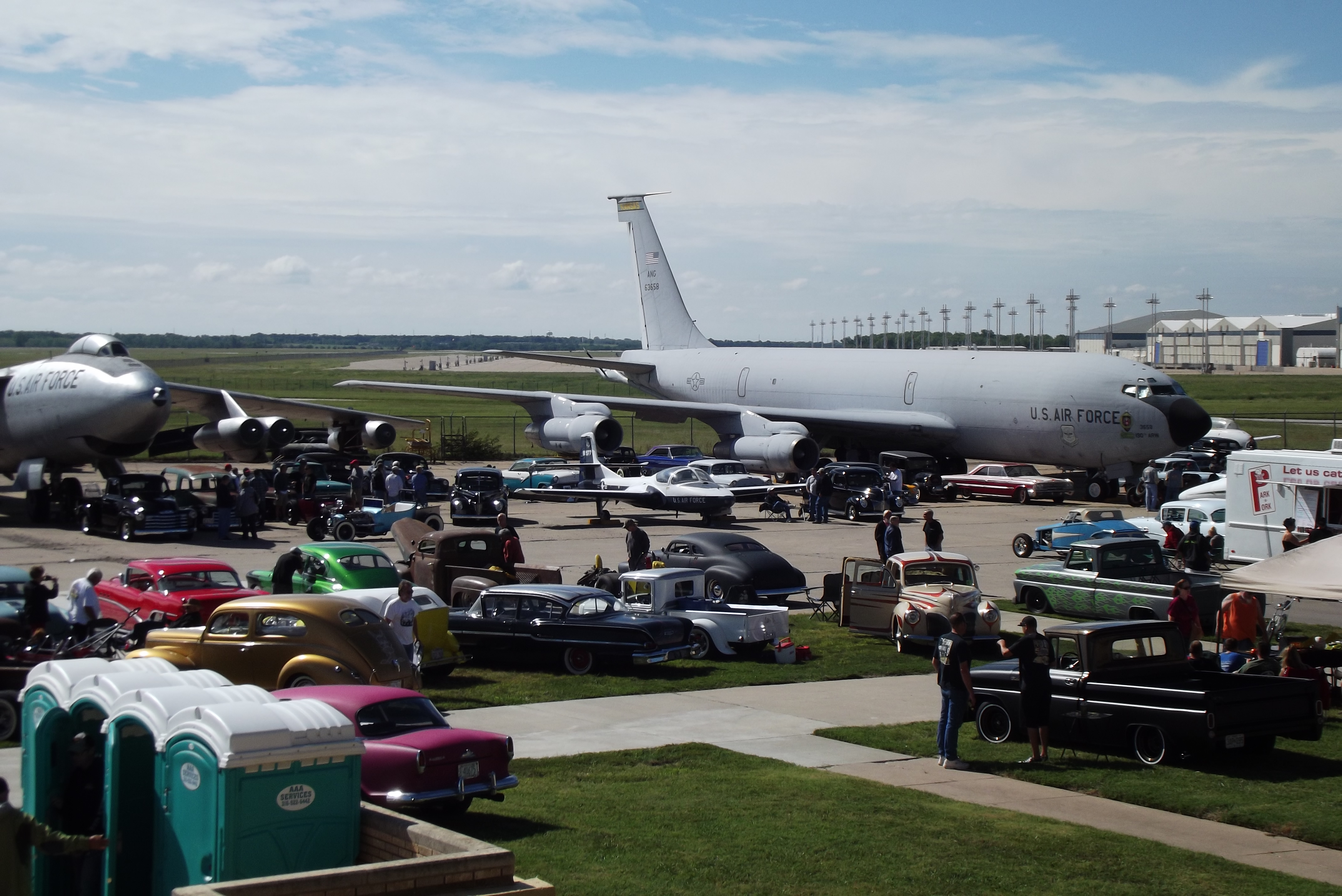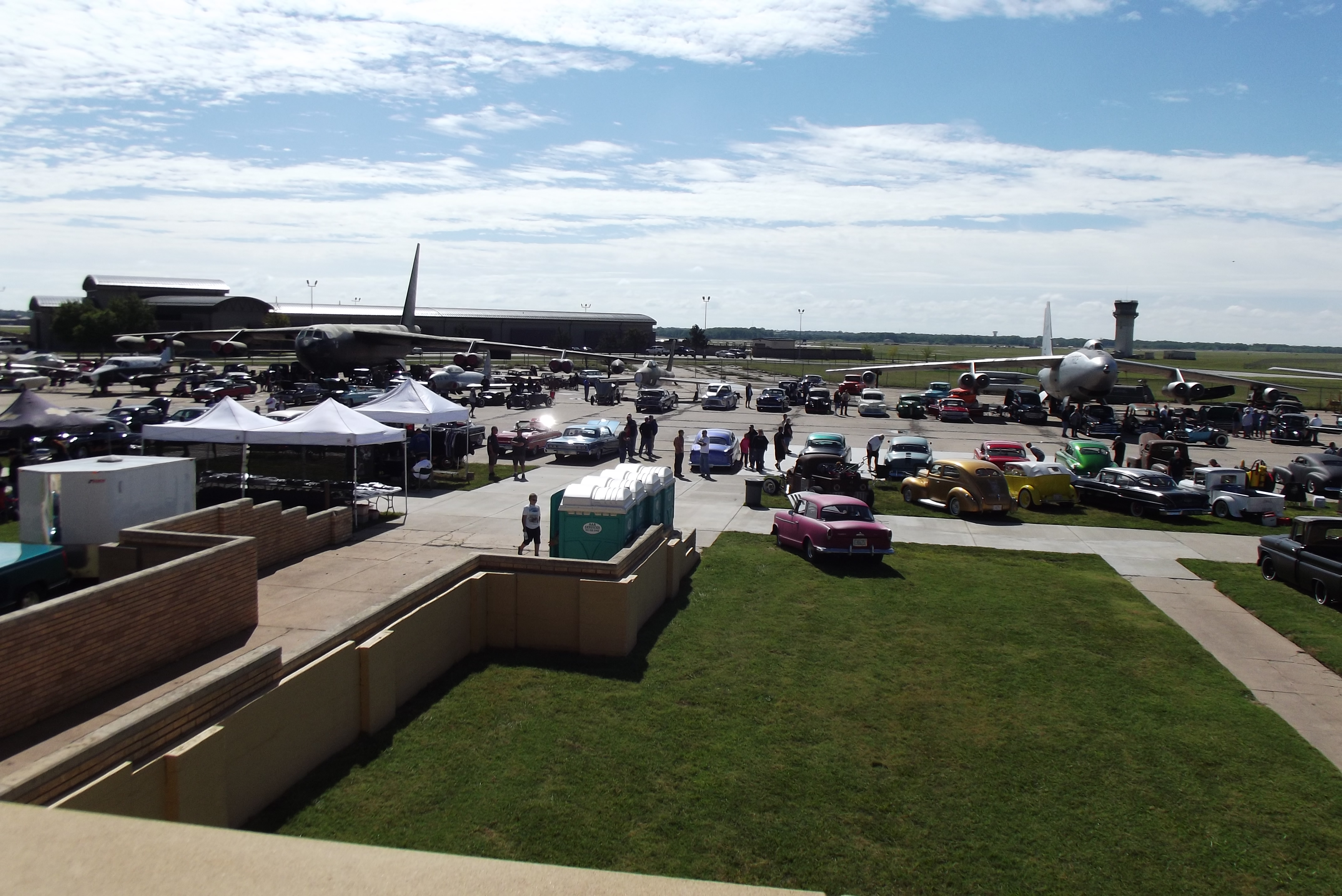 I have more picutres but you have probably got your full so I am done with the 2014 Starliner Show in Wichita, Kansas, sponsored by Stray Kats. You should think about it next year.