Elliot's Gastropub located in Tribune, Kansas was latest location of the cruise or get together arranged by Cheyenne Wells Car Club. I counted 13 cars and about 30 people. Take a look: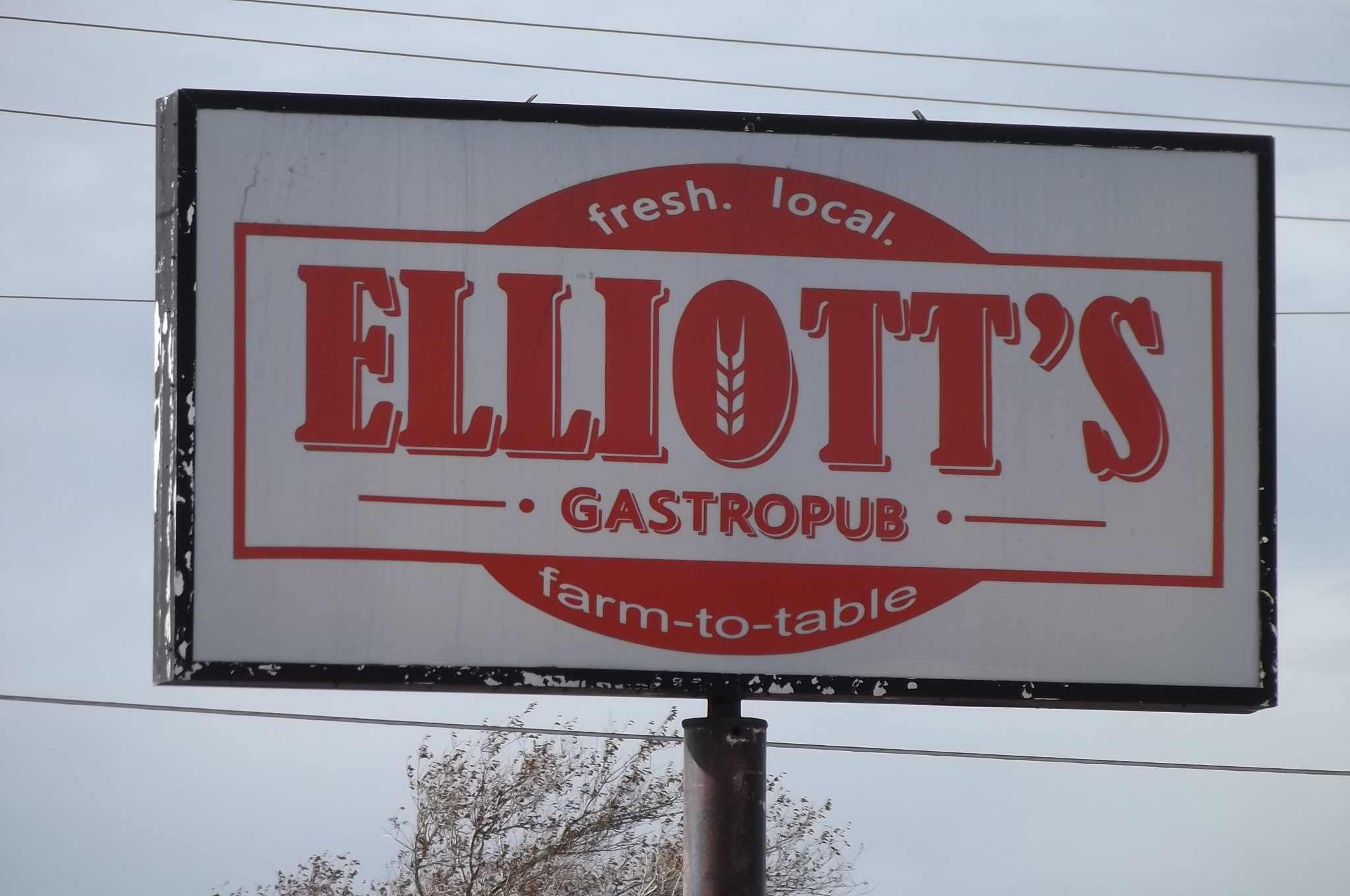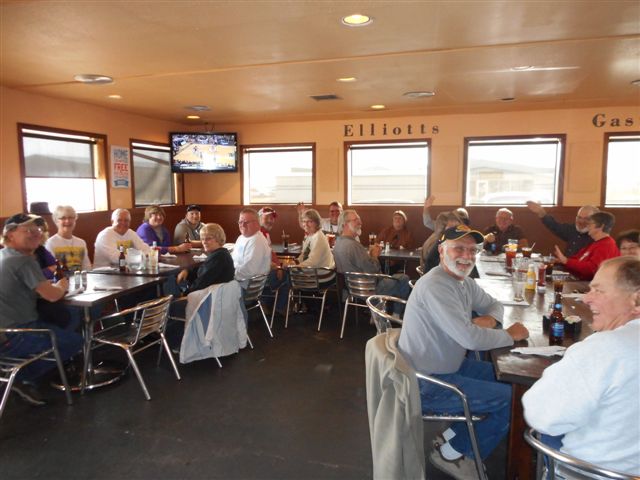 People came from Eads, Sharon Springs, Cheyenne Wells, Tribune, Garden City, and Scott City. Car pics are always appropriate!☻☺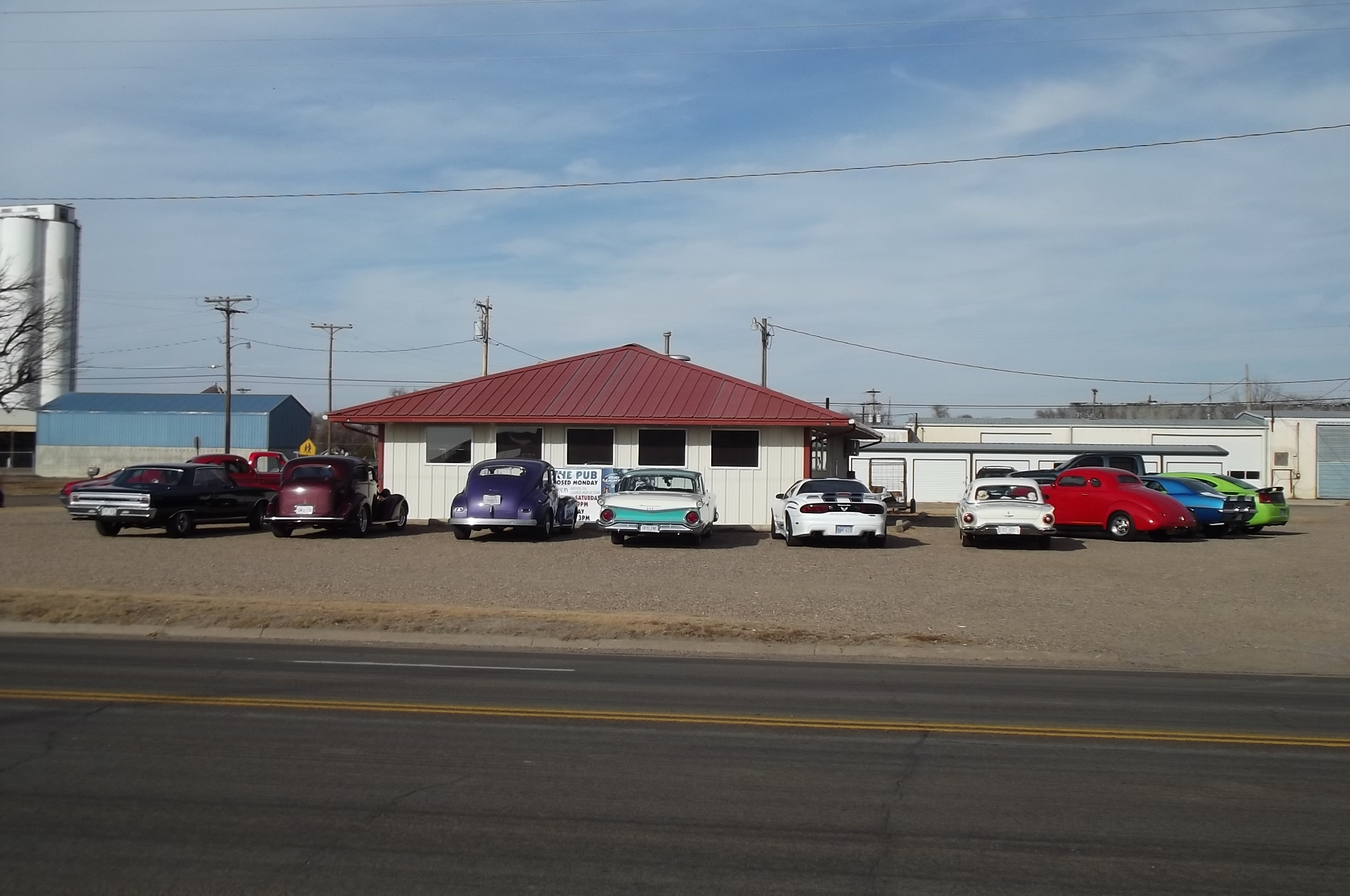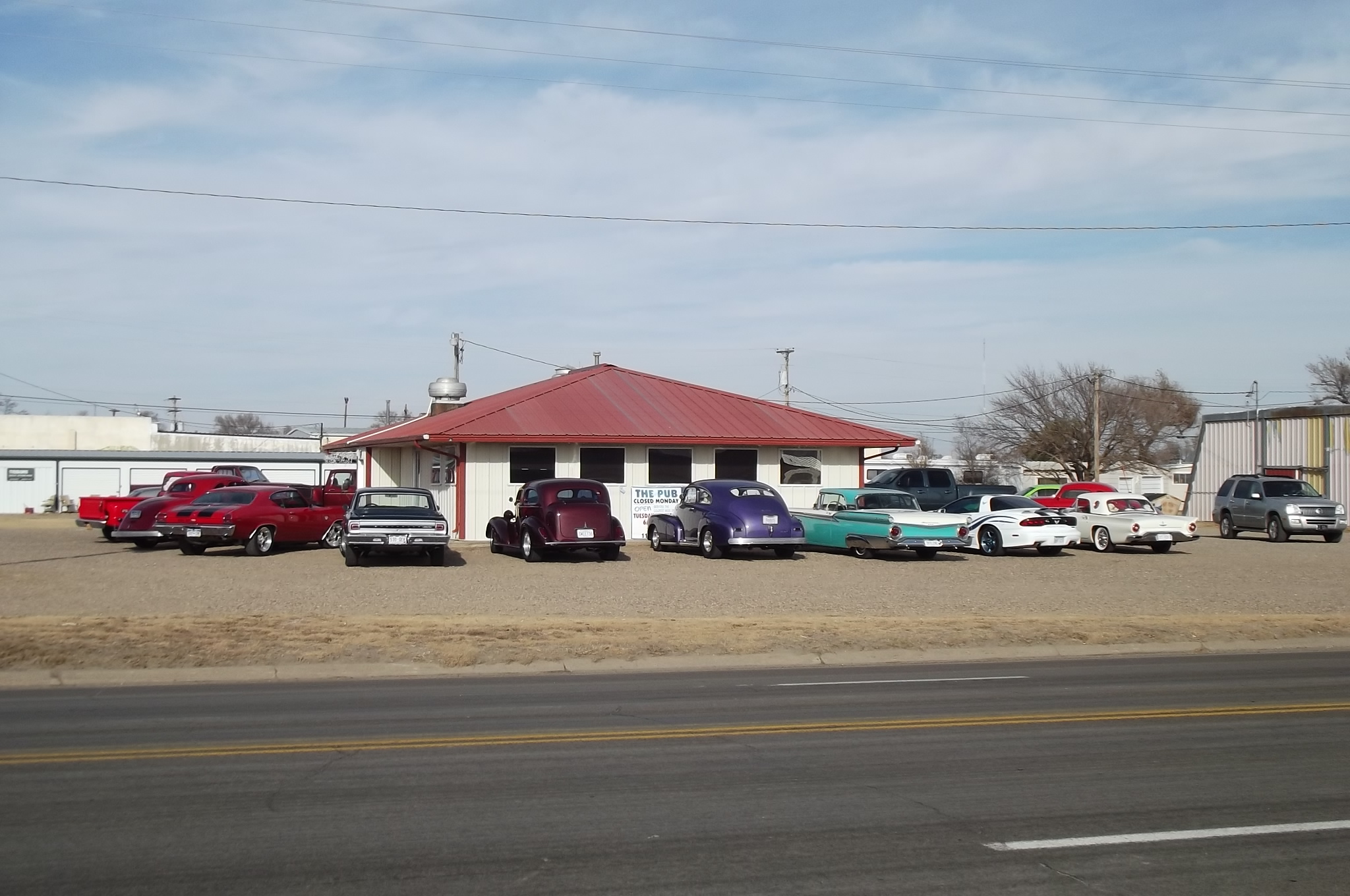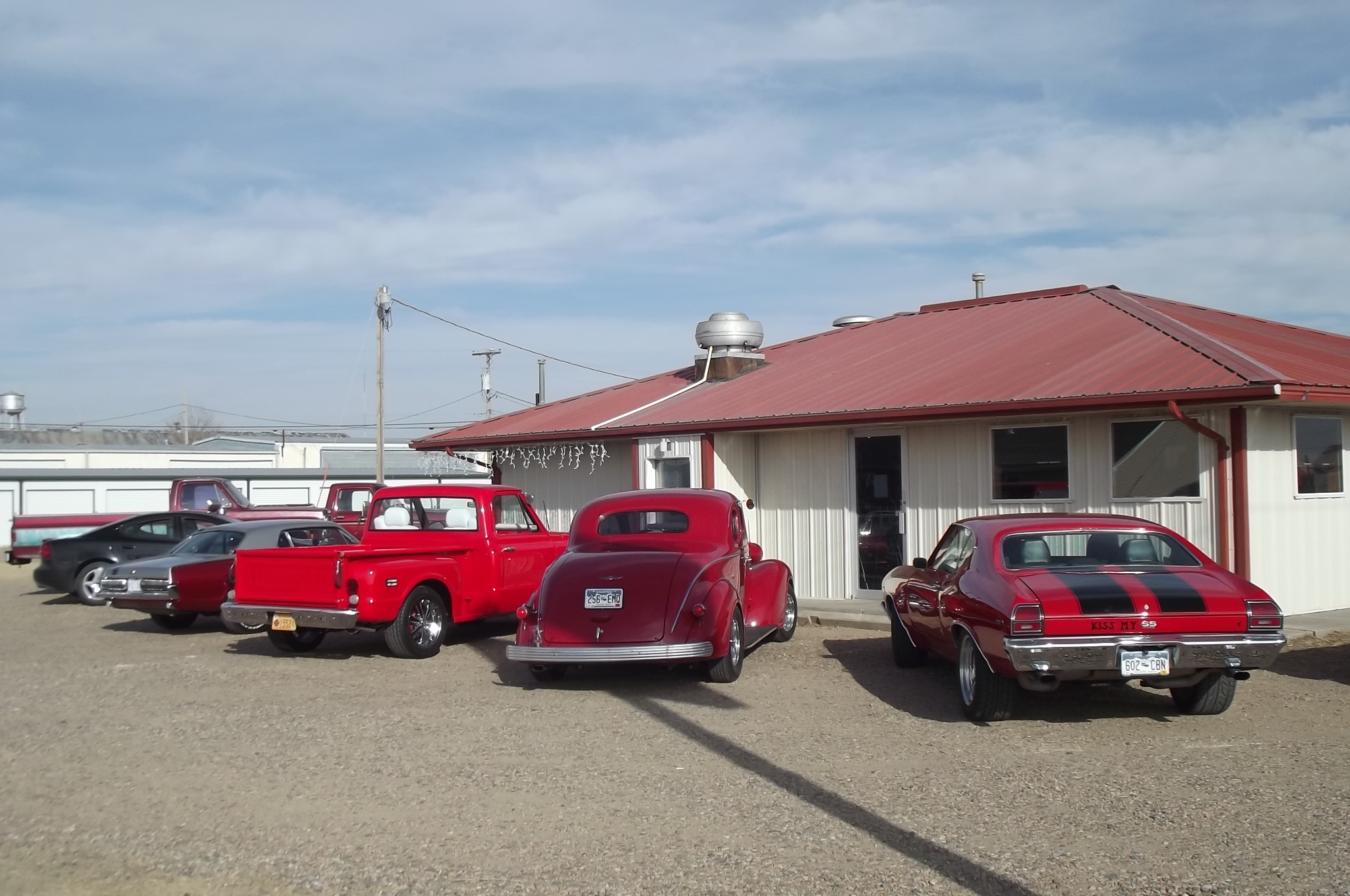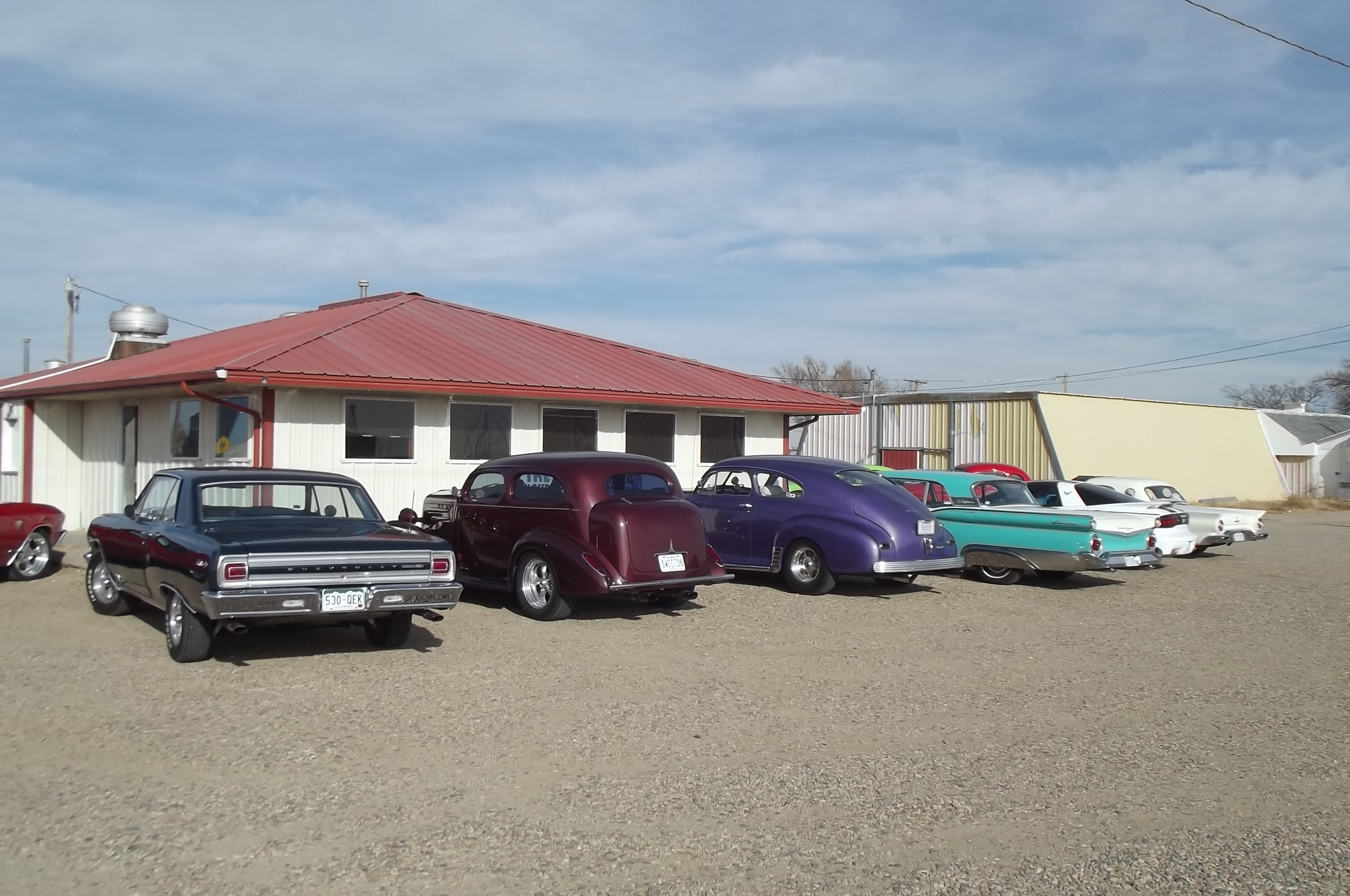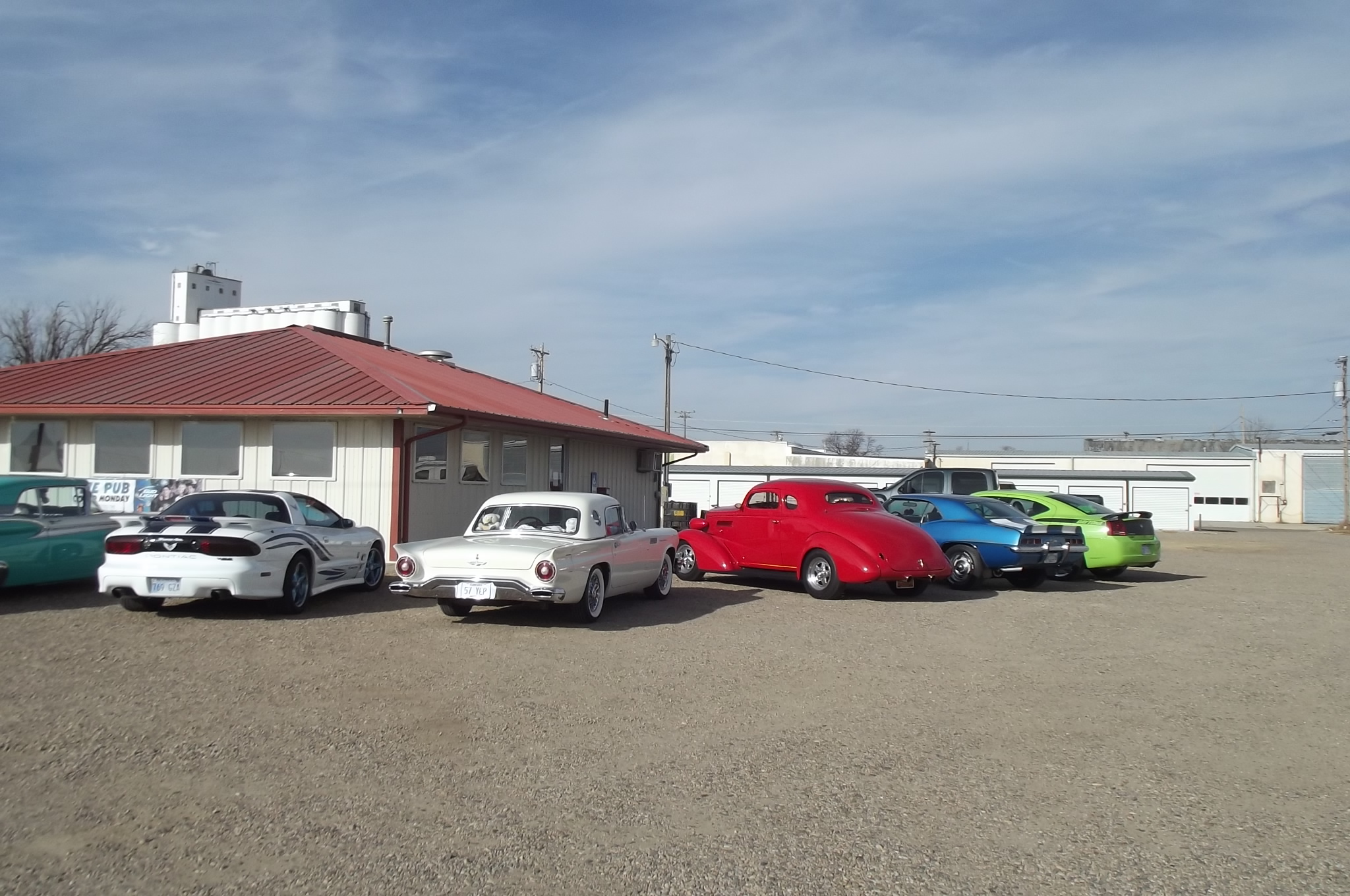 I saw 5 Horses Asses and one damn good looking 37 Chevy.
There was beer and festivities. Rick Pelton BBQ'er Grandee received a t-shirt commenting on the fact he "rubs his meat before he sticks it in". Bonnie Morgan had a picture of Steve Brooks' girlfriend in her favorite outfit which Bonnie shared with all interested parties. Bonnie told me not to tell Steve so I ain't gonna tell him.