The Vonleonrods and I went from Hutchinson via 4th street to Larned on October 6, 2019. It was stormy looking on the way but cleared up. They had a good show with approximatley 60 cars including club member cars.

How about Gasser Style Studebaker Lark II.

Just a few general shots around the park. Actually, two lines of cars on the north side.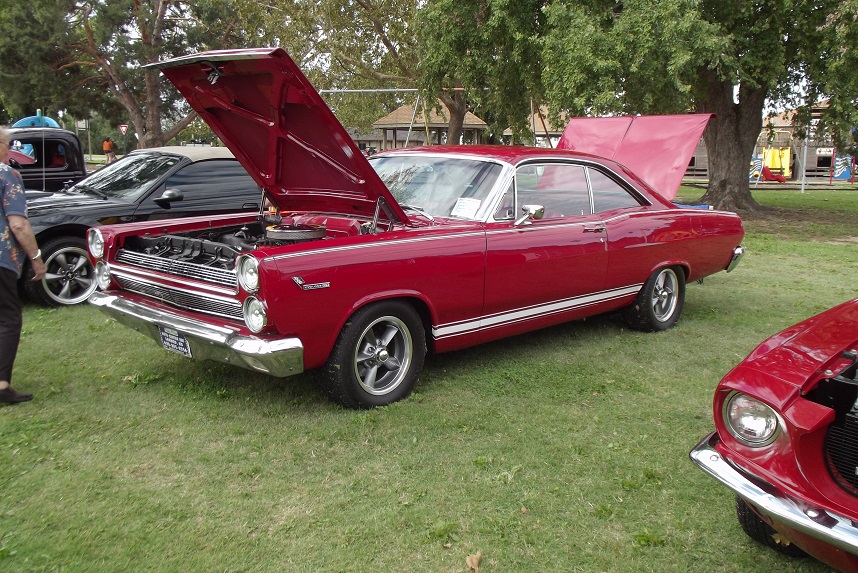 The owner of this Cyclone said he owned this when he was in high school and found it, bought it back and restored it. Unless he did not graduate high school when he was until he was 60 this car was gone for a long time. Reminds me me of the 67 Farlaine I owned in college.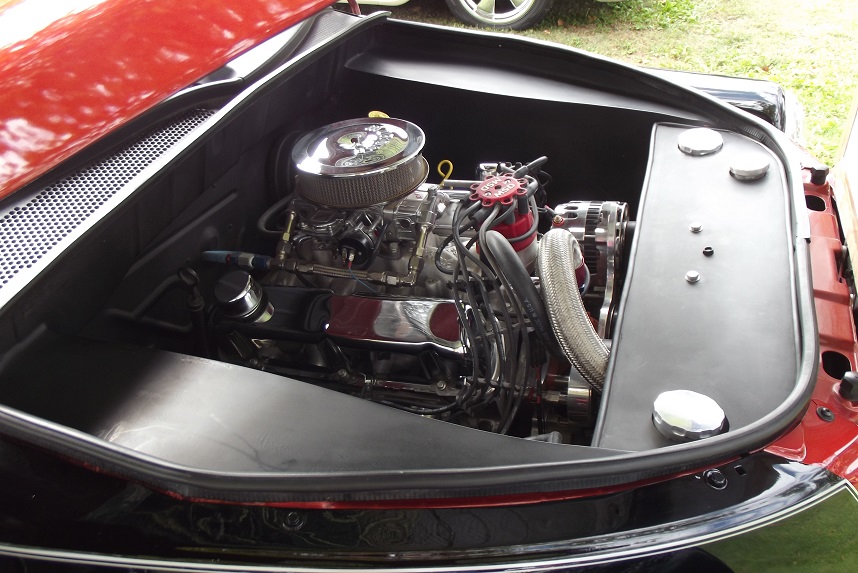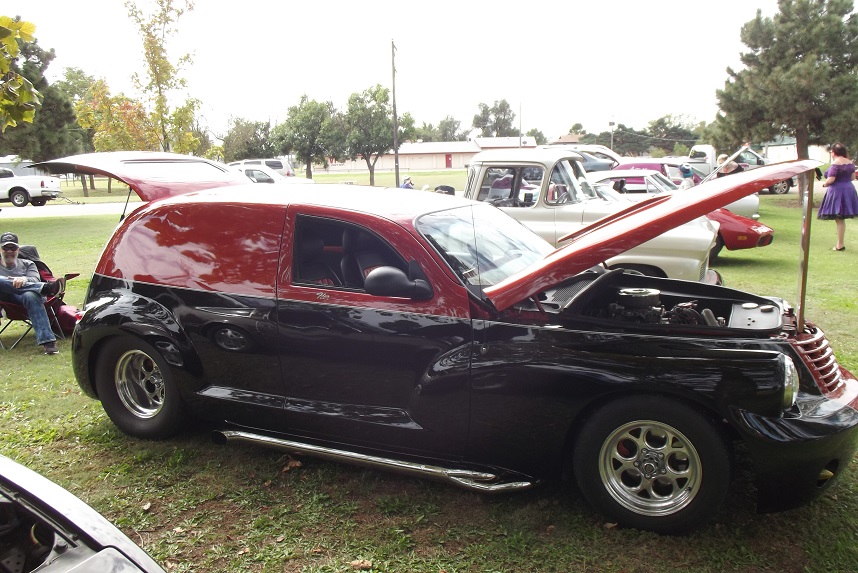 How about PT Cruisers a pair? The first is chopped with a small block and the secondhas a matching trailer.
How some grills, not Gills they were in Arkansas.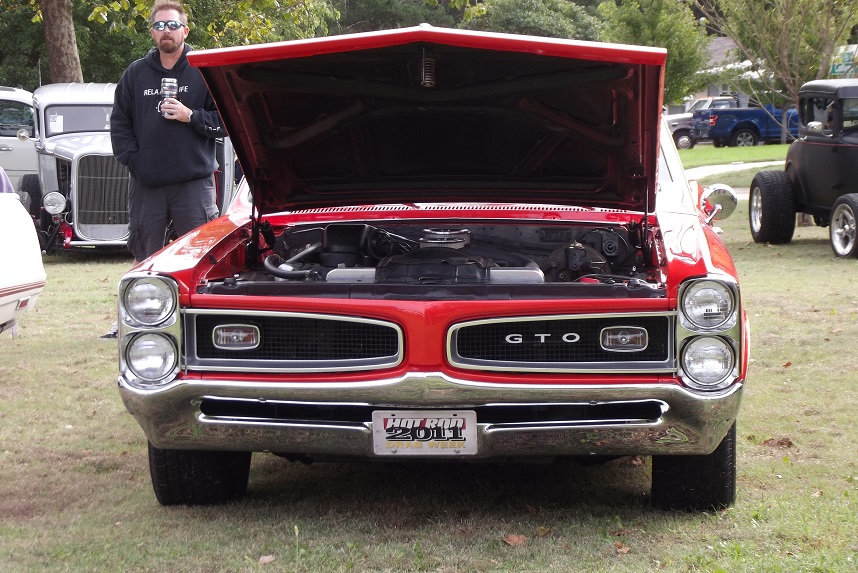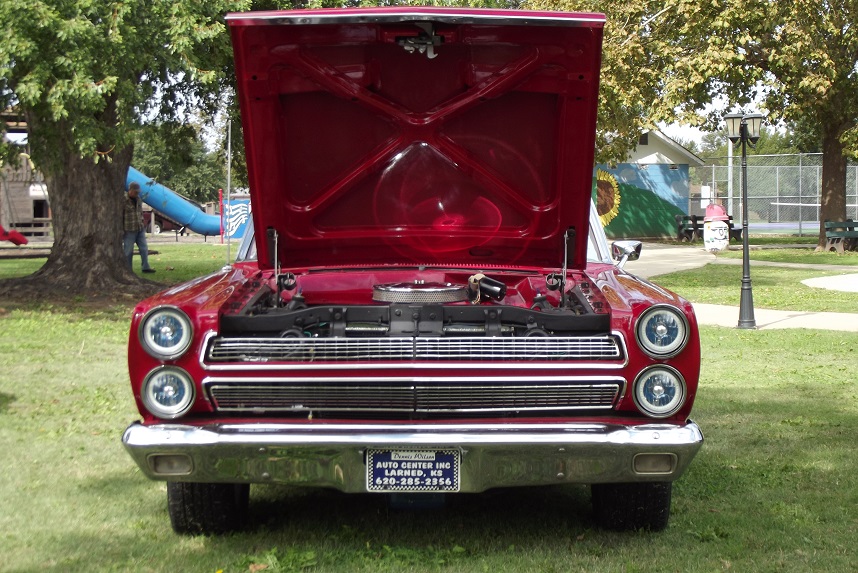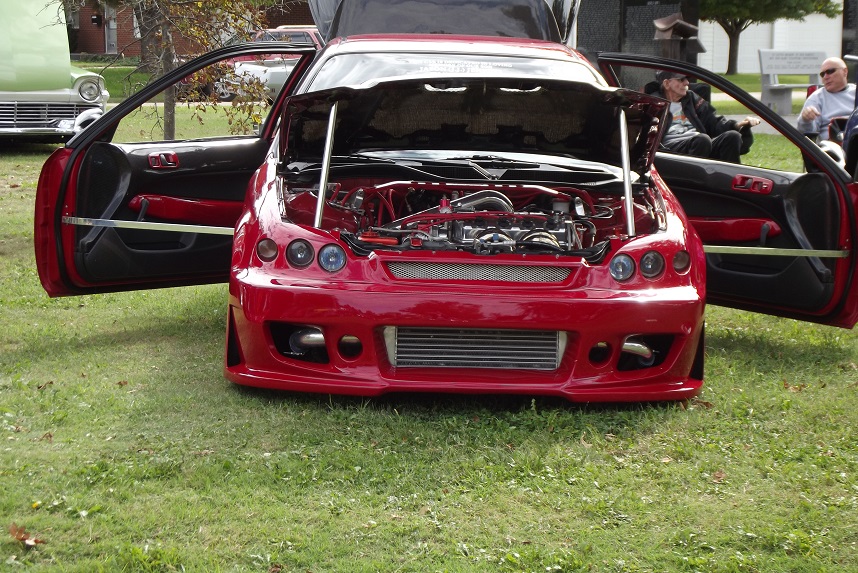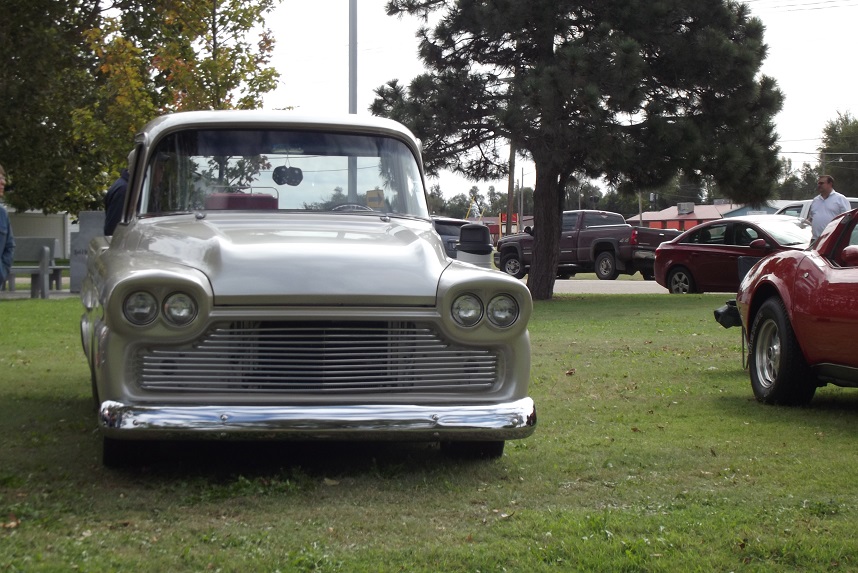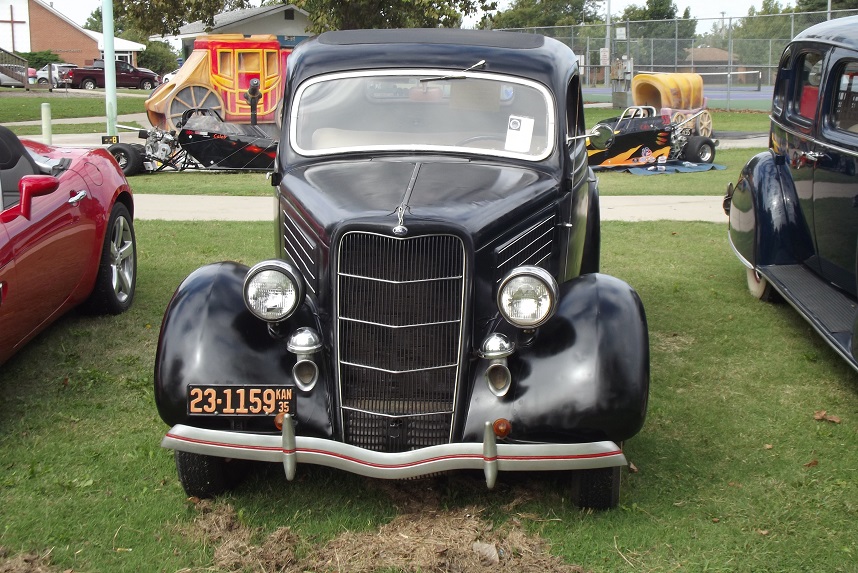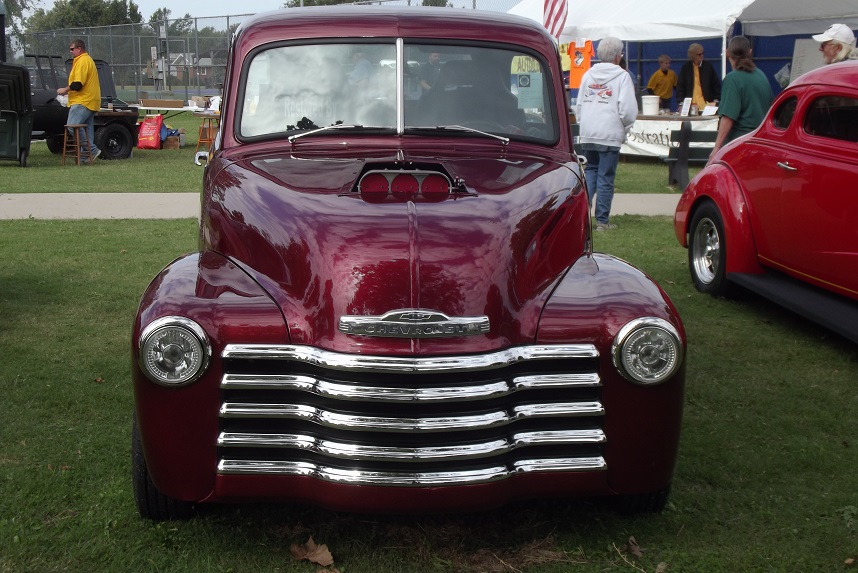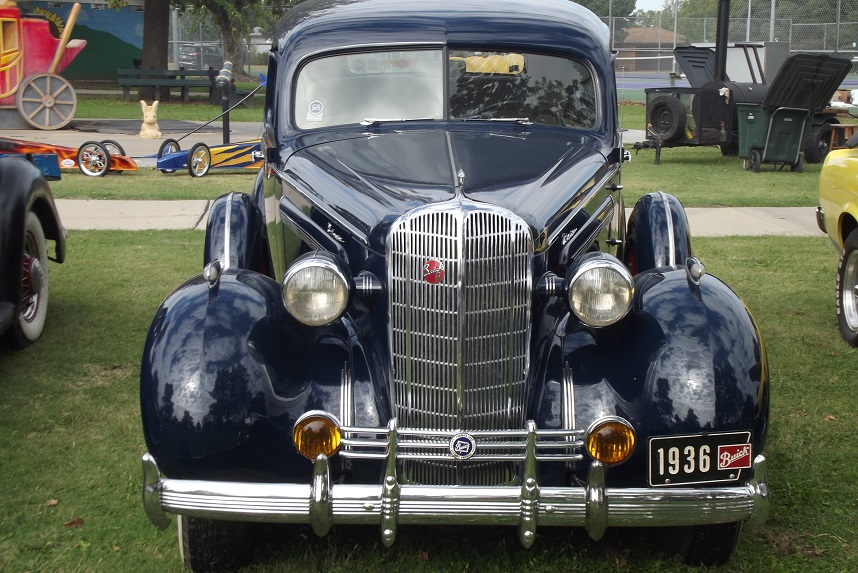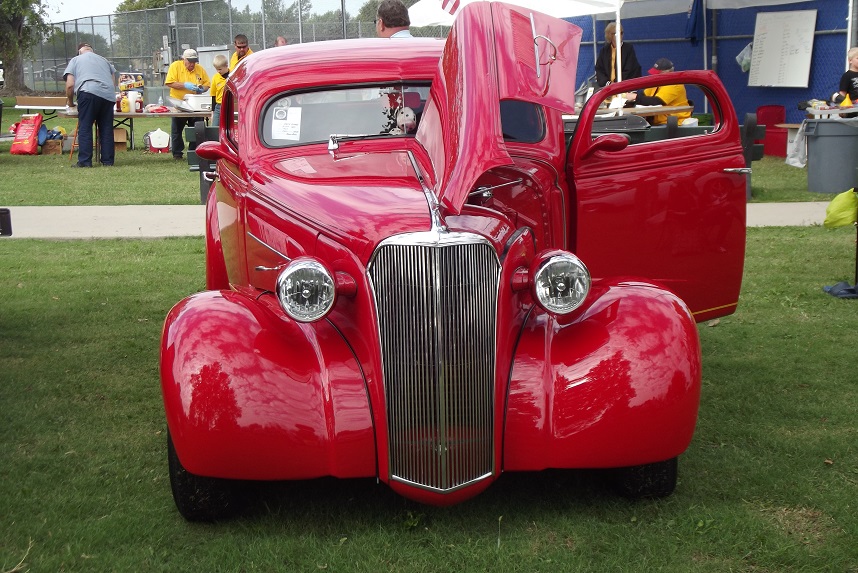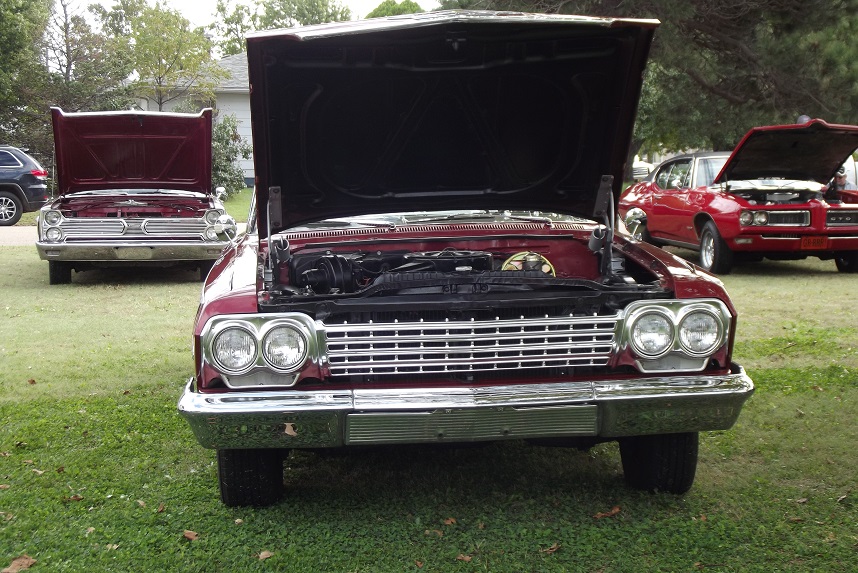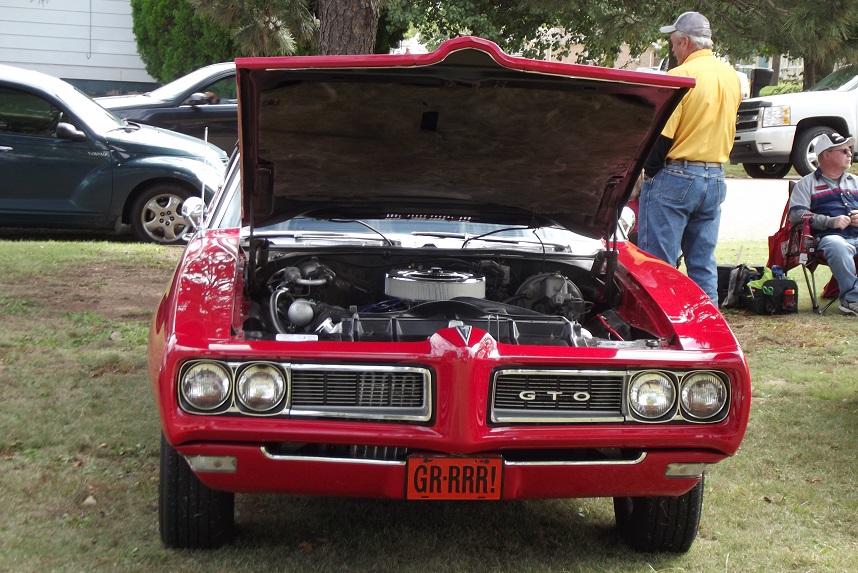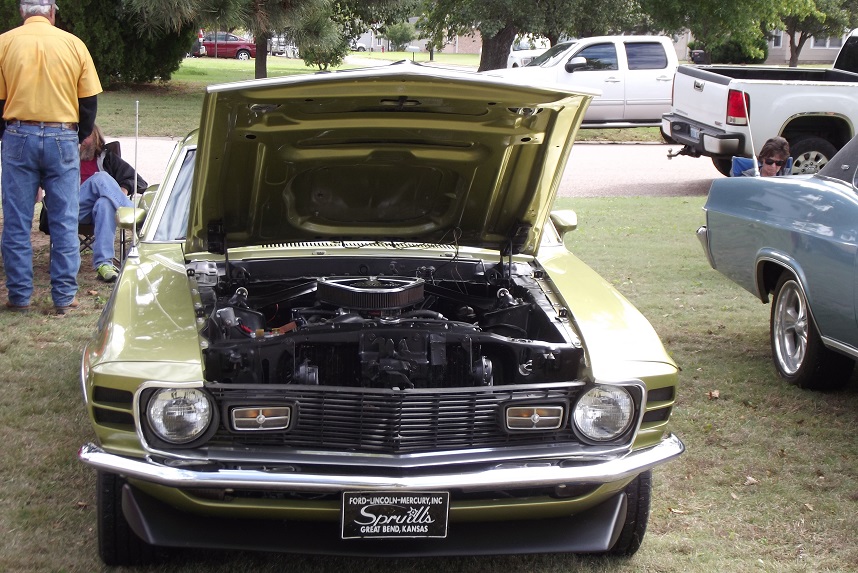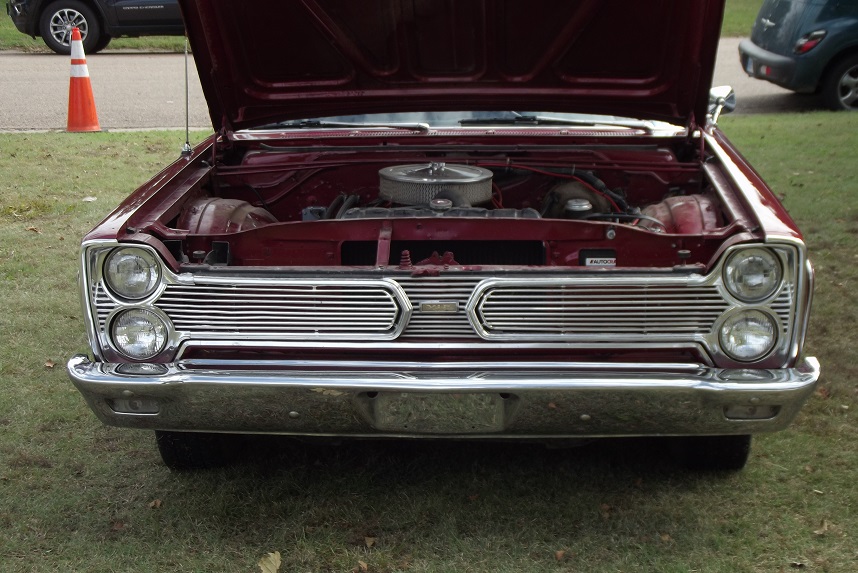 That last grill is a 57 Ford Convertible, belonging to Brock McPherson of Great Bend, Kansas. It was voted Best of Show.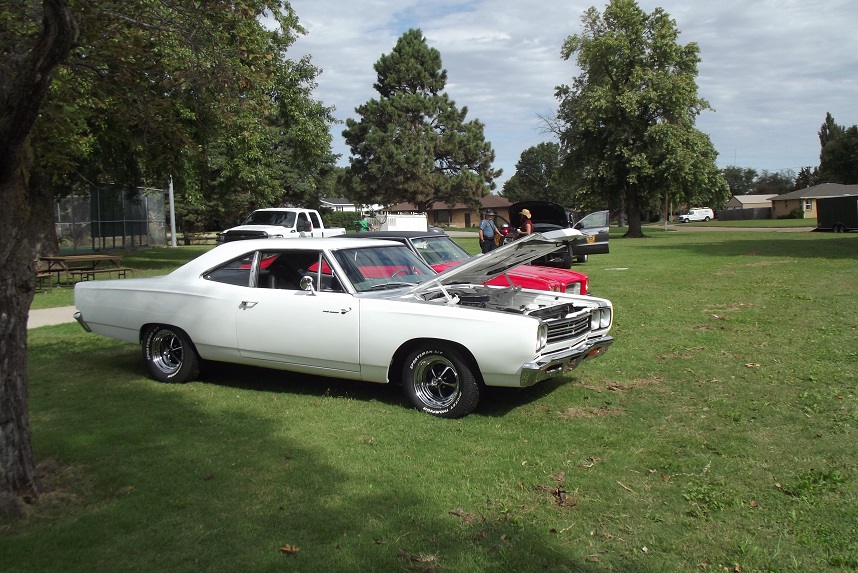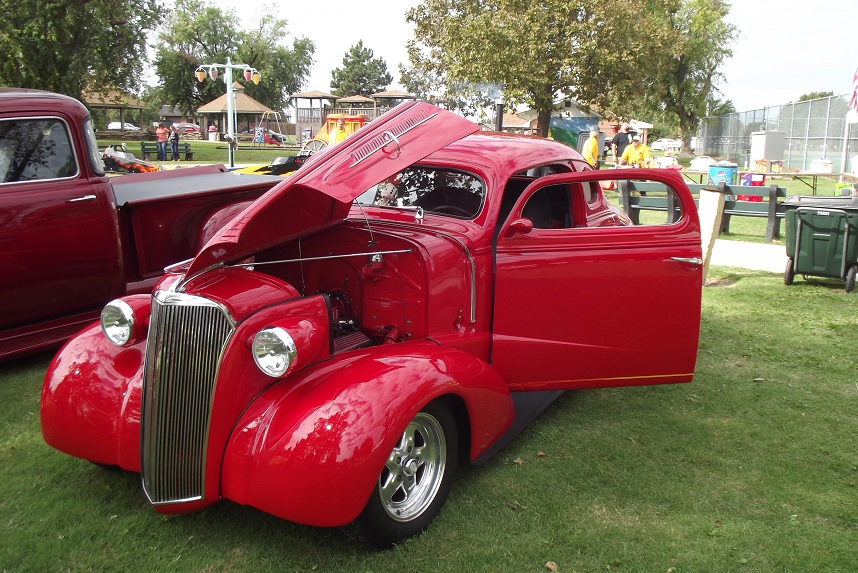 I told you Sheila, Mark and Jake were there. That Road Runner was a trophy winner that weekend, Best Mopar Hutchinson and Best Mopar and Top Ten in Larned.
just started and will return