Members
  President: Steve (Butch) Brooks

 


 
 

   Vice President: Charles (Chucky) Gill

   


 
 

   Treasurer: Jake Brooks

 

 
 
Front door of Steve Brooks' shed,  Horses Asses Club House, in Liberal.  Sounds Like a nice fellow doesn't he?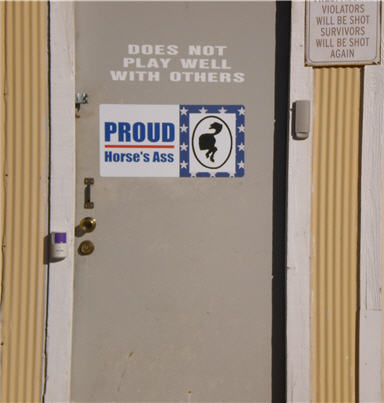 In July, 2008,   Jake and Butch went to Wichita, Kansas for the Automobilia Show and decided to stay at the World Famous Western Holiday Motel.   Now there are some stories to be told about that place.  Coming and going.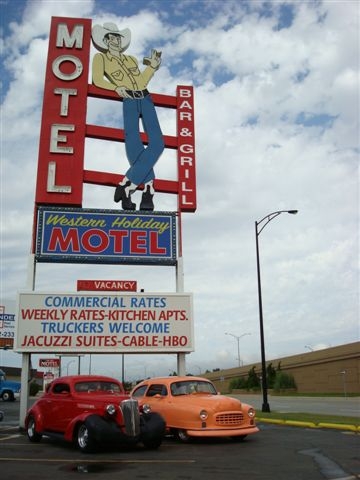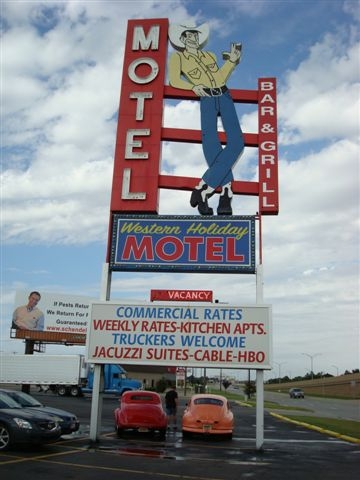 Then then there is the Post Rock Motel in Lincoln, Kansas.   This picture is part of their lobby decoration and advertisement.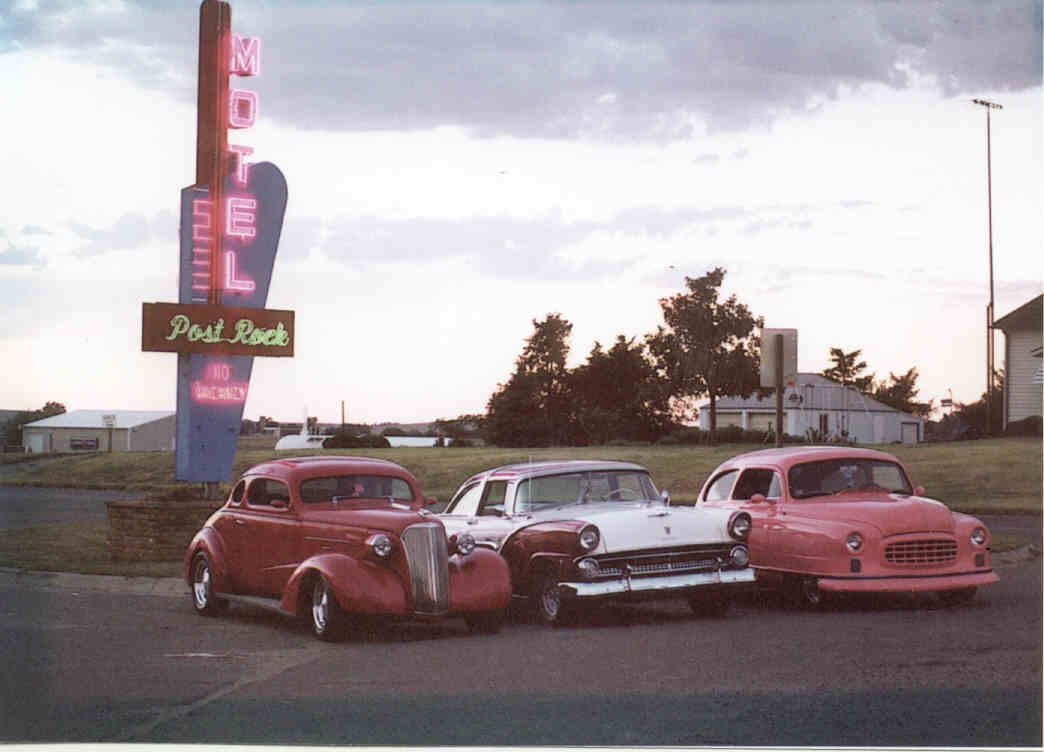 Another Motel shot at the Classy Empire in St. Francis, Kansas,  May, 2010.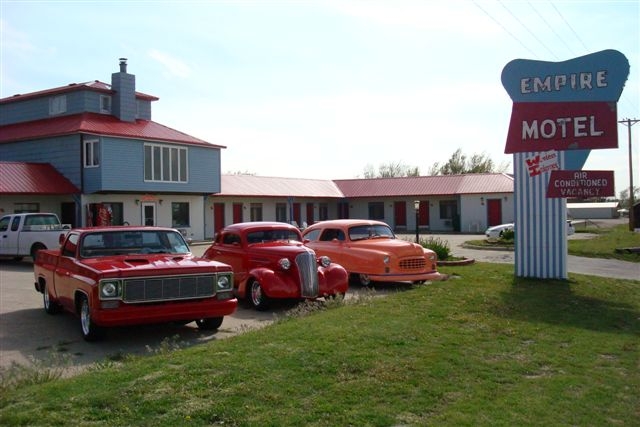 The Horses Asses Cars,  in Dodge City, Kansas a few years ago.    Do you notice noboby parked close by??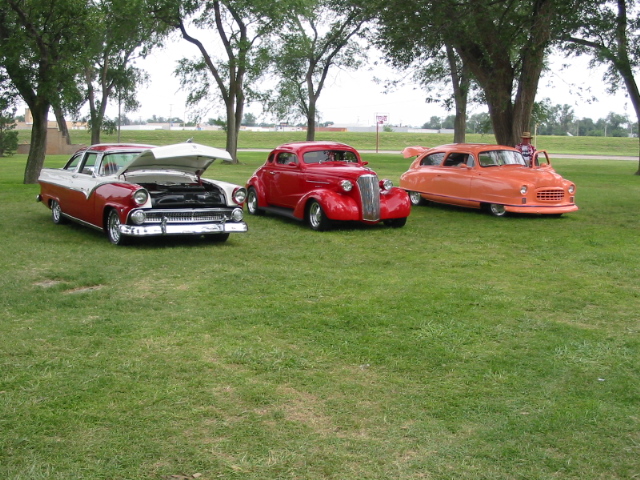 This picture was take approximately 25 years ago prior to the above persons being recognized as offiical Horses Asses,  although many people had already suspected that was a fact.    Pictured is Steve Brooks'   1964  Dodge Dart including his son Brian Brooks, now an engineer in Dallas (the short one), and, in the car, his daughter Erica Brooks,  now an occupational therapist in Denver.   Both are much smarter than their father who ever that may be.    The Dart is now in the process of being redone and new pictures will come soon.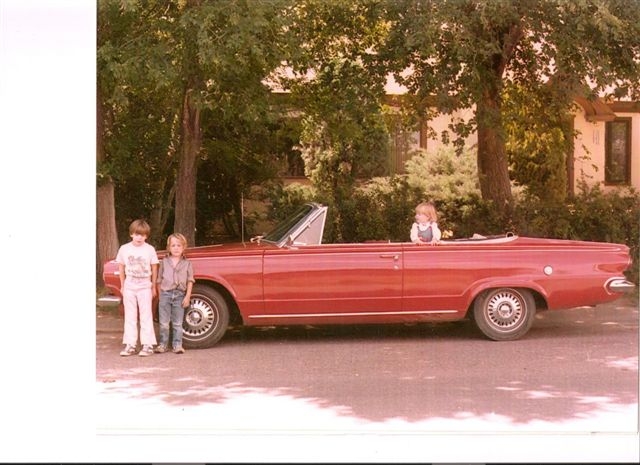 Here is refurbished Dodge Dart at Yellow Brick Car Show, Liberal, Kansas, May 2010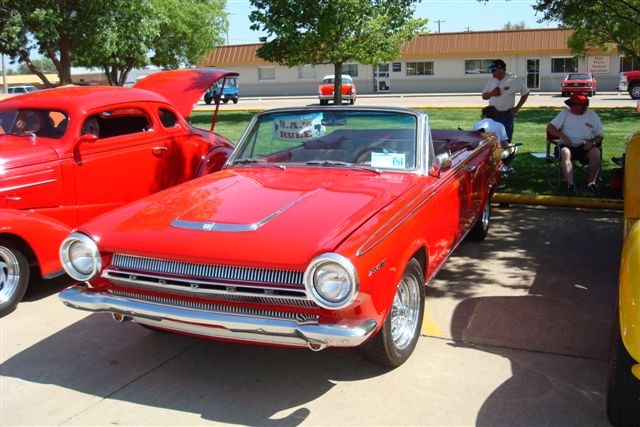 In May of 2003,   Chuck and Jake went to St. Francis, Kansas, Saturday in the park.   It was a wet weekend.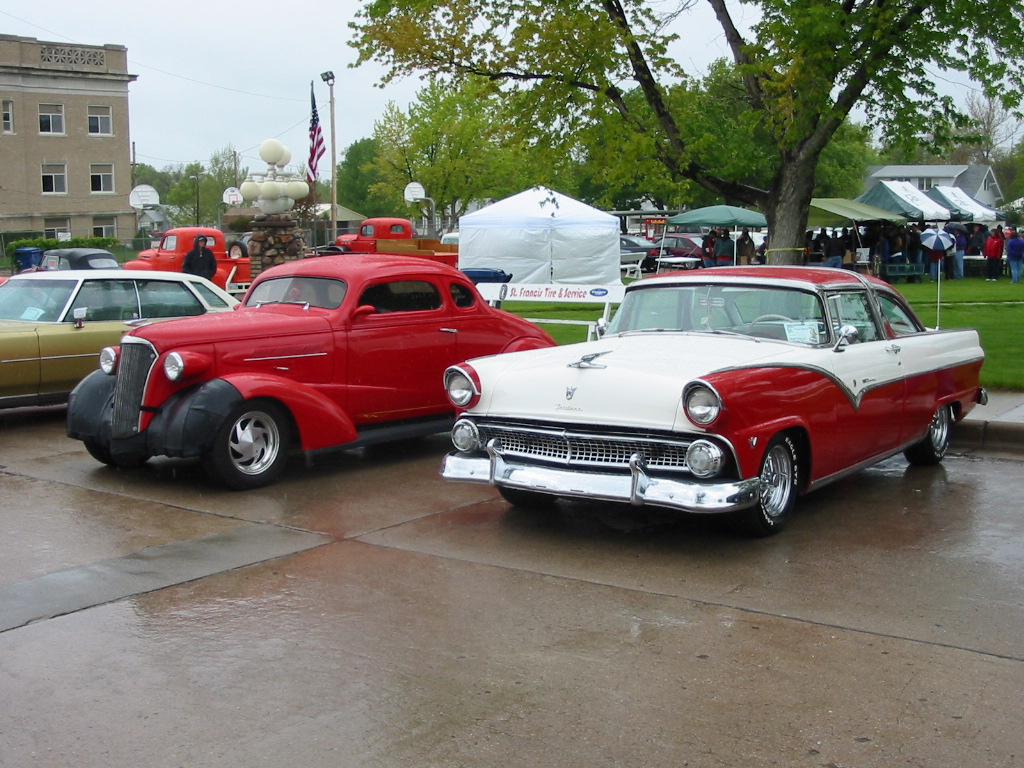 Chuck and Jake on the way to or from somewhere stop at Oakley, Ks.  Buffalo Bill exhibit in 2004.  You should see this it is worth it!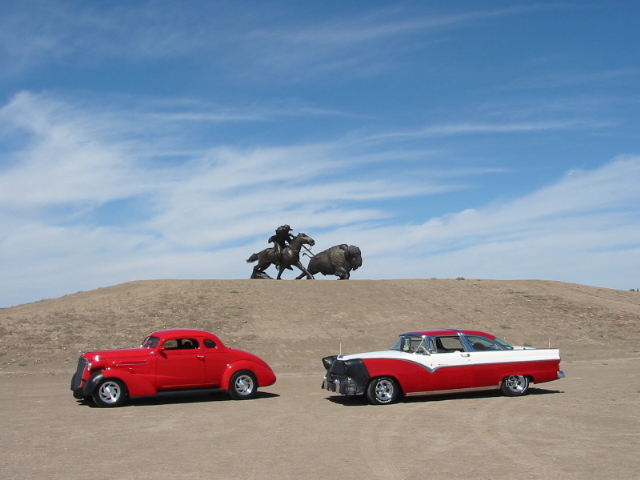 Jake Brooks 37 at first Speed,  Kansas,  Mattel Hot Wheels Show, 2006.   No picutre but Jake's wife Jerrie went with him.  This could have been because the rest of the Horses Asses were not there.   It was on dirty day.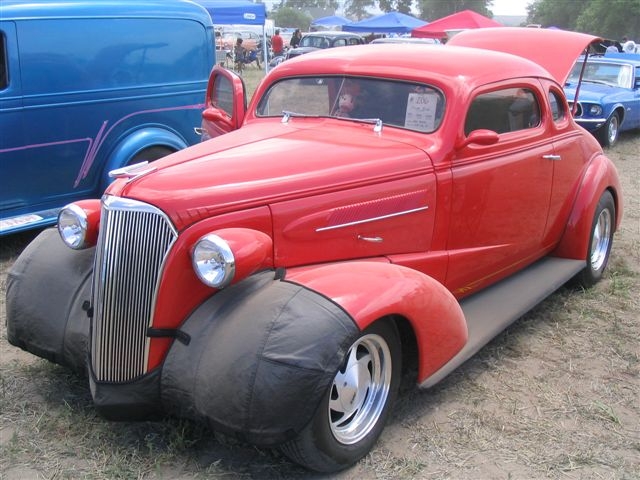 We were on our way somewhere in 2006 and stopped at Penny's Diner, Sharon Springs, Kansas.   You see Steve's 1957 2 door hardtop Mercury which has sence been sold and went to Colorado Springs, Co.   Chuck's 1955 Frod Crown Victoria which will never be sold.   Once again Jake's 37.   Are those cars wearing bras??????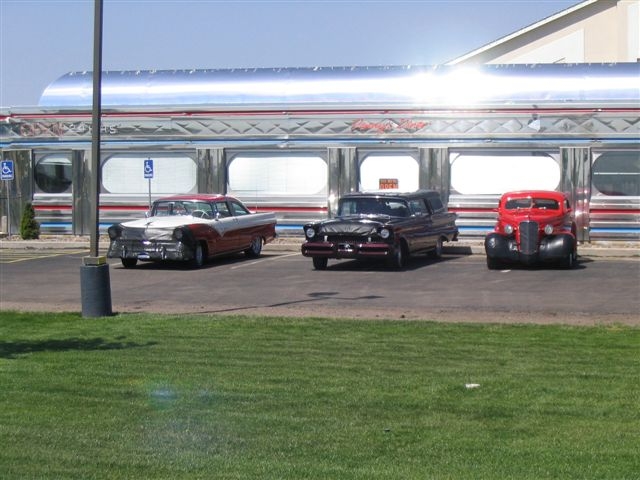 This picture was taken in 2007 in Woodward, Oklahoma.   You see Steve's 1956 Chevy Delivery without side graphics to come later,  Chuck Gill's 1975 Chevy Pickup still in the Root Beer color and old graphics,  poor Jake still driving 1937 Chevy.   Also, note the Ha's Banner.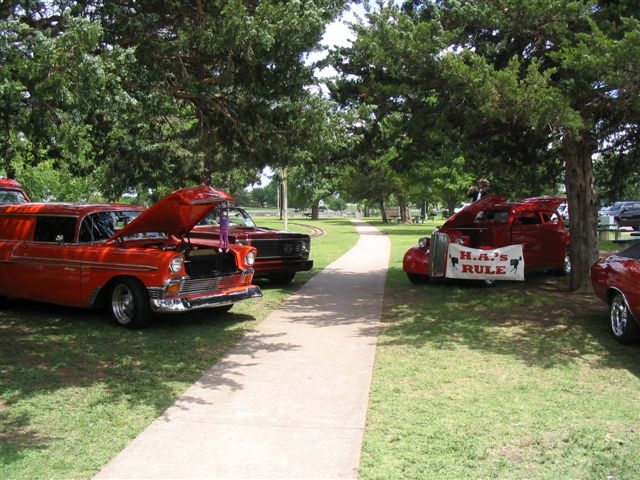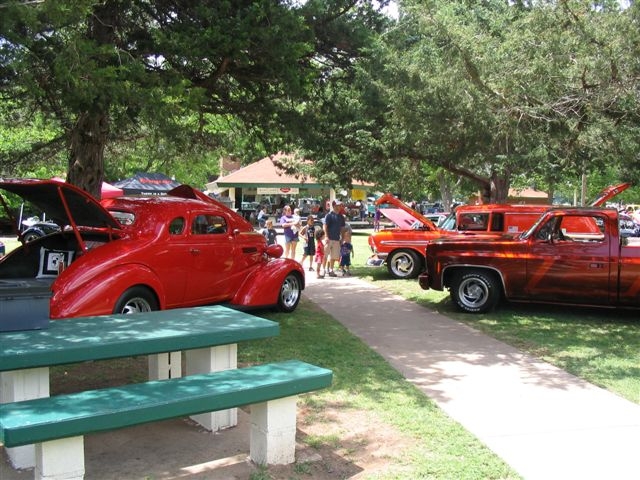 You now see the Vickie and 37, but more important you see the club banner and our friend Chuckie.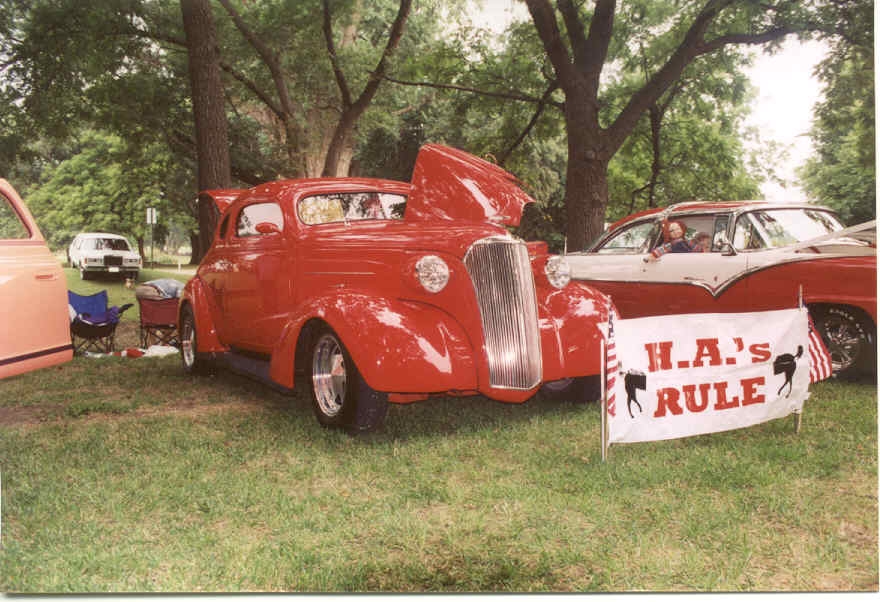 This may be the start of the Horses Asses.  Steves Model A and Jakes 37 at the Jungle Run in Garden City, Ks.  Chuck and Dee Gill were members of Sandhill Racing Club hosting the run and presented the very first Horses Ass trophy to the Brooks.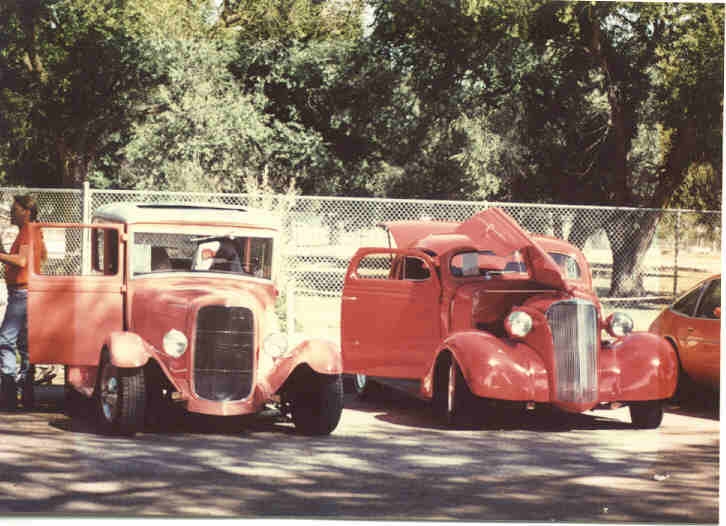 This picture was taken after Jess and Jake Brooks drove the 37 Chevy to Pomona, Ca. to attend a Good Guy's show.  Show fair but the trip was great.  Could make another page on this site with those pix.