CLASSIC CAR DEALER IN GREAT BEND, KS
Jul 29, 2013
Headed for Salina and KKOA show on Friday July 26, 2013. Horses Asses met in Great Bend to tour D & B MOTORS, LLC. This business was created by Don Damon and is as good as it comes. Kansas car lovers know about this place but you across the country need to know. Take a look: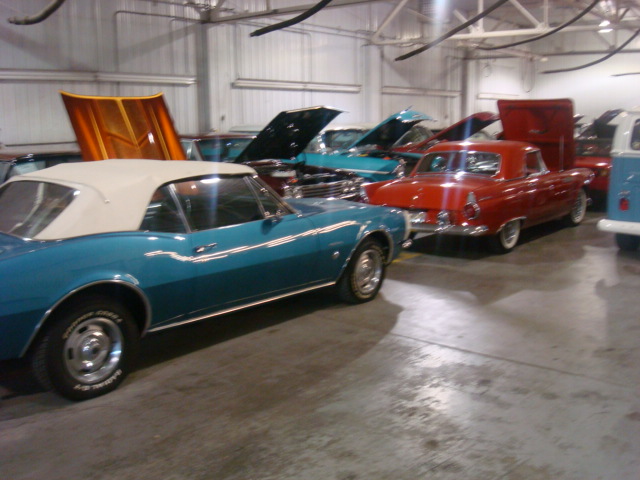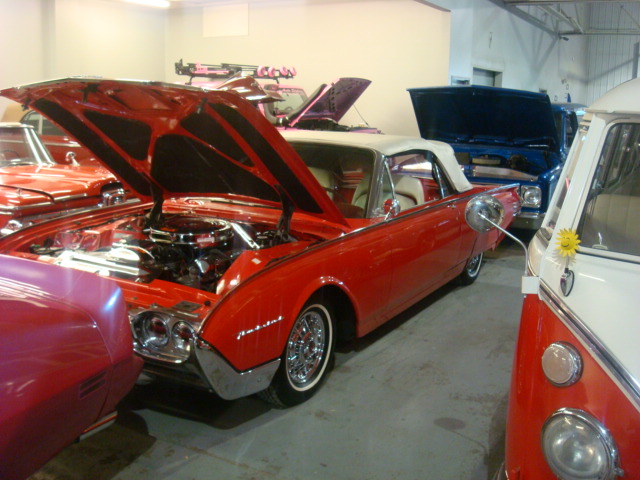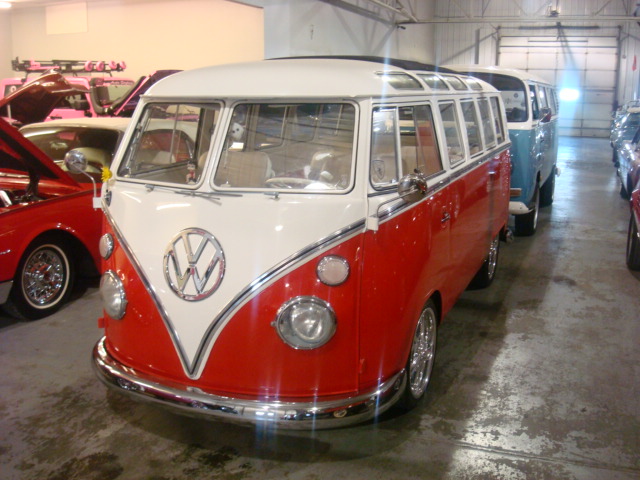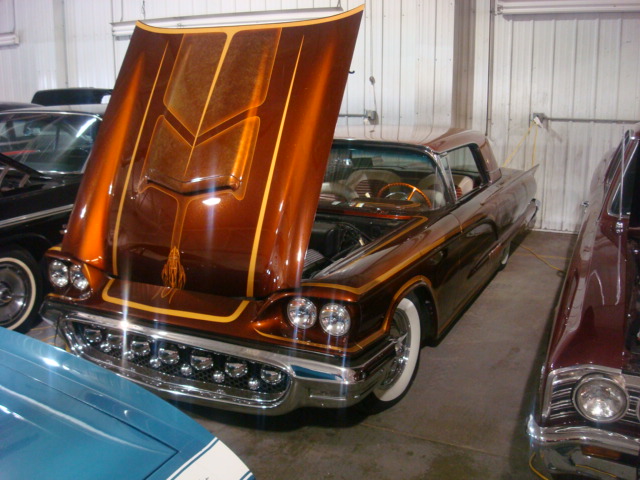 These pictures are not good, but in the back room D & B Motors has for sale a 58 T-Bird, a 65 Volkswagon Bus with all the windows (21 window), some Camaros, along with a 67 El Camino, several 409 equipped Chevys, 63 T-Bird Convertible, 58 Bonneville, 64 Impala 409, 47 Chrysler convertible, 55 Nomad, Edsel, Desoto, 69 Mustang Mach 1, and much more.
In the front show room at this time are the triplets: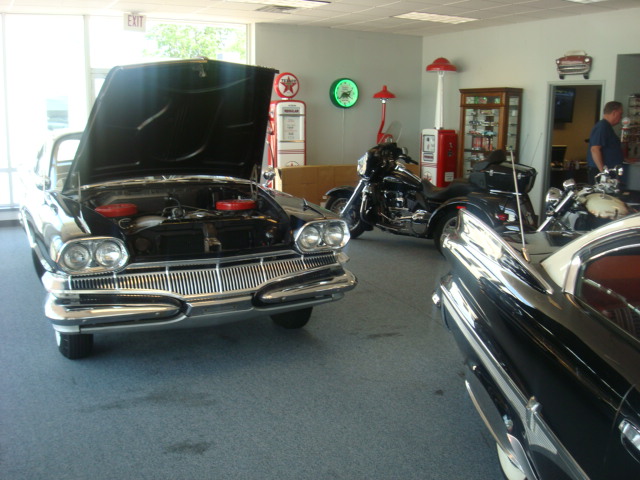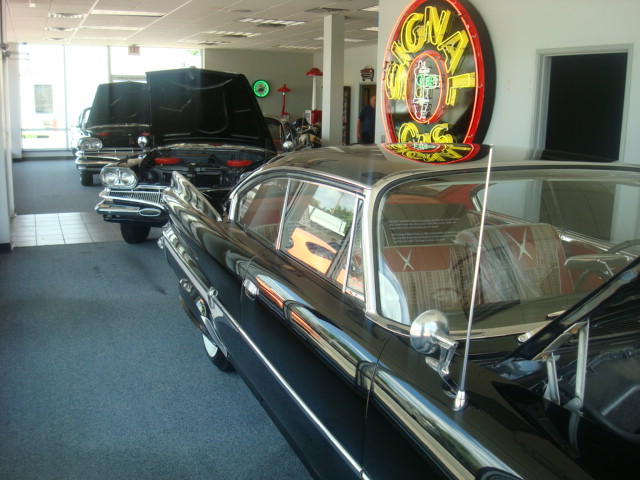 Above you will find three 1960 Dodge Dart Phoenix. I have never seen one of these, now I seen 3 all at the same time. Don found them in Florida. They have a website. Look up www.dandbmotorsks.com or click on link on right hand side of this page. 2501 10th st. Great Bend, KS, 620-796-2188.