Old Men with too much time and beer on our hands!
2910 Bazine Town Party
Aug 11, 2019
On August 10, 2019, I drove 67 miles to Bazine, Kansas. Every year they have what I would call a town party. They call it the 16th Annual Bazine Picnic. Part of that party is a free car show called Wheels In The Park. They attracted 54 cars and some real nice stuff. They also attracted 4 horses asses, Purma (Doc Hudson), Vonlenrod, Brooks and Sproul (Norton).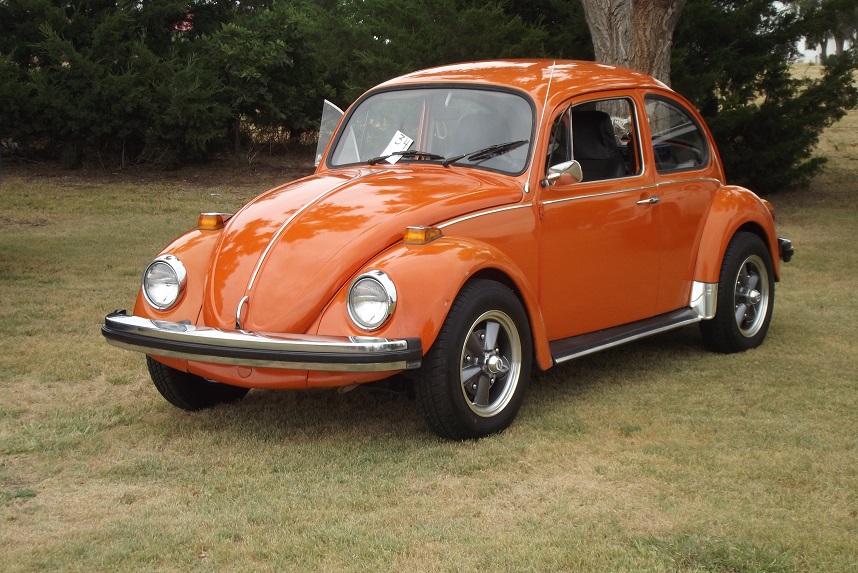 A well done bug.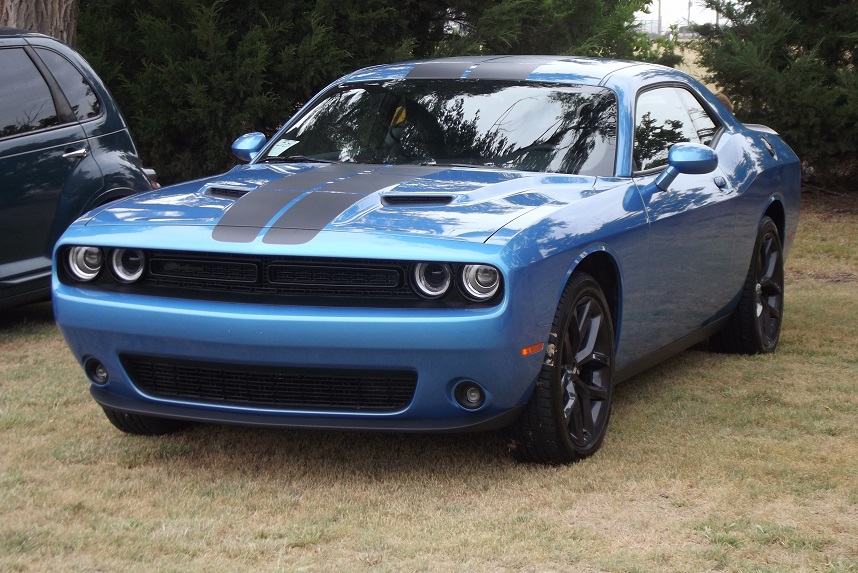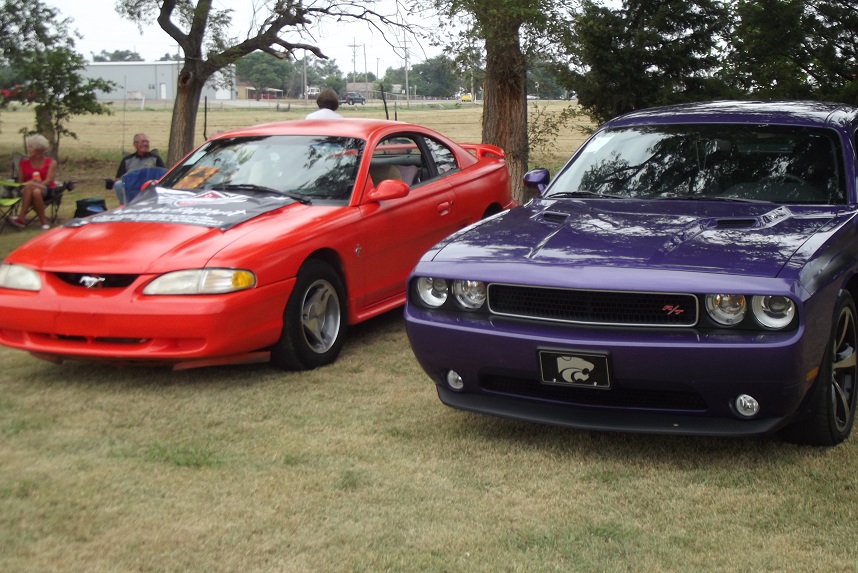 Some muscle in the Park.
Check out the 56 Ford below a well known and enjoyed ride in Western Kansas.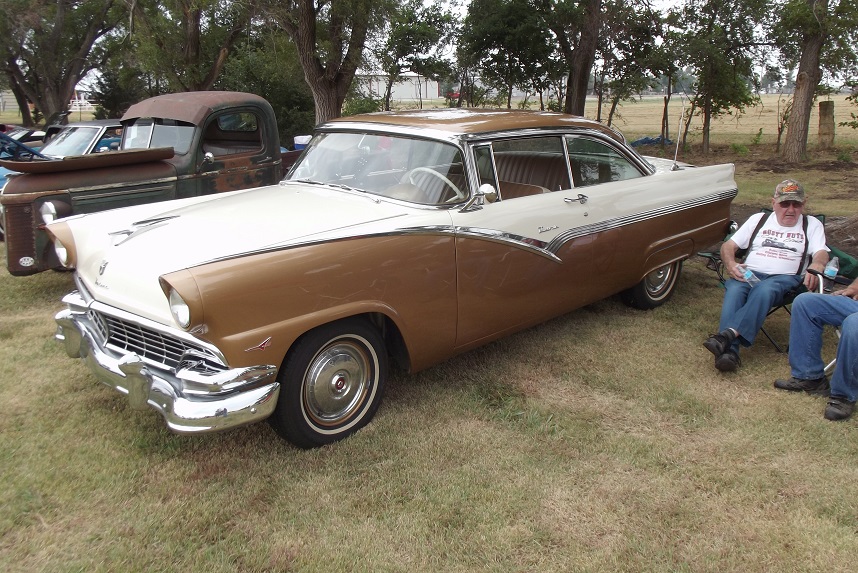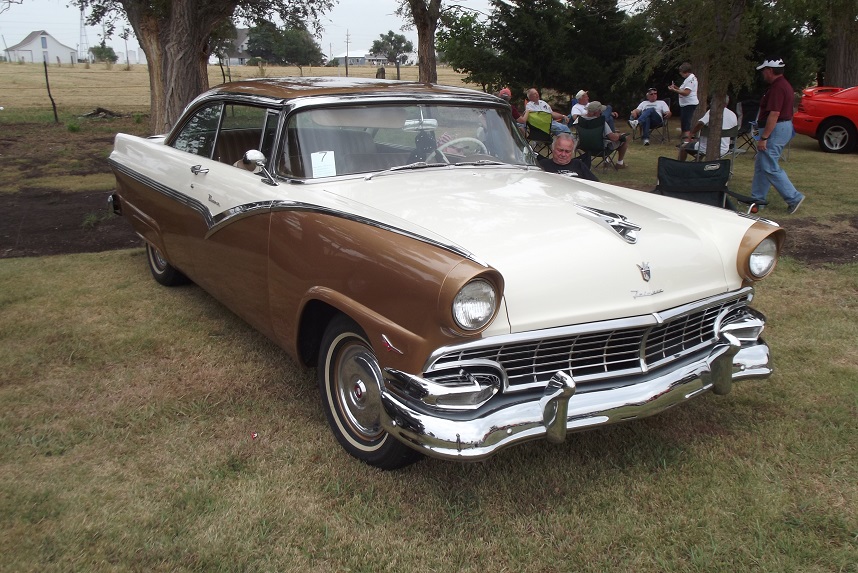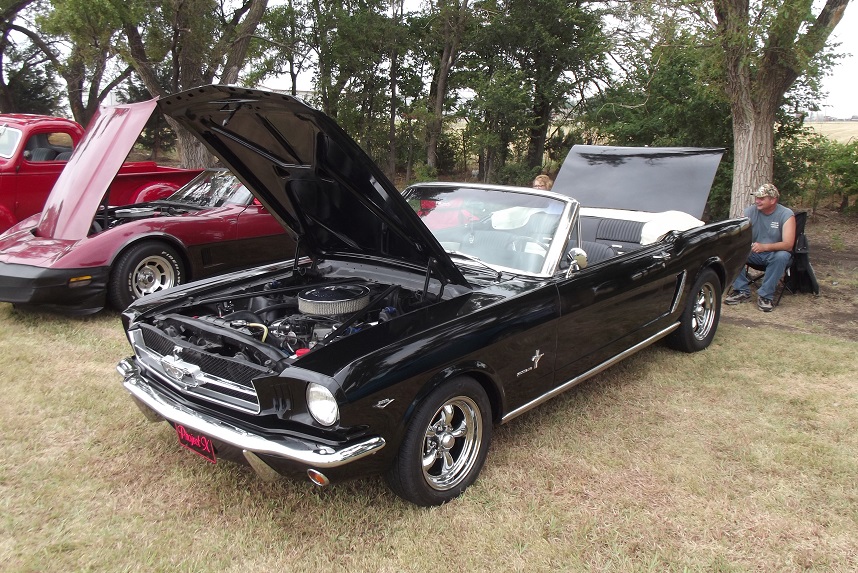 This was new to me. It is from Ellinwood and one of the best Mustangs I have seen. Tag says "ALLHERS. Like to see this in Scott City next weekend.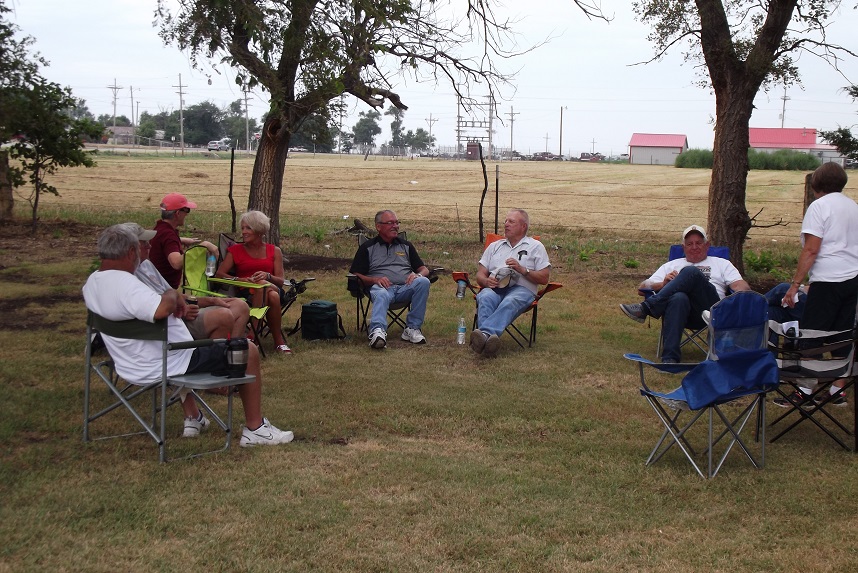 GIbbs, Eggleston, Eikenberry, Vonleonrod, and Purma. Nope they will not let me sit with them. I am sure they are solving the world's problems.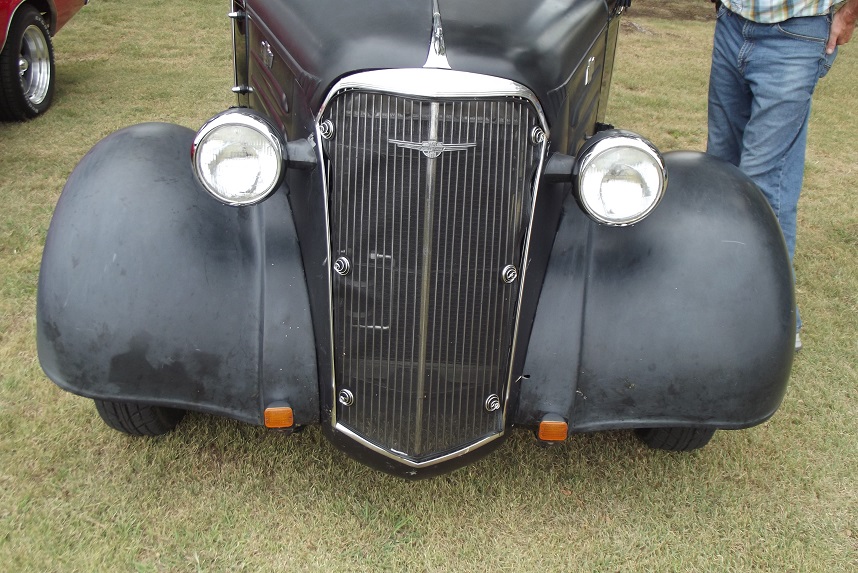 37 Chevy Truck Grill. Looks same but much bigger than car grill.

Below you will find a Torino and a 409 Chevy that are new to me.
Don Eikenberry, Scott City, brought out his Chevy that he purchased from TOM REED MUSEUM, of Kalvesta, Kansas. The car did not look like this when they made a deal. That did not stop Tom from trying to buy it back for what he sold it for at the BLACK DOG, in Dighton, Kansas.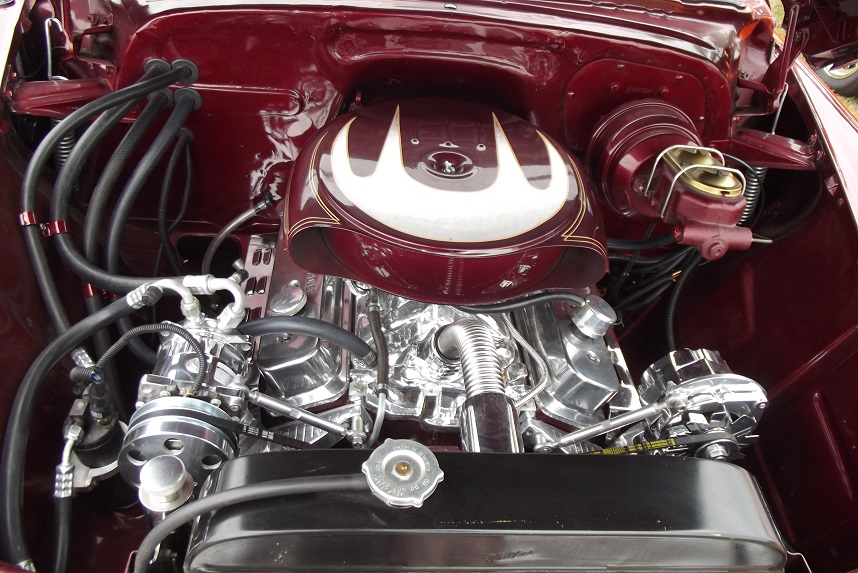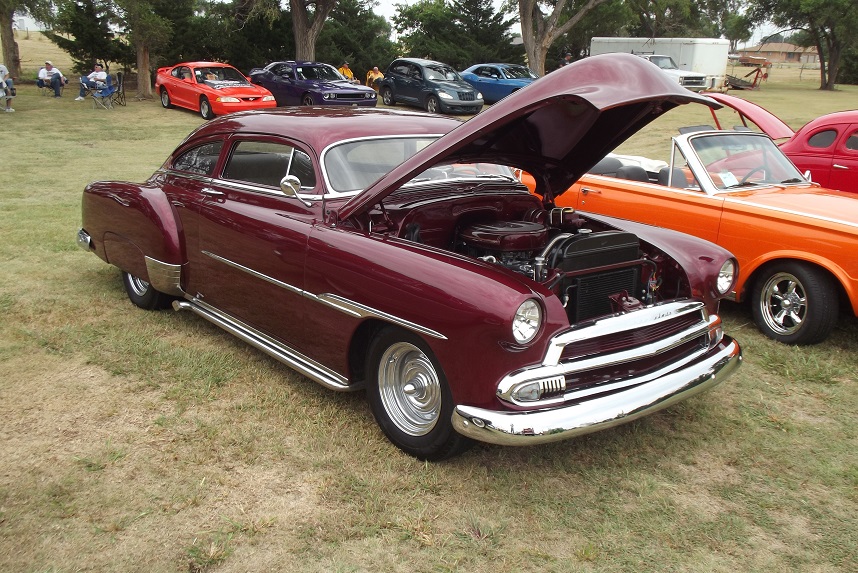 More cars and go-karts from Scott City, Kansas (not including Torino). Including Doc. Purma Hudson.

THAT WAS NOT A TEST. IF YOU CANNOT SPOT THE HUDSON THERE IS NO HOPE FOR YOU.
ELDON BRUNTZ, OF BAZINE WAS ON THE MOVE, ROUNDUP, ORGAINZING, CAJOLING, HARRASSING, ANNOYING AND CAUSING GENERAL MAYHEM ON HIS 3 WHEELER.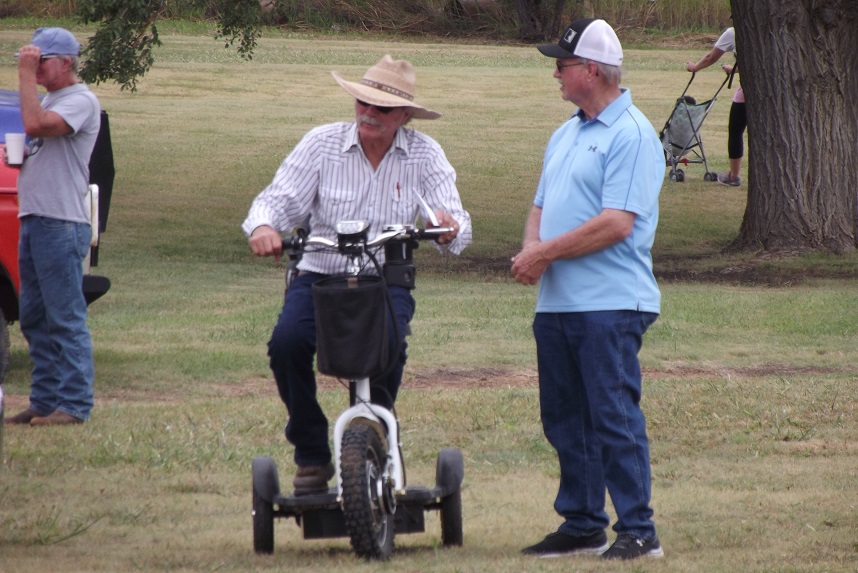 There was a group from Norton and Wakeeney Area there to capture the trophies..............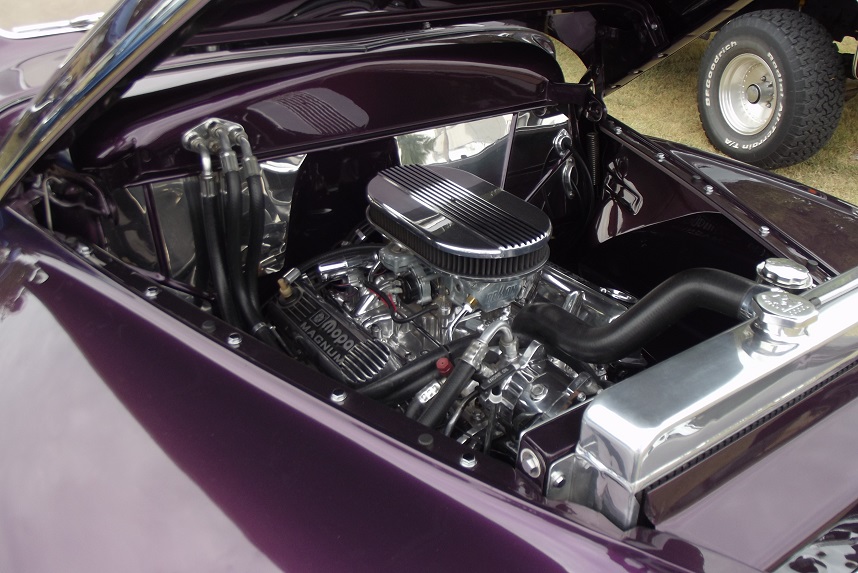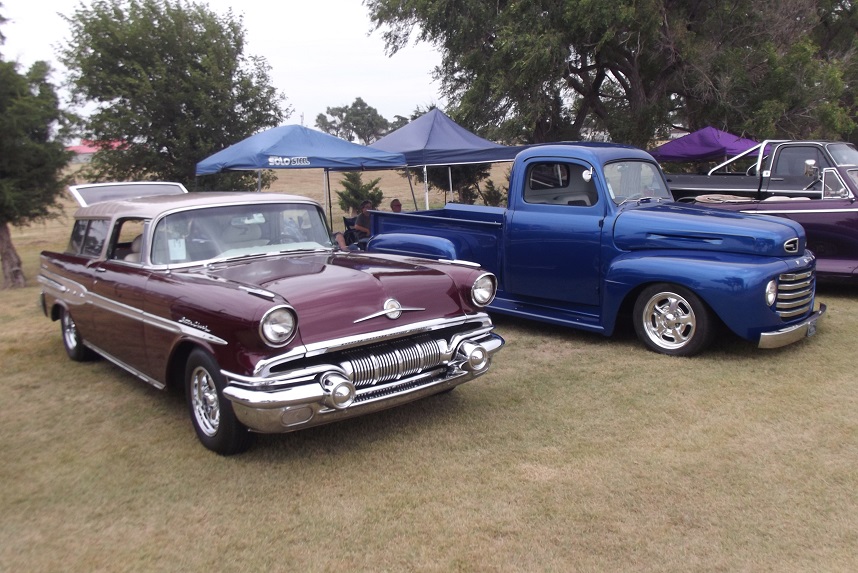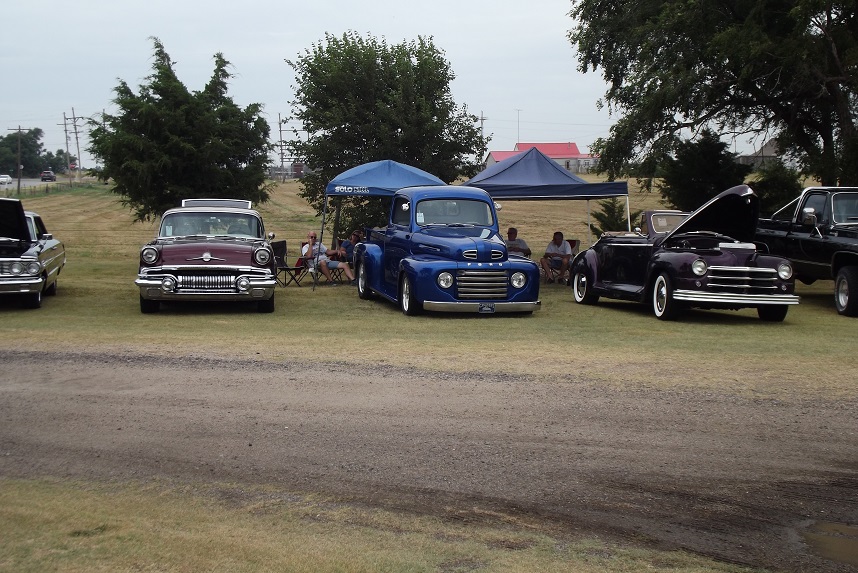 A couple things of note. There is a new bar cafe open in Dighton, Kansas. When you are traversing Highway 96 stop in at the BLACK DOG in a take and look, drink and eat.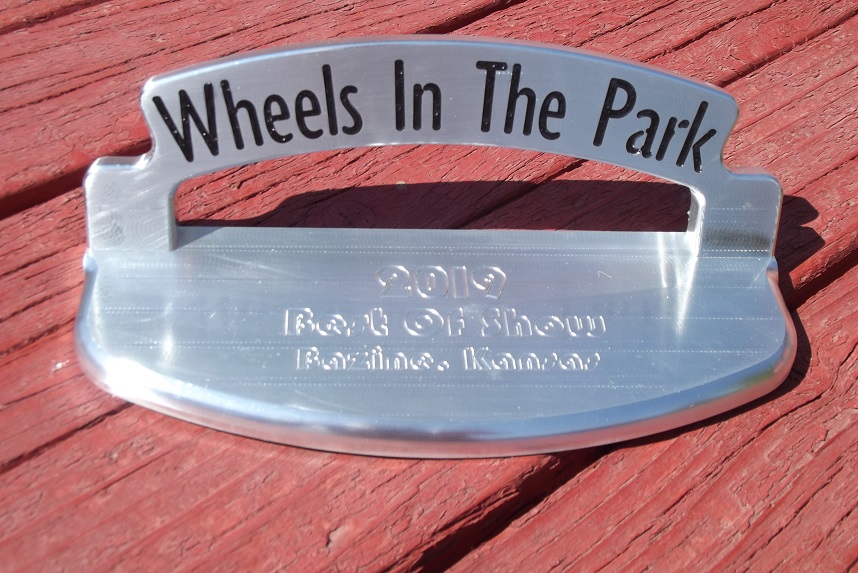 Wheels In The Park had given up on trophies but decided to try CMJ MANUFACTURING., INC. of Mulvane, Kansas and it is obvious they made a good choice.
ALL OF THIS LEADS UP TO NEXT WEEKEND. THE 40TH ANNUAL LAKE SCOTT CAR SHOW, SCOTT CITY, KANSAS. This event starts on Friday Night with a brat and hamburger cookout and gets in full swing Saturday Morning (18 August, 2019) Call Phil Gibbs at 620-290-2618 or Rex 620-214-9039.
See you there or be square.
Comments
Topics
---
Archives
---
Favorite Links
---
---