Old Men with too much time and beer on our hands!
2019 Lake Scott Car Show and Big Buck Poker Run
Aug 25, 2019
The 2019 Lake Scott Car Show and Big Buck Run started off with a bang. On Friday night August 16 we had 40+ cars since that was a surprise we ran out of free food at the cookout but everybody had a good time visiting and looking at cars and talking. Saturday, our big day, we saw 179 registered cars even after there was a storm Friday night while everyone was sleeping. Since this is called the Horses Asses site I expect I should start out with the newly crowned Horses Ass: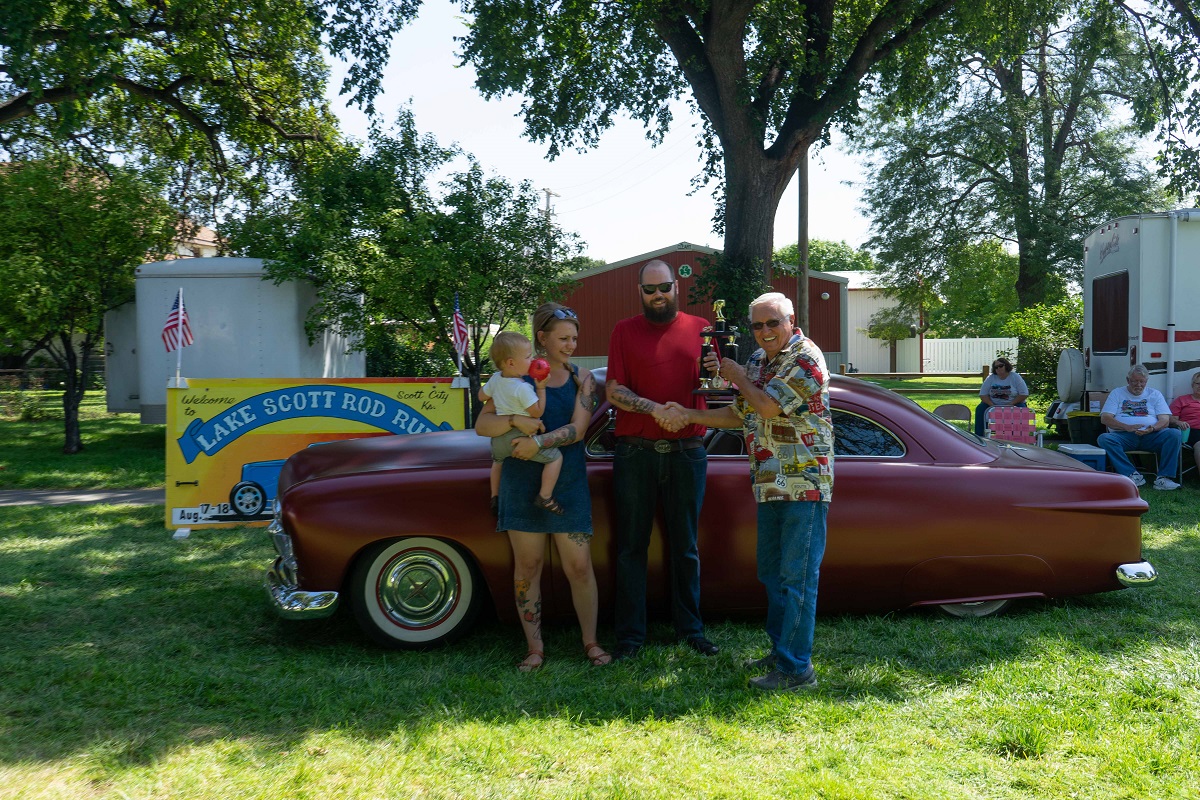 The above good looking guy (not the gray haired old man) is Roy Burrton with his family and his 1950 Ford from Hutchinson, Kansas is now the newest Horses Ass on record. His dad is "Bondo", for those of who us remember Lake Scott Car Show, attendees from the days past. He was the newest but not the only Horses Ass there, also present were many more Horses Asses, Jessica Brooks, Jake Brooks, Steve Brooks, Chuck Gill, Jay and Amy Sharp, Roger Blume, MIke Edwards, Tom Frydendahl, Bucky McCombs (by car only), Mark Vonleonrod, Don Gilbert, Rick Pelton, Billy Hill, Rick and Bonnie Morgan, Roger Kiaser, Jack Arnold, Larry Morris, Doc Purma and Nick Schwindt, when I take my shoes off I count 21 HORSES ASSES!!!!!!!!!!!!!!!!!!!!!!!! (let me know if I missed some, probably more in the park, just not crowned)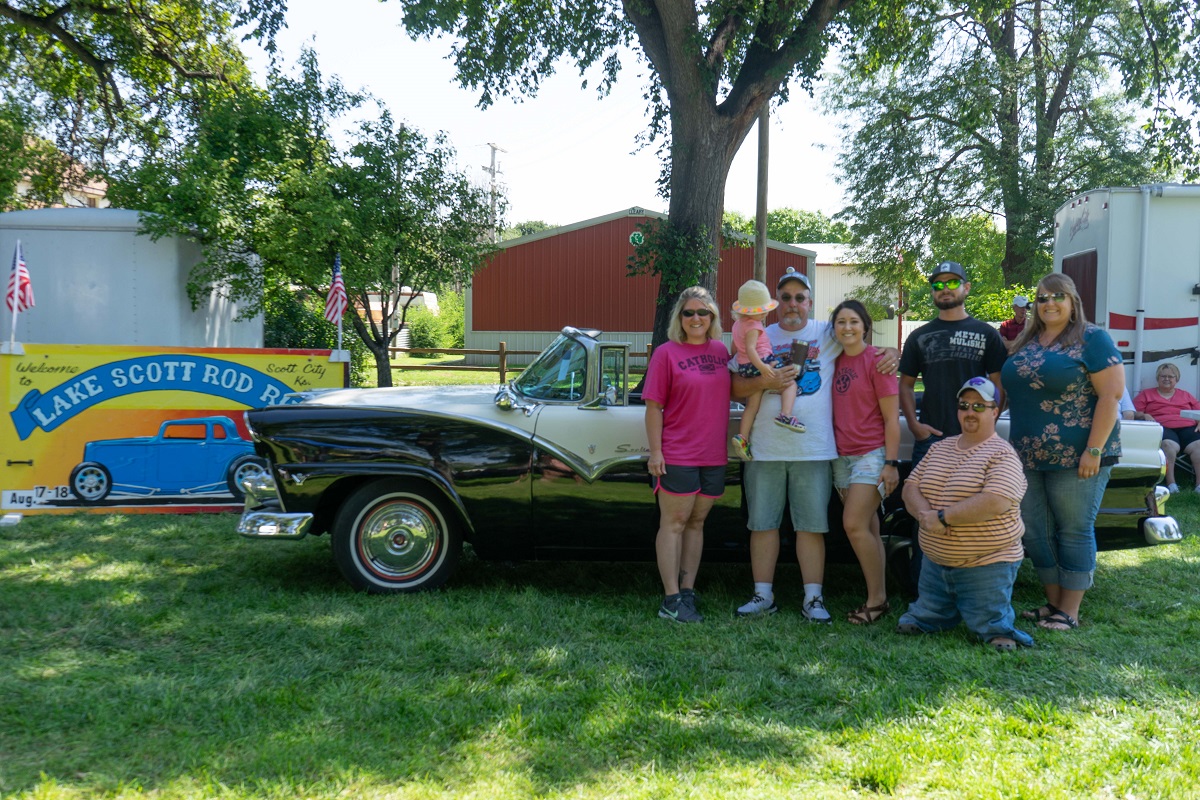 Quigg McCombs deservedly won the Buck McCombs Memorial Award with Bucky's old car.
How about some of the Top 30 Winners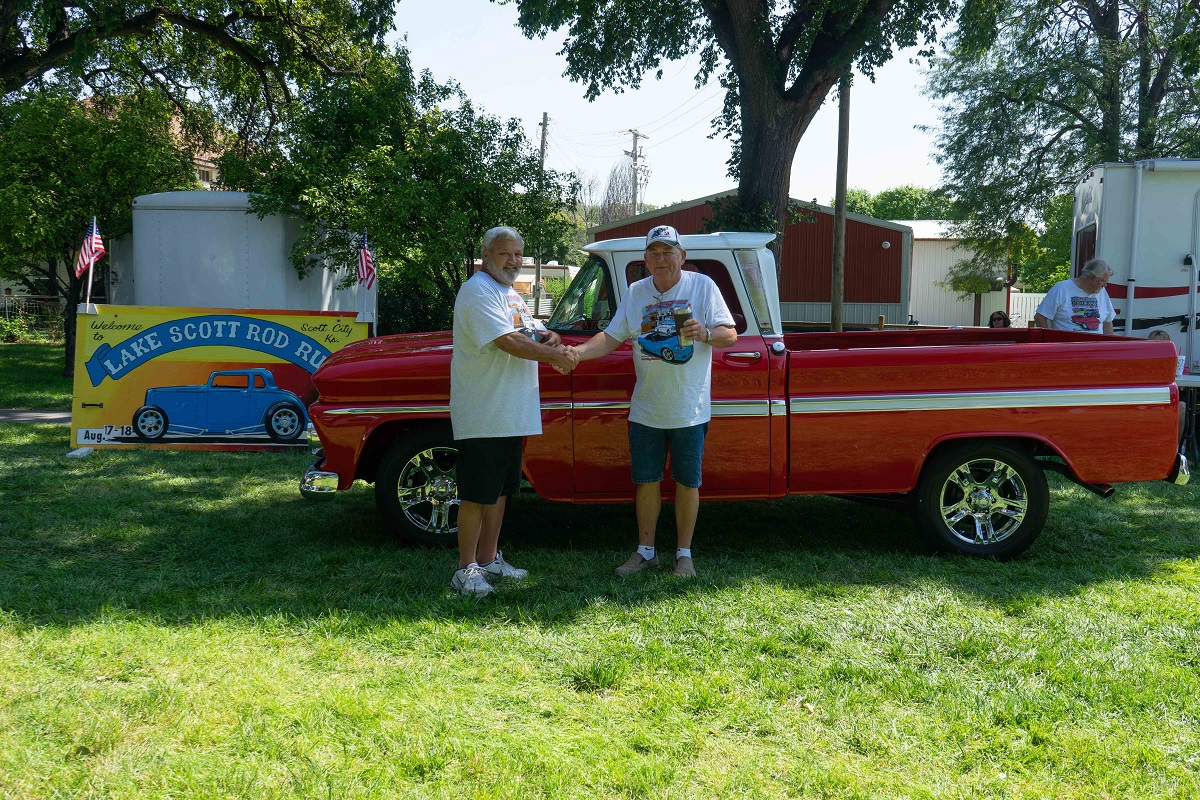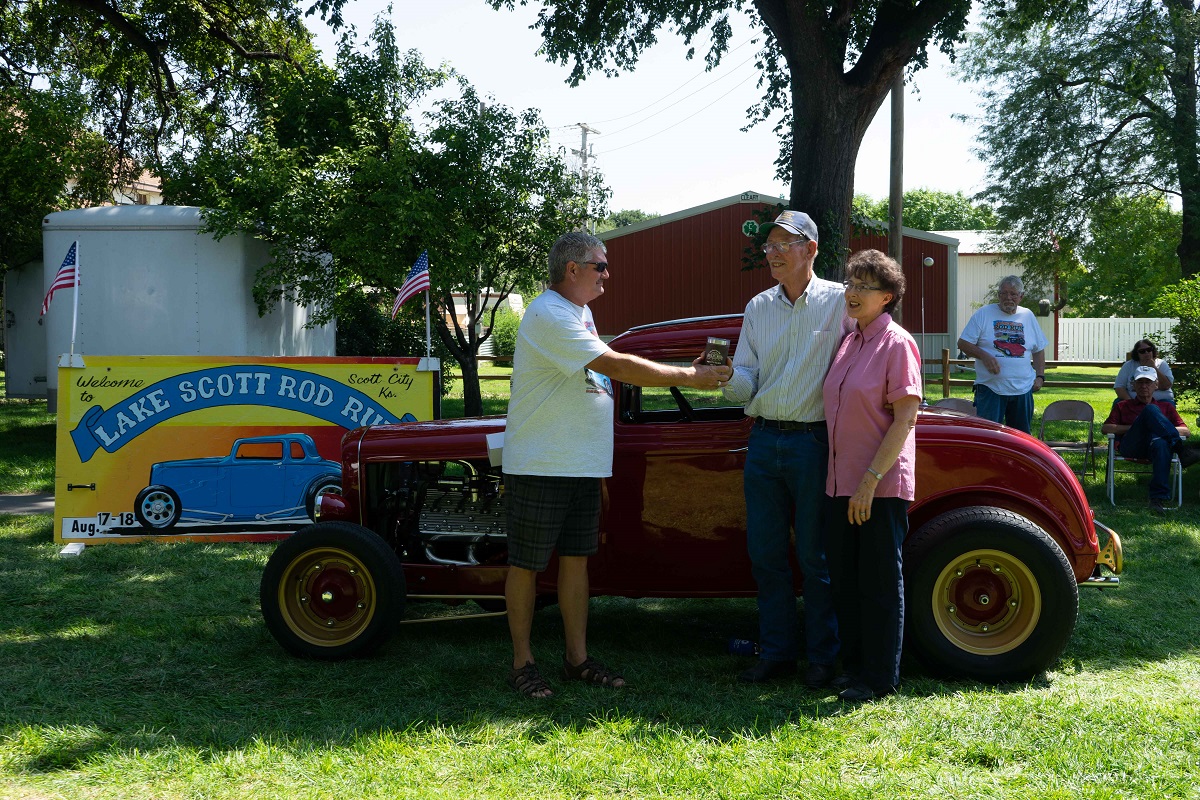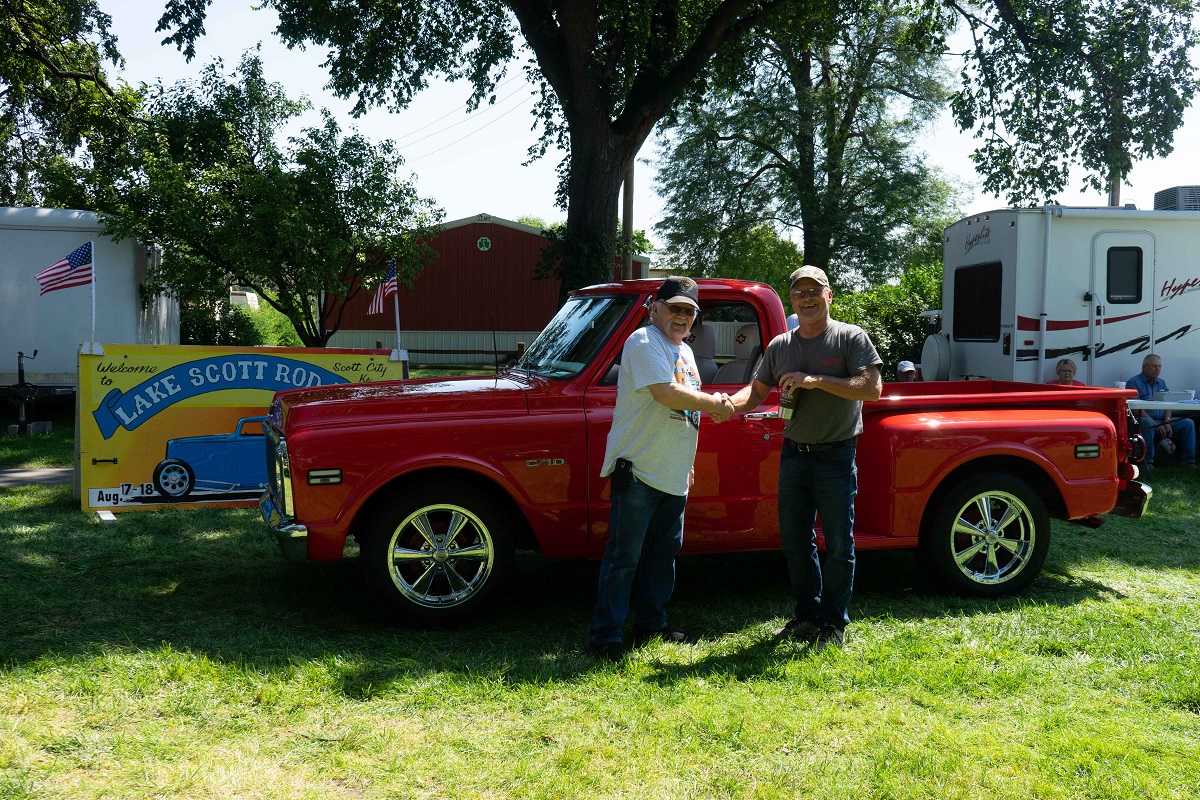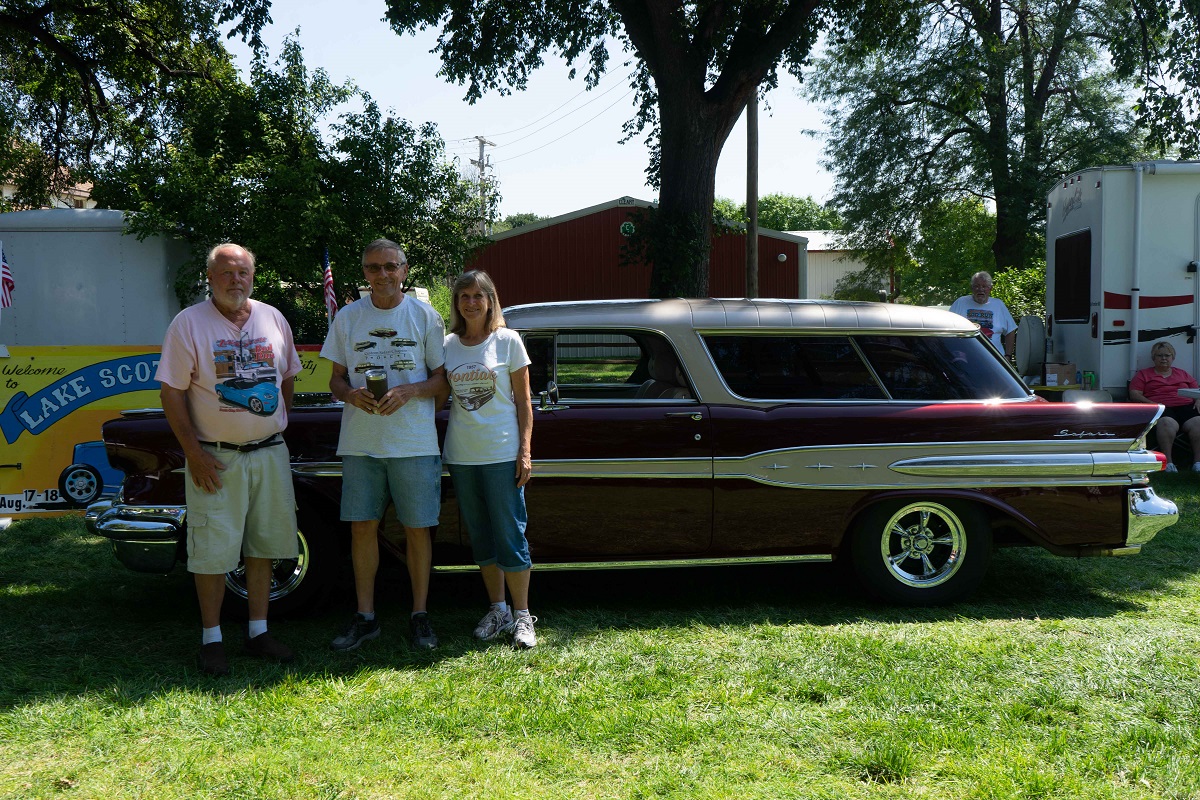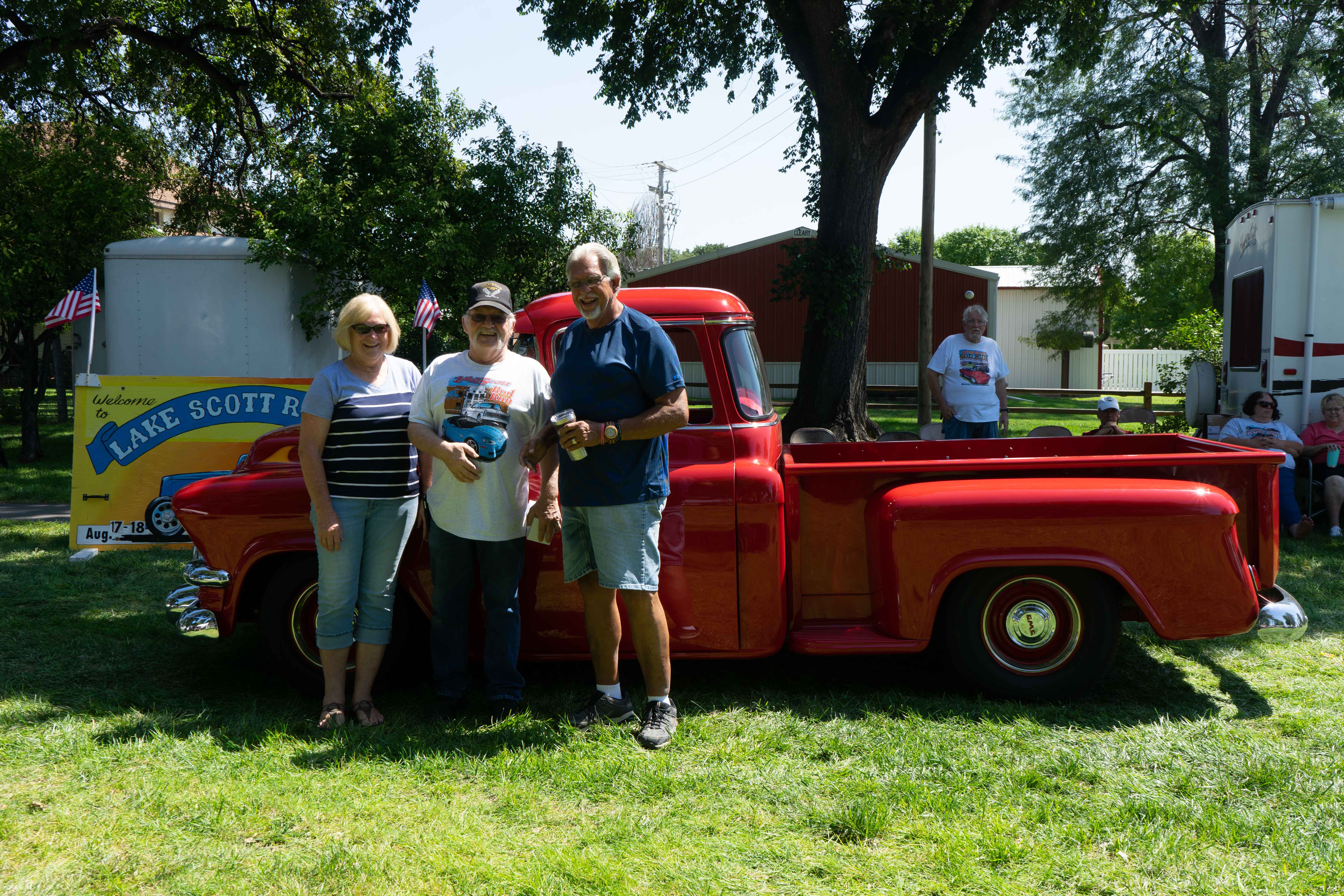 Stand by for more later.
The main attraction was the number of cars and people filling the park!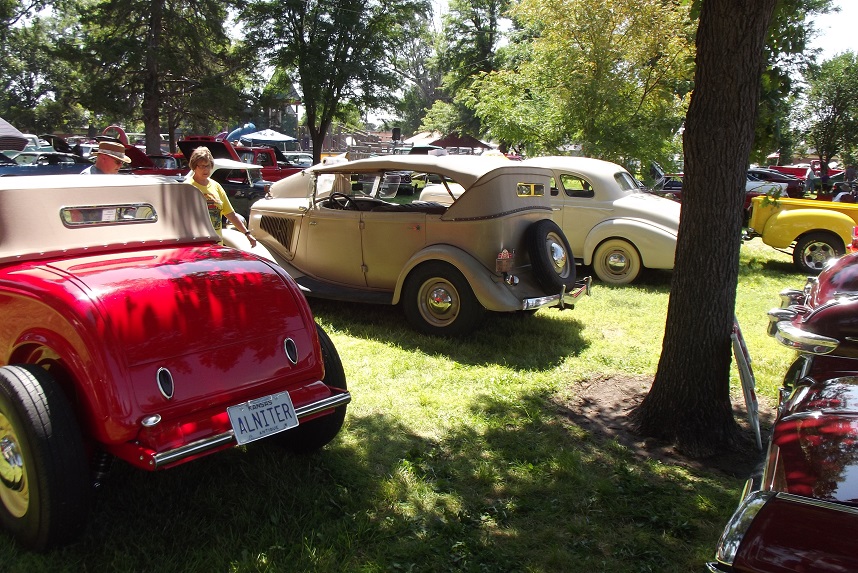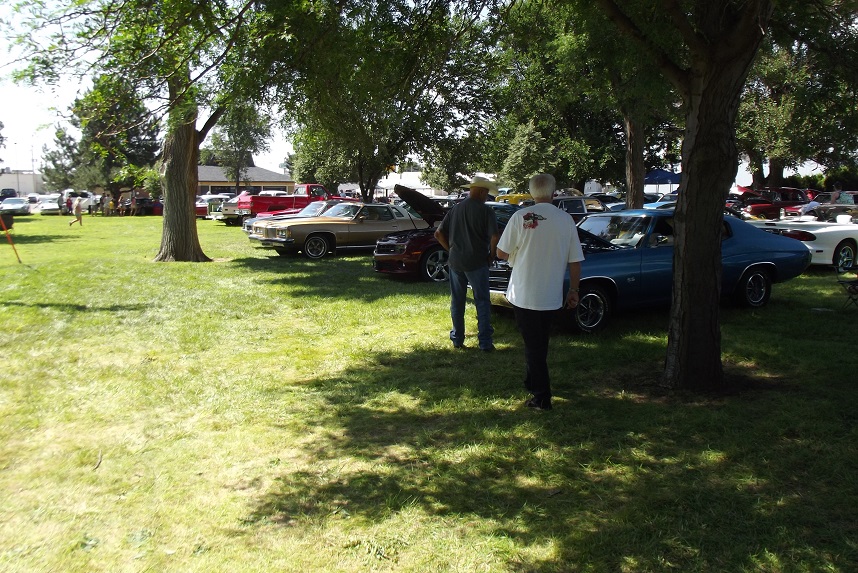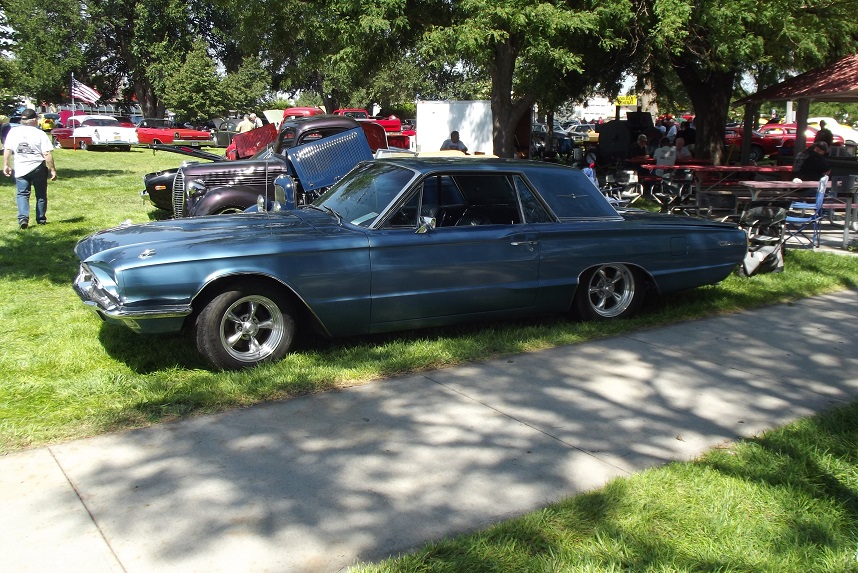 The Blue Tunderbird belongs to Jack Curl of Ulysses, Kansas but look behind it cars, cars, and more cars.
I listed Horses Asses above. Lets see them:
The original Horses Asses usually inhabit this Tent but they were invisible?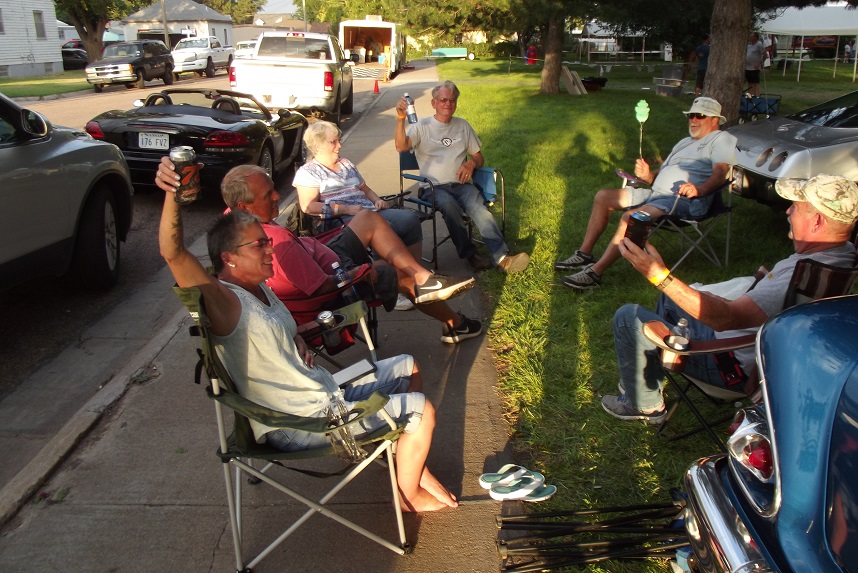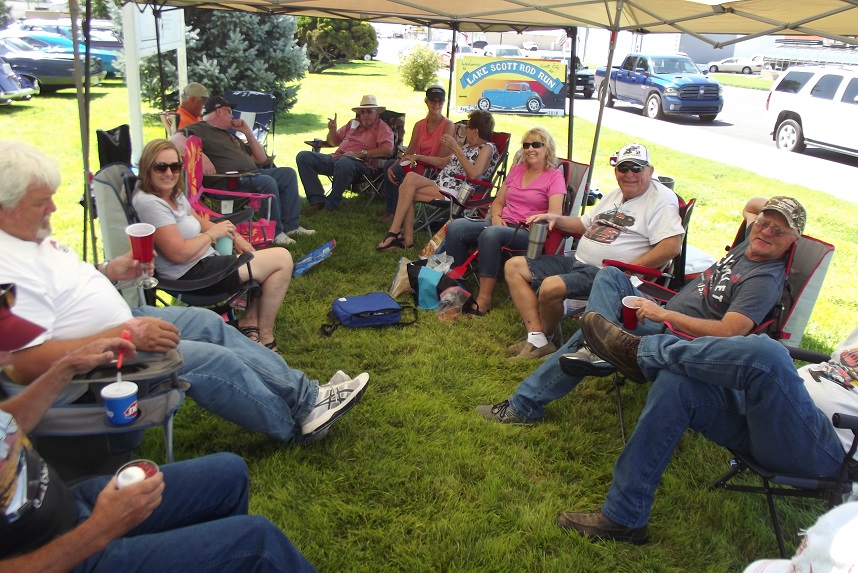 OH, above are many Horses Asses.
At 2:30 in the afternoon 70 cars went on a tour to the Historical Lake Scott Park, here is a sample: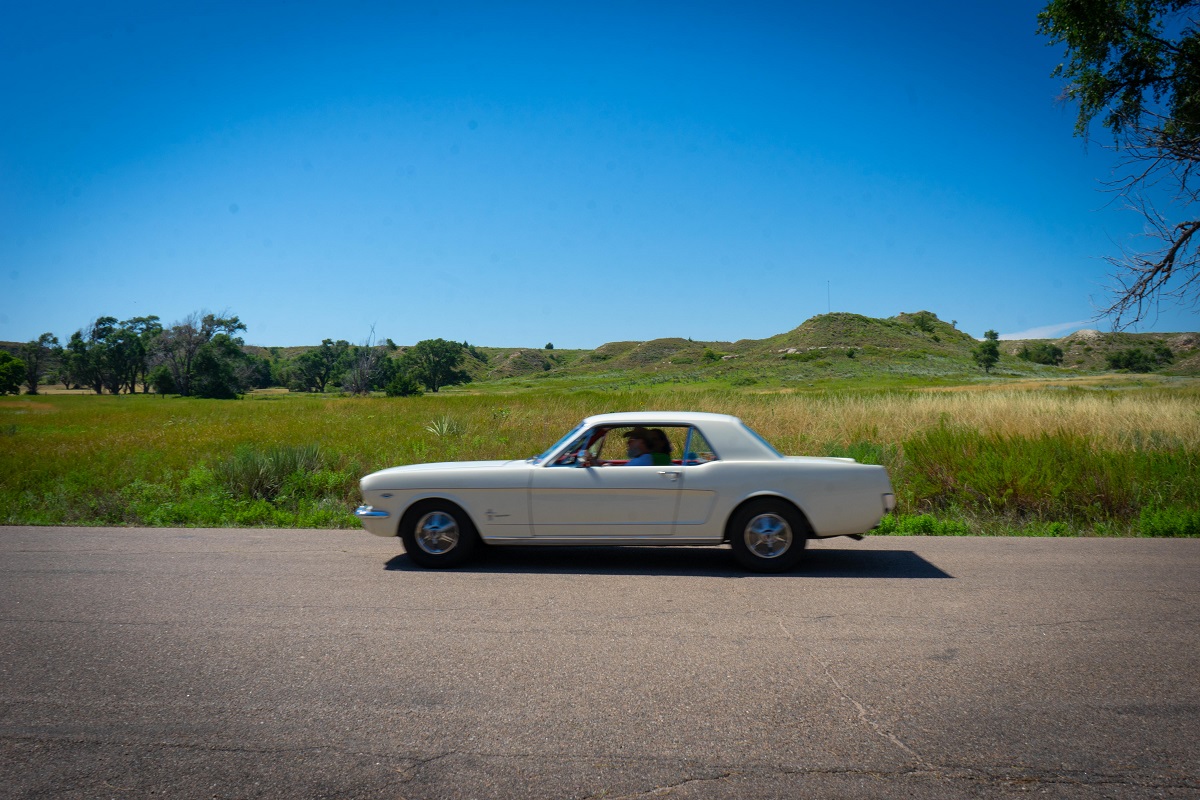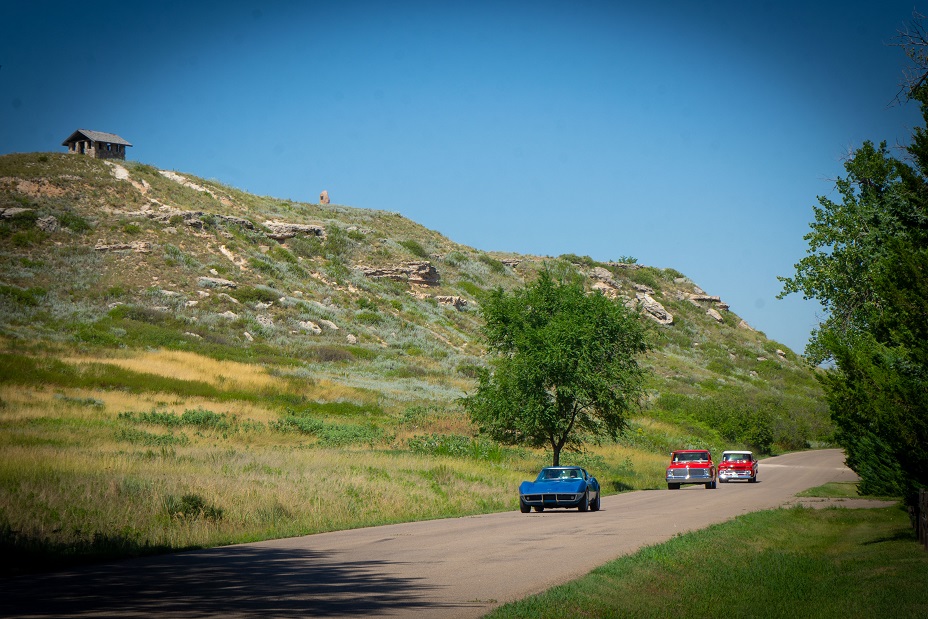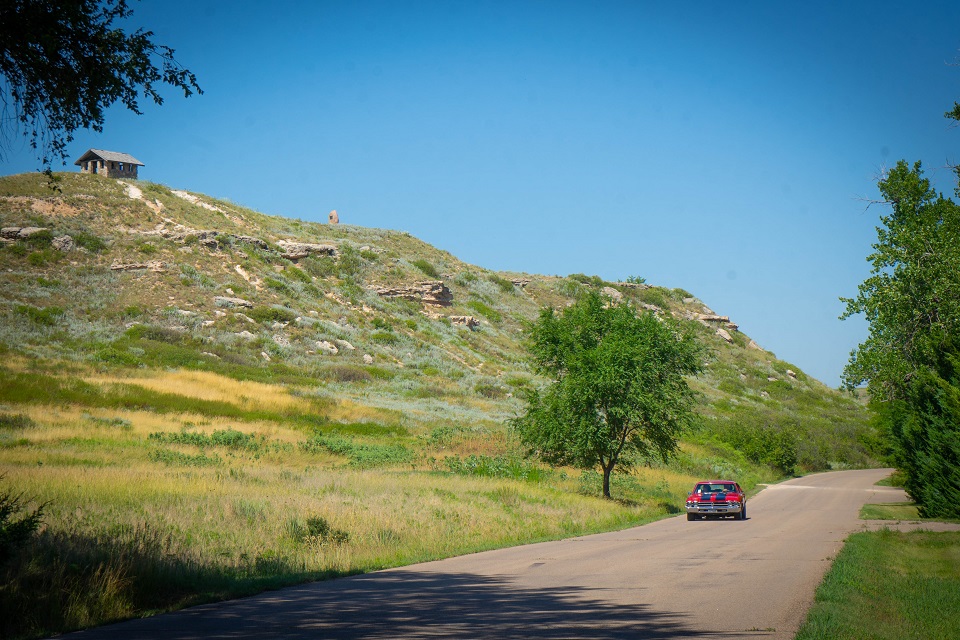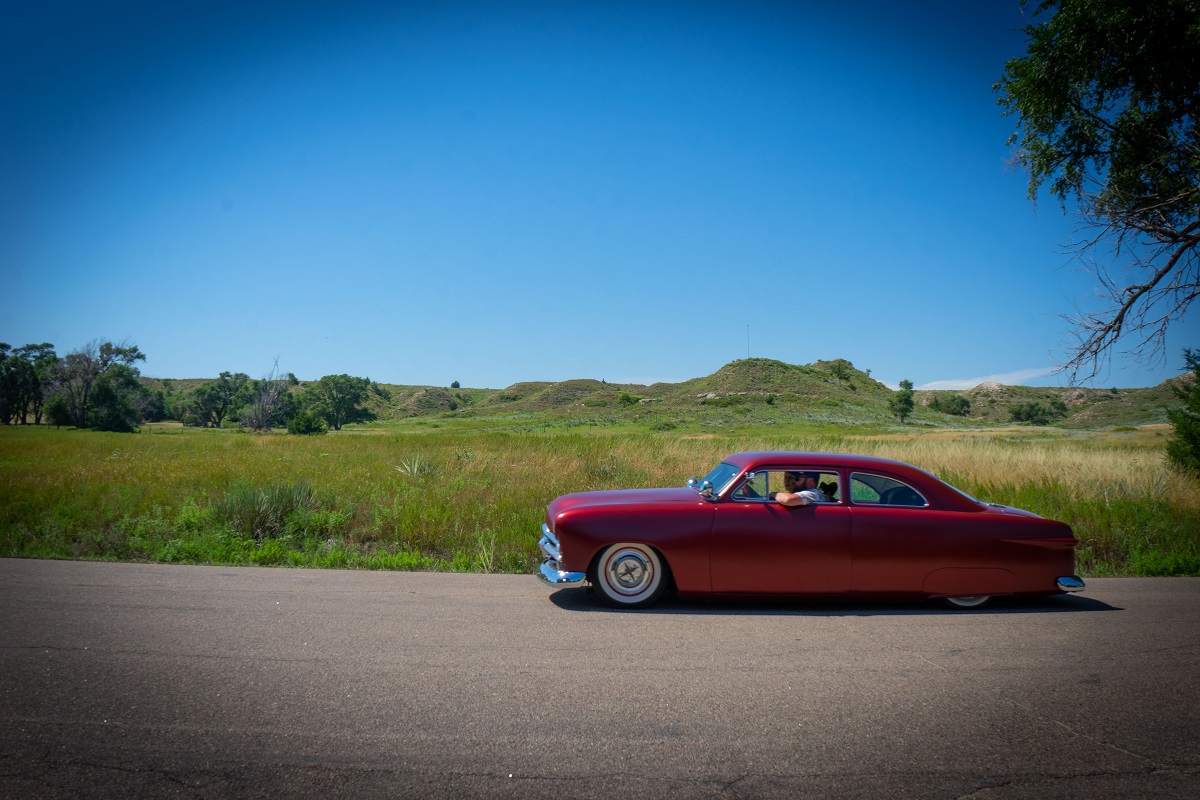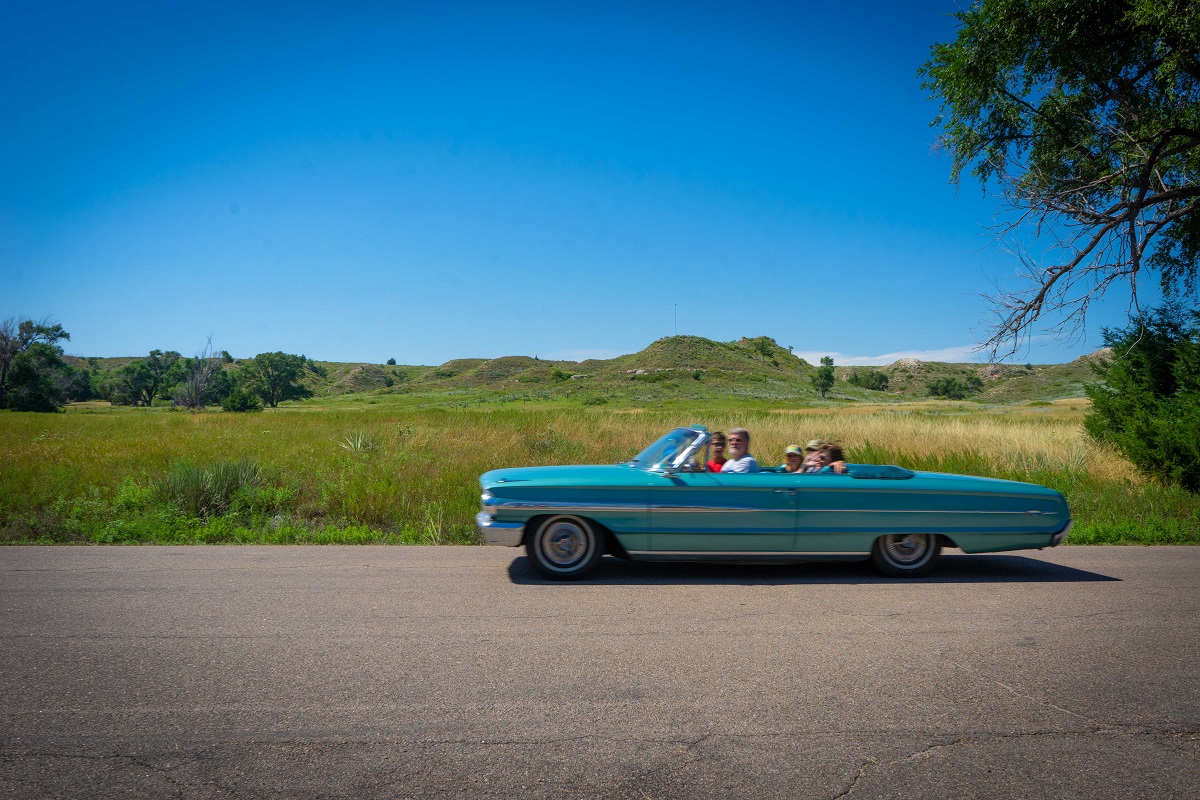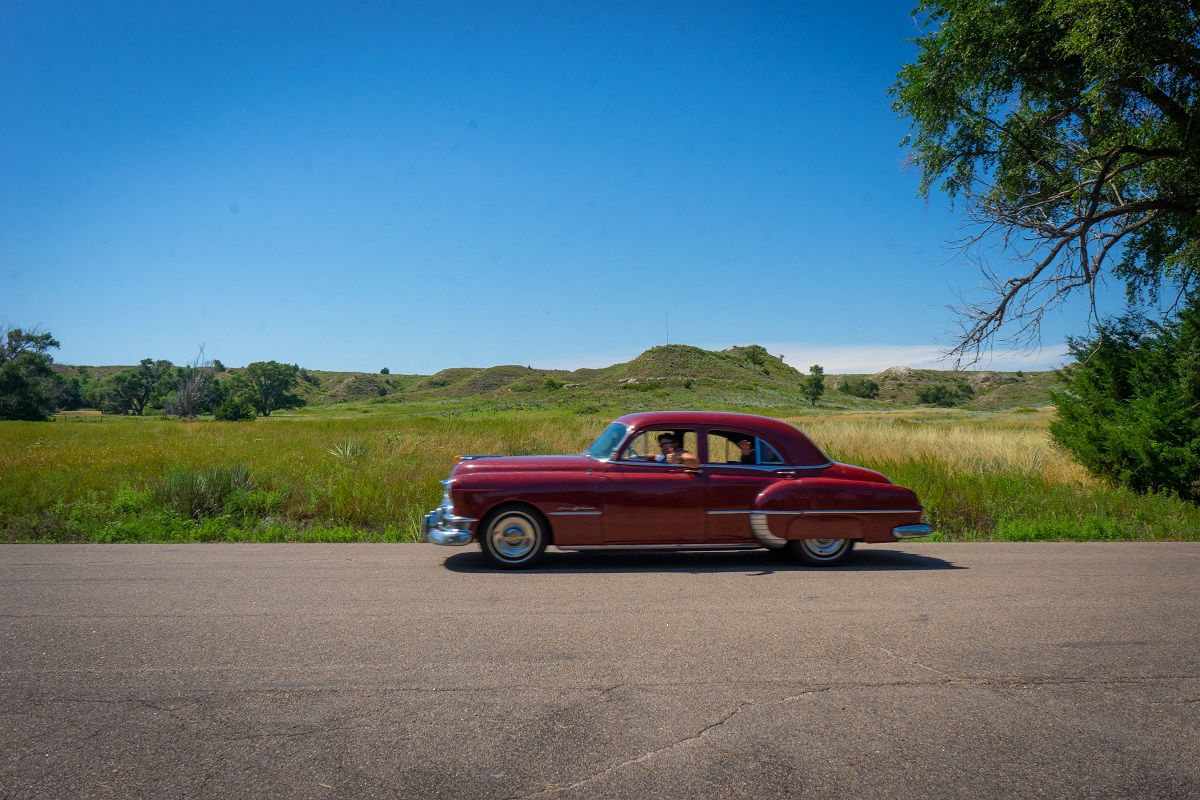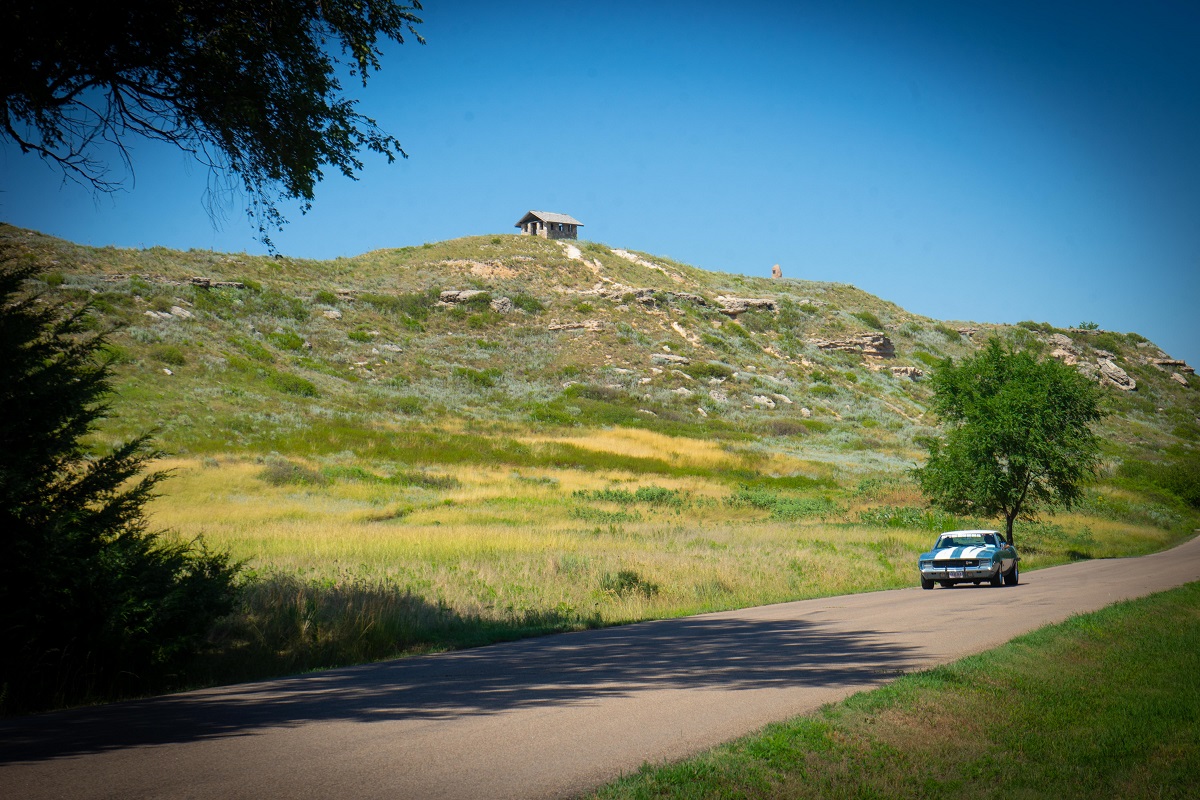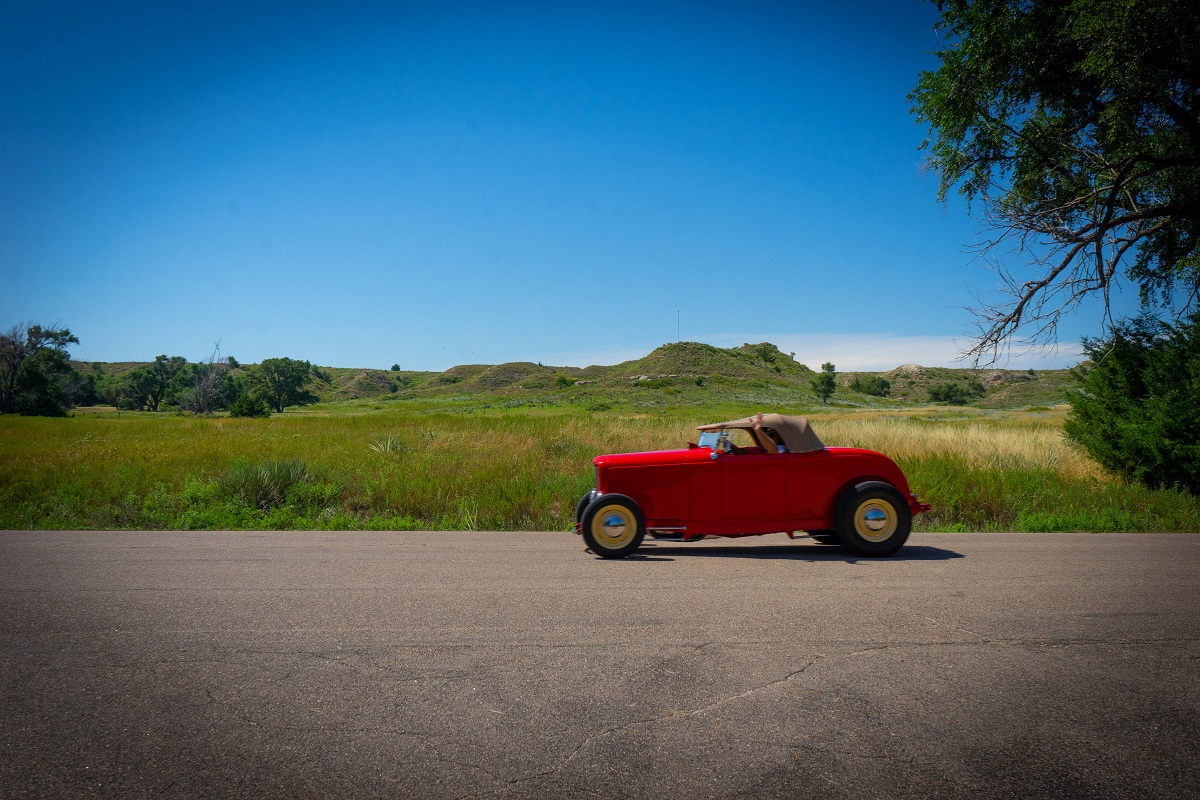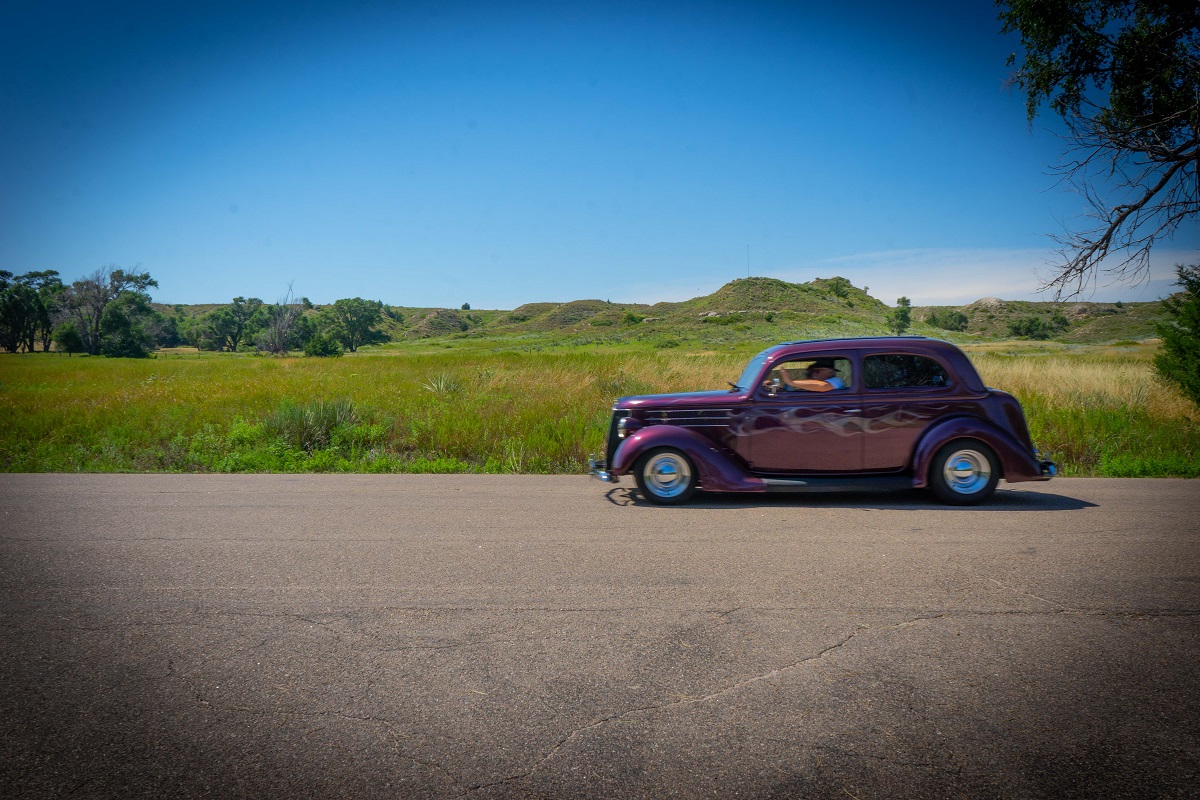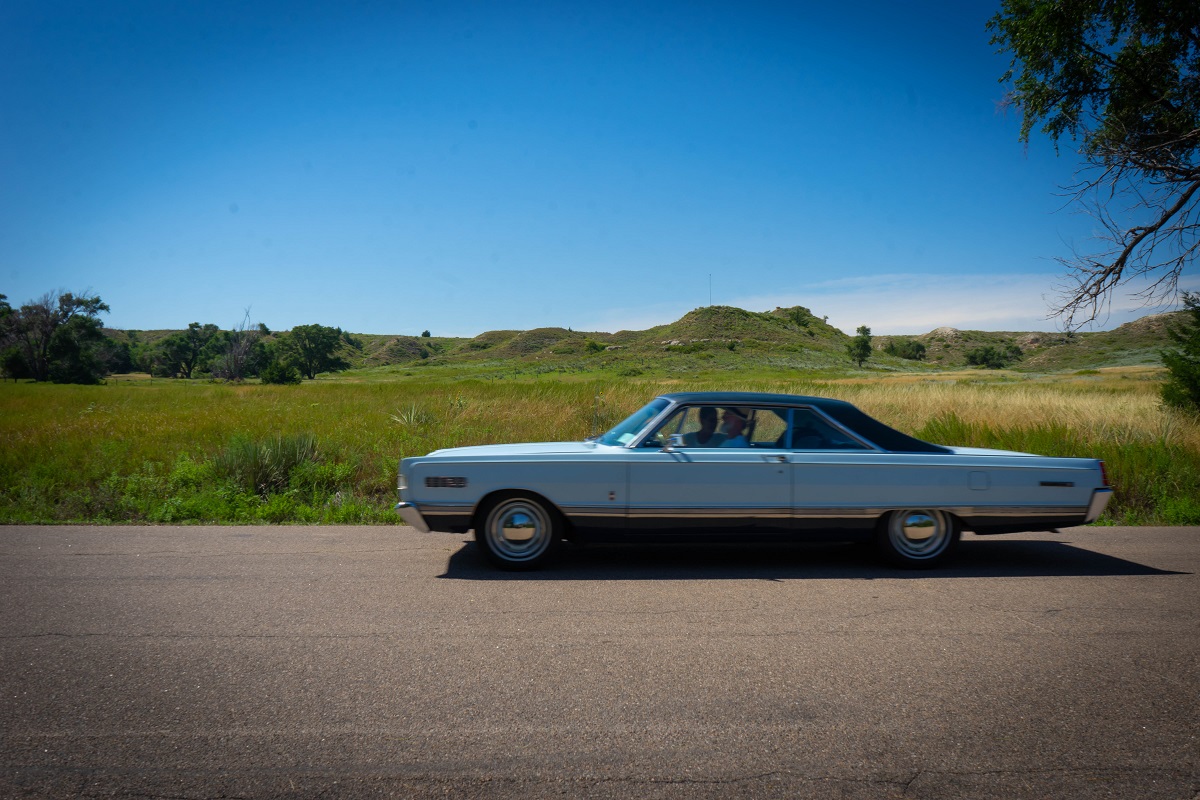 For you Photographers, How about that for a background for Pix of your car???? Remember these cars are not posing they are on the move driving by.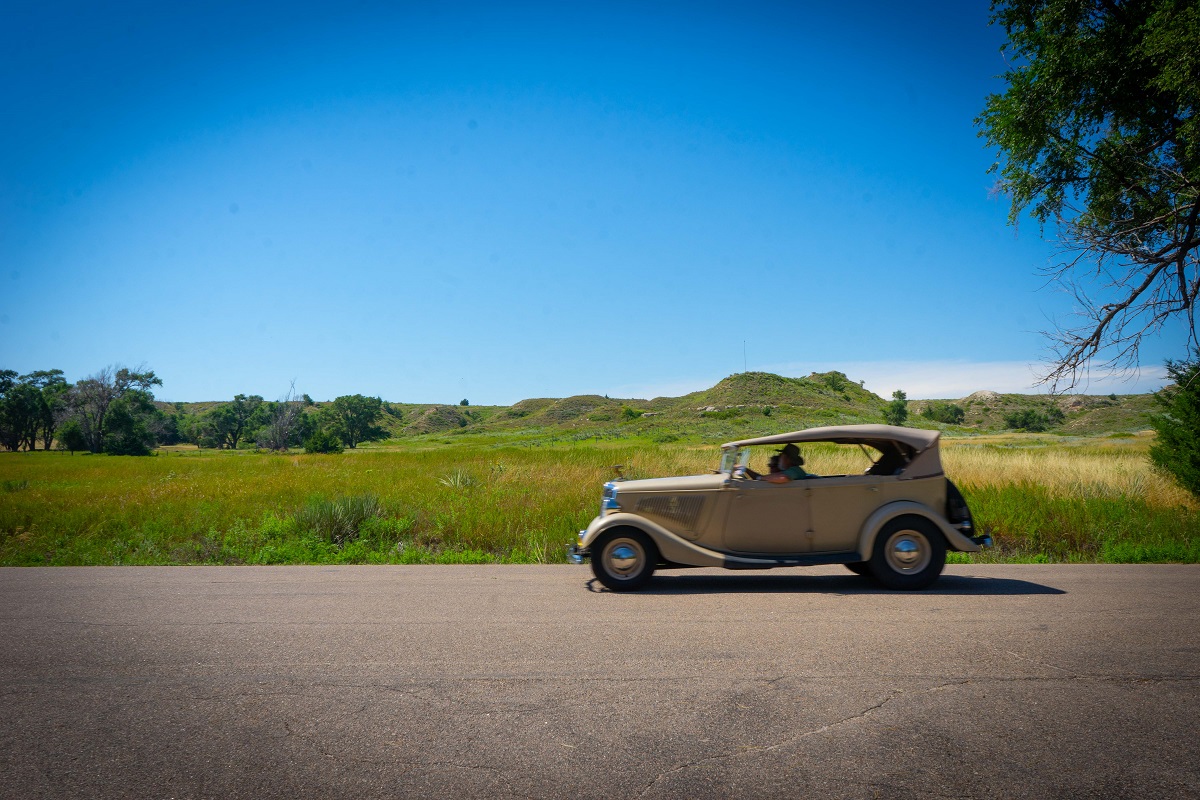 The couple that have designed 90%+ of our show shirts decided to take the trip in their 1932 Ford Roadster, B-Scott and Lisa Haines, (B-Scott Haines Studios) drove from Eldorado, Kansas and drove out to the Lake.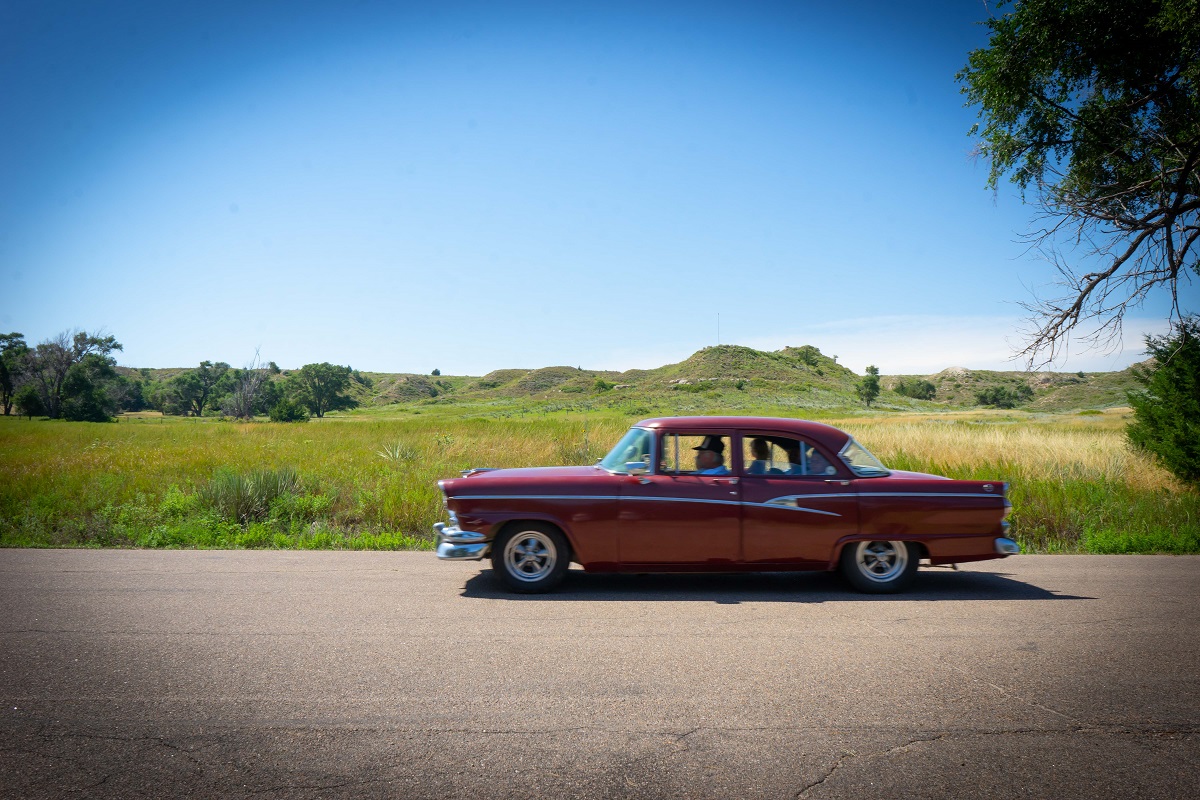 How about Daryle Lewis from Syracuse, Kansas. He attended the 1st show and the 40th show and drove to the Scott Lake in the same 1956 Ford 4 door Sedan Custom that he drove to the first show. That ain't never happened any place before.
Some one smelled food and they lined up!!!!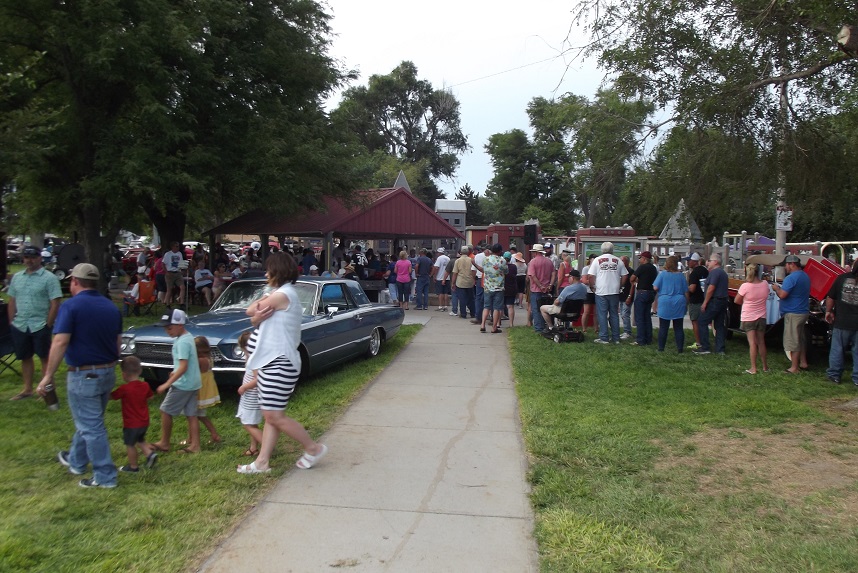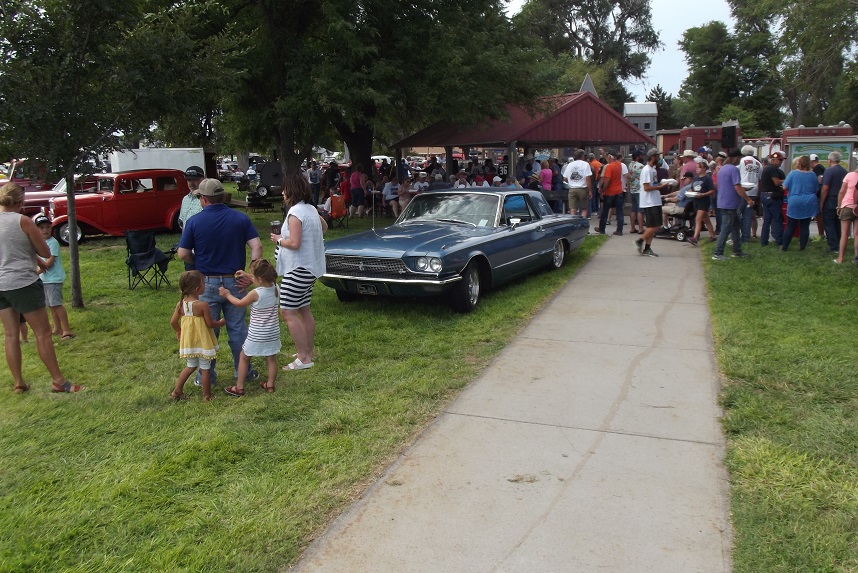 I think they ate everhthing that Kyle Laush cooked including the Peach Cobbler that was baked in Dutch Ovens at the park.
Some more top thirty trophy getters: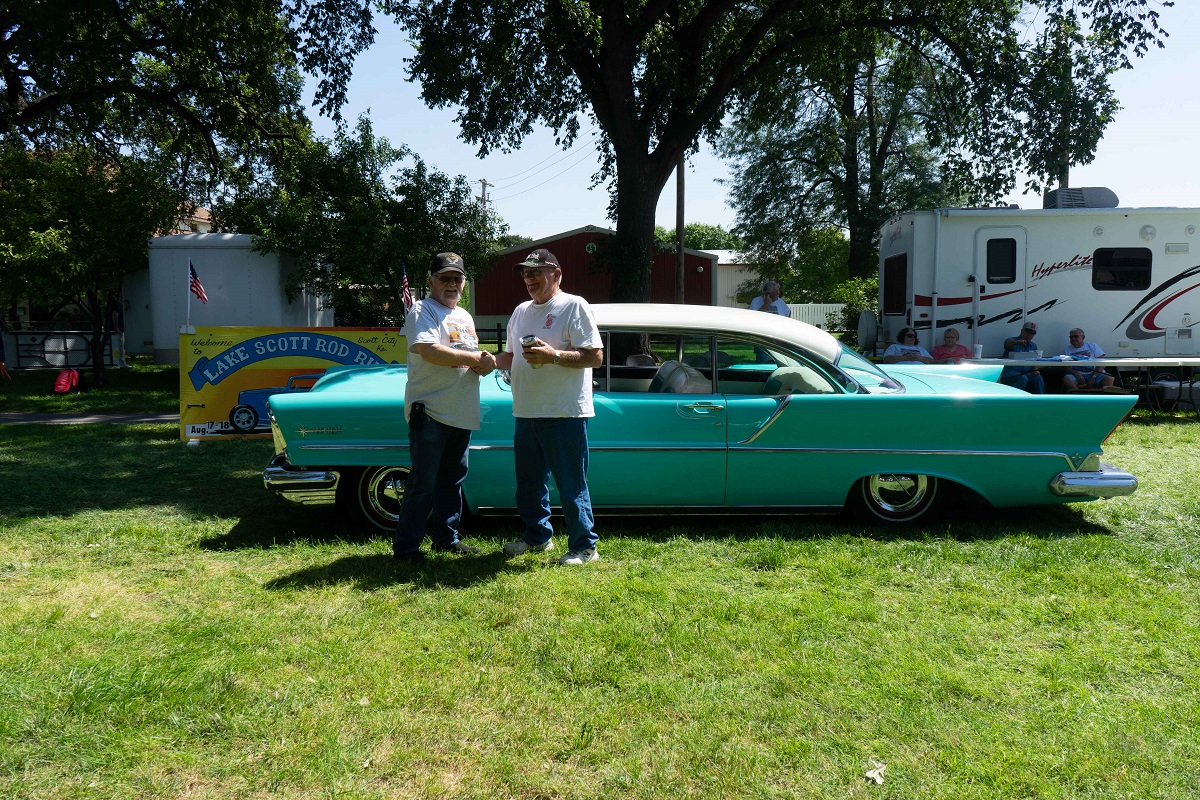 Bruce Flipse from Colby, Kansas, brought his 1957 Lincolon, my favorite.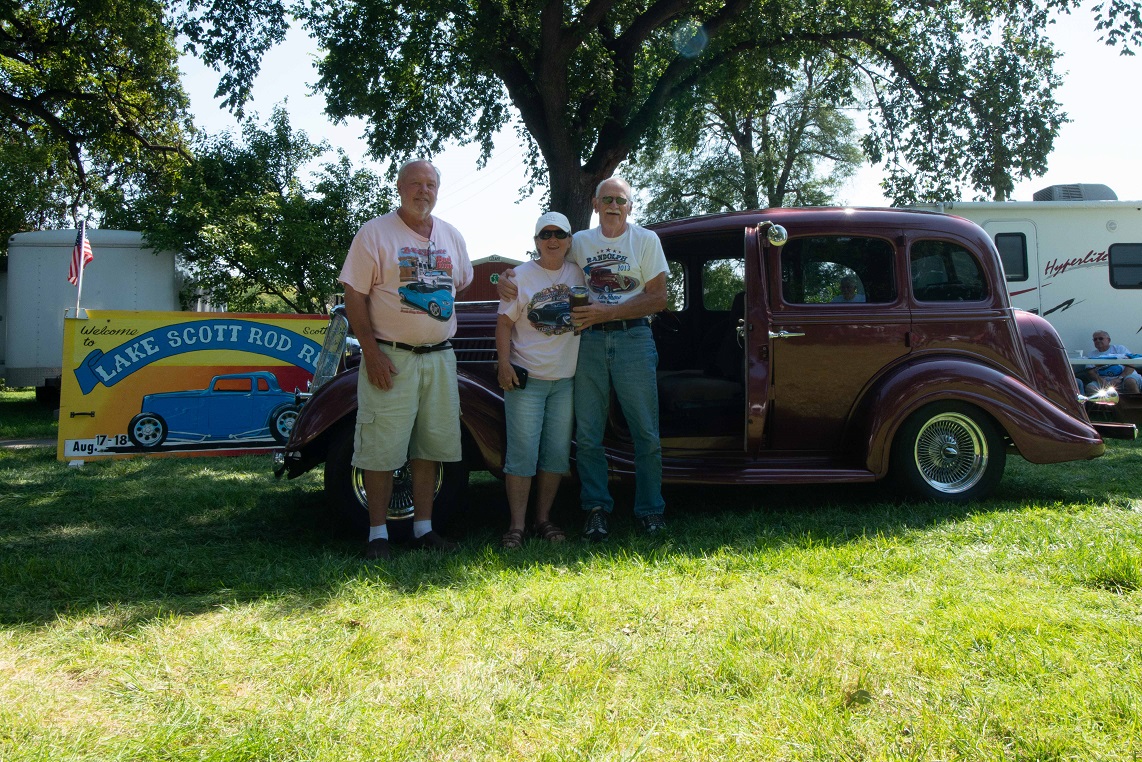 Good friends from Salina brought their 1936 Terraplane. Mick & Doty Franklin.
Shorty Lawrence from Scott City, Kansas brought his 1930 Ford Coupe.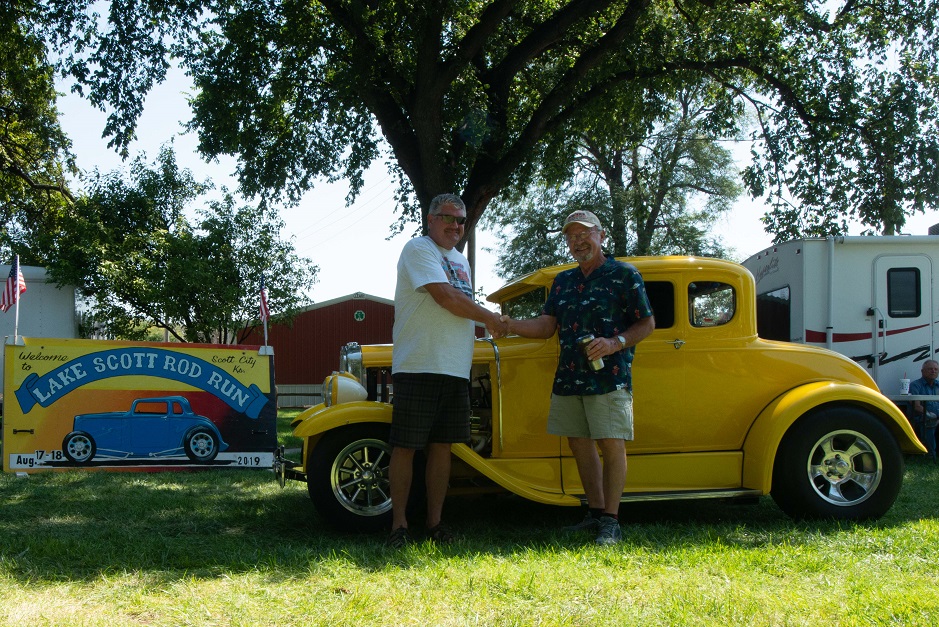 We were privileged to have Jim & Sheldy Doty's 1958 Chevrolet Custom Pickup.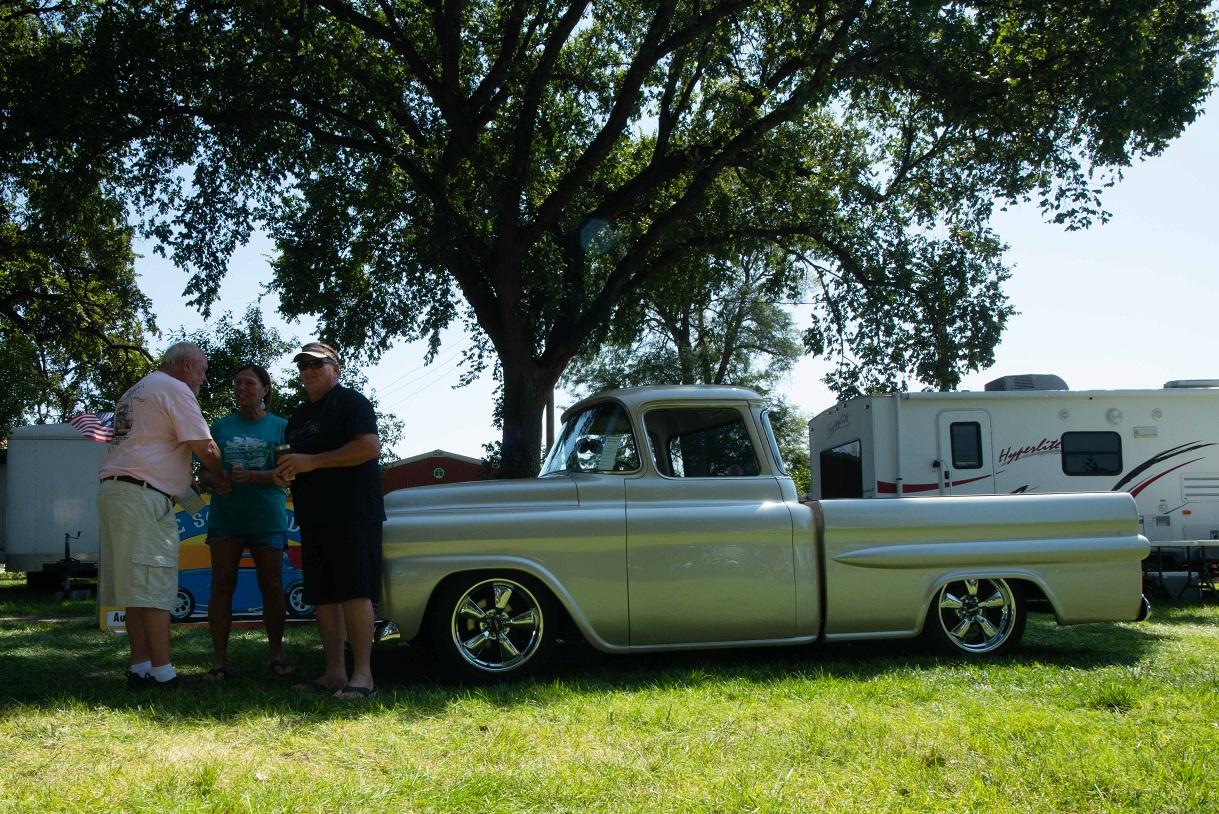 The top vote getter, PARTICIPANT'S CHOICE" was the 1968 Firebird Convertible, owned by Jackie Lang of Hays, Kansas.
T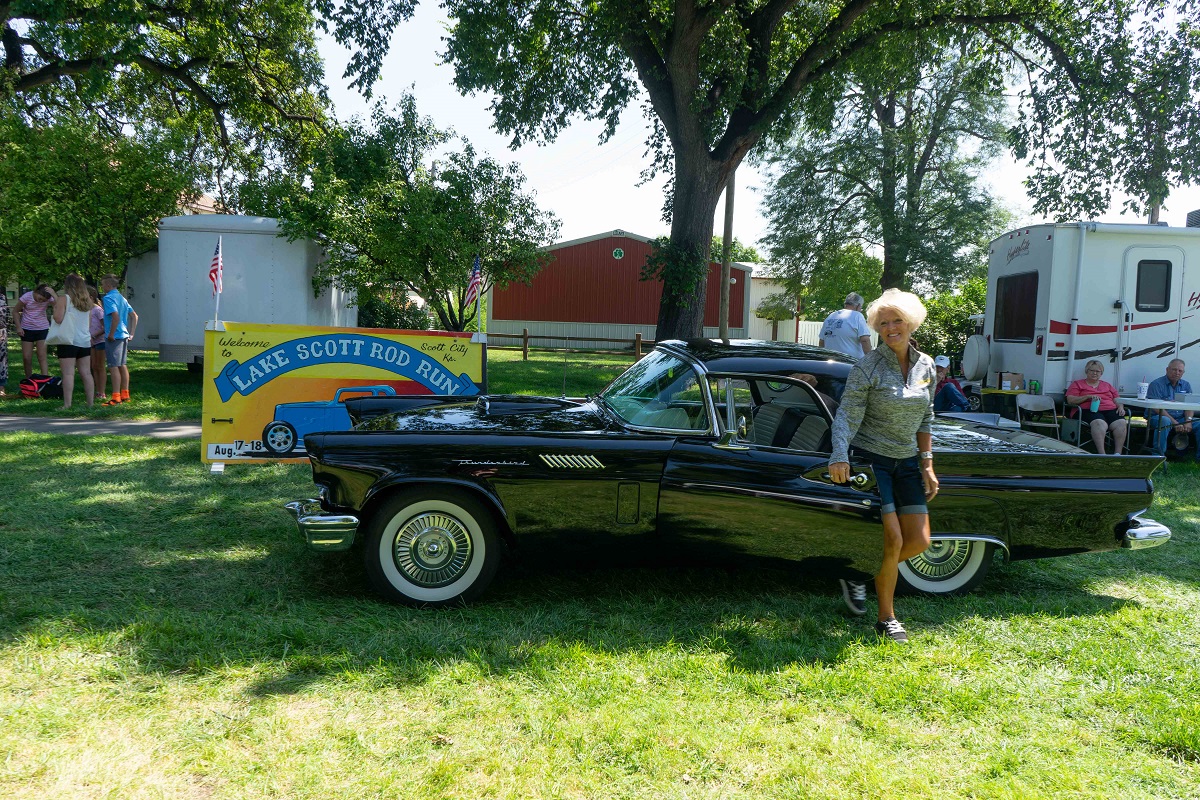 Sheila Vonleonrod, came over from Dighton, Kansas, got a top 30 trophy and demostrated the proper way to exit a 1957 Thinderbird.
This 1957 Chevrolet Bel Aire was another member of the Top 30. This one was built over the last 40 years by Ron Tittle of Russell, Kansas. They do not get any better.


We had Cars almost on Main Street, behind a 1930 Ford Coupe, a Trans Am and better yet behind a Rolls Royce seen below.

The Lake Scott Car Show and Big Buck Rod Run has a loyal Pin Striper who is now doing air brushing.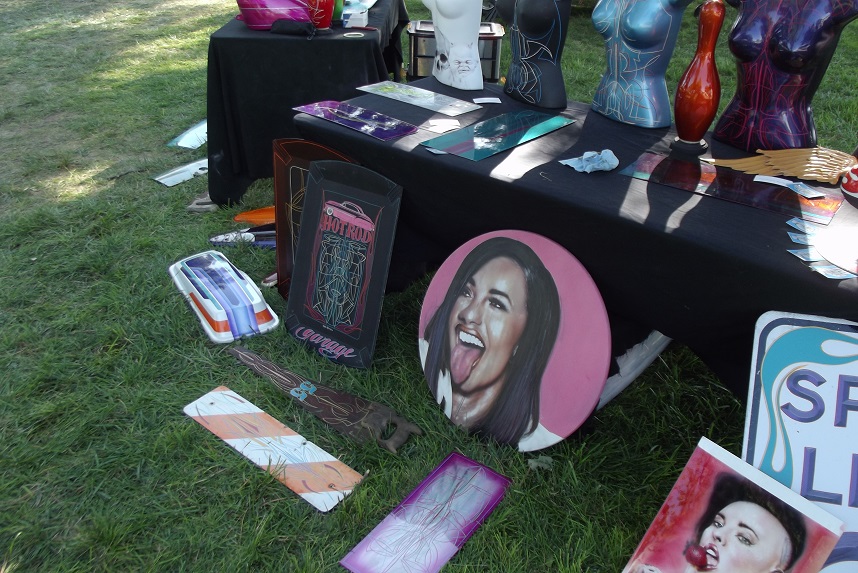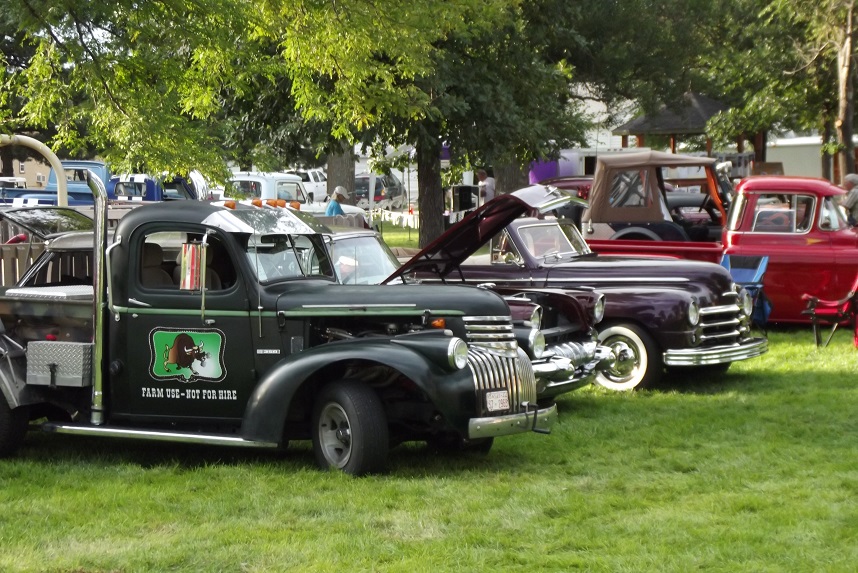 The Sword Swallower Jack Ball, from Oakley, Kansas brought his 1961 Ford .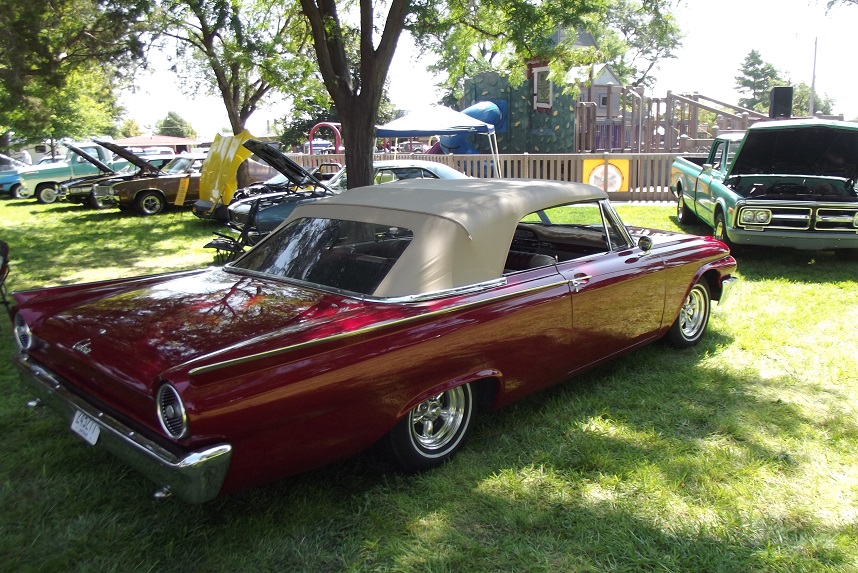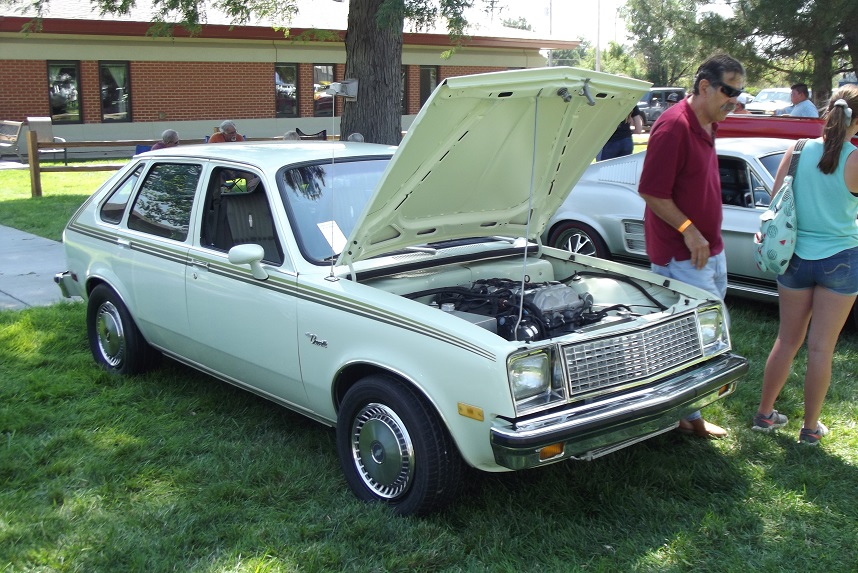 Jennifer Fairleigh brought the Chevette she drove in high school, but it now has a Turbo Charged Cadillac Engine. SLEEPER??????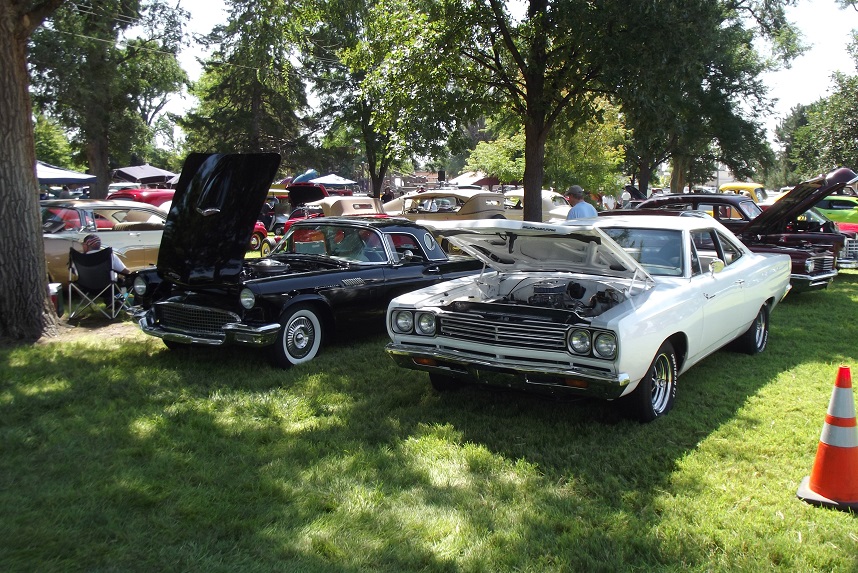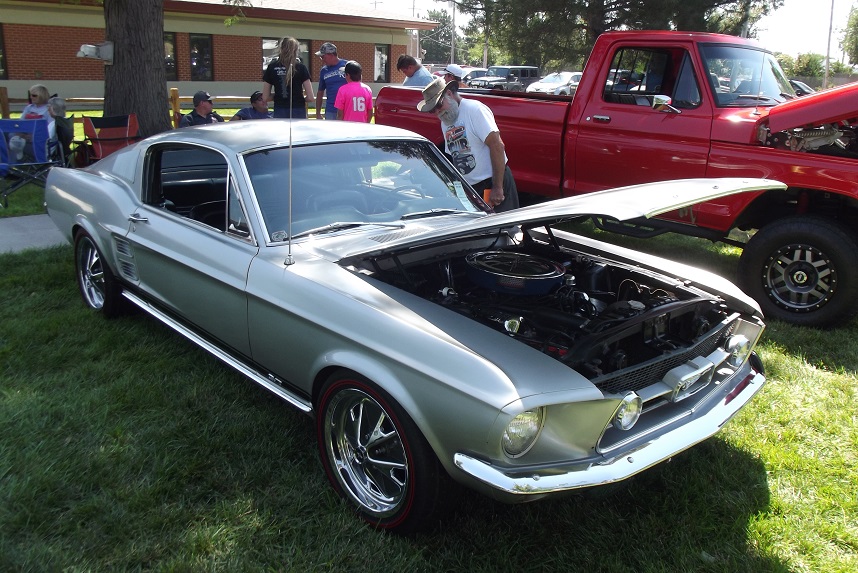 Still more great cars in the park.
Below you will see the cars on the front of the 40th Annual Lake Scott Car Show and Big Buck Rod Run. Bill John's Corvette and Jerry Snyder's Ford Galaxie.
IF ALL GOES WELL WE WILL DO THIS ONCE AGAIN IN AUGUST, 2020.
I will see you at Offerle, Kansas next weekend.
Comments
Topics
---
Archives
---
Favorite Links
---
---