2017 GRAINFIELD, KANSAS
May 30, 2017
Grainfield is a small town with people who do not mind putting in the time for a car show and town party. We saw face painting, ballon animals, BBQ, good weather, volley ball, people in plastic balls running into each other and 40 plus cars with tractors and all. Take a look: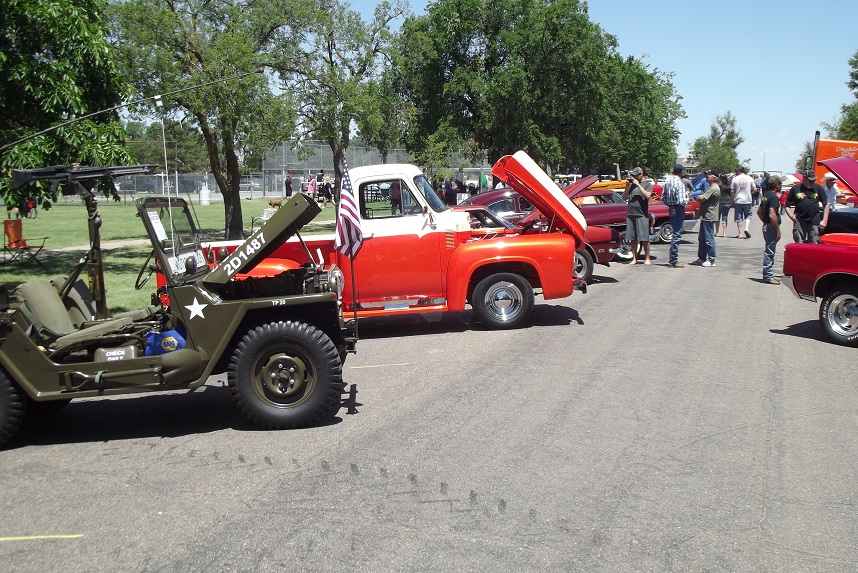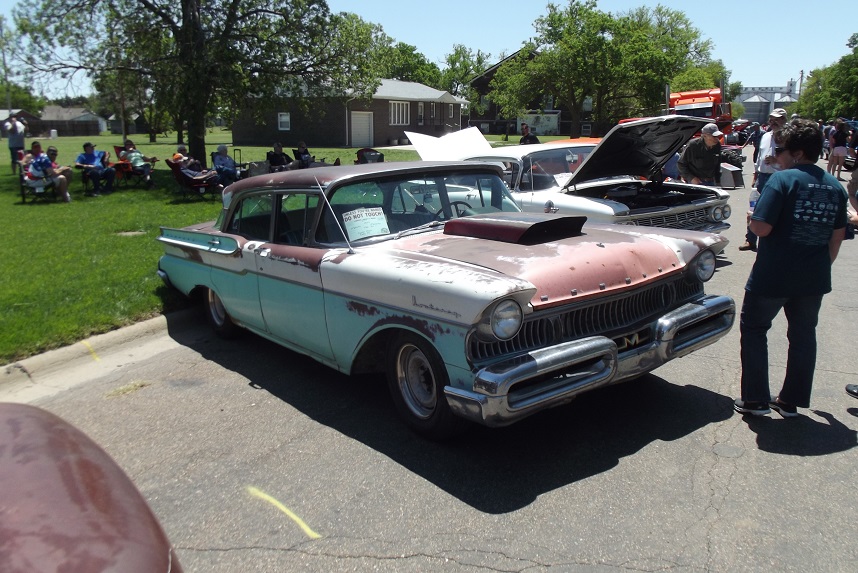 How about a Pierce Arrow. That is somthin you ain't never seen at a Western Kansas Car show!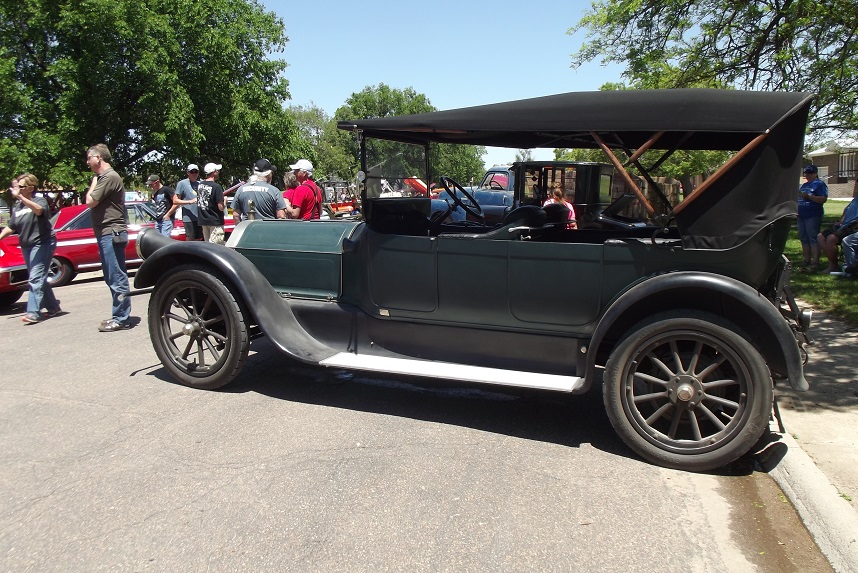 What you think about a 1964 Plymouth (Vonleonrod) and a couple of travleing buds. Mark bought beers in Oakley to help us get home.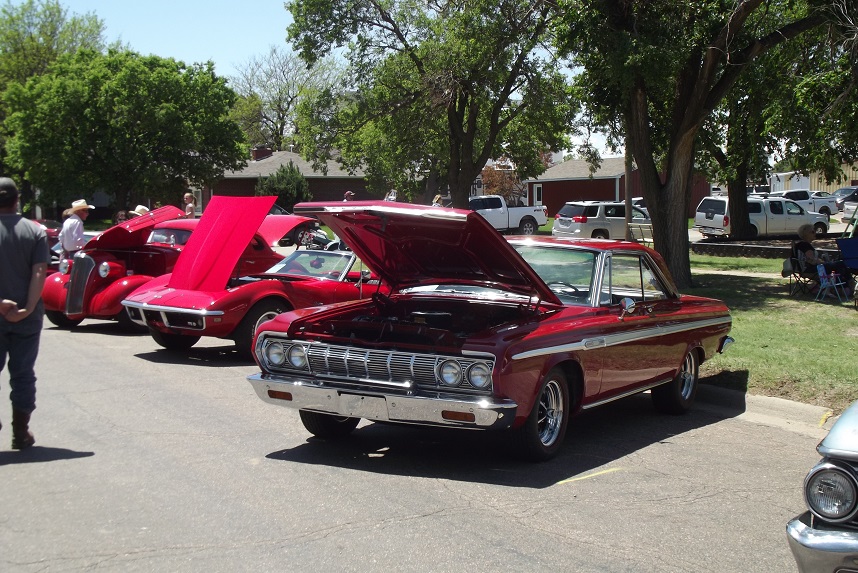 Doc Purma Mercury.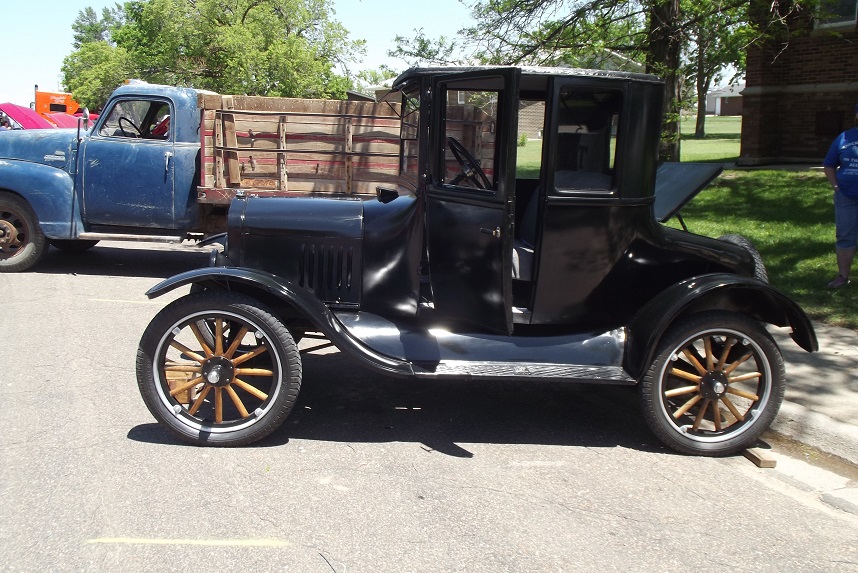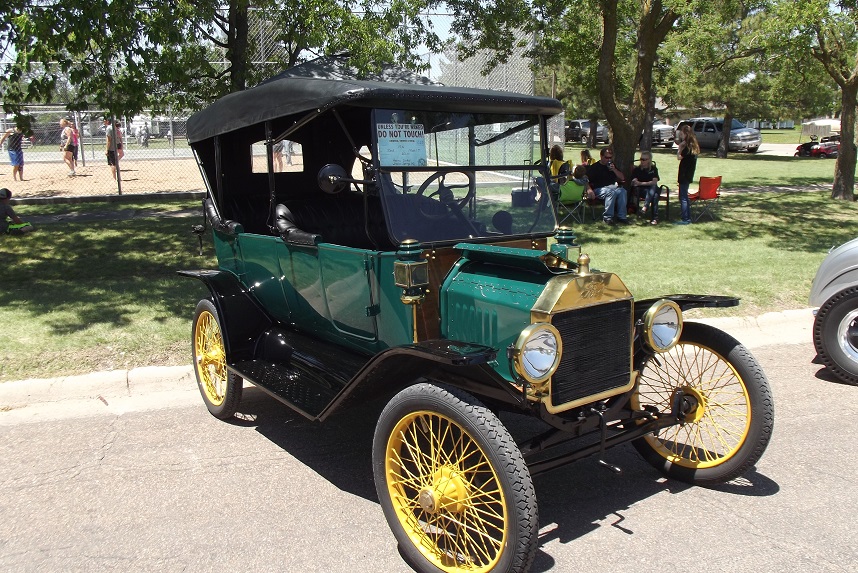 A 1914 and a 1924. Which is which?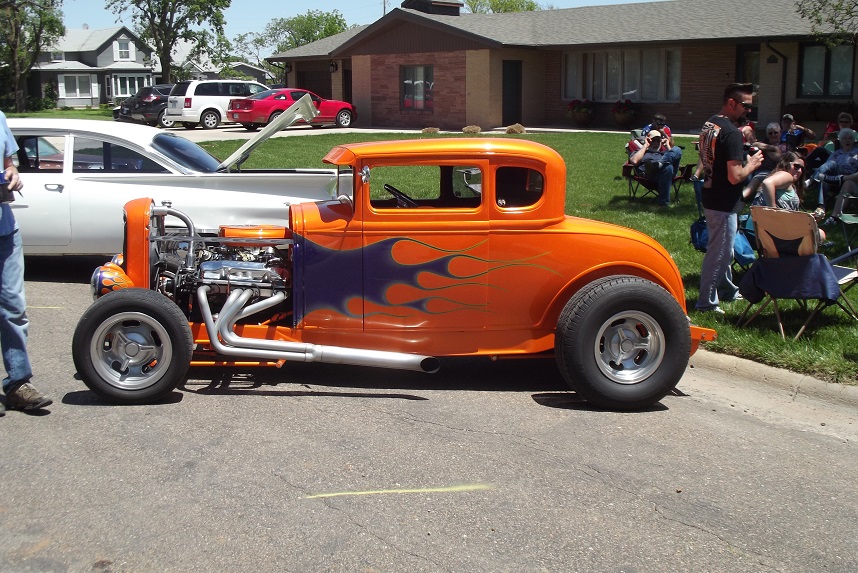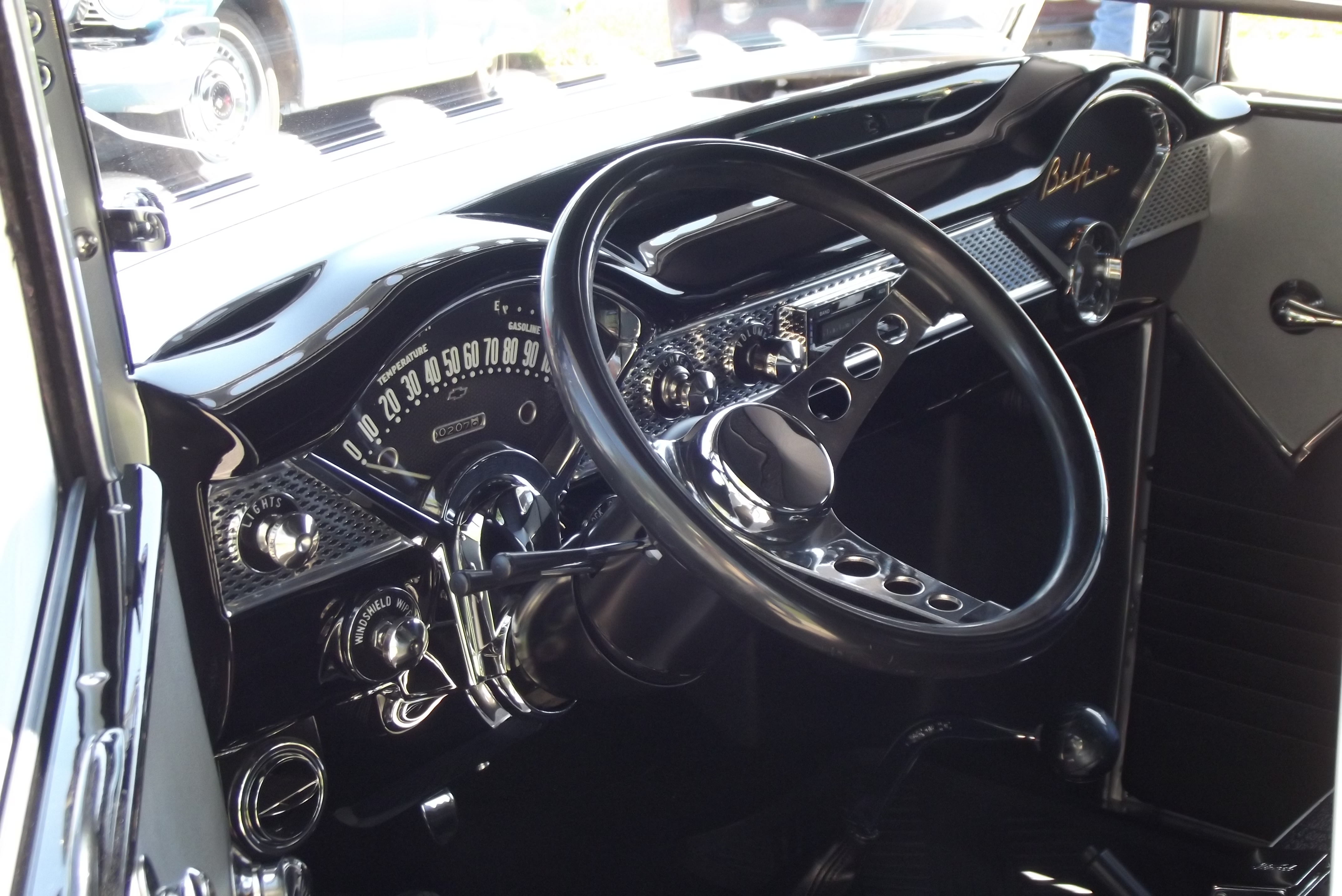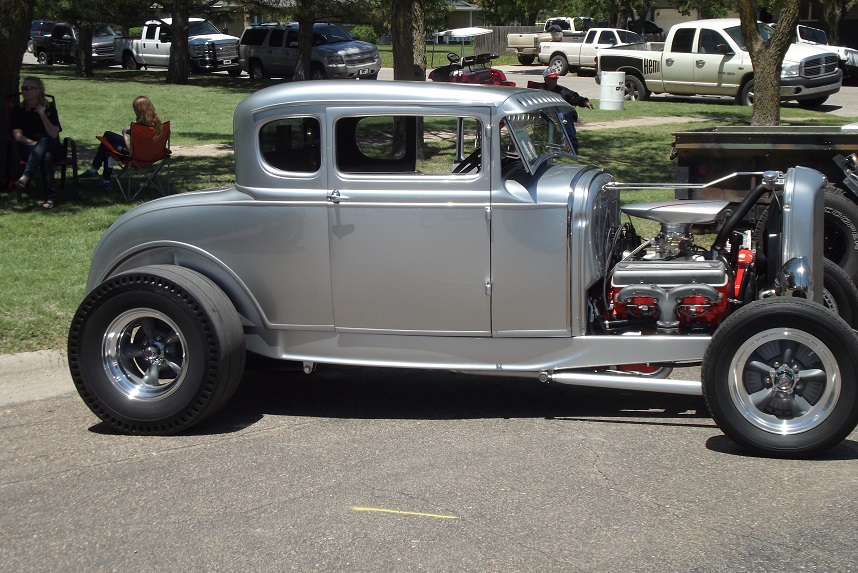 Two great Coupes one had a special dash from 56. Guess which one.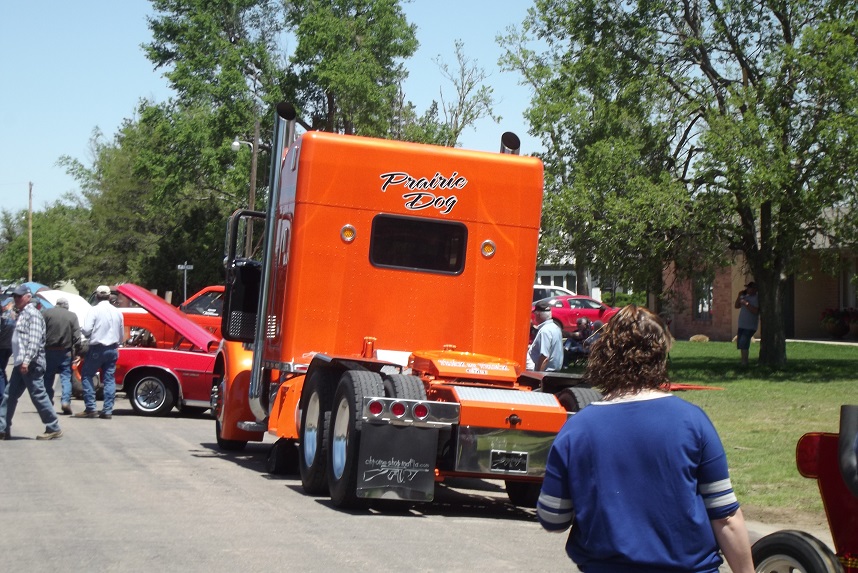 They got Don Scott's Truck from the old "TRICK MY TRUCK DAYS"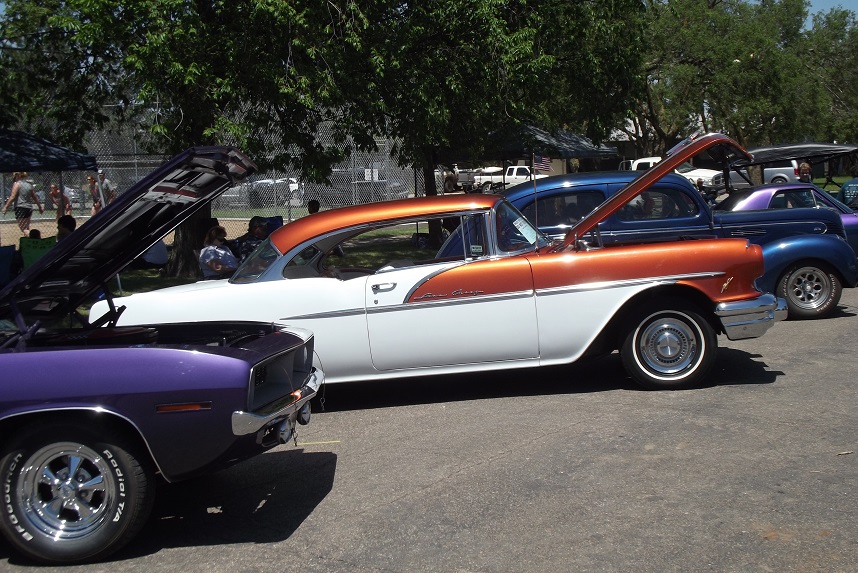 One damn nice Mercury. May not sound like much but this show is always the Sunday before Memorial Day and a good time. Give it a try next year. Maybe double the show?