Old Men with too much time and beer on our hands!
2017 Dodge City National Guard Armory
Jul 02, 2017
Went to Dodge City June 30, 2017 for a show at the National Guard Armory. They had 30 plus cars. Good cause (veterns) and could have had a few more cars if it would have been a little cooler and if the show had been on grass. Anyway I had a good time as always. Take a look: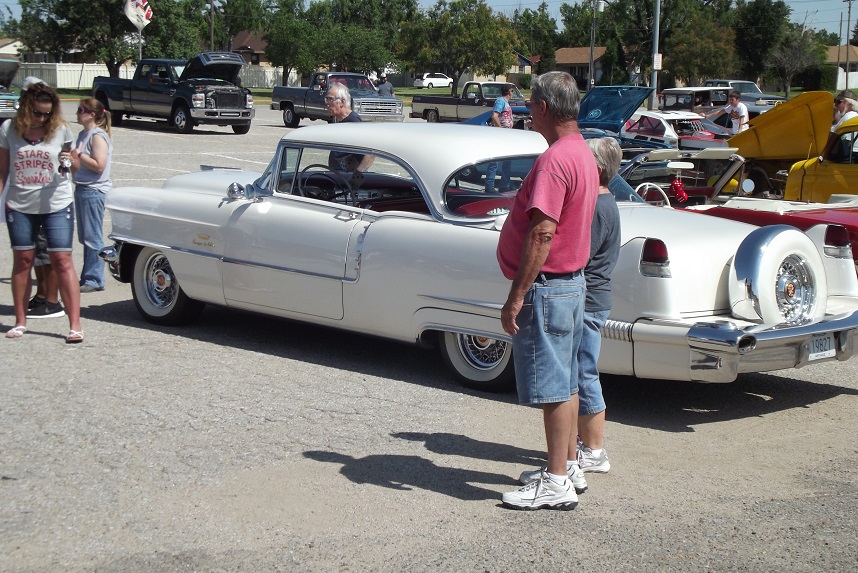 We start out with Johnny Maupin's 56 Cadilac as always the best around in my opinion.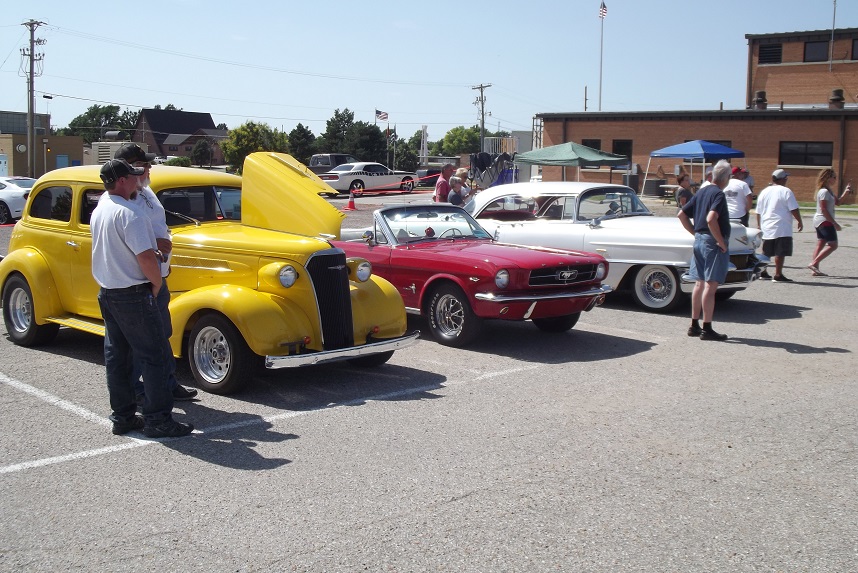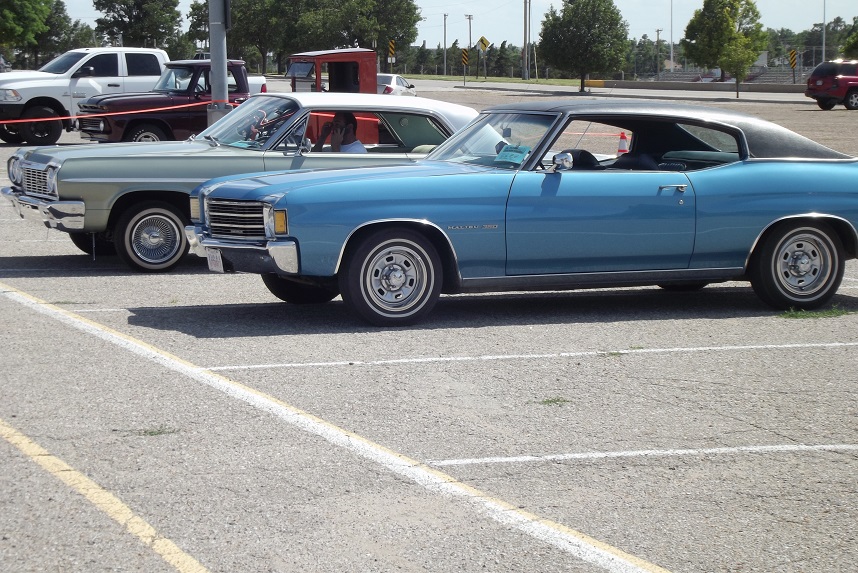 A few of the cars there, 1964 1/2 Mustang Convertible and 1937 Chevrolet 2 door sedan and Alan and Lisa Scott brought their 1971 Chevelle. (originally said 1967 but I was edited by Phil Gibbs and corrected my mistake).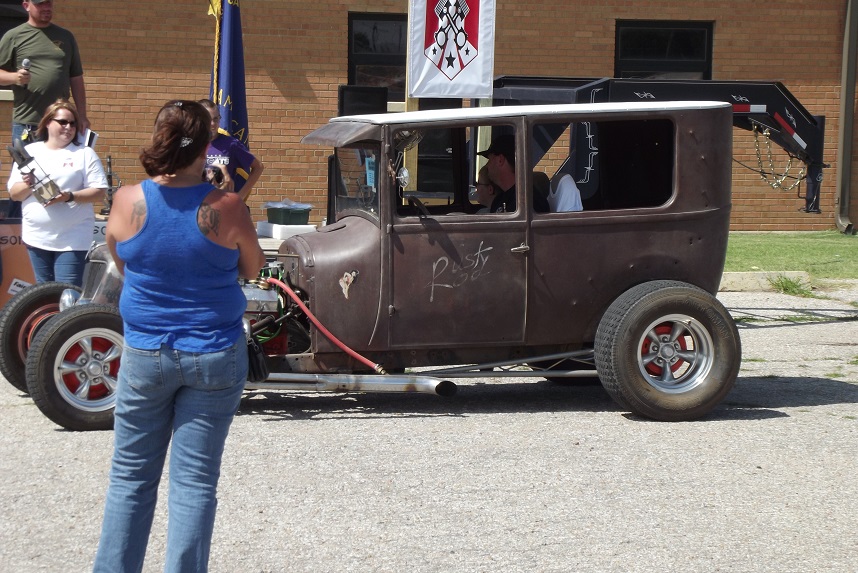 A good Rat Rod.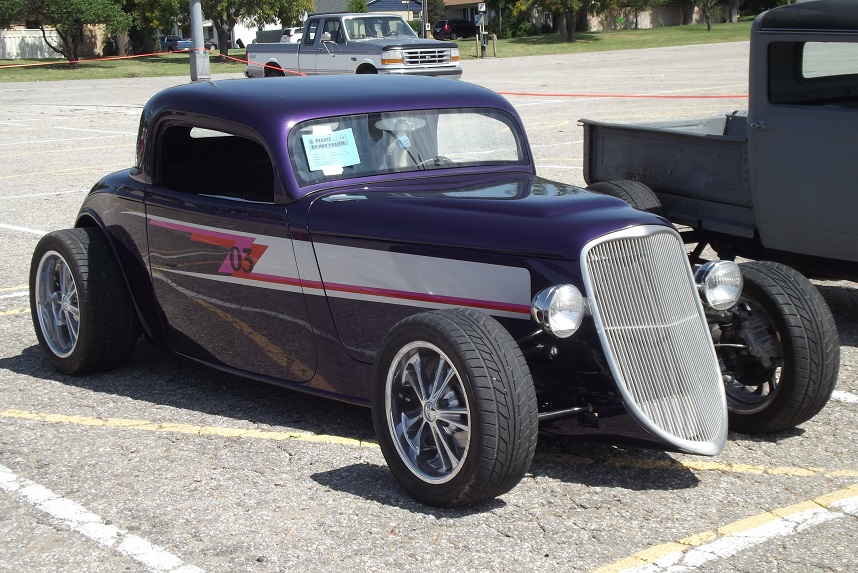 One slick Purple Street Rod.

This was described as a 1933 Ford. I was told the cab came from a combine. The top is all glass. Last but not least it is right hand drive.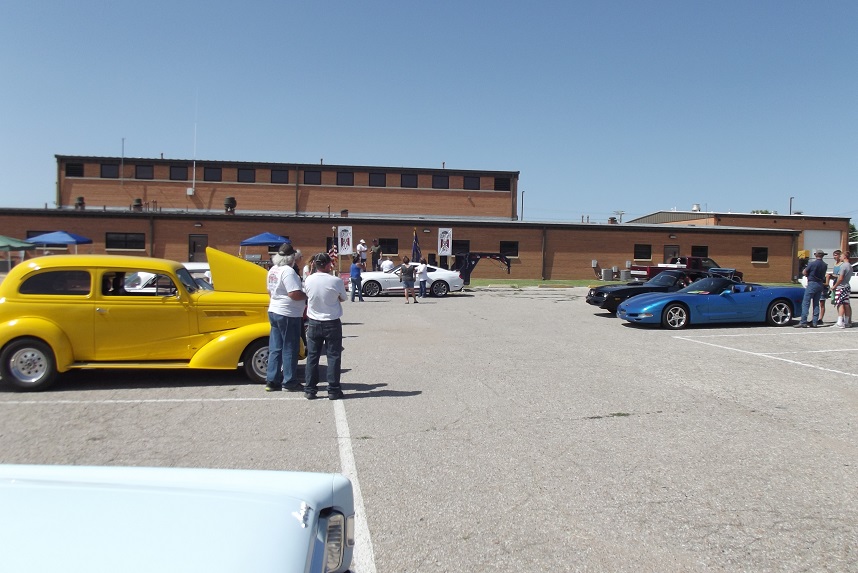 The awards started with the Mustang at the far end of this picture.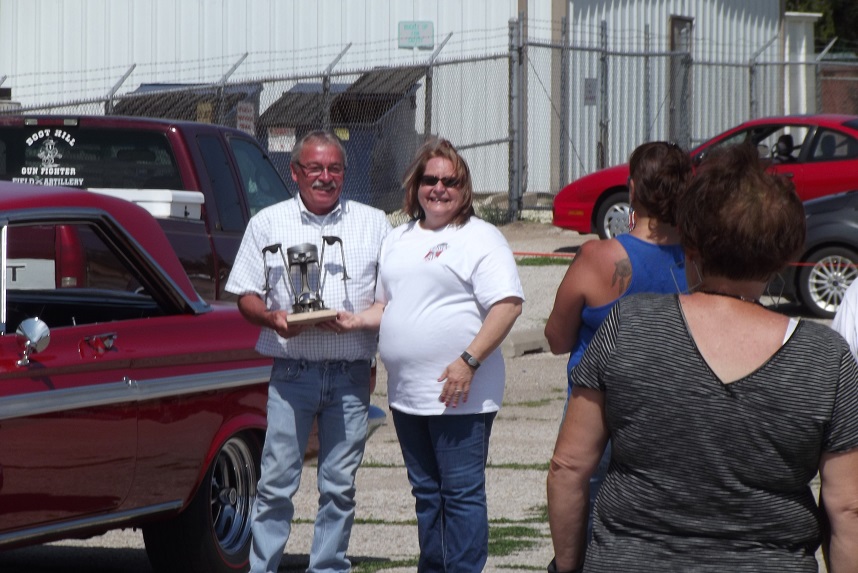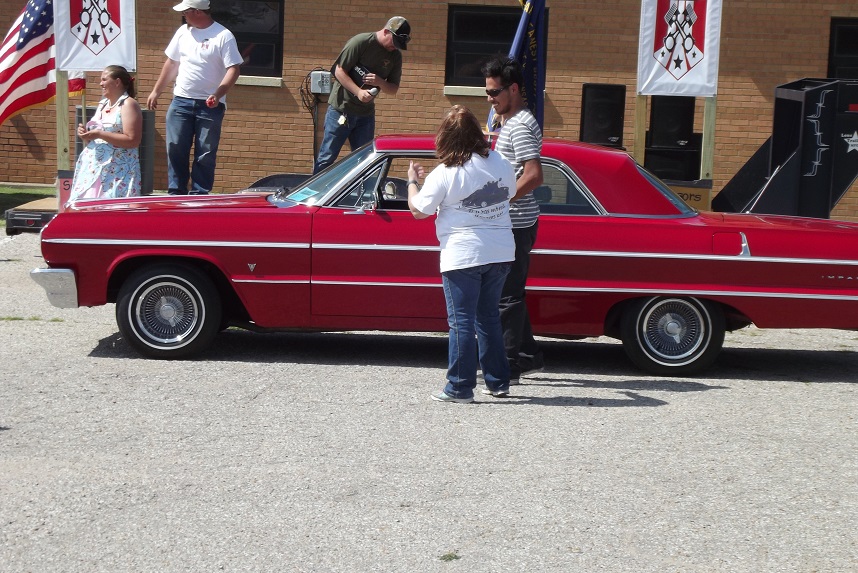 Mark Vonleonrod's 64 Plymouth Sport Fury received 2 trophies. The above 64 Chevy got a trophy partly I think because someone had engraved the door handles. Pretty amazing. The trophies were all homemade and cool but heavy.
Comments
Topics
---
Archives
---
Favorite Links
---
---