Old Men with too much time and beer on our hands!
Cho Cho, Quniter, Kansas
Nov 23, 2019
Nope this is not about cars. I discovered during a visit at the local watering hole the world's only operating Big Boy Steam Locomotive No. 4014 was going across Western Kansas November 20 - 21 - 22 - 23. 2019. So Jerrie and I headed to Quniter, Kansas and took some pictures.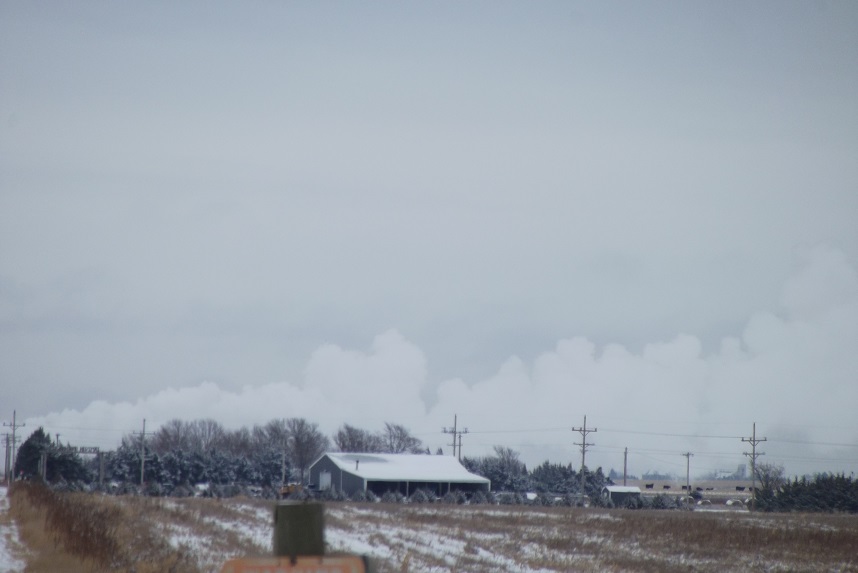 Our first sign it was a coming eventhough about 30 minutes late was steam in the sky. I bet this is about 2 miles away.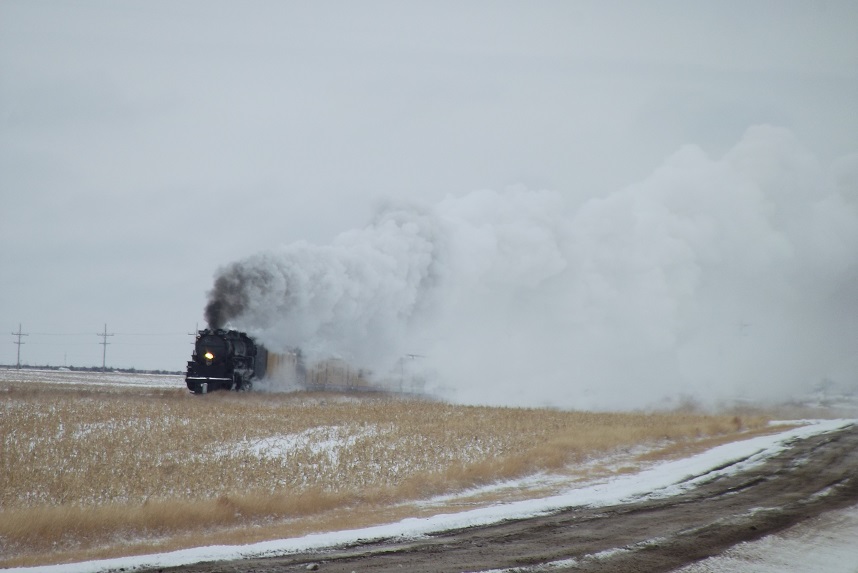 The engine came into sight, heading for Quinter, Kansas. I was told it ran between 50 and 60 MPH because of the condition of the track and the weight of the train.
At some locations you could tour the EXPERIENCE UNION PACIFIC to learn more, but not at Quinter.
Here is some Idea of size. Two sets of three drive wheels on each side about my height. You good looking girls can guess at this.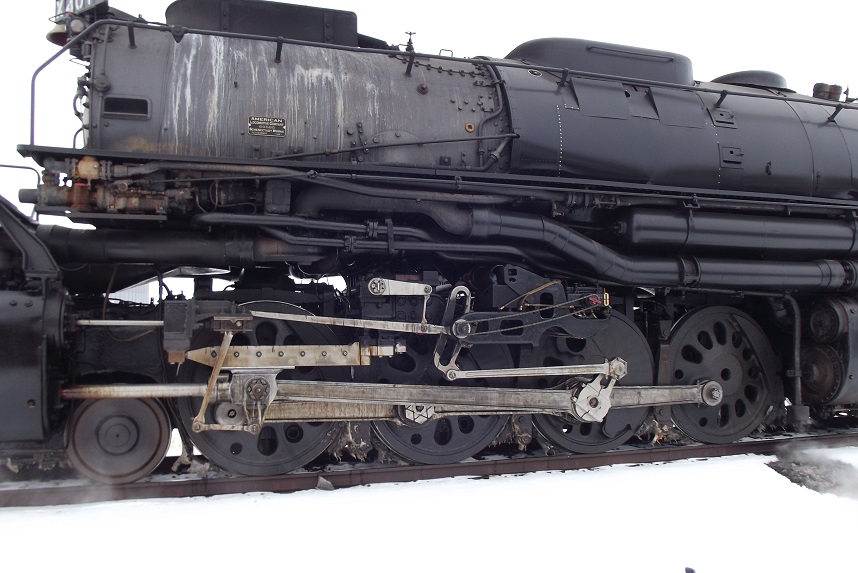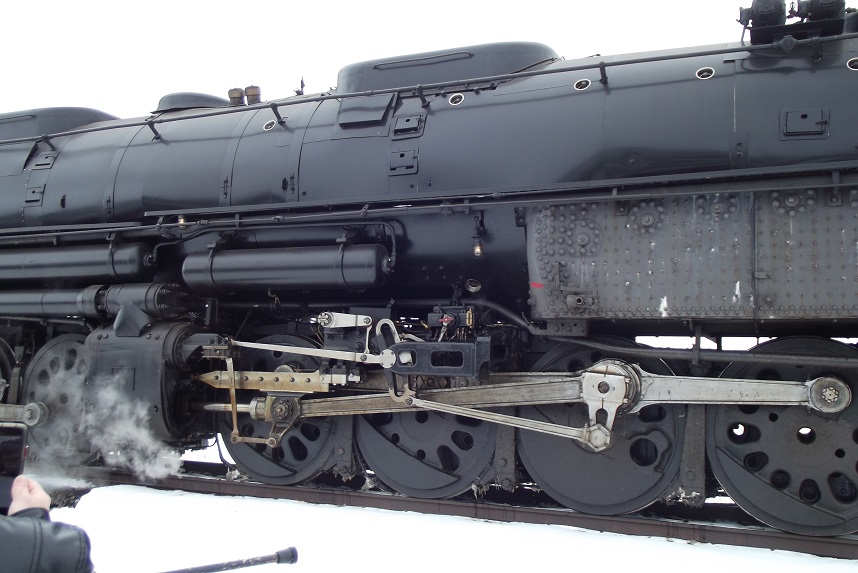 The name also gives some sense of its size.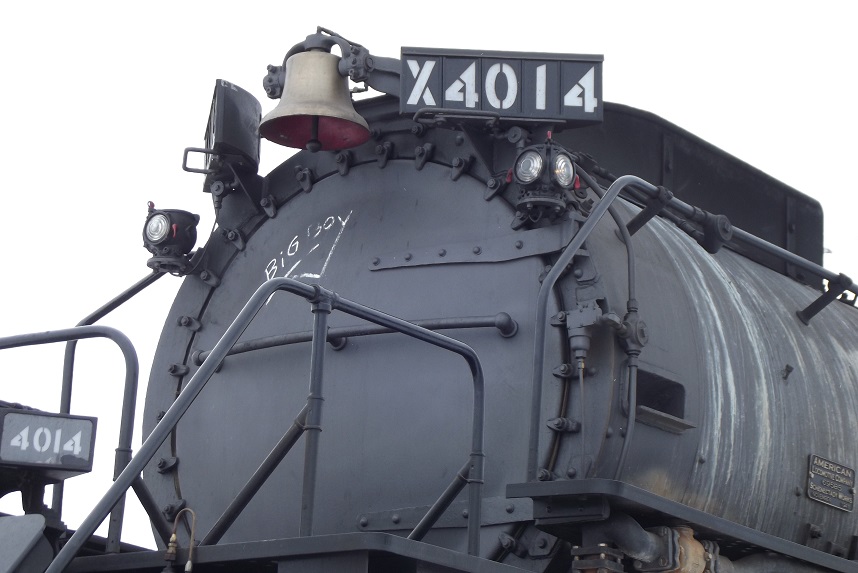 It was built when and where?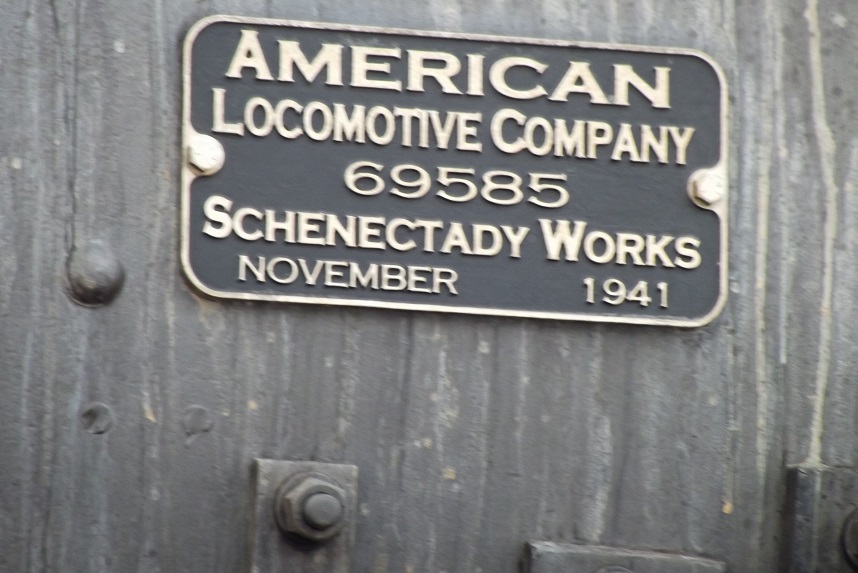 Let us look down the side.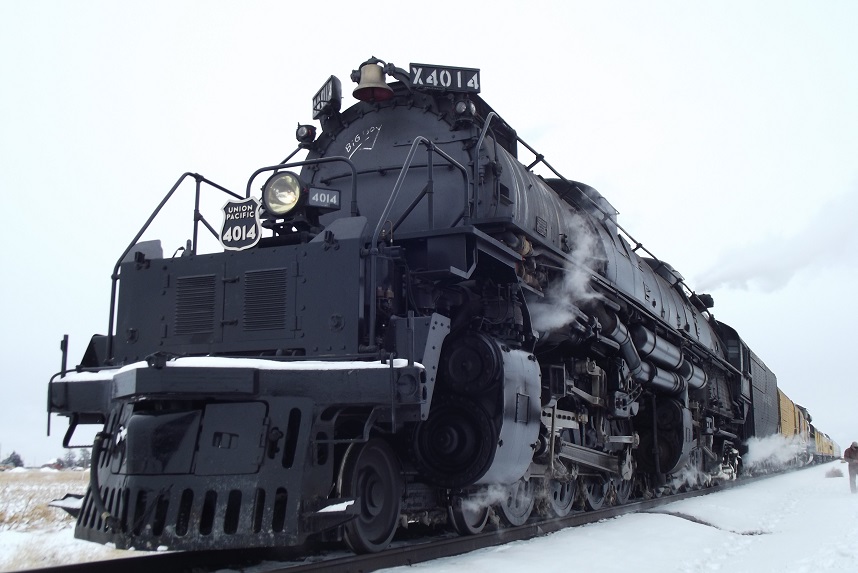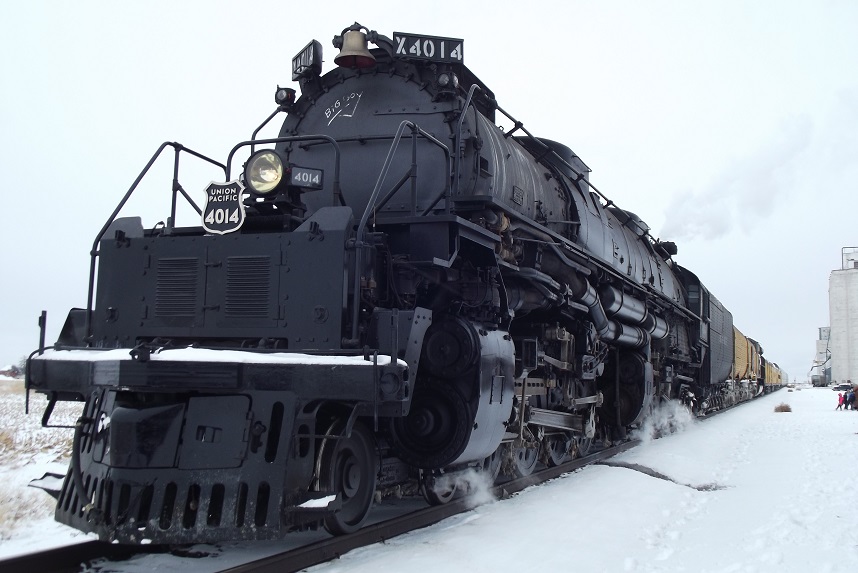 After about 30 minutes it built up steam and blew the whistle, dang it was loud (this is a family post or I could be more descriptive).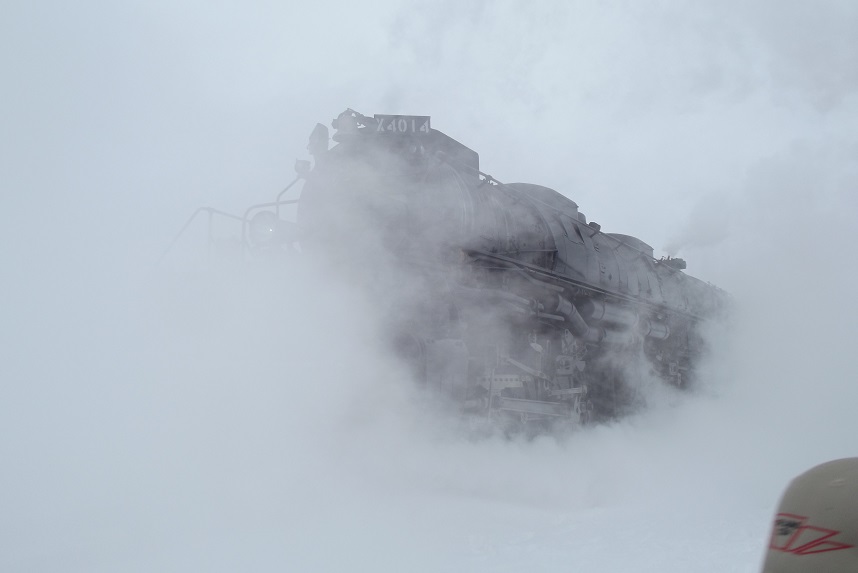 For a while the train and the people standing there were invisable and then the train slowly reappeared and went west heading for Oakley, Kansas.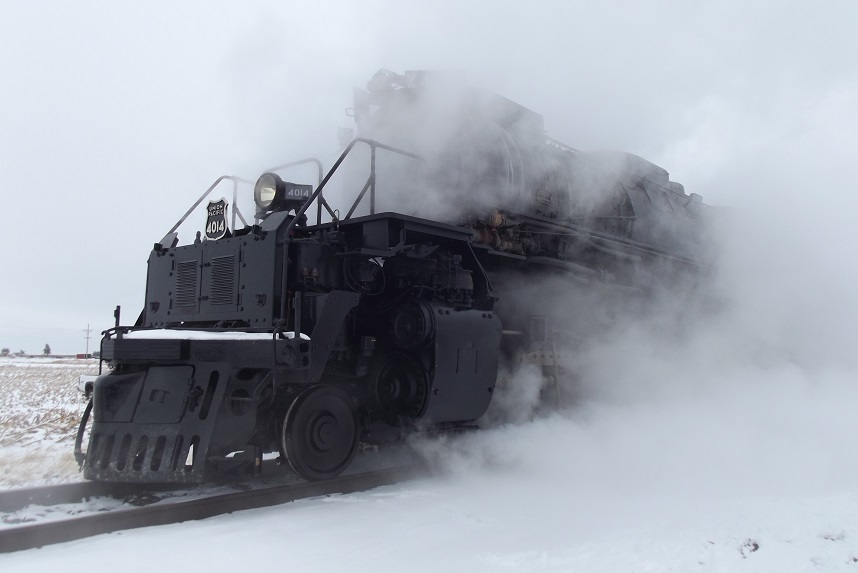 Comments
Topics
---
Archives
---
Favorite Links
---
---