2019 Dighton Route 96
Jun 15, 2019
Just returned to Scott City, Kansas after attending the Dighton, Kansas Route 96 Run. Great weather and 45+ cars. A good time was had by all.

How about one damn nice 56 Ford Victoria that lives in Rush County Kansas. This was the first outting for Don Eikenberry's chopped 50 Fleetline Chevy. Keep watching for this one, none better!!!!!!!
If you wanna see chopped Chuck Gill's Chopped Pickup was there. Just around the corner you run into Mark Vonleonrod's 58 3 duce Chevrolet. It burned rubber and threw rocks when it left the park. Back up and you see some clean louvers in that 58 hood! Above you see this guy, Tom Reed, who now owns what should be my 1967 Dodge Charger below.
HMMMMMMMMMM? Then there were these two lovelys, one had a Sombrero and one had Mickey Mouse in a wheel. You tell me.

Some pictures of the people attending a bringing cars. I counted and discovered 9 offical HORSES ASSES: Nichols, Vonleonrod, Pelton, Sharp, Gill, Morgan, Arnold, Purma, and Brooks.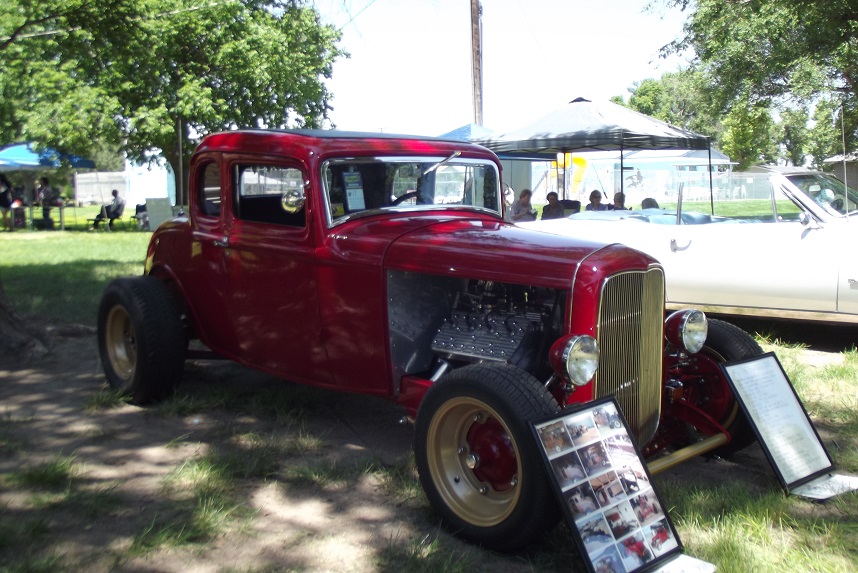 The Bencken Mobile made an appearance.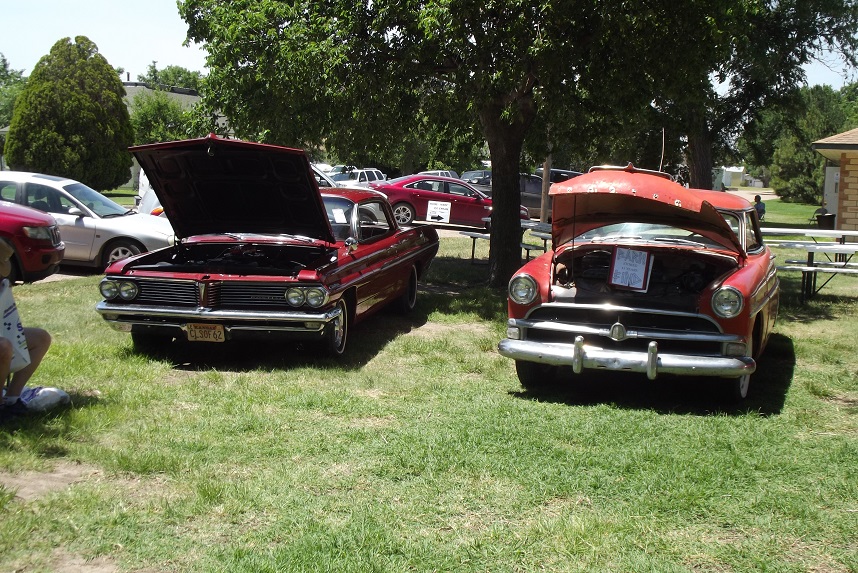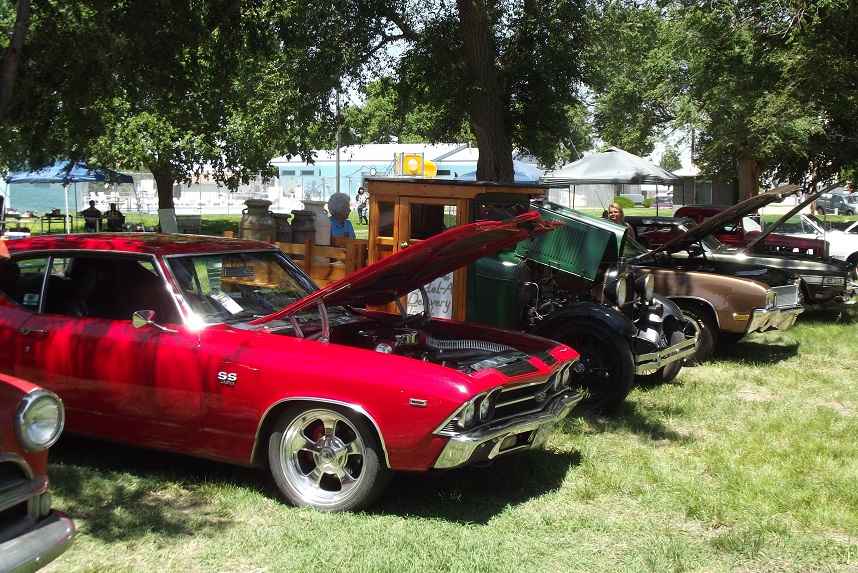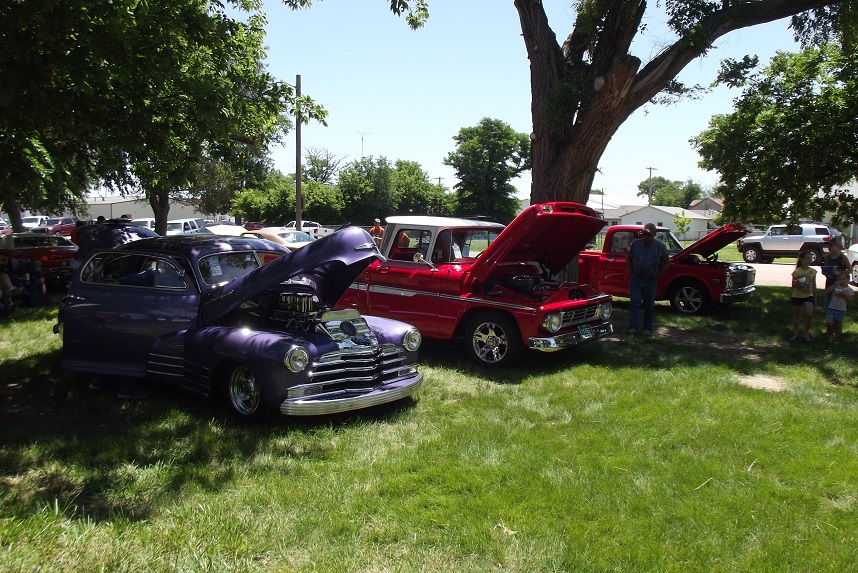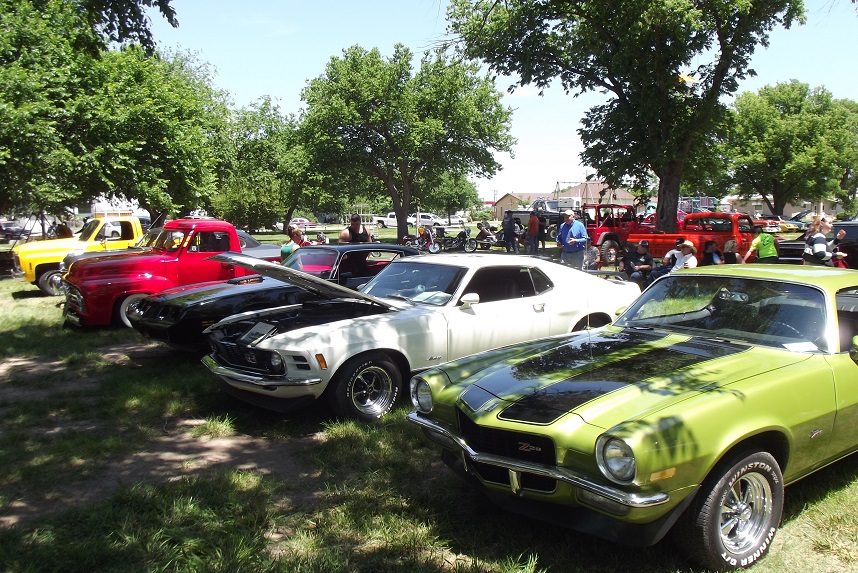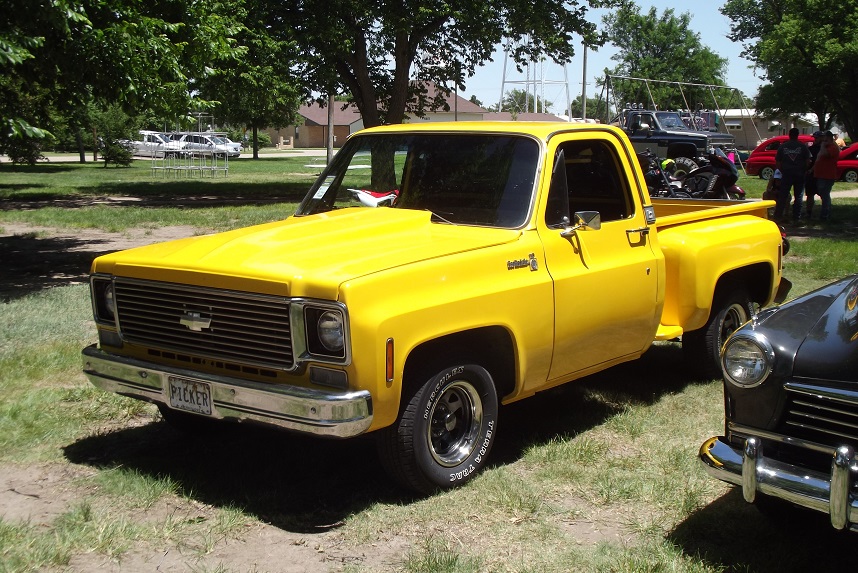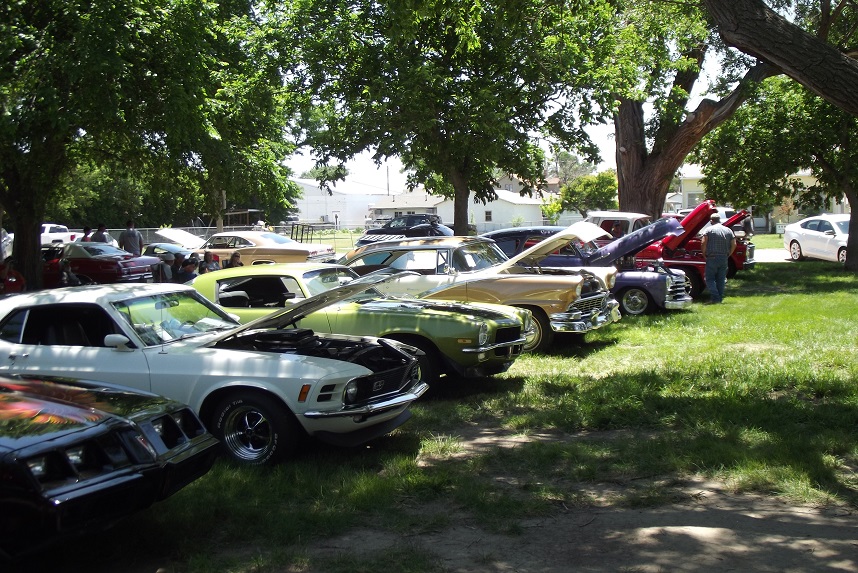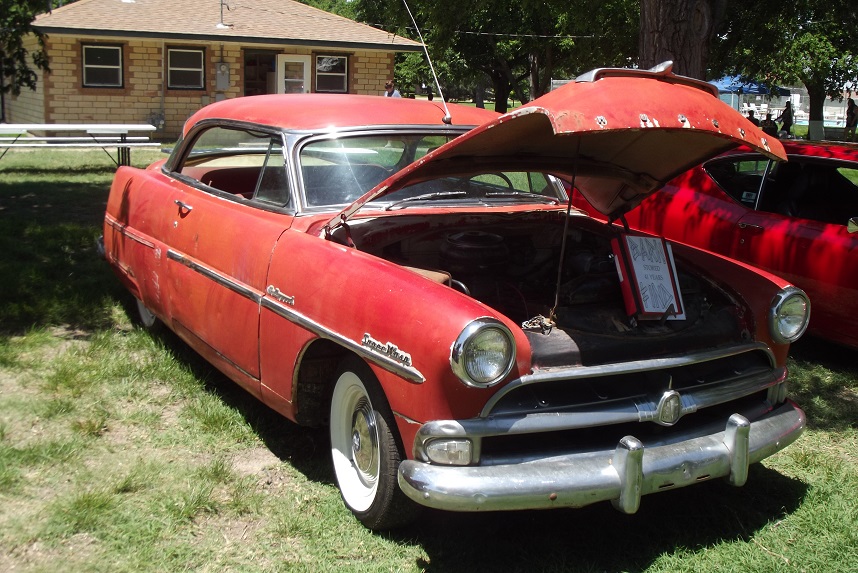 Mark West brought his true barn find Hudson. I IF I REMEBER RIGHT THE SIGN SAID 47 YEARS IN THE BARN.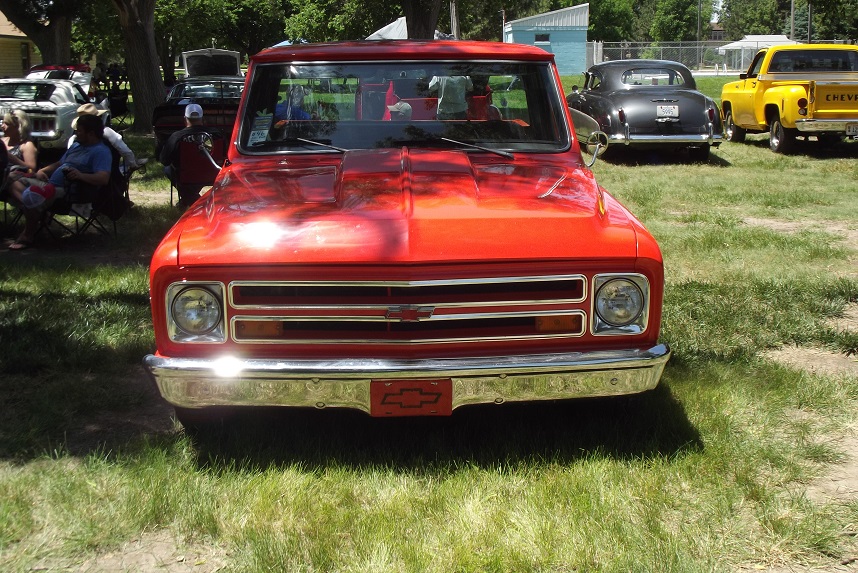 Eldon Bruntz, of Bazine, Kansas arrived in this Pickup, looking good, the pickup not Eldon.
My 37 made it back out for the first time this year. Got the Radiator Repaired.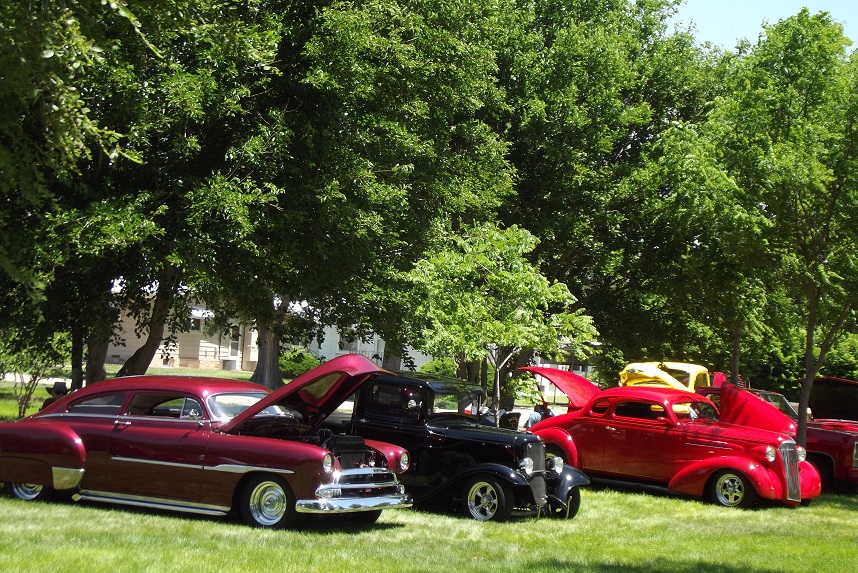 I was glad to see John Heath of Dighton bring his Pontiac for all to see. It blew an engine last year.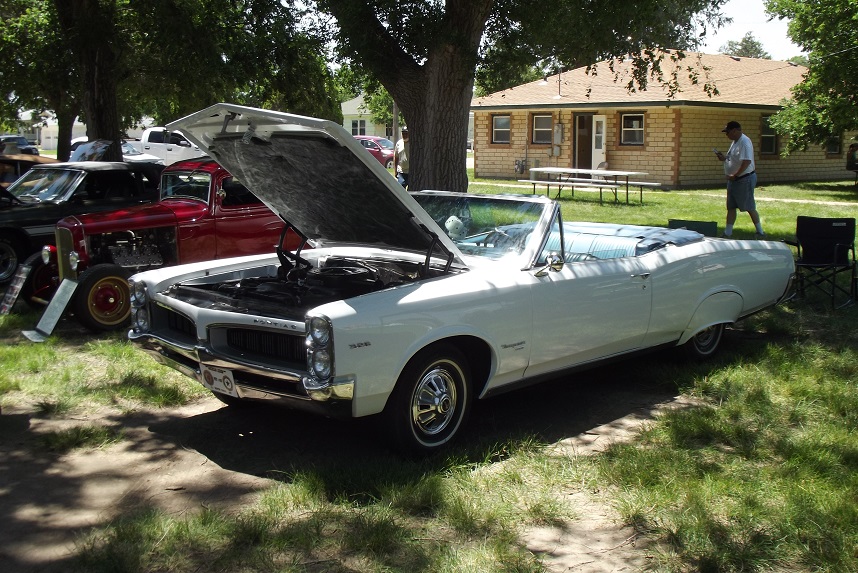 There is Pueblo, Colorado NSRA next weekend but I may be busy meeting a new granddaughter. See you down the road.