2019 Oakley, Kansas 14th annual
Jun 09, 2019
Went to Oakley on Saturday June 8, 2019. They had around 60 cars all good stuff. There were 6 Horses Asses: Vonleonrod, Pelton, Purma; Roger Blume, J. Brooks and Travis Thrasher (2017). Now some cars: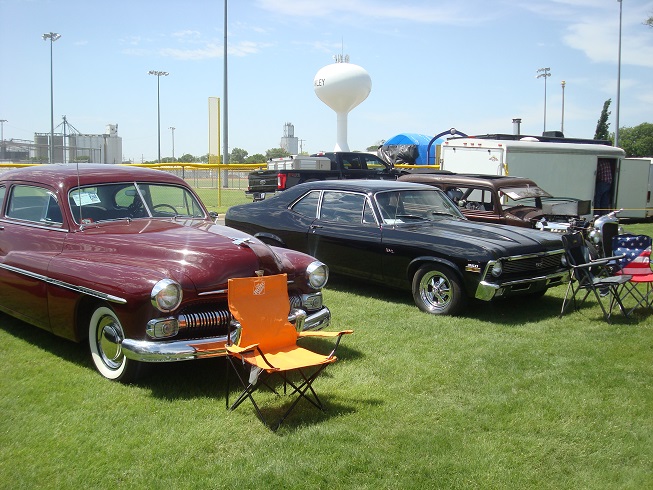 Doc Purma brought his Merc and I could not resist taking a picture of his chair.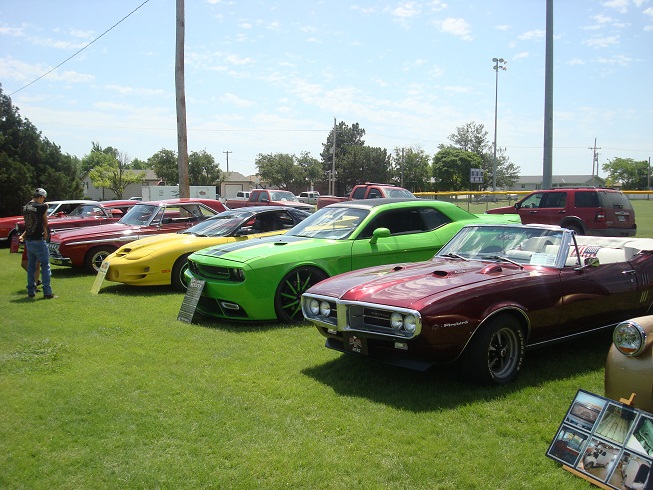 Next to Doc was a nice Firebird convertible and then Berning, Miller, Vonleonrod and Grothusen. They came all in a row.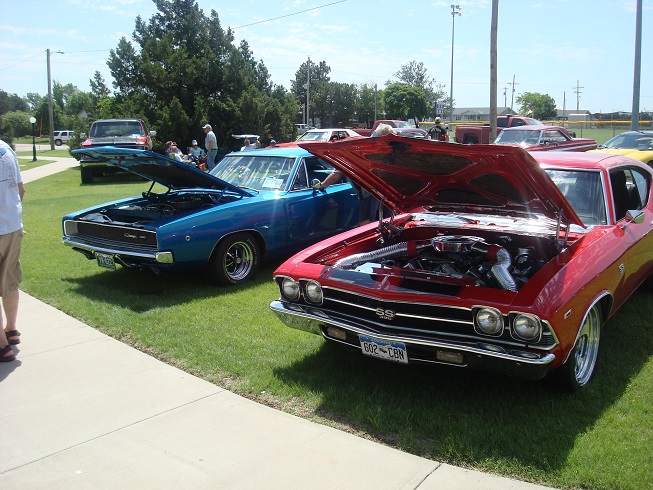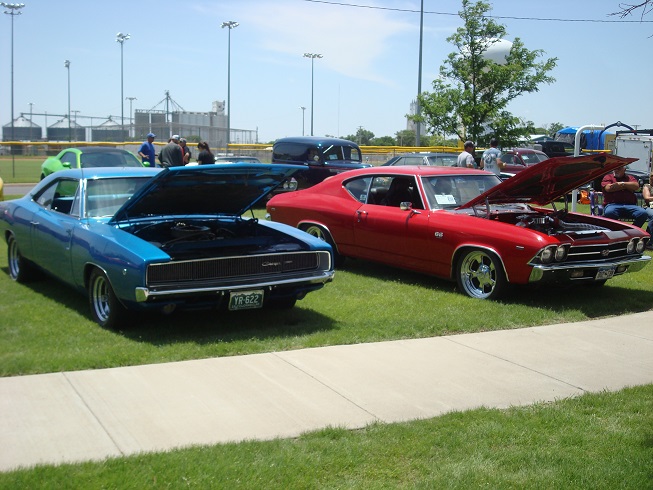 Spainhower, Sandy and Burl and Pelton, Rich and Beth, in driviers order.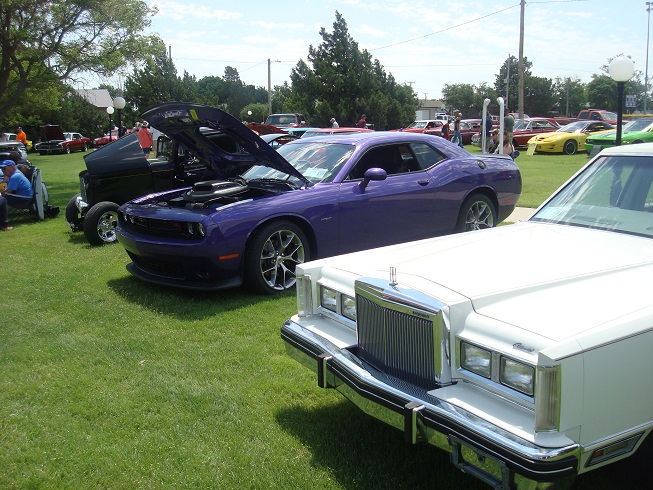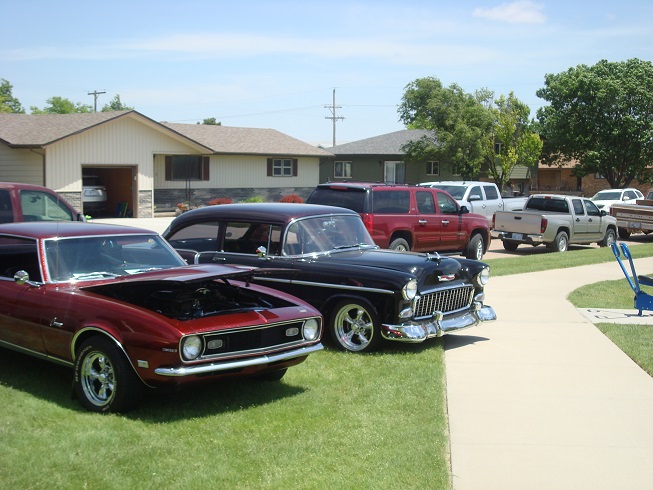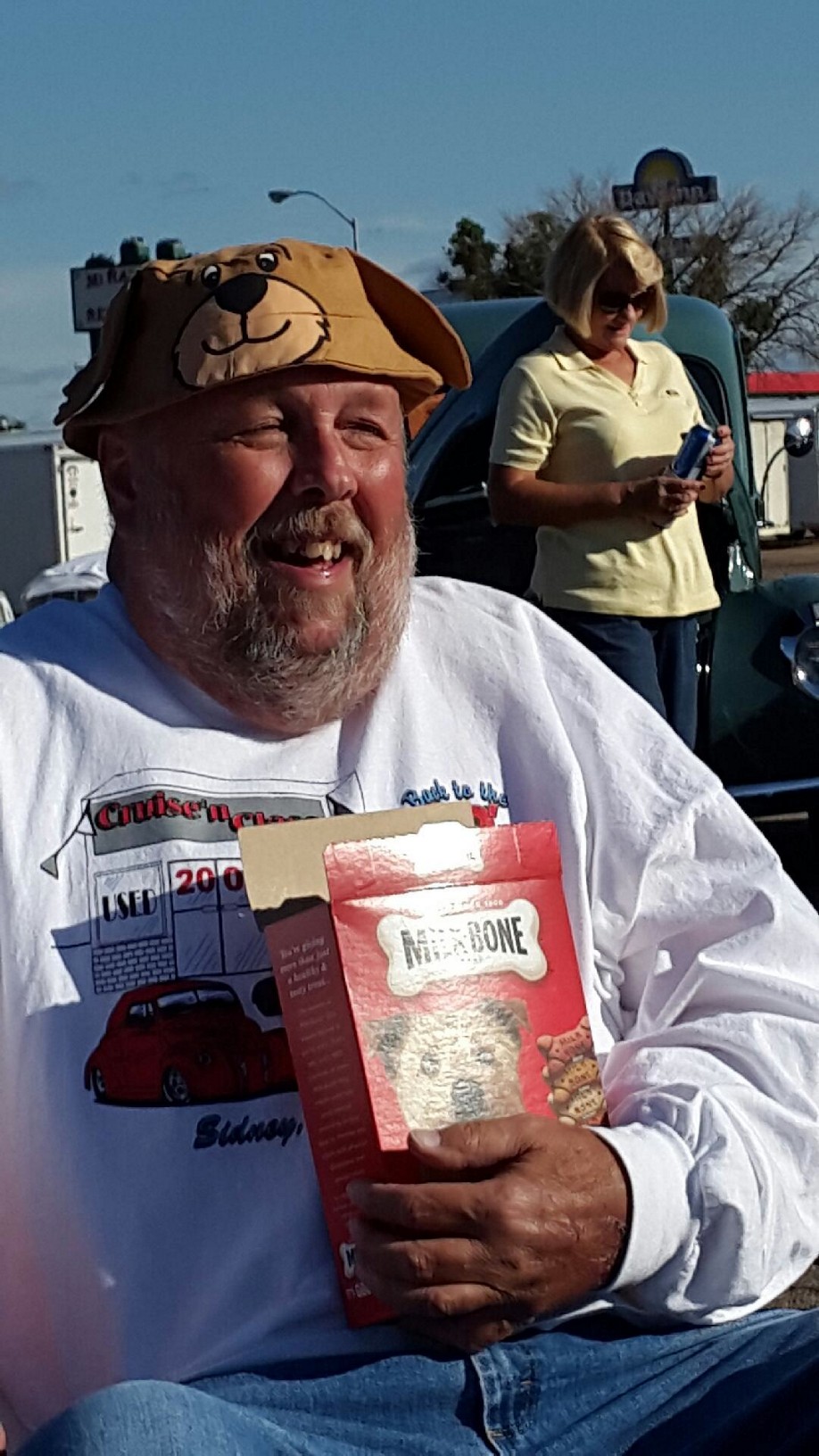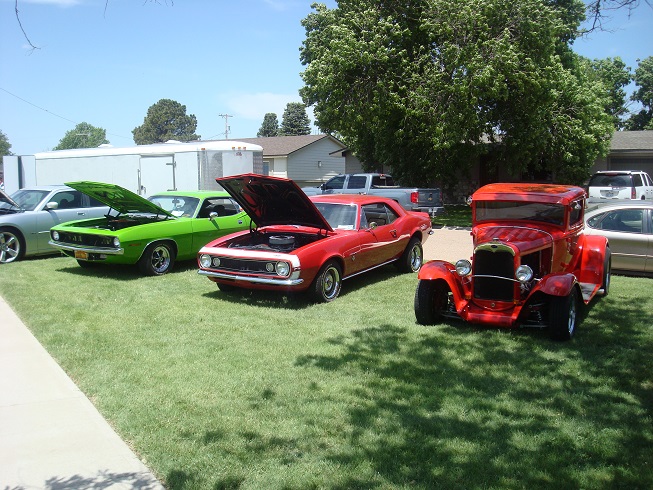 Guys from Goodland, HA Blume Camaro in the Middle. If these Goodland guys would have known him back when he used Milkbones instead of a tooth brush they would not sit with him, at least not in public.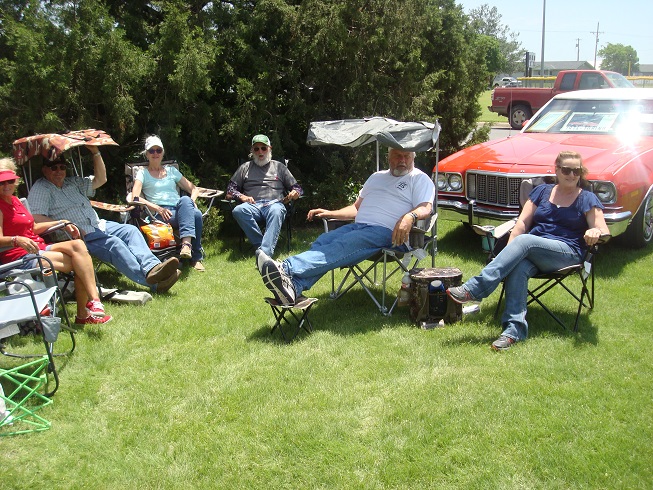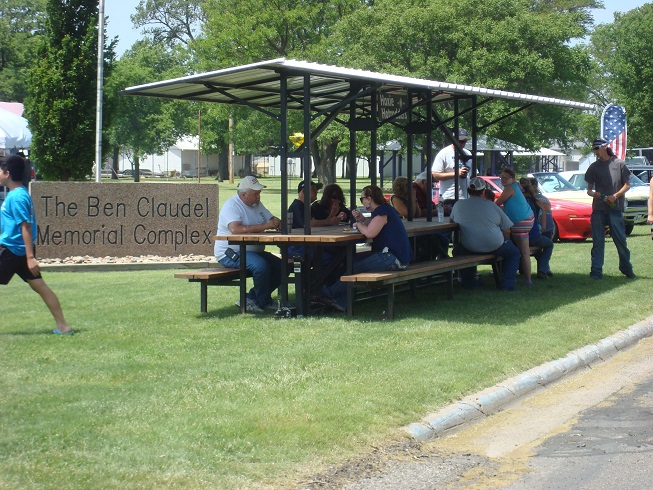 Homeless people with lawn chairs and then later looking for a free meal.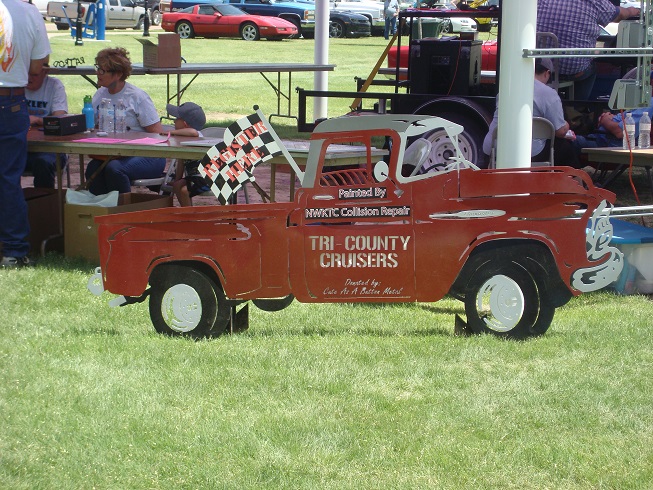 Club's sign is a metal cut out. The trophys were like this and cool, I failed to take a picuture and was dismayed they were made by "Cute As Button". Probably good place but not tuff enough name!☺☻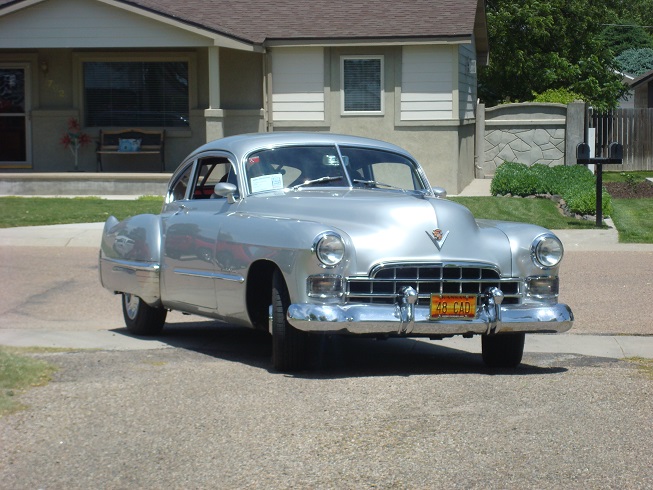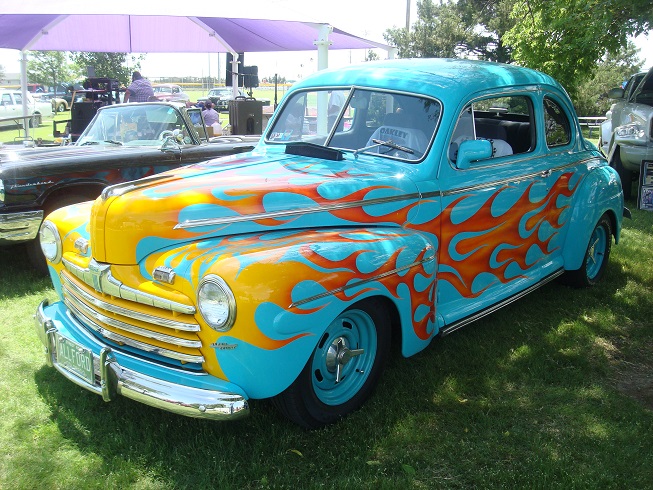 Cannot get much different but I like them both.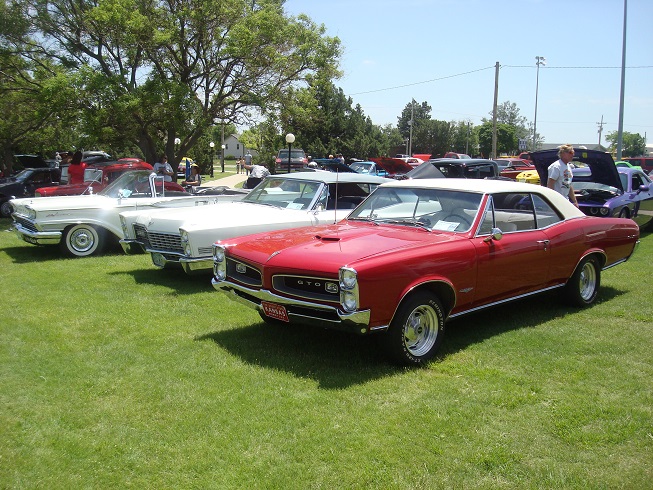 Nice stuff showed up, including a Pontiac, Caddy and Mercury.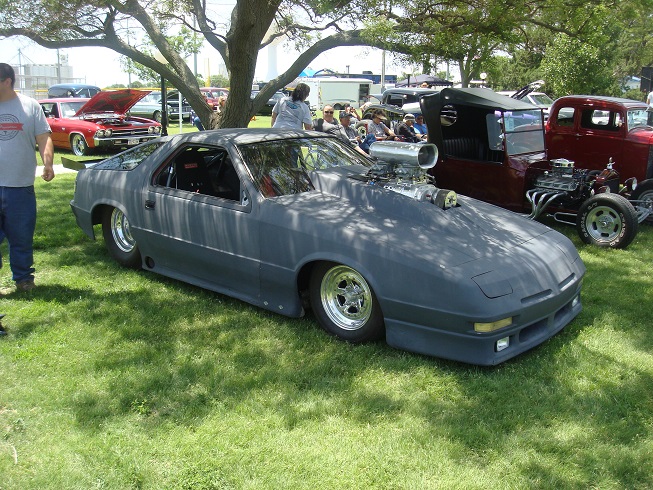 Also had some loud! stuff. Shhhhhhhhhh!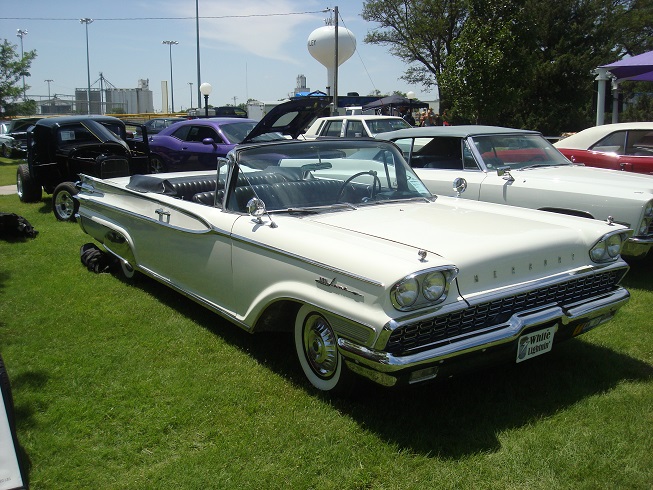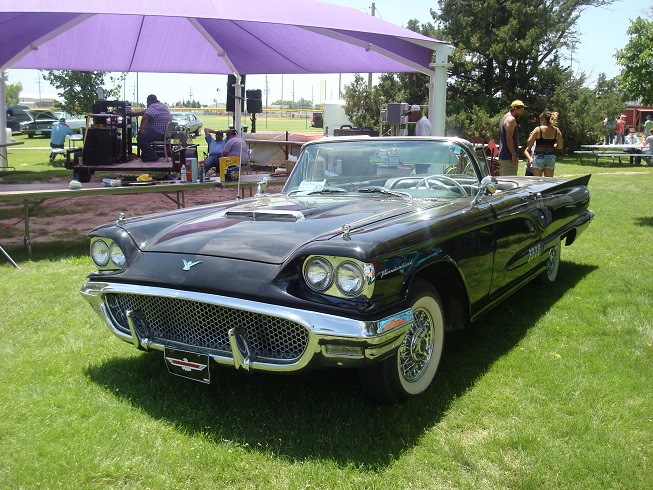 Try to tell me that in the late 50's Ford Motor company did not produce some great convertibles. Yea, Yea, Yea one is Mercury and one is Ford.

The Bencken's and their son were there with the 32 and a T-Bucket. Janet told me that Wes surpised her with a big time burnout on the Friday night Cruise@!!!!!! ☺showing his age☻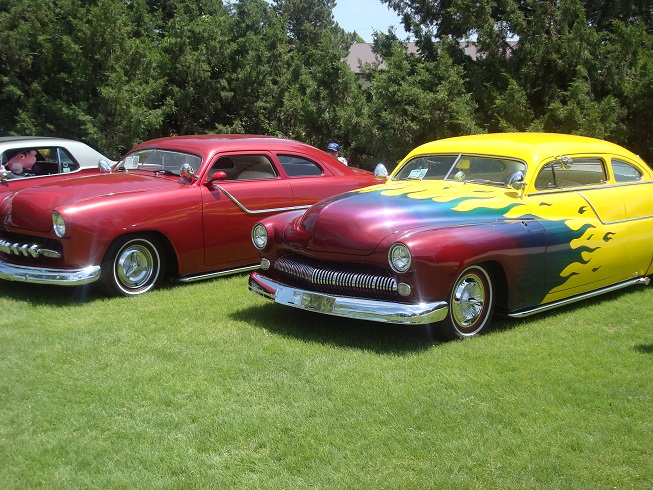 Talked a little about Trent Blythe last week and here he is again. Two cars chopped and build by Trent. The Grand Price winner at the Oakley Show was the Yellow Mercury driven by Rick Haeffner. This car has a great story but I am not sure I remeber it right and I hate fact checkers.
The show to go to next weekend is Dighton, Kansas. Nice cars, questionable people and there is shade.