2019 Lamar, Colorado
May 27, 2019
Chuck and Dee Gill and I went to Lamar on May 18, 2019. The show is free which cannot get any better, Great Park and around 100 cars. Weather got a little hairy at the end but so good most of the day it was more than worth it.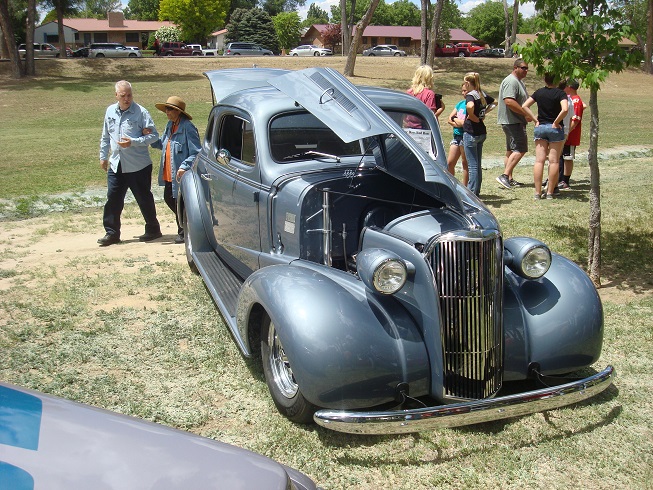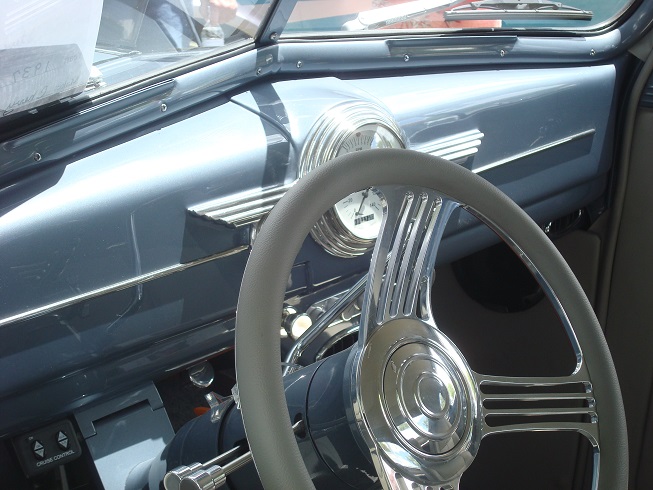 Some Lamar guy had a 37 coupe built in Colorado by an excellant builder by the name of Marshall Sanders. If someone will tell me his location (Pelton got me part of the way) I will advertise for him. Ok, it ain't red and it ain't chopped but it is goooood. Maybe next year I can have the Accused back. together and we can park side by each.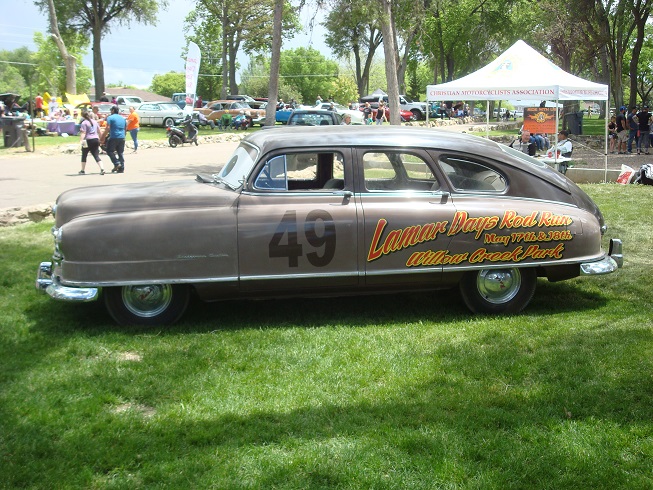 Cook had his Nash there to advertise the show. He stole that in Tribune without even giving me a chance.
Check out this completely redone Rambler. A sharp trophy getter.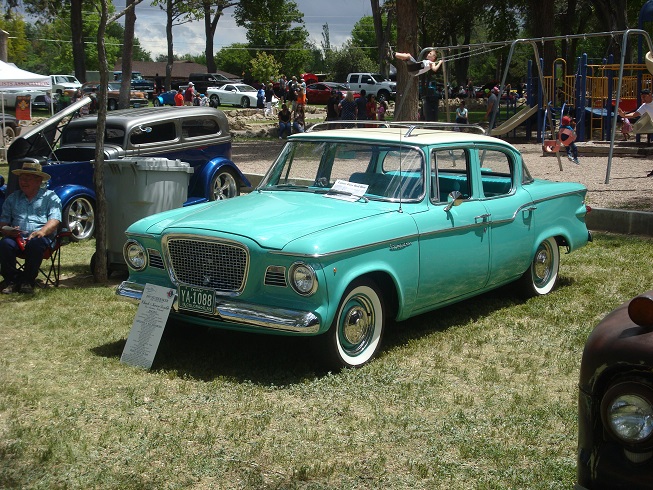 There were two very colorful 57 Chevys.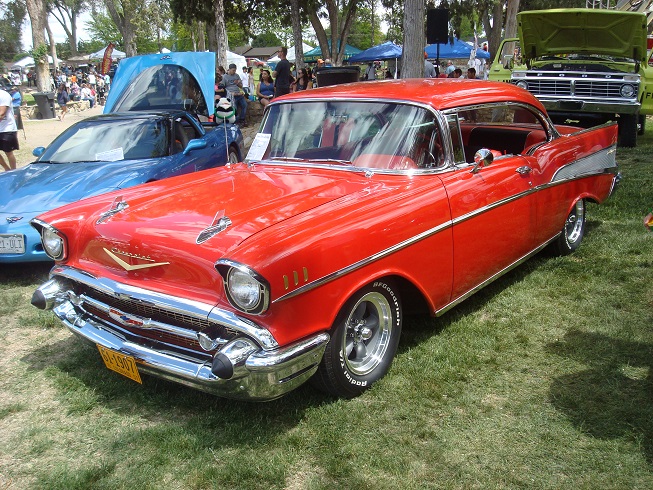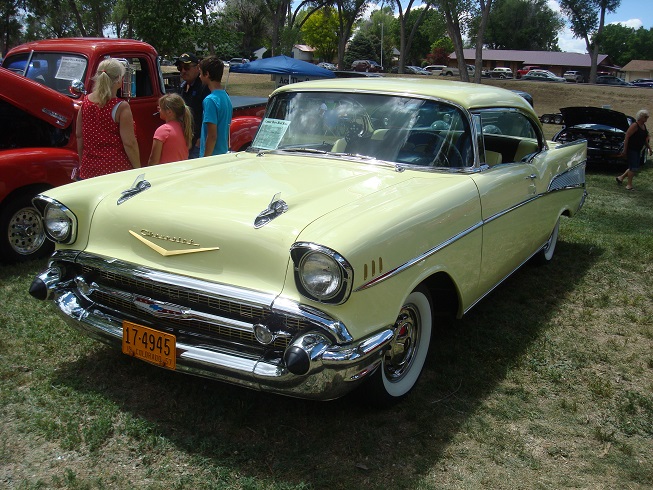 I even did a little mechnical work on the Chrysler 300 below.
Actually, I handed the owner a wrench, but it was my wrench.
Chuck and I had the hots for this Buick which was for sale. Luckily we did not find the buyer. Four door hardtop.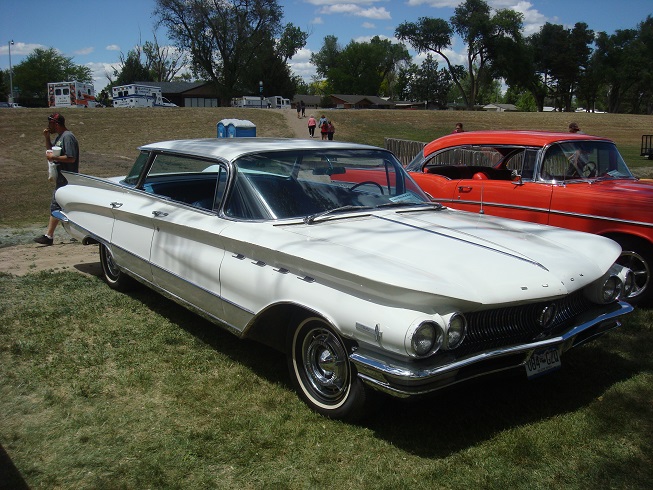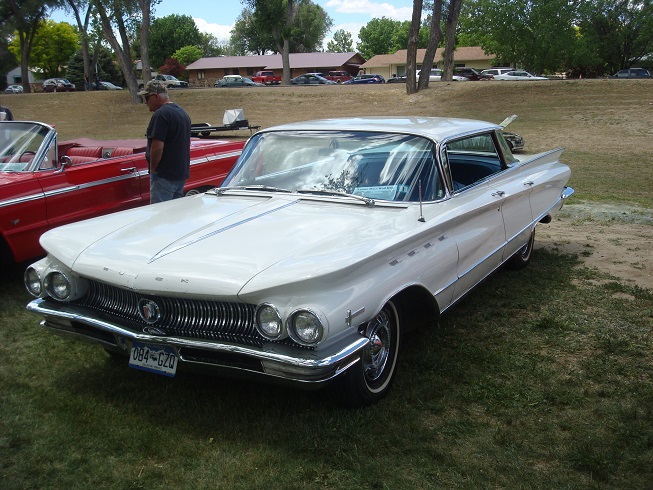 Did I say that I found two very colorful 57 Chevrolets?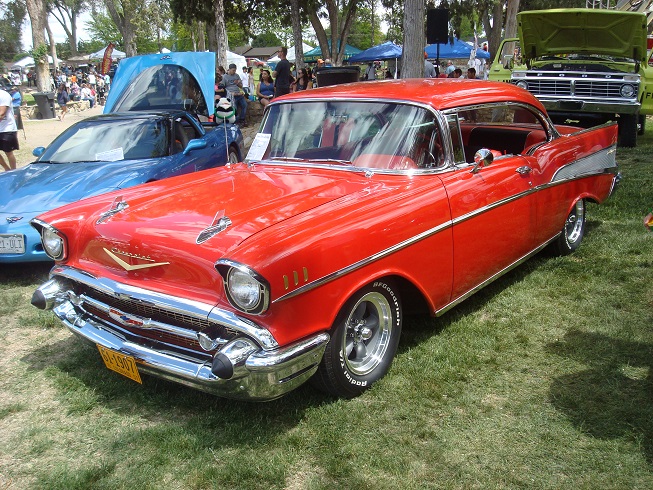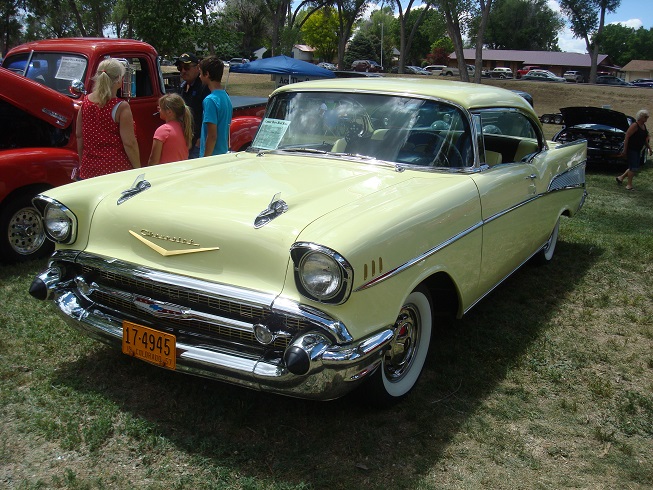 The crew from Aurora was there and said they would be back on Scott City this year.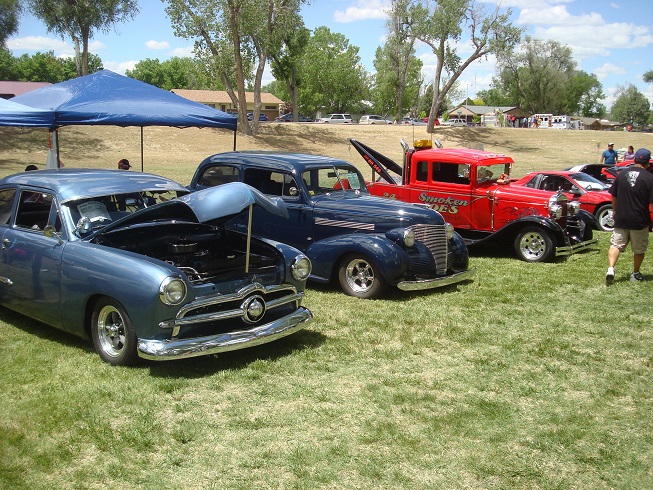 Yes, there were Horses Asses:
Vonleonrod, Sharp, Pelton, Arnold, Brooks, Gill, and of course the master of ceremonies Ron Cook.
I looked closely at the 67 Ford Fairlane cause I had one while in college. It got left behind when it wrapped itself around a tree in Manhattan, Kansas.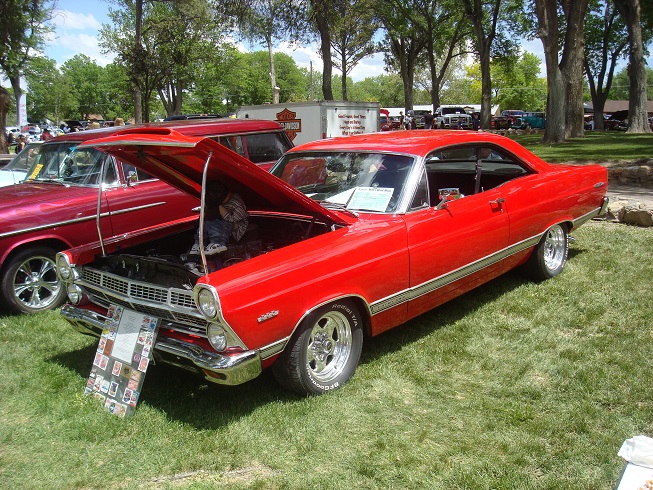 In my eye, one of the best cars in the park was the pickup below.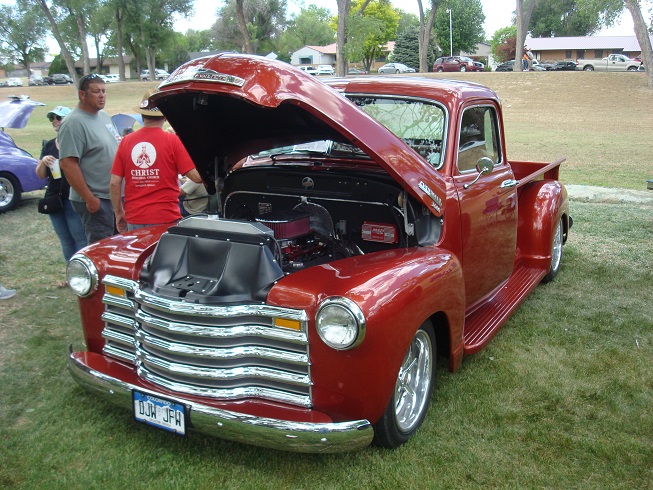 My day was coming to an end when I spotted one of my besties, El Arnold. She invited me to sit wih her. I think she meant beside her (see the chair to the right) but I squashed her instead.
You will notice that her husband, the Horses' Ass, is very concerned for his wife's safety? Do you think she noticed I forgot to put in my false teeth that morning?☺☻