2019 Fort Dodge, Just East of Dodge City, Kansas
Jul 05, 2019
I went to Fort Dodge on June 29, 2019. It was HOOOOOOTTTTTT but I had a goood time. There were more than 60 cars, great trophies, and they lined up the cars receiving a trophy. Below you will see a trophy getter. It was not a real big winner and this is as big as I can get it.

The the highlight for all, was that there were 5 Horses Asses in attendance: Jake Brooks, Marl Vonleonrod, Dighton, Chuck Gill, Garden City, Don Gilbert, Dodge City, AlanThonrburg, Fowler. Chuck Gill wanted to be the feature attraction.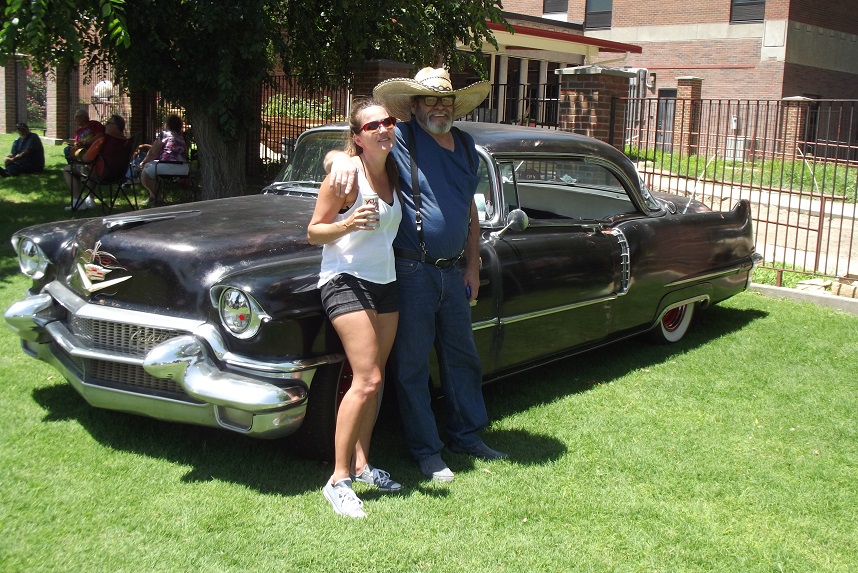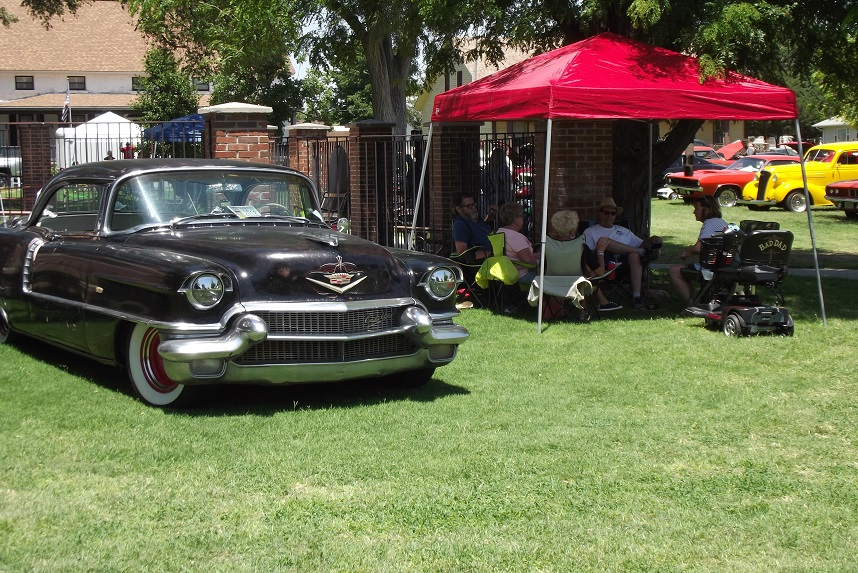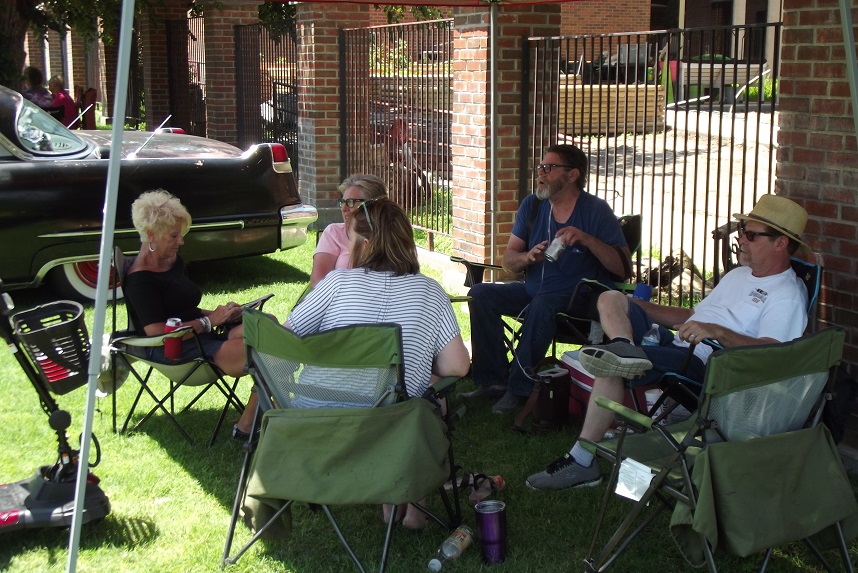 Above is the Chuck found girl, the Chuck Caddy, the Chuck Tent covering and shading Sheila Vonleonrod, Scott Gill and wife, Chuck and wife. I cannot tell you whether these people wanted to be close to Chuck or just the shade? You can make that judgment.
JUST A WALK AROUND THE PARK. Before I did that walk I walked around Fort Dodge and found the very worth while FORT DODGE MUSEUM!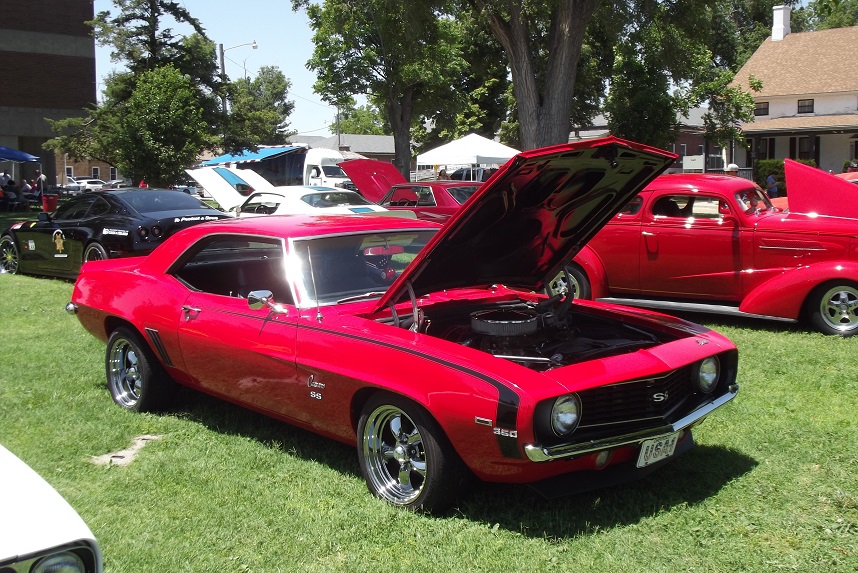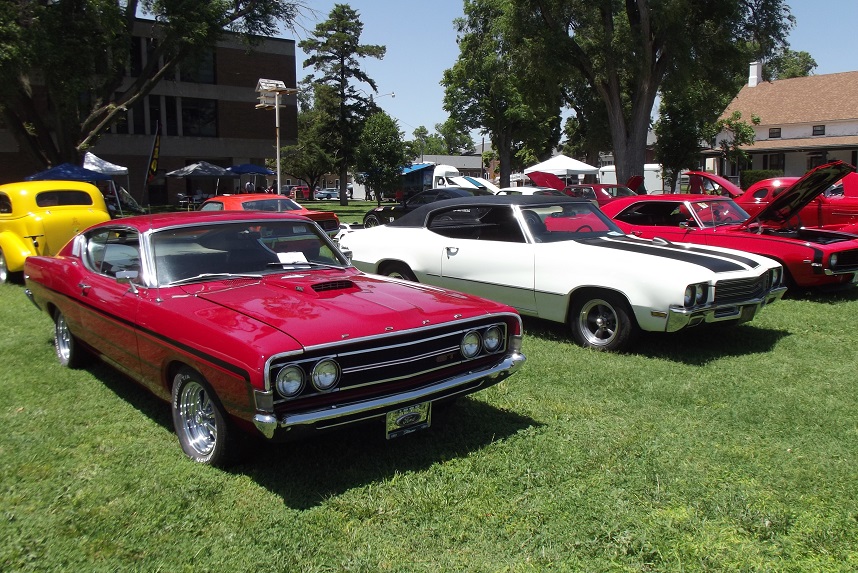 1969 WAS A GOOD YEAR FOR CHEVROLET (CAMARO) AND FORD (TORINO).
Louis Podebaric was there with his Dodge Polaris convertible.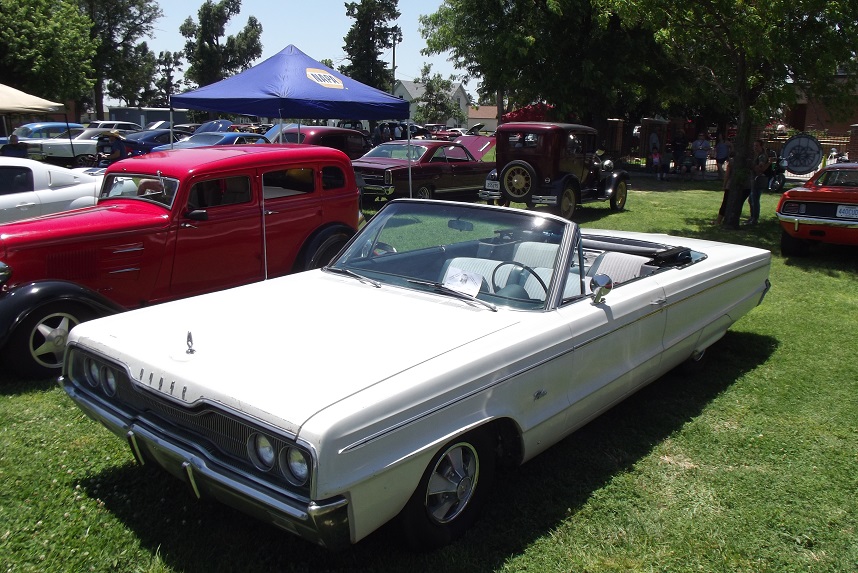 Gail Lamberson of Ulysses, Ks, brought his Pontiac Firebird.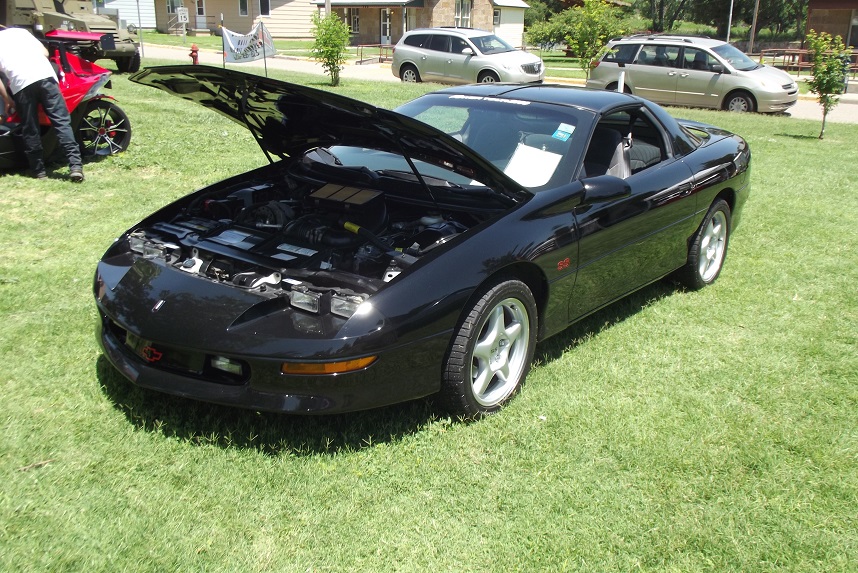 I liked the combination below.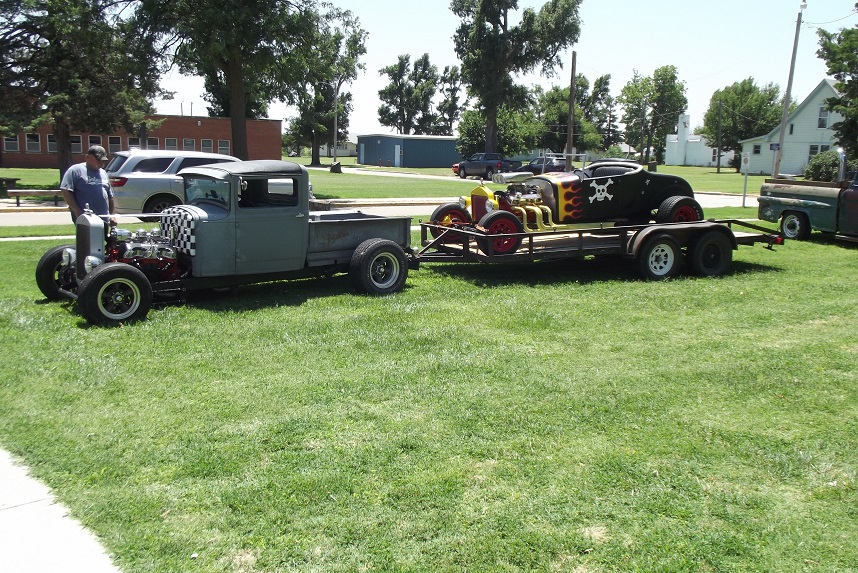 Gary and Mary McClanahan came with their sweet convertible. Top or no top, you needed a/c on that date.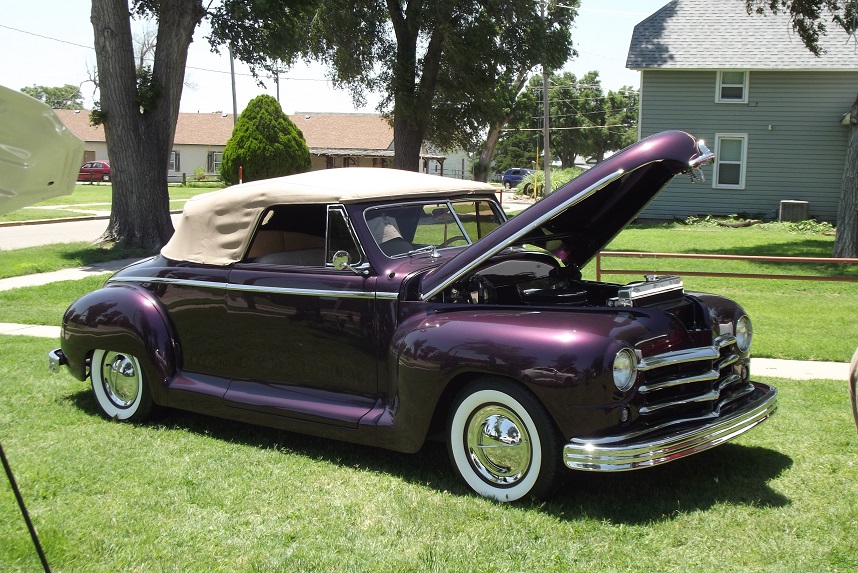 Scott Gill brought his Ford pickup.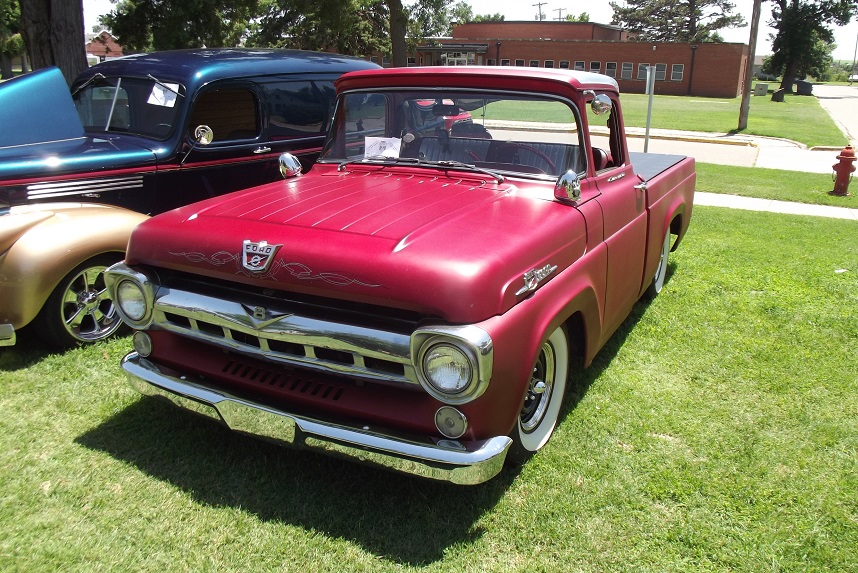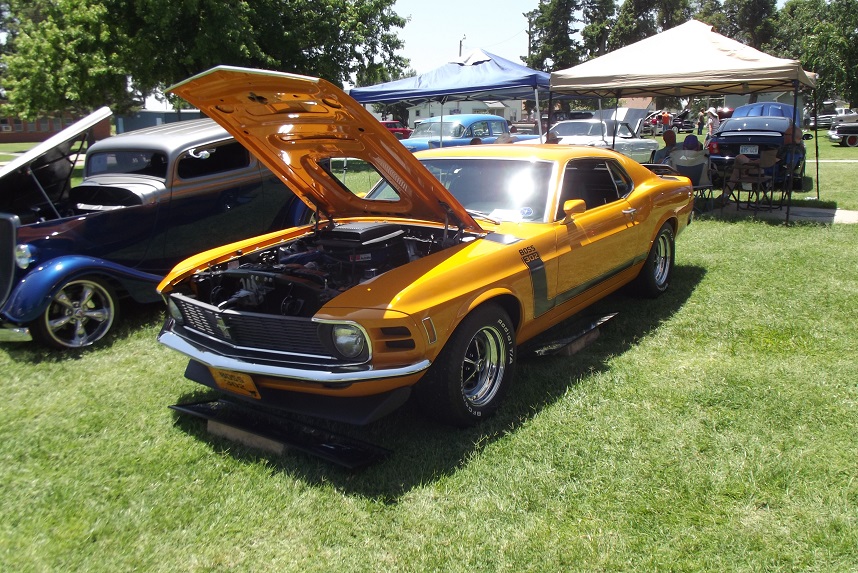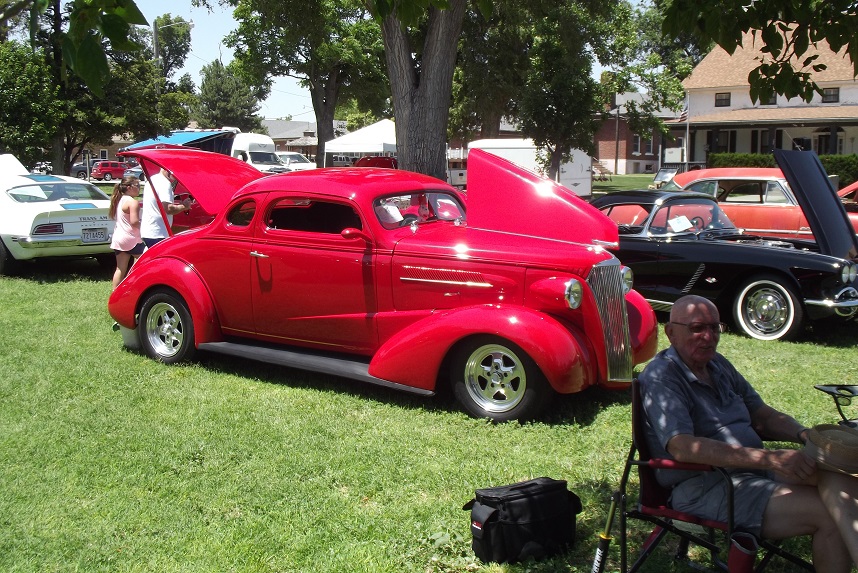 I like this Lowrider.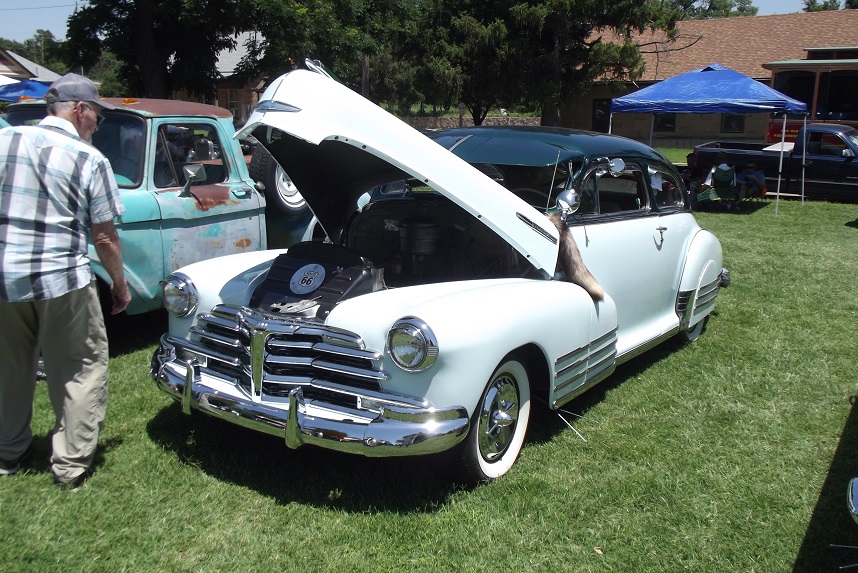 Here are some of the lined up winners.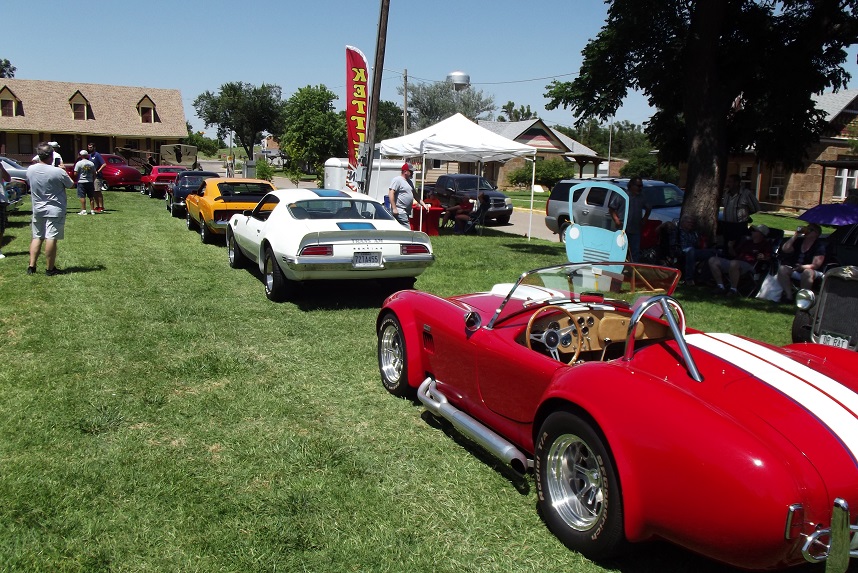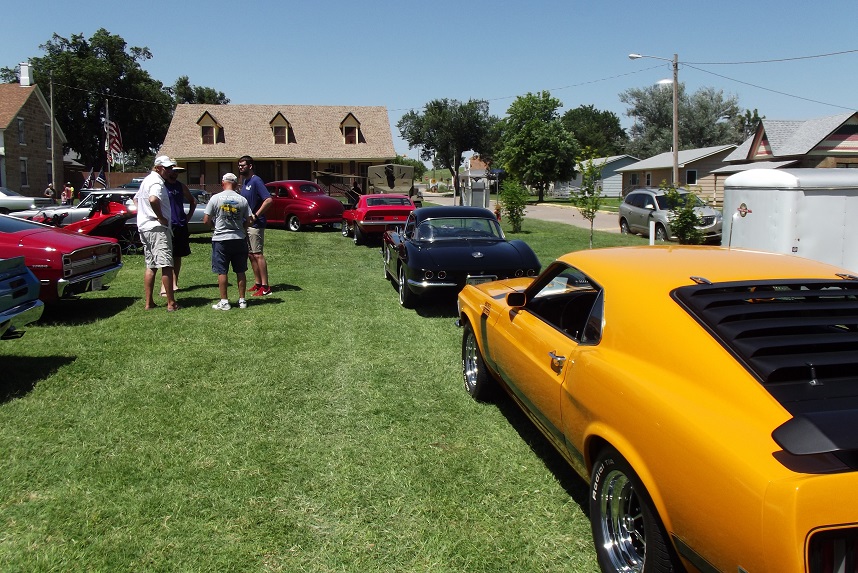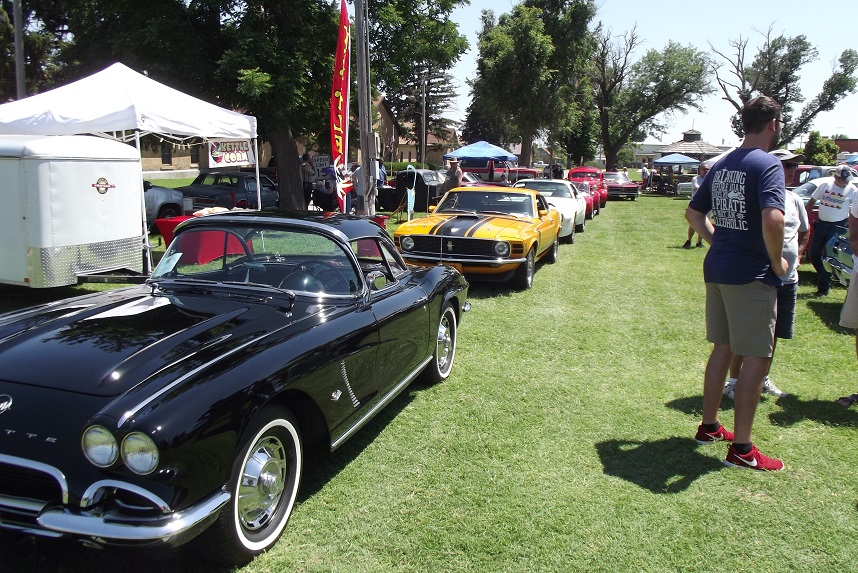 Next weekend's shows on my calendar are THE GARDEN CITY, KANSAS JUNGLE RUN V and the 16th ANNUAL NORTON, KANSAS CAR SHOW and DRAG RACES.
See you somewhere.