2017 Dodge City Days
Aug 06, 2017
Made it to Dodge City on August 5, 2017. Had a big Taco at Kate's Bar, my Daughter had a birthday, Brook wore her little black dress and I went to a car show. Busy day for an old man. Some of what I saw follows: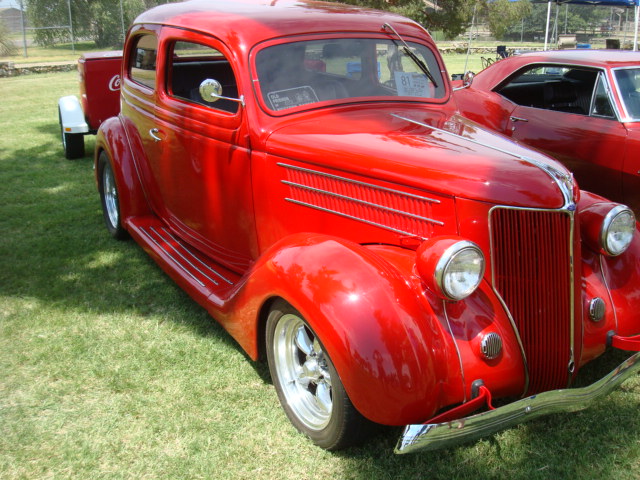 Long time no see. The above car lives in Ulysses and has been missing. Hopefully it keeps showing up.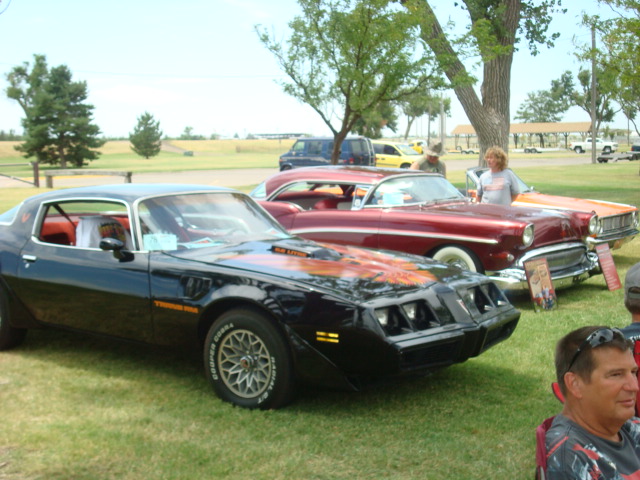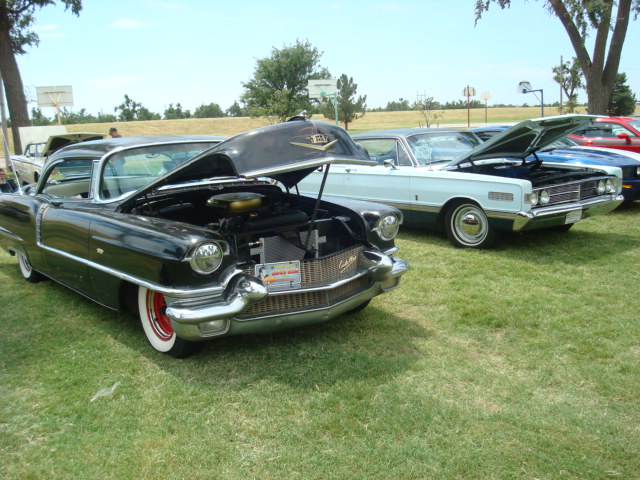 Rides from Scott City and some Horses Asses. I will let you figure out who is who.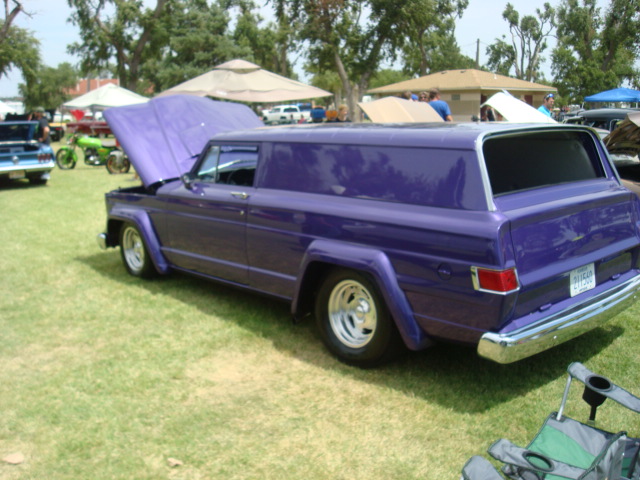 What a group. A Jeep Cherokee chopped (2") an Edsel Convertible and a 50 Merc.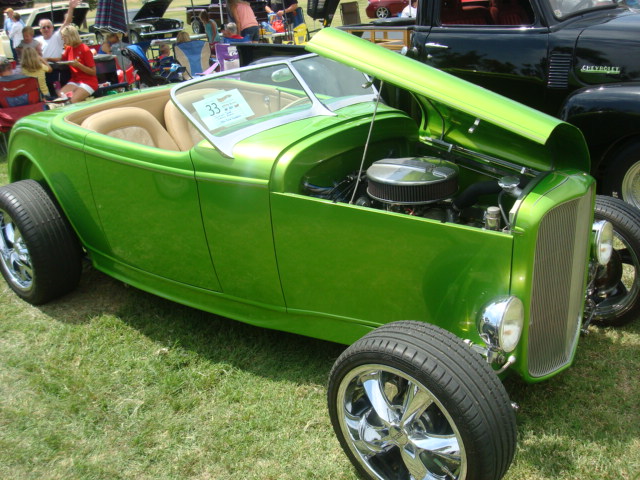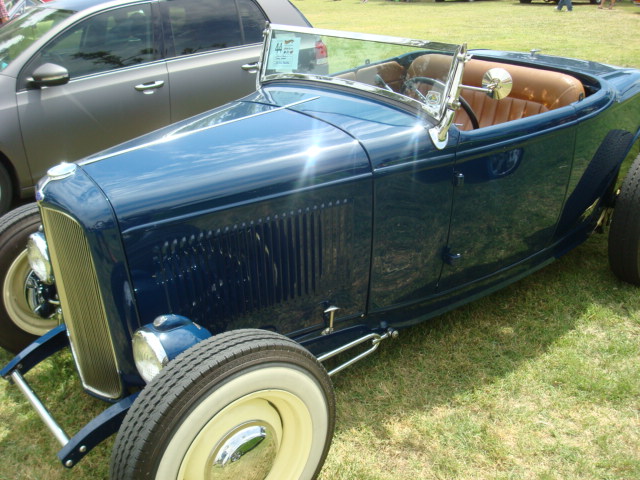 Sherer brought a couple of nice 32 coupes roadsters or whatever they call them, who cares they are nice.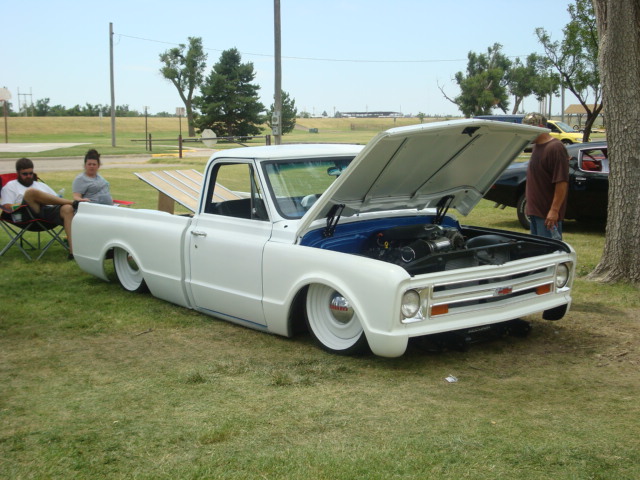 A couple of pickups different as can be but they are both white and cool.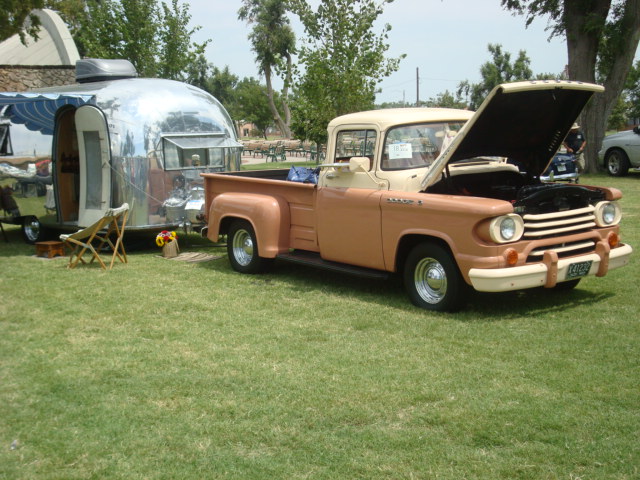 This pairing brought a lot of attention. How about an Old Dodge pickup pulling a camper. Came from Wasington or Oregon?

My favorite. A 50 Ford parked off by itself. Sports a flat head and is very well done. But you could not miss the 48? Chevy in the middle of it all!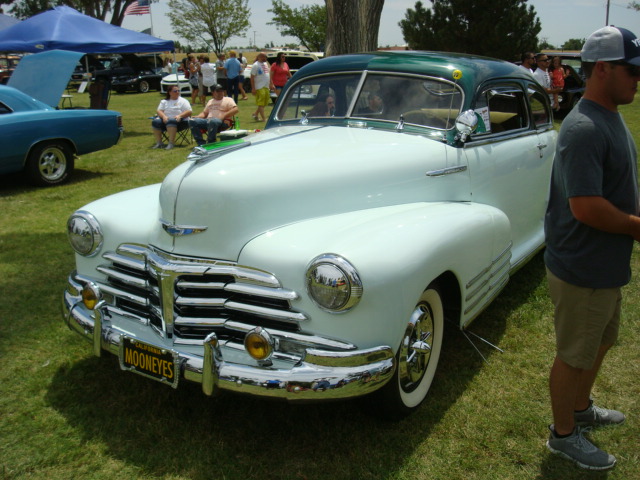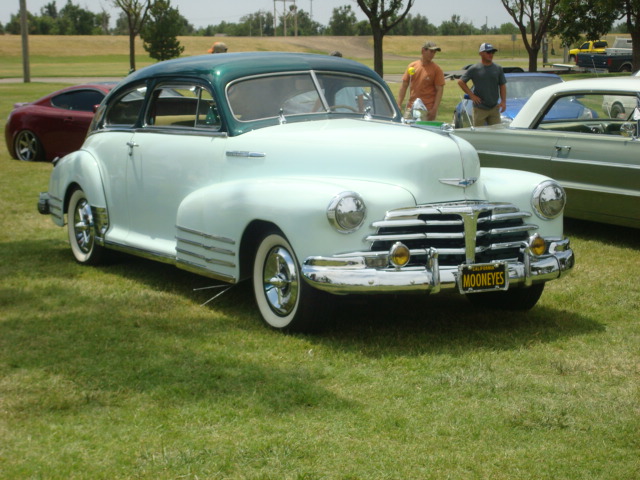 I saw a Merc emblem, a Pontiac emblem and part of a 56 Caddy emblem with one proud lady on top.
All and all a good day that you should not have missed. The future holds more.
BAZINE IS HAVING THEIR SHOW AUGUST 12.
THE BIG HULABALOO IS IN SCOTT CITY ON AUGUST 19 AND 20, 2017. IF YOU COME THE DAY BEFORE: YOU GET FREE HOT DOGS ON THE 18TH (FRIDAY NIGHT) AT SCOTT CITY ANTIQUES.
As a postscript or emergency public service announcment Phil Gibbs has correctly pointed out that in the post of July 2, 2017 a miskae was made. I incorrectly identified Lisa and Alan Scott's Chevelle as a 1967 rather than a 1971. I have made the necessary correction.