2017 Alva Big Cruise and Car Show
Sep 24, 2017
This show is free now you kow why I like it. Nope that is not all, cars, auto cross, whow and go, cruise around the square, burn outs, downtown bar and ect. Anyway we 2 Horses Asses went to Alva Oklahoma September 16, 2017 and here are some of 300 plus vehicles we saw: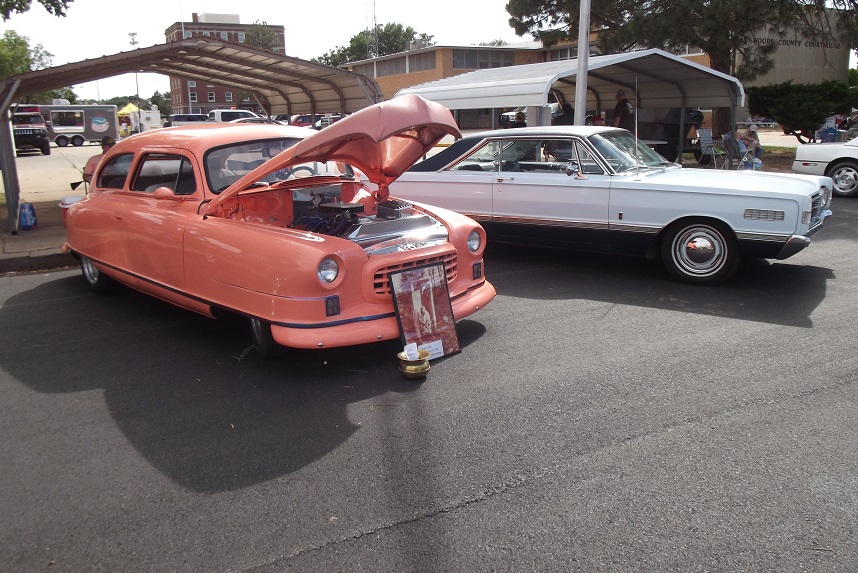 That is us and it is our web site, so we should get to be first one time.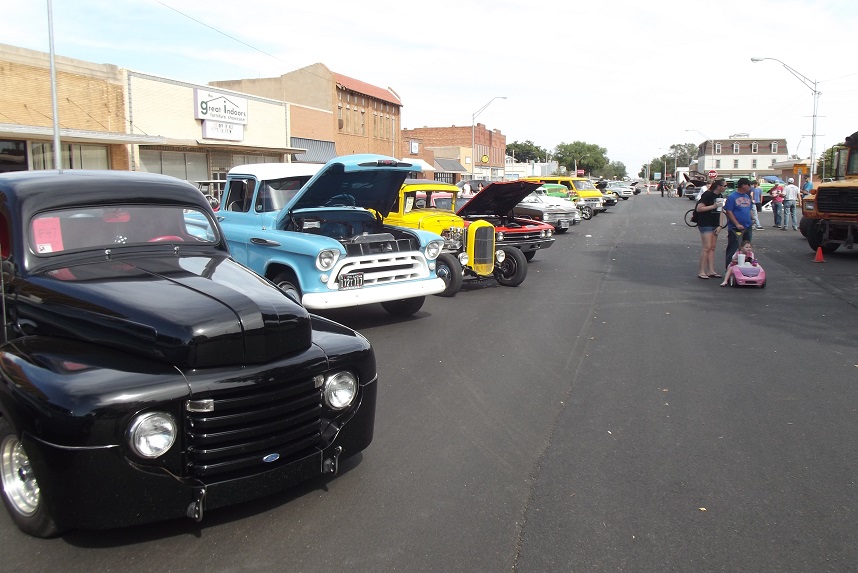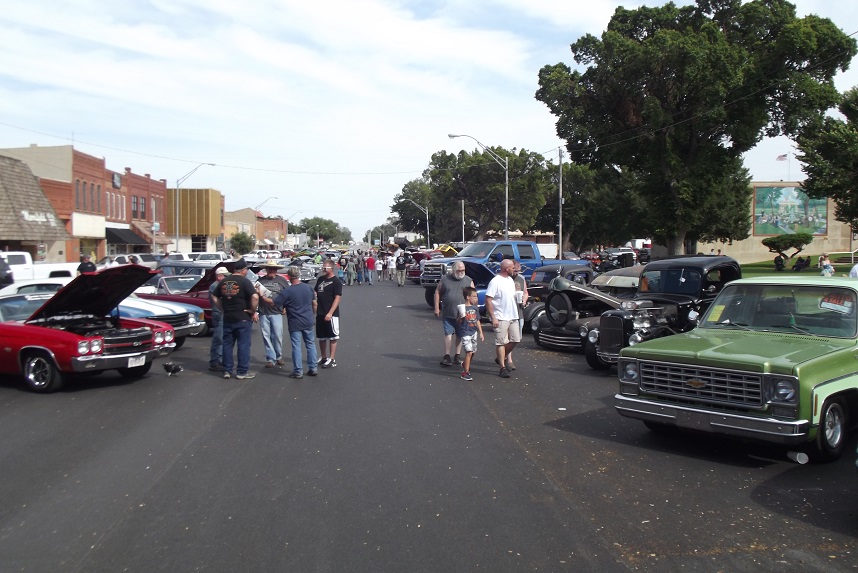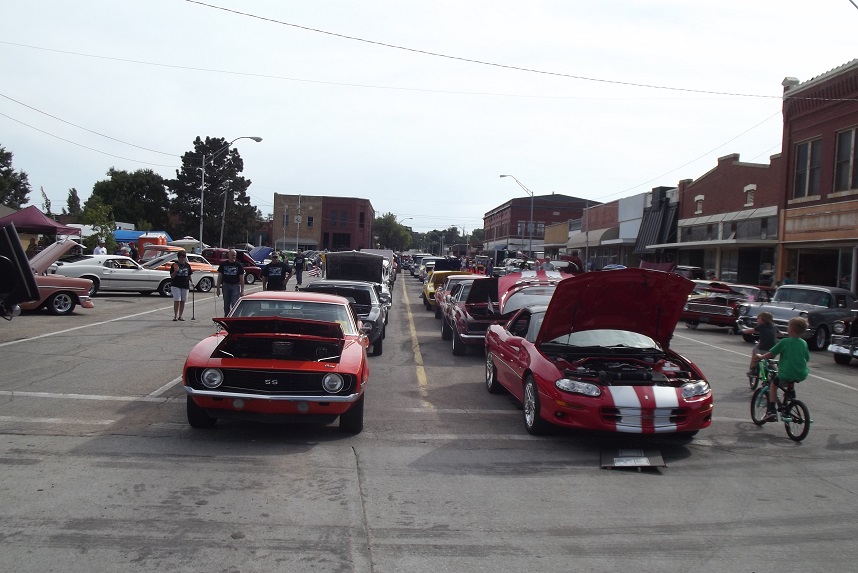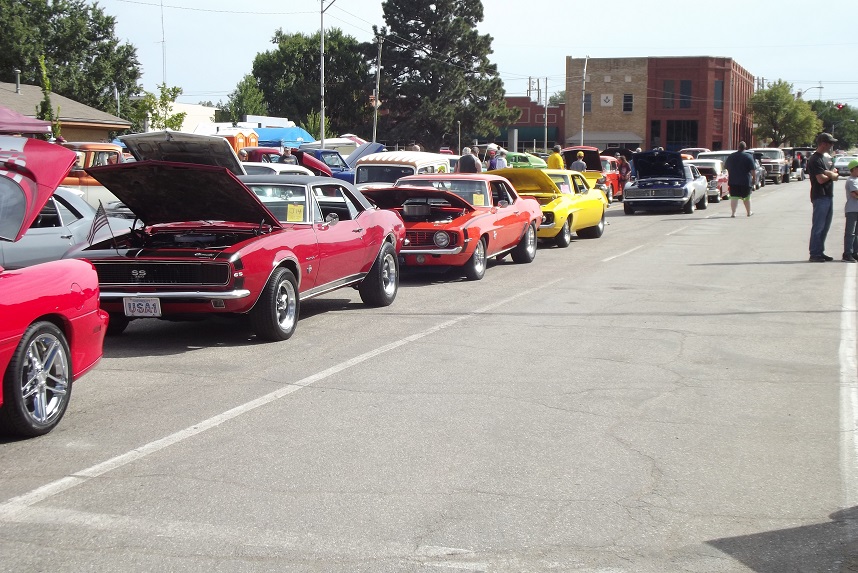 It was windy and hot but there was a Munster, his gator and cars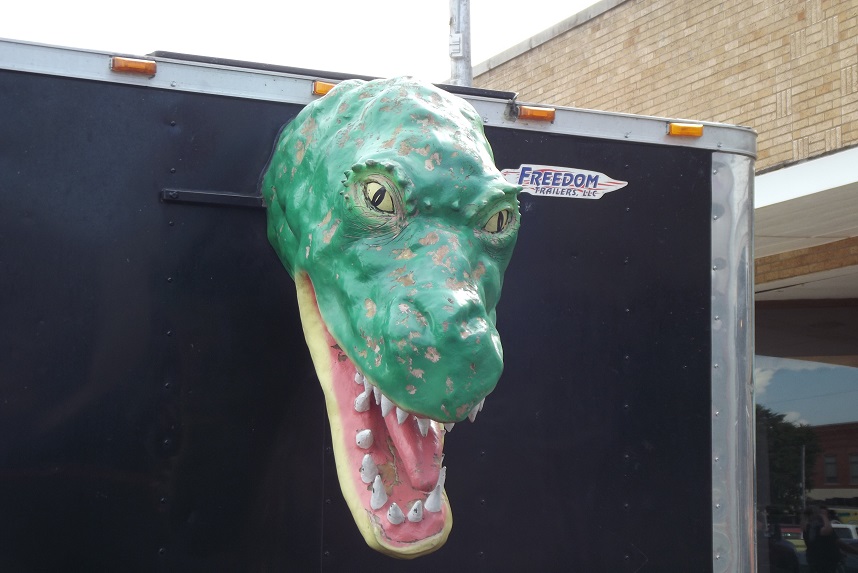 Jerry Covington (COVINGTON"S CUSTOMS) from Woodward brought his new Willys!!! There were several bikes that he built there also.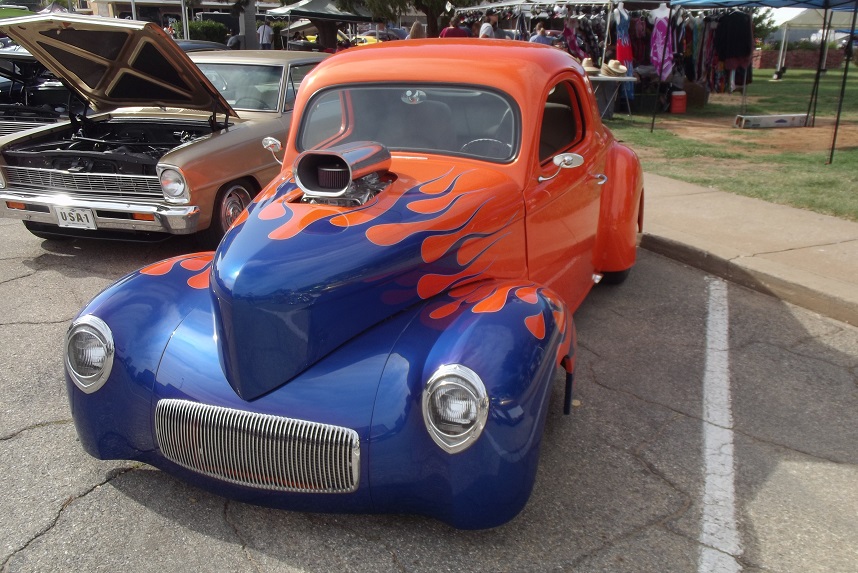 Copper or Orange was a popular color.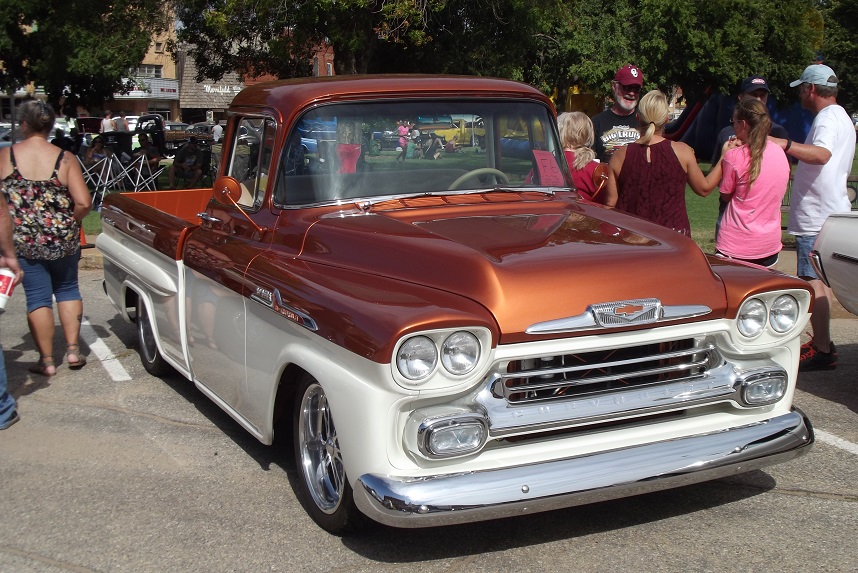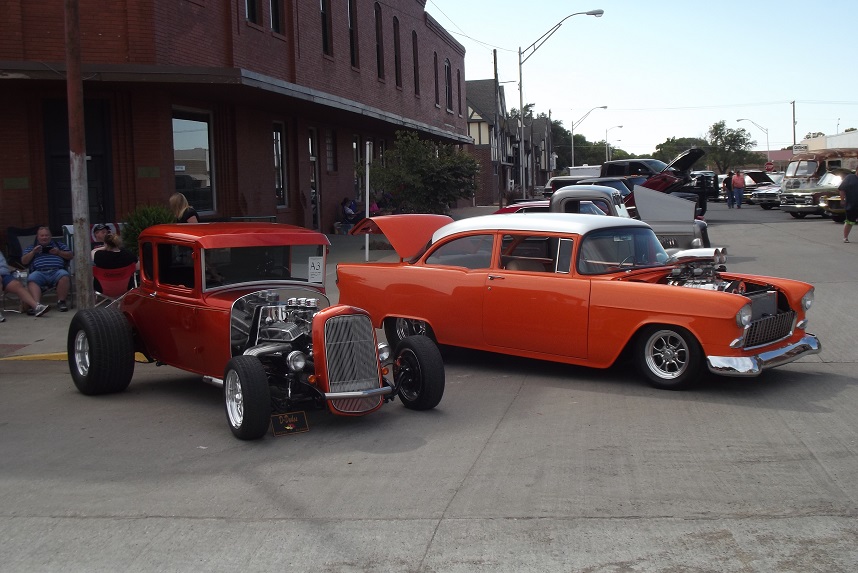 Those were not the only fist class metal in town.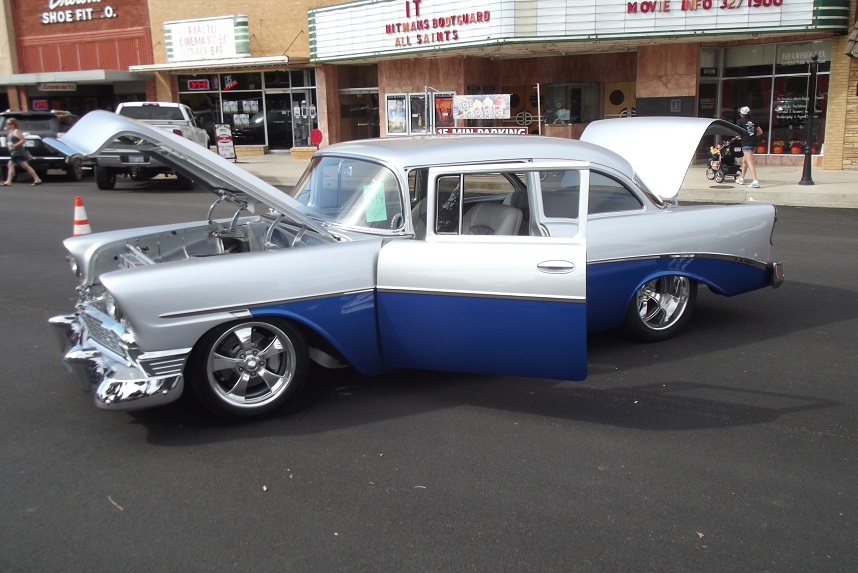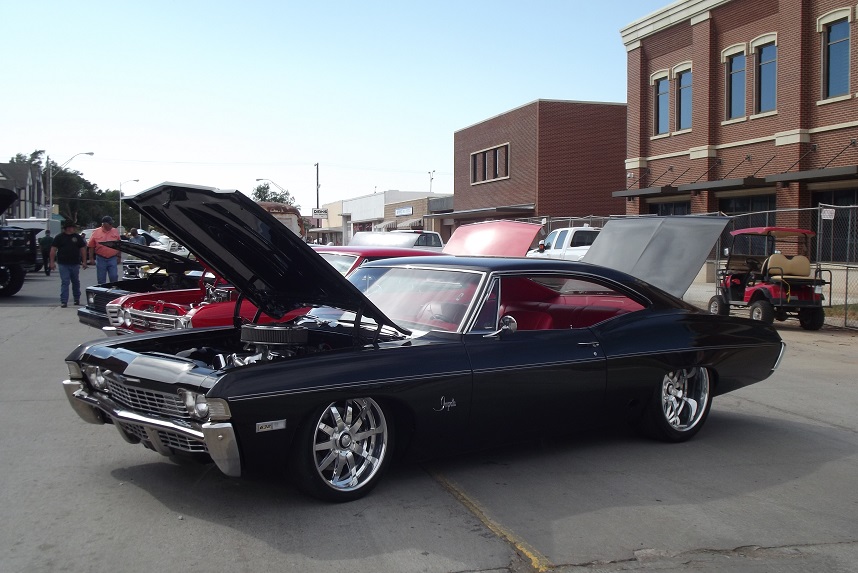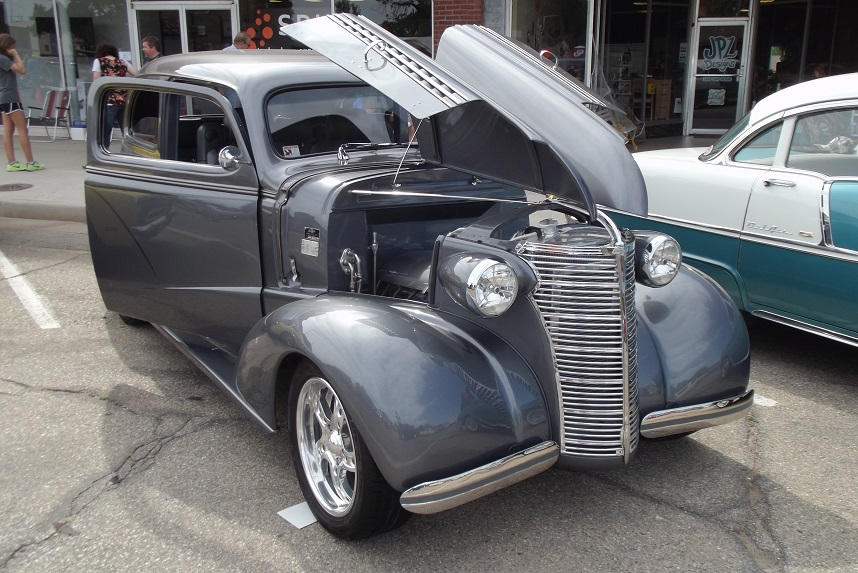 The 39 is bigger than the other two cause I like old Chevys better, I have a 37 Chevy.
HOW ABOUT SOME STUFF YOU DO NOT USUALLY SEE AT SHOWS THAT ARE NOT RAT OR CUSTOM SPCIFIC, BUT THEY WERE IN ALVA.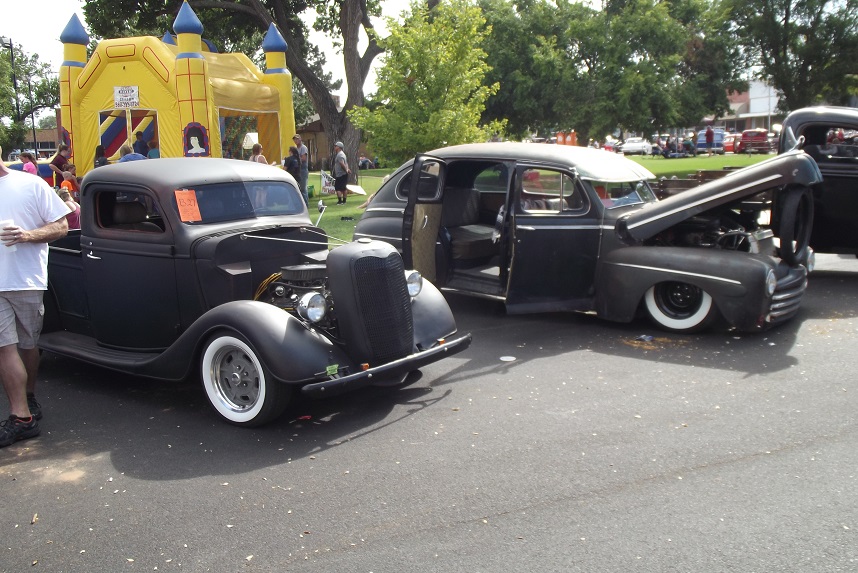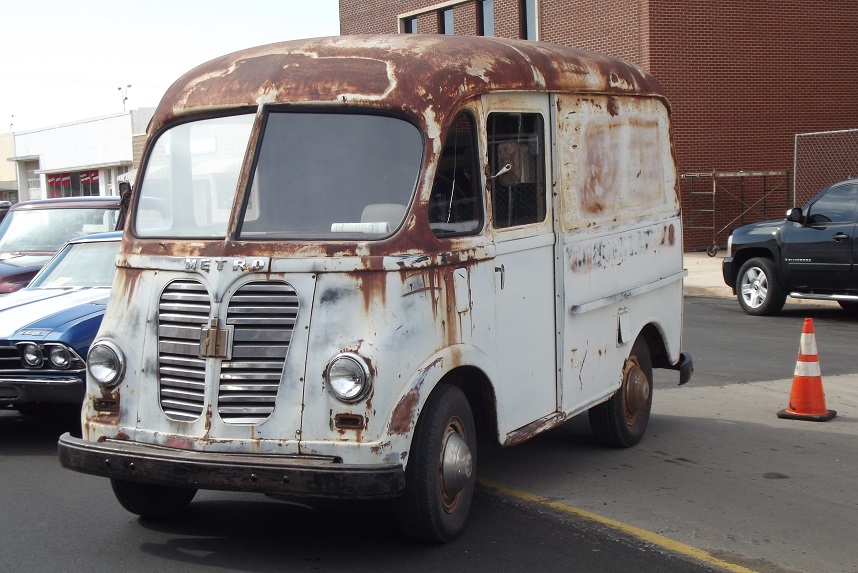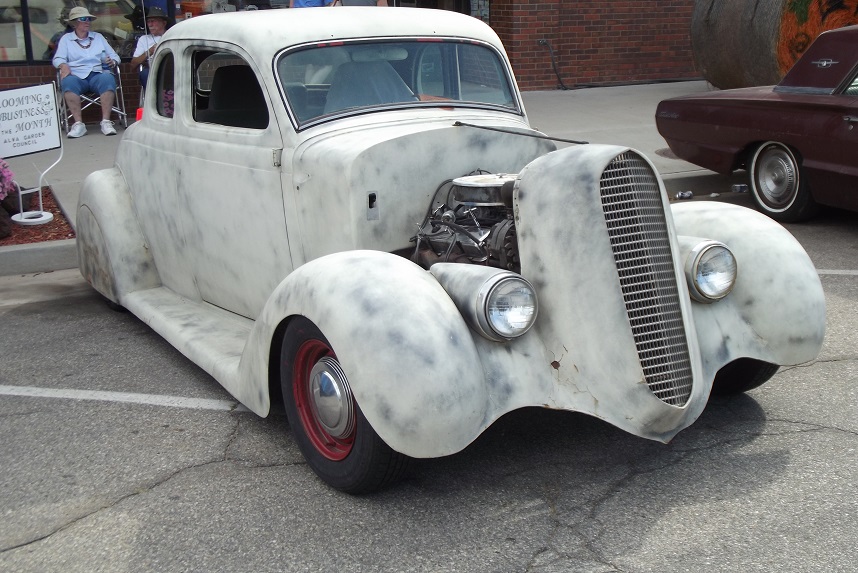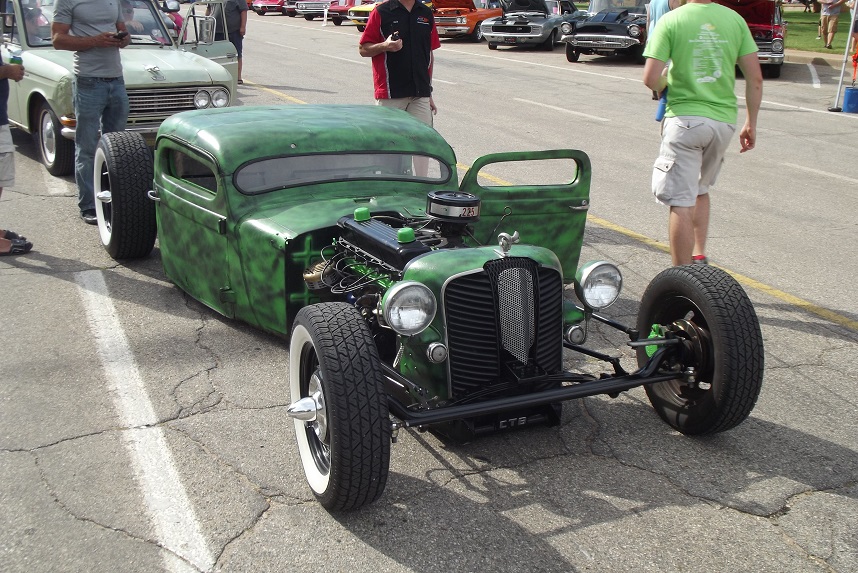 I THINK THE WHITE ONE IS A PLYMOUTH. THE GUY THAT DIRVES THE GREEN NEAR TO THE GROUND IS 6 FEET TALL.
Oklahomans have a unique way to get their children to school and literally DUMP them off.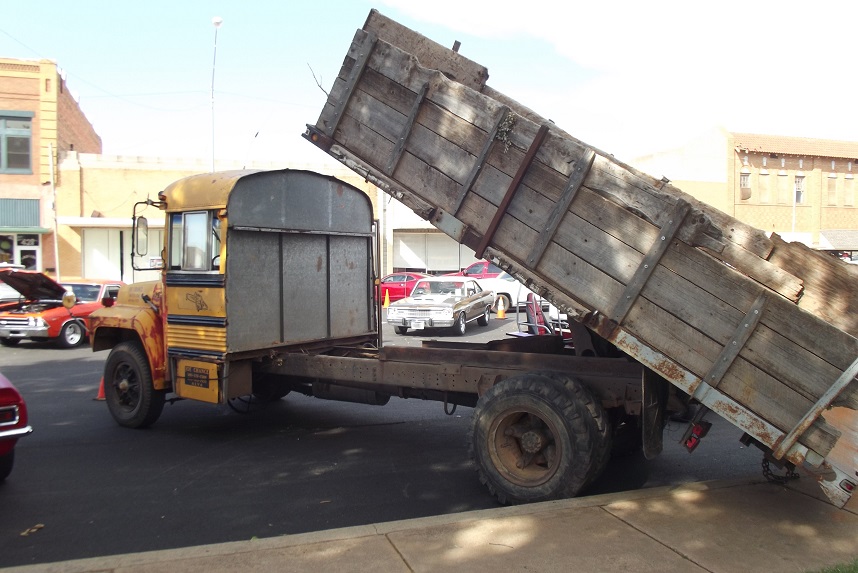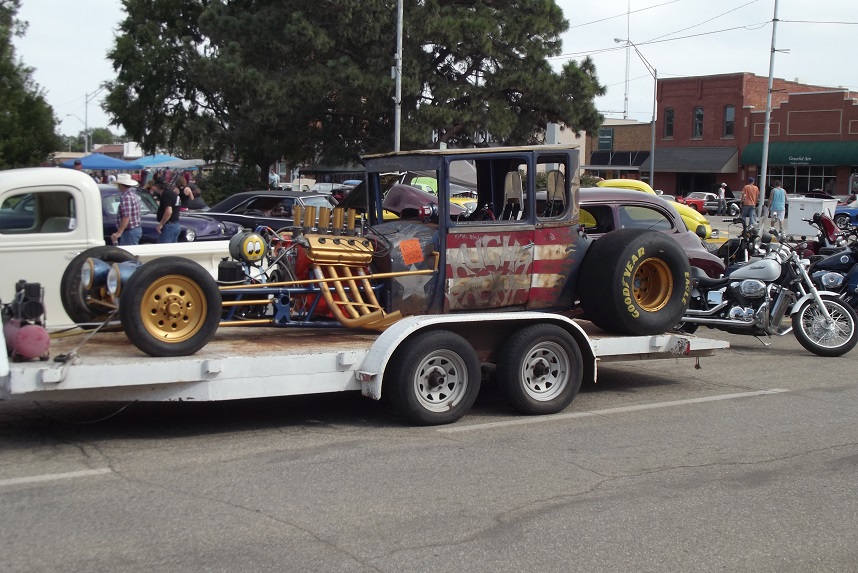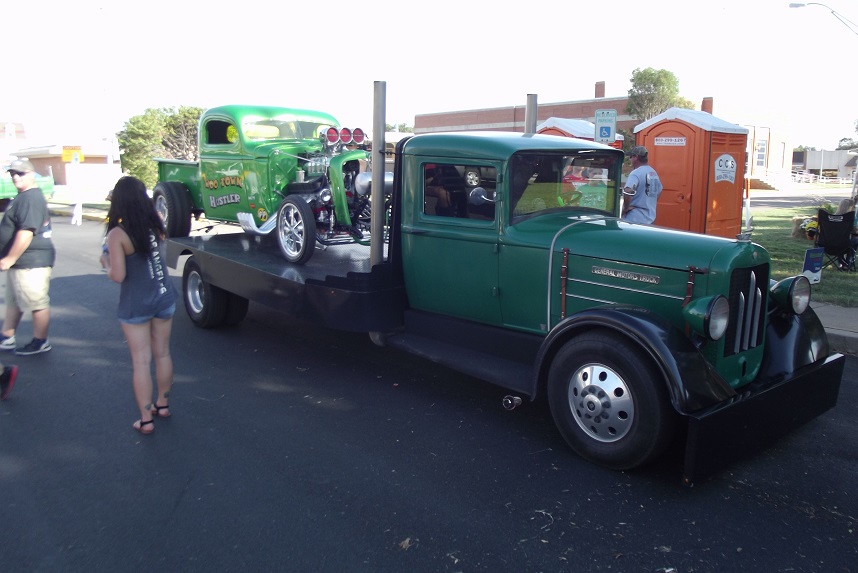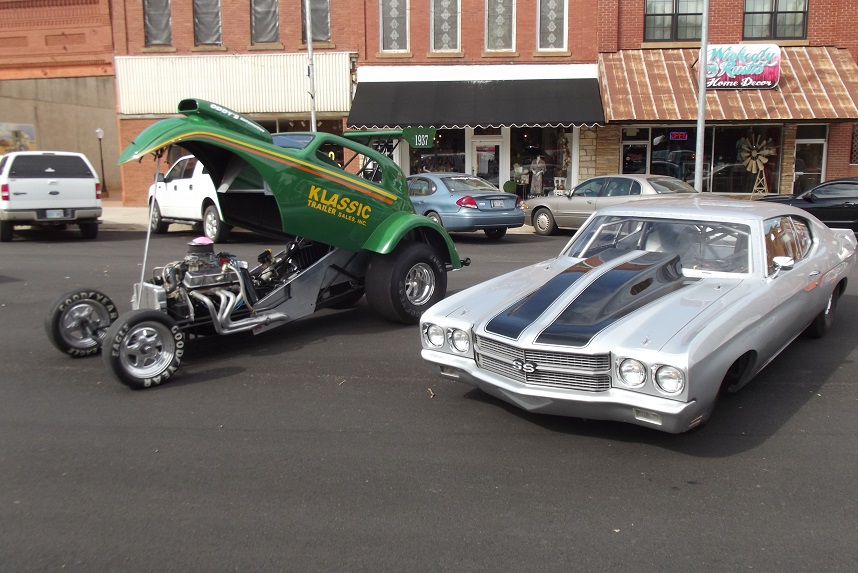 They go fast down there. YES, I do have the above pix without the girl but the light is better in this one.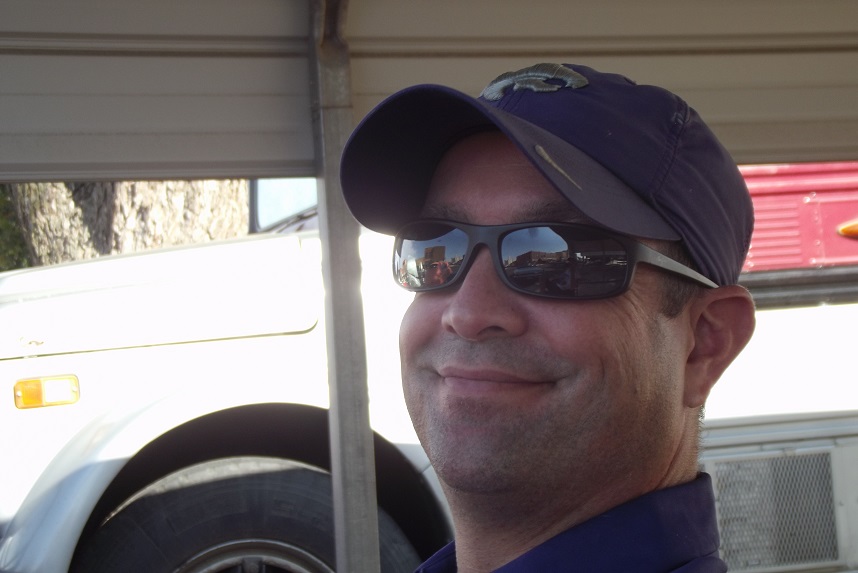 Yes that is an accurate picture of Brian "STRETCH MAN" Brooks, That stretching started when he was named an Honory Horses Ass many years ago. Hopefully he finds a cure but it is nice to have a super hero for a nephew. :) :(
The trip had a site fit for a pix on the way home.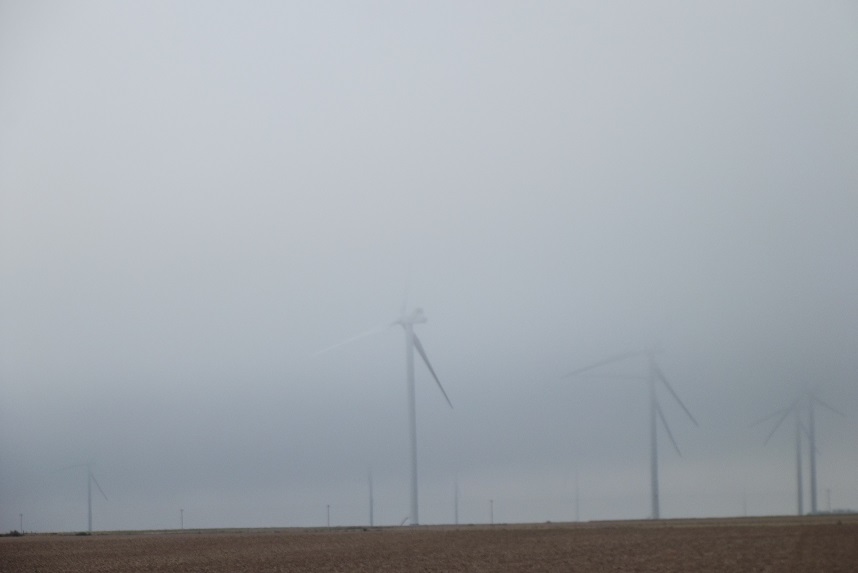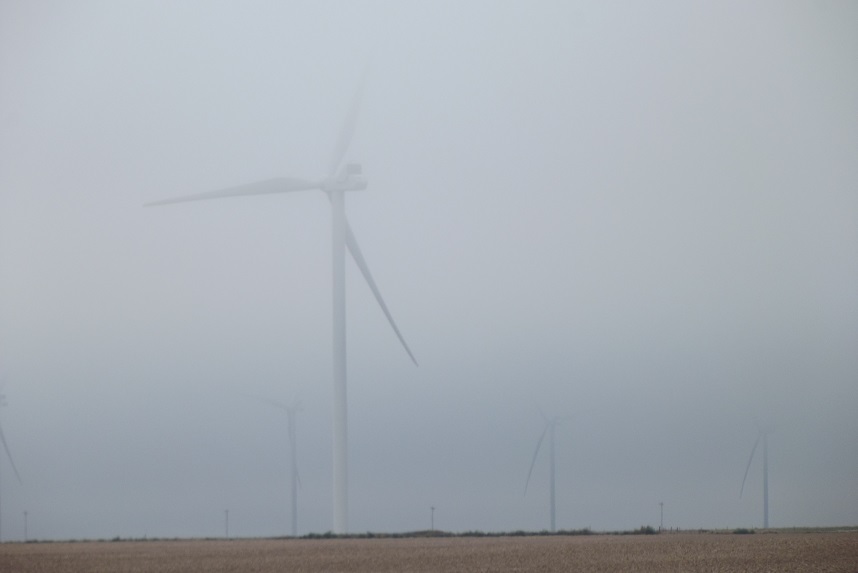 Spooky, but so was the following picture. I came upon this on the way home from Alva several years ago............................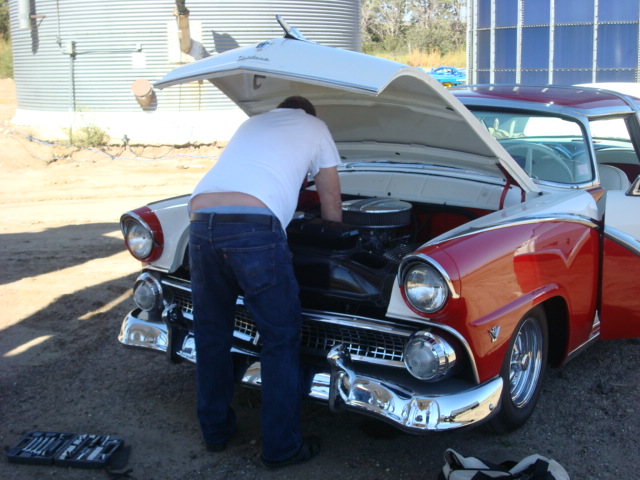 Hey, we are heading for the Downtown Hutchinson Show, September 29, 2017, come see us you might meet the 3rd Brooks Brother. The guy bent over above says he will be there.